Concept render of Sony PlayStation 5 released, shows slim machine in black or white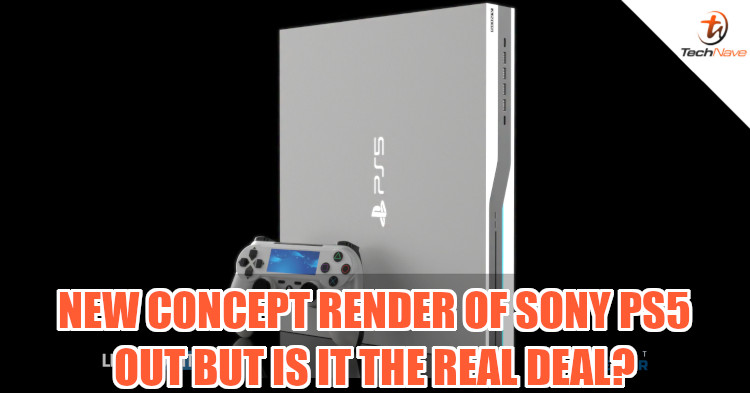 Unlike its counterpart at Microsoft, Sony has been tight-lipped about the details for its next-gen PlayStation 5 console. To date, the public is yet to know what the retail unit would look like. However, this also means that people get to be imaginative, like with the concept video that was released recently by LetsGoDigital.
The 3-minutes plus video hints at a few things that we already know about the PS5 so far. Of course, the key specs include the AMD Ryzen Zen 2 CPU and Radeon RDNA2-based GPU inside. But aside from that, it showed a new dual-shock controller and a simple disc slot for Blu-ray discs. We also see what seems to be two USB Type-C port, two HDMI ports, and two USB Type-A ports.
Bear in mind that the video is a fan creation, which means that you'll have to take what you've seen with a grain of salt. Some features like backwards compatibility have been confirmed by Sony and a while back there was a patent for support for voice controls in the controller. But when it comes to designs, we've only seen of the bulky dev kits. Honestly, the machine depicted in the concept render looks too slim. If a comprehensive cooling solution is required, there's no way such a slim body could fit it in. It would also mean a bulky power brick would be needed.
Hopefully, Sony will break its silence on the PS5 and finally show us the official designs soon. But with that said, what are your thoughts on this? Do you think this concept video is accurate? Let us know on our Facebook page and stay tuned to TechNave.com for future news on the PS5.