Details for Samsung S Pen Pro leaked online, will have USB-C port for charging and 4096 pressure levels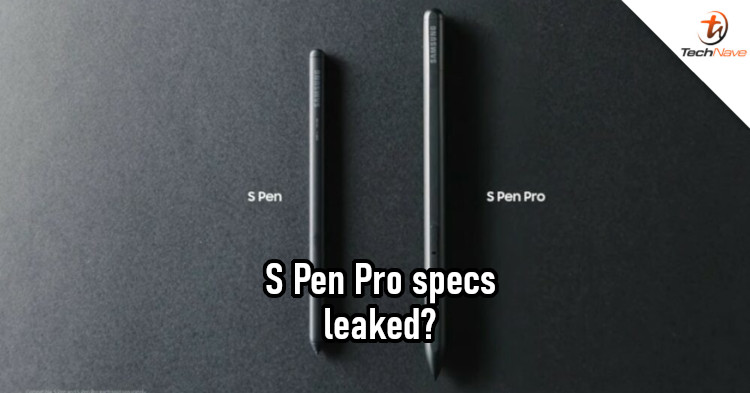 For months now, it has been rumoured that the Samsung Galaxy Z Fold 3 will support the S Pen. Interestingly, this will be a new stylus that's going to be called the S Pen Pro. Recent leaks have revealed the stylus' design, but now we have some specs on it too.
According to @chunvn8888 (via Wccftech), the S Pen Pro can be used with the Samsung Galaxy Z Fold 3. It has a small 0.7mm tip that's probably soft, which is how it can avoid damaging the UTG or flexible display. Besides that, this stylus also has a much larger and round body, compared to the standard S Pen.
S Pen Pro:
0.7 mm tip
4096 pressure points
Can be used with Z Fold3 without damaging the screen
Charges via USB C
Attaches magnetically with a few cases at the back of phones
Price around 70 bucks in the UK? https://t.co/qed83EZ936 pic.twitter.com/IKLzXqA0KZ

— Chun (@chunvn8888) July 27, 2021
There were also a few features that were revealed. The stylus will support up to 4096 levels of pressure sensitivity, making it on par with a stylus used for tablets. It will also support Bluetooth LE (Low Energy) connectivity. What features it will support were not mentioned, but it's expected to charge via a USB-C connector. It can also be attached to selected Galaxy Z Fold 3 cases via magnet.
Allegedly, Samsung will retail this for 70 British Pounds (~RM411), which seems quite expensive. If that's true, we're hoping that it delivers enough features to justify the price tag. With that said, what features do you think the S Pen Pro needs to be worth the money? Share your thoughts in the comments, and stay tuned to TechNave for further updates.