Dimensity 9000 chipset is 2x the price of Dimensity 1200, but cheaper than Snapdragon 8 Gen 1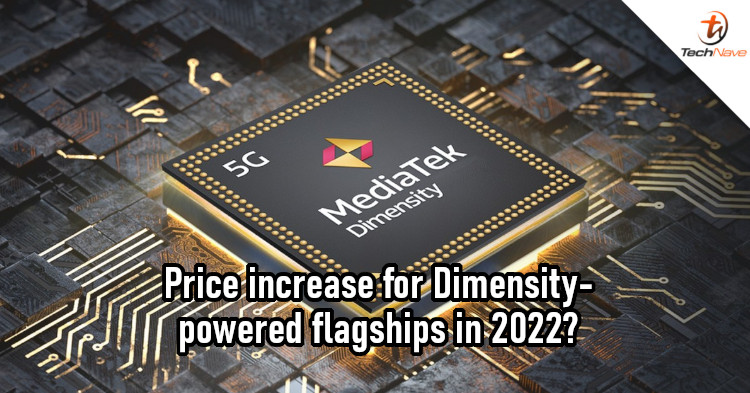 If you're looking to get a new flagship phone, it might be better to get one from this year than in 2022. For one, there's an ongoing supply shortage that's affecting the electronics industry. And as sources claim, mobile chipsets will cost more too.
According to Digital Chat Station, the MediaTek Dimensity 9000 chipset that was launched on 19 November 2021 will be quite expensive. The tipster claimed that it will be twice as expensive as its predecessor - the Dimensity 1200. On the flip side, it's expected to be cheaper than Qualcomm's Snapdragon 8 Gen 1 (though how much wasn't mentioned).

If this is true, it would mean that smartphones prices would directly be affected. In other words, they could become more expensive in 2022, especially at the flagship level. The price tag of Snapdragon 8 Gen 1 powered phones might not be that much more expensive than its predecessor. However, the Dimensity 9000-based phones could be notably more expensive than those with the Dimensity 1200.
Of course, that's purely speculation at this point. However, the possibility is quite high. In that case, would you still want to upgrade to a newer phone next year or buy one that's launched this year? Share your opinions below in the comments, and stay tuned to TechNave for more news like this.