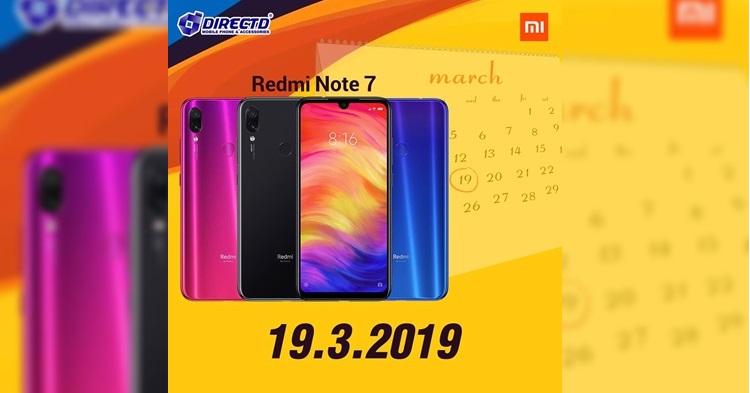 Today, DirectD has announced that the Redmi Note 7 will be coming into Malaysia on 19 March 2019! According to their Facebook page, the smartphone will be an original set by Xiaomi Malaysia which also means that the latter will also be launching it here in Malaysia officially.
At the moment, there is no price revealed yet but there is a registry of interest link given in the Facebook post. DirectD is also assuring us that the Redmi Note 7 is approved by SIRIM and MCMC, as well as being compatible with all the major telcos in Malaysia, meaning that this won't be a 100% Chinese ROM with unwanted Chinese bloatware. In addition to that, Xiaomi Malaysia will also offer an 18-month warranty with its authorized service centre.
You can find out the full tech specs from our news here. If you're interested in getting one, you can register your interest right over here. Stay tuned for more local tech news at TechNave.com.