Disney+ officially brings in Ms Marvel, Moon Knight, She-Hulk, Kenobi, Lady & the Tramp, High School Musical, Lizzie McGuire, and more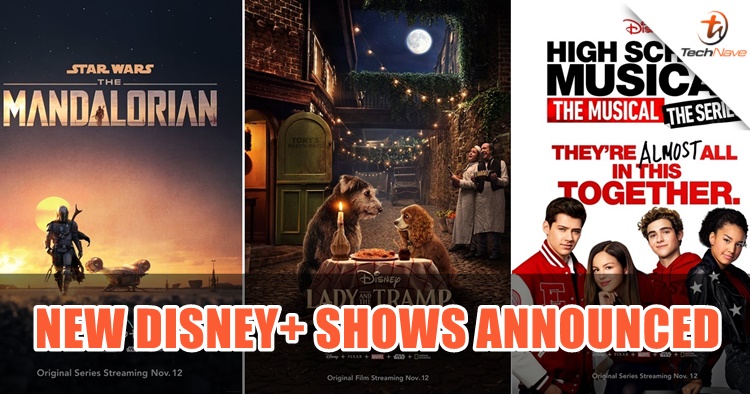 Previously, Marvel Studios announced several exciting films for their Phase 4 in the next three years. Along with that, they also announced some Marvel follow-up series from the MCU to appear on Disney+ (think of it like Netflix). However, with the D23 Expo going on, it has been announced that several more shows will be appearing on that platform, without further ado - here's the breakdown of what we can watch on Disney+!
High School Musical: The Musical: The Series
So first up, there will be a new High School Musical: The Musical: The Series (yes, the name is so long) and will feature a new cast crew. As fans of the show, they can expect the show to be more or less the same with some tongue-in-cheek scenarios. According to Disney, the show "focuses on a group of theatre kids who attend the actual high school where High School Musical, and who are putting on a school production of High School Musical".
Monsters at Work
Graduated from MU and ready for the real world. Get a new look at Monsters at Work's Tylor and Millie, coming to #DisneyPlus in 2020. pic.twitter.com/xUZ8HzWea2

— Disney+ (@disneyplus) August 23, 2019
Next, the Monsters franchise is making a comeback and this sets after the first Monsters Inc. film. As the movie title suggests, it will have a bunch of new monster fresh grads finding their way in the working environment where Monsters Inc. has just switched to the power of laughter. The main character is Ben, who is a top student in this class. Aisha Tyler and Ben Feldman are involved in the project.
Phineas and Ferb The Movie: Candace Against the Universe
Woah, Phineas and Ferb? Yup, they are back too with a brand new movie and in case you have no idea who Candace is, she is Phineas and Ferb's sister who got abducted by aliens and it's up to them to save her. Besides this new movie, there will be a total of 127 new episodes for their next adventure.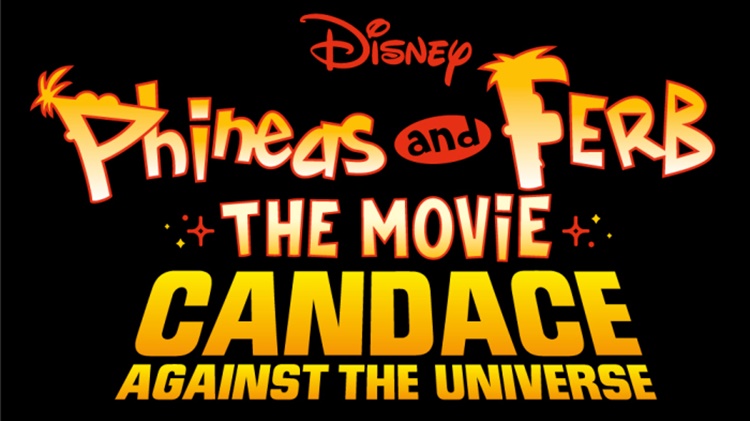 Lady and the Tramp
Moving on to the Disney remakes, we were surprised to learn that the Disney classic Lady and the Tramp will be featured on Disney+ instead of the big screen. From the trailer, it has a lovely feel and a great mash-up between technology and animals (better facial emotion than that Lion King 2019). This movie is set to debut on 12 November 2019.
Lizzie McGuire
Talking about classic shows, Lizzie McGuire series is coming back as well so that means Hilary Duff will be reprising her role with the original creator, Terri Minsky. Obviously, this series will take on a different approach to a new generation, this is what Hilary has to say about the new series: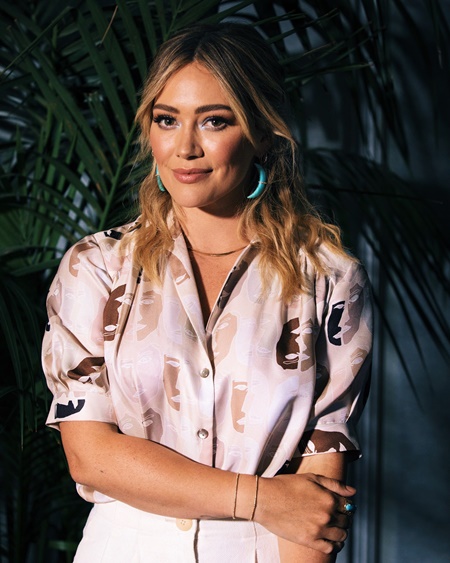 "Lizzie is older, wiser, and has a much bigger shoe budget. She has her dream job, an apprentice to a fancy NYC decorator. She has her dream guy, who owns a cool Soho restaurant, and she's preparing to celebrate 30th birthday." But not all is perfect and well. "Lizzie is still fighting with her 13-year-old animated, no-holds-barred Lizzie who is in adult Lizzie's head."
Forky Asks a Question
Following the success of Toy Story 4, it seems that Forky will be getting his own show. Seem to aim at children, they will follow Forky on exploring the world and question about everything such as "What is money". Forky Asks a Question is a mixture of TEDTalk and comedy.
Just announced at #D23Expo, Forky Asks A Question, a collection of shorts from @Pixar, only on Disney+. Start streaming November 12. pic.twitter.com/kgBlvM4DpG

— Disney+ (@disneyplus) August 23, 2019
Marvel heroes - Ms Marvel, Moon Knight, and She-Hulk join Disney+
In addition to Loki, WandaVision, The Falcon and the Winter Soldier, Kevin Feign also took the opportunity to announce that Ms Marvel, She-Hulk and Moon Knight are added to Disney+. There is some promise that Kamala Khan, Jennifer Walters, and Marc Specter will make their debut in the MCU, though, which will probably take some years.

On top of that, we also learn that Sharon Carter and John Walker (starring Wyatt Russell) will be part of The Falcon and the Winter Soldier, as well as Darcy Lewis from Thor and Agent Jimmy Wu from Ant-Man to be featured in WandaVision, which will be "half 60's sitcom" inspired by The Dick van Dyke Show.
What If…?
Kevin also shared some more exciting Marvel contents with What If...? We were told that we will be seeing several possibilities such as what if Steve Rogers became a zombie, what if Peter Quill aka Starlord was black, and what if Peggy Carter got the super-soldier serum instead of Steve? That's awesome.
The World According To Jeff Goldblum
An extraordinary look at ordinary things. The World According To Jeff Goldblum. Original Series. Streaming November 12 only on Disney+. pic.twitter.com/jLJ5uXJxaX

— Disney+ (@disneyplus) August 23, 2019
In a show that's non-related to Disney and Marvel, Jeff Goldblum is making his own show with the title above. It will be a slice of life documentary show where he goes around the world meeting people and asking various questions the Goldblum way.
The Clone Wars final season and Cassian Andor
Now moving into the world of Star Wars, Kathleen Kennedy took the stage and announced that the deserved final season of the popular Star Wars animated series - The Clone Wars will premier on Disney+ on February 2020 (exciting!!) and not only that, Cassian Andor and his Android sidekick, K-2SO from Star Wars: Rogue One will have a series, which will be set as a prequel.
Just announced at #D23Expo, the next season of The Clone Wars will premiere in February on #DisneyPlus. pic.twitter.com/S1zswiLcCs

— Disney+ (@disneyplus) August 24, 2019
The Mandalorian
As many Star Wars fans know, The Mandalorian directed by Jon Favreau will debut on 12 November 2019 and from the first official trailer, it has very gritty feel like Rogue One. This takes place after Star Wars Episode VI: Return of the Jedi in a lawlessness setting, where people and mercenaries are just trying to survive. The show stars Pedro Pascal, Gina Carano, Carl Weathers, Giancarlo Esposito, and Taika Waititi came out on stage to thank fans for supporting them.
Obi-Wan Kenobi
Last but not least, the rumoured Obi-Wan Kenobi series is official and yes, fan favourite Ewan McGregor who last took the helm 14 years ago is reprising the role. The script has finished and the shooting will start next year.
Hello there! Just announced at #D23Expo: Ewan McGregor will reprise his role as Obi-Wan Kenobi in a new original series, coming to #DisneyPlus. pic.twitter.com/Bk67rslEYU

— Disney+ (@disneyplus) August 24, 2019
Disney+ is making its debut on 12 November 2019 but we aren't sure if this applies to Malaysia (#fingerscrossed). BUT what do you think of the new show contents that are coming on this new streaming platform? Let us know in the comments below and stay tuned for more entertainment news at TechNave.com.