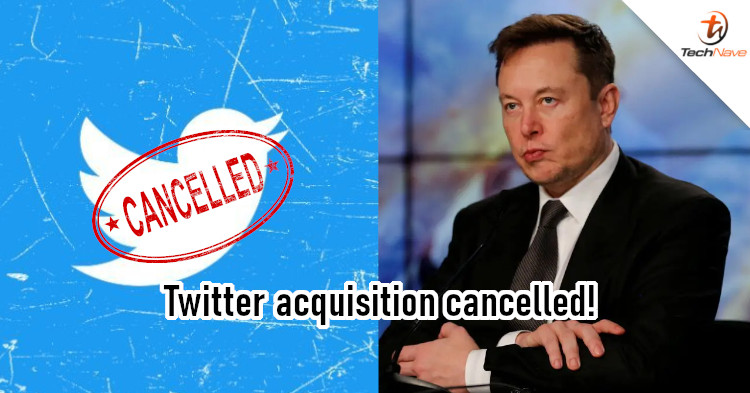 Image from Joe Skipper (Reuters)
Remember how Elon Musk was planning to buy Twitter? Yeah, that's probably not happening anymore. The business magnate first announced his plans to acquire the platform for roughly USD43.4 billion (~RM192.13 billion) back in April. But troubles soon followed and that plan is going down the drain.
According to Wccftech, Elon Musk has officially sent a letter to Twitter to announce his intention to terminate the merger agreement. The reason for this is the "material breach of multiple provisions" as listed in the original agreement between Musk and Twitter. Of course, Twitter will have to agree to the 'breakup' and pay a USD1 billion (~RM4.43 billion) 'breakup fee' with Musk. I'm no legal expert, but this fee is probably shared between the two parties.
So what are the material breaches mentioned? If you recall, Musk has been asking for accurate audits of Twitter's existing fake or bot accounts. Twitter claims that these accounts only amount to an estimated 5% of its total monetisable daily active users (mDAU), but sources claim that the number should be closer to 13.7%. Another request from Musk is info on how Twitter identifies these fake accounts. These two are the main concerns cited in Musk's legal letter to Twitter.
Some of you might be wondering what's the fuss. Well, Musk likely plans to introduce new money-making schemes to Twitter. Accurate reporting on how many of the platform's users can be monetised is important in that sense, as it relates to things like financing the deal and financial planning for the platform in the future. Again, I'm no expert so take what I've said with a grain of salt.
Anyway, what do you think of the whole fiasco? Would Musk owning Twitter even result in any positive change? Share your thoughts in the comments, and stay tuned to TechNave for more news like this.