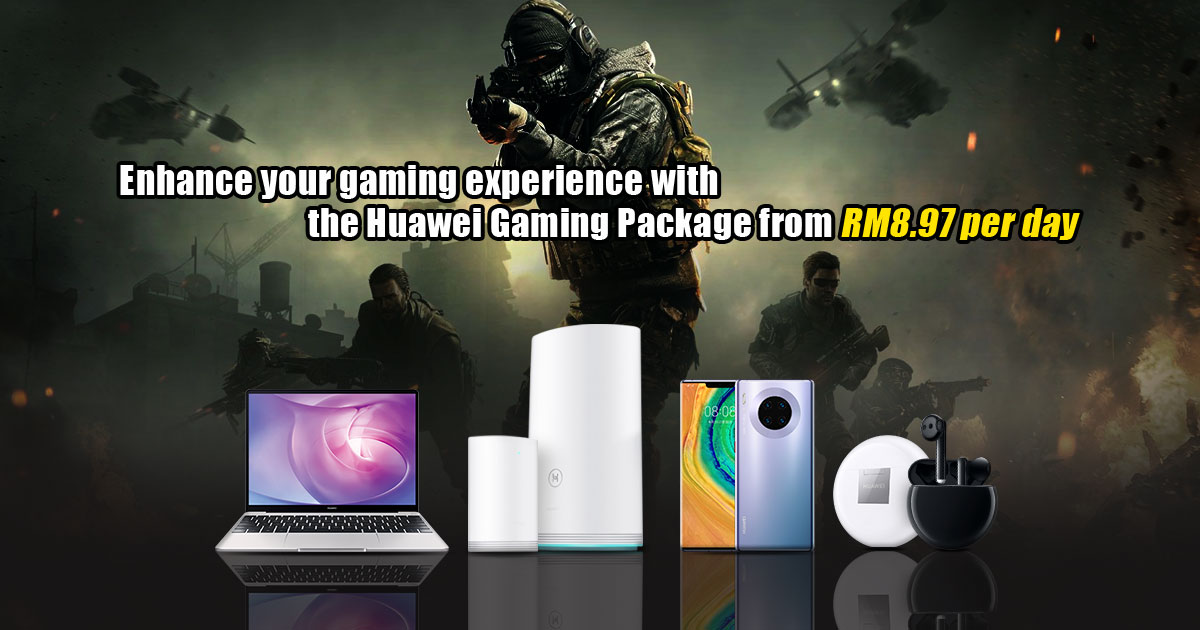 Are you are an avid mobile gamer? Perhaps you can look into the Huawei Together 2020 Gaming Package to make your gaming experience more exciting. Why? Well if you get this package, you will be able to enjoy the Huawei Mate 30 Pro, Matebook 13 (i7), Freebuds 3 and the WiFi Q2 Pro from just RM25.96 per day only.
As part of the Huawei Smart Life Package which you can customize with different devices, the Smart Gamers Combination has a total value of just RM9476 for all the four products that we mentioned. Is it worth it? Let's take a look at what each product can offer!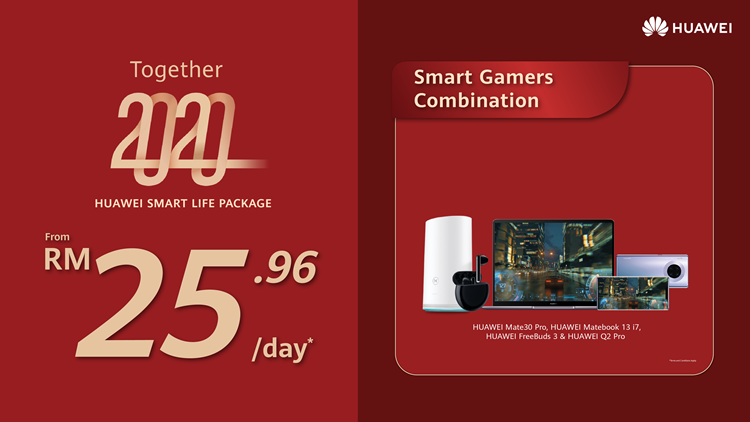 Mate 30 Pro
Most of you should already know, the Mate 30 Pro is Huawei's latest and most powerful flagship right now. Featuring a Kirin 990 chipset, it also has a powerful quad rear camera - a 40MP SuperSensing camera + 40MP Cine camera + 8MP telephoto camera + Depth Sensing camera, allowing you to take the best photo results possible in most situations from a selfie to ultra-wide moments.
And how does it relate to gaming? Simple, because of the side touch interaction feature on its curved side display, you can customize the left and right virtual buttons as extra buttons for any mobile game. What's more, there's also AI Gesture that allows you to control the display without touching it. Super easy, barely an inconvenience.
Let's also not forget about Huawei's 40W SuperCharge feature for the 4500mAh battery pack, alongside the 27W wireless charging which is pretty fast. But to make the most out of your Mate 30 Pro, you can pair it seamlessly with other Smart Life devices such as the Freebuds 3.
Freebuds 3
The Freebuds 3 is Huawei's latest wireless earphones with noise-cancelling capability. Thanks to its unique intelligent noise reduction, it allows you to get immersed into the songs and have a better calling experience. With a simple and comfortable design made for long hours, the Freebuds 3 features a new generation of Bluetooth channel selection algorithm connectivity that can identify bands that are subject to WiFi interference.
Huawei's "One Touch" on the Matebook 13
Another compatible device for the Mate 30 Pro, the Matebook 13 allows you to connect via One Touch on the keyboard with the NFC and this works with any Huawei phones with EMUI 9.1 OS. You can easily connect the phone and project any mobile game on the laptop screen with Multi-Screen Collaboration as well and that is pretty cool.
You don't need to worry about any heating issue too, the Matebook 13 features a 'shark fin' fan (version 2) which provides a faster cooling effect and larger air volume. This cools down the dual heat pipe, improves heat dissipation and lets you play games as long as you can.
WiFi Q2 Pro
Finally, a good connection is what every mobile gamer needs. Huawei have launched a new WiFi Q2 Pro featuring a Lingxiao 5630 chipset that guarantees a high speed and stable connection, as well as adopting a new IPv6-Internet Protocol Version 6 that makes it difficult to crack the encryption between the user and servers. Another good thing about this is that it doesn't require any network cable between the mothership and the Q2 Pro Sub Router.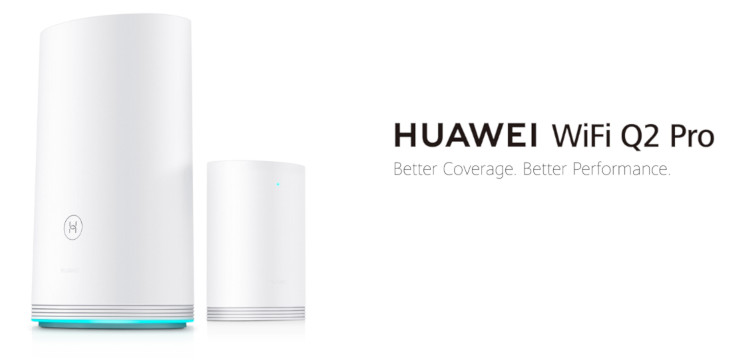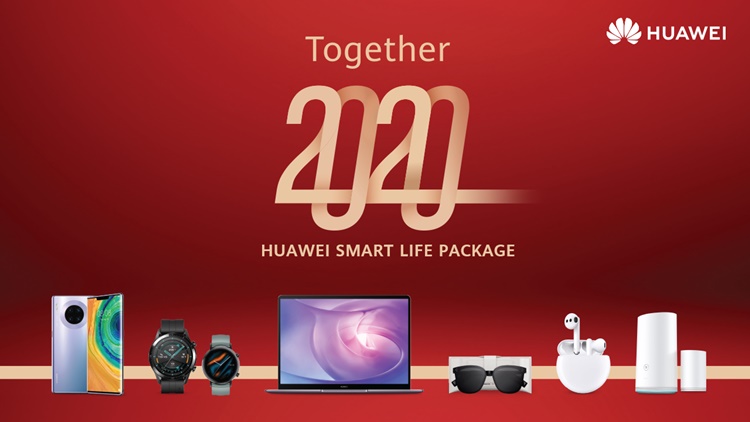 By pairing the Huawei Mate 30 series with other smart devices, Huawei showcases their commitment in furthering and making the most of the Smart Life experience. Depending on your lifestyle, there are other Huawei Smart Life package deals which can be purchased separately and each has a different instalment plan + 0% interest made easy for Malaysians to own any Huawei products!
For more information, you can visit the page here to check them out. Stay tuned for more Huawei promotions at TechNave.com.