Epic Games unsatisfied with court ruling, won't be returning to iOS App Store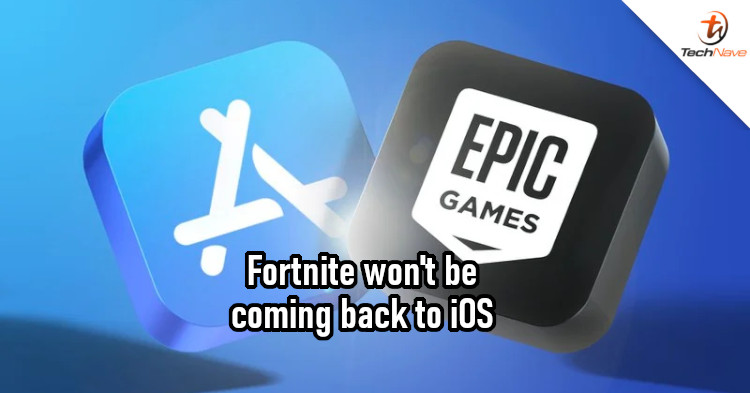 If you recall, the great Epic Games vs Apple saga has been drawing to a close in recent weeks. About 2 weeks ago, Apple reached an agreement with developers to allow certain apps to promote alternate payment methods. Now, the latest court ruling was announced and it isn't quite what both parties wanted.
According to MacRumors, the court has expanded its initial ruling on allowing apps to include links to alternative payment methods. At first, only 'reader' apps like Netflix, Spotify, and Amazon Kindle could include links to their payment websites. Now, the court is expecting Apple to extend that to all apps. While that sounds like a win for Epic Games and developers, the court ruled that it "cannot ultimately conclude that Apple is a monopolist under either federal or state antitrust laws".
Fortnite will return to the iOS App Store when and where Epic can offer in-app payment in fair competition with Apple in-app payment, passing along the savings to consumers.

— Tim Sweeney (@TimSweeneyEpic) September 10, 2021
Epic Games CEO Tim Sweeney was not happy with the court ruling on the case and declared that Fortnite won't be returning to the iOS App Store. One of Epic Games' goals is to implement its alternate payment method for Fortnite on iOS devices. Another is probably to make Apple permanently reduce the cut it takes from developers for in-app purchases. Or whatever Sweeney means considers "fair competition".
The exact particulars for the court rulings aren't clear, but what's clear is that Fortnite won't be coming back to the iOS app store anytime soon. Having said that, are you bothered by that or do you play the game on other platforms anyway? Let us know in the comments, and stay tuned to TechNave for more news like this.