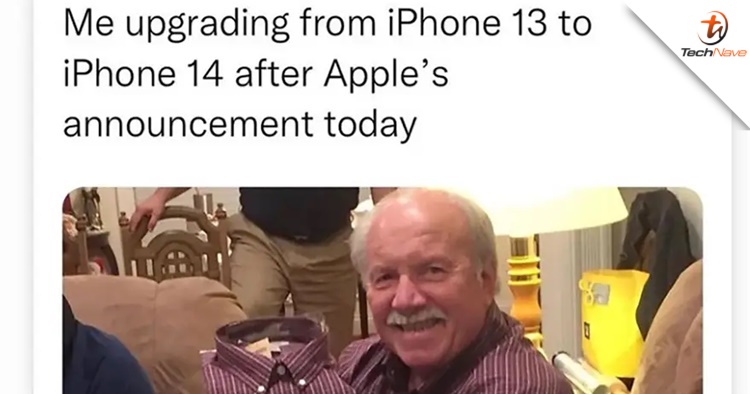 It's not unusual to see jokes, memes and criticisms online every time a new iPhone model gets released. However, one particular meme was really funny and it was released by the late Steve Job's own daughter, Eve Jobs making fun of the iPhone 14.
You won't be able to find the meme anymore since it has been deleted. But for context, the meme was using an old man showing a new red shirt that's the same as the one he wore. The caption read "Me upgrading from iPhone 13 to iPhone 14 after Apple's announcement today". Needless to say, many followers shared the same sentiments.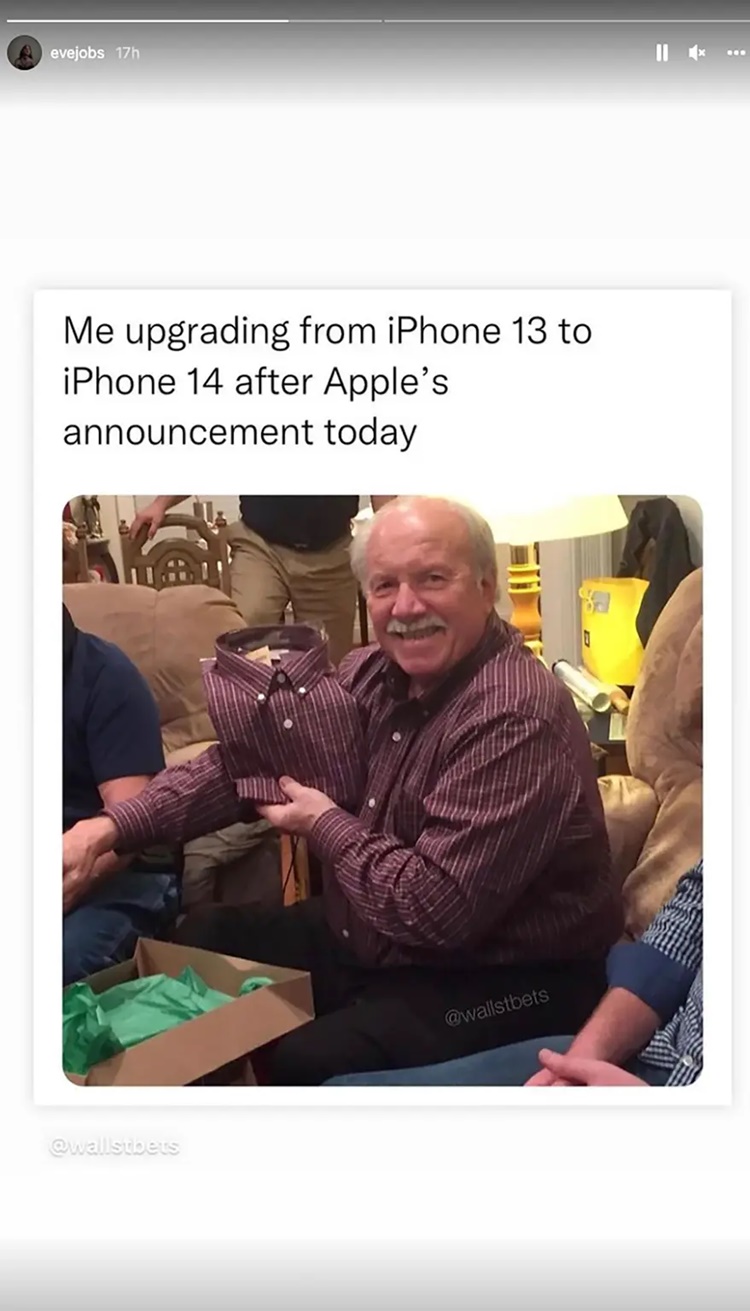 To be fair, we can't blame her for mocking the iPhone 14. After all, it has a slight upgrade such as using the same A15 Bionic chipset from the iPhone 13, albeit it now has a 5-core GPU instead of a 4-core. The cameras are the same as well but with a larger sensor and a new Photonic Engine processor to make photo quality even better (on paper). The front camera also now has autofocus and improved low-light performance.
Since we are on this topic, we recently wrote a piece about 7 "lacklustre" features on the iPhone 14 series that are actually improvements, at least from a technical point of view. So do take a read while you're at it. The new iPhone 14 series pre-order will begin on 16 September 2022 in Malaysia.