Exynos 2100 shows battery efficiency on par with Snapdragon 888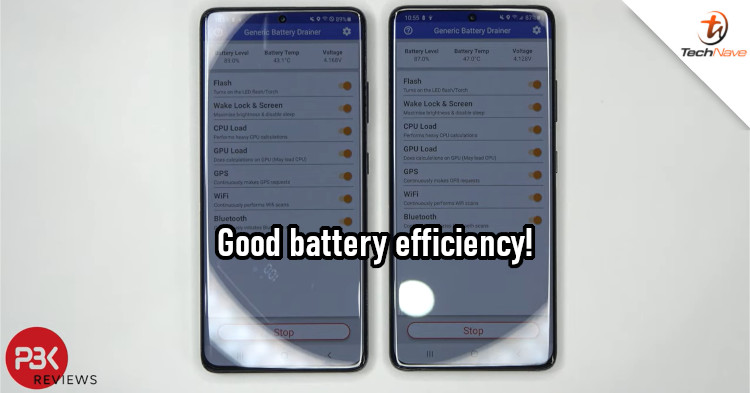 Image from PBKreviews
When Samsung launched the Galaxy S21 series last month, many wondered how well the Exynos 2100 chipset would perform. In particular, early reviewers found that the phone's battery performance was better than expected. Now, more tests show that this is the case.
A 30-minute battery test showed that the Exynos 2100 chipset had good battery efficiency. In a video by PBKreviews, the Exynos 2100 edged out the Snapdragon 888 by 2%. Mind you, the reviewer used very generic tests, so it might not be accurate to real-world performance.
AnTuTu, Geekbench, and 3DMark were tested in another video, revealing that battery efficiency was more or less on par. That video also showed that the Snapdragon 888 has noticeably better GPU performance, but runs hotter as a result. In our opinion, you probably won't notice too much of a difference between the two chipsets in real life.
For those who have gotten the new phones, what do you think about them so far? How is the Exynos 2100 chipset working for you? Let us know in the comments and stay tuned to TechNave for more news like this.