Facebook Oculus Quest 2 release: Snapdragon XR2 chipset and 90Hz display from ~RM1240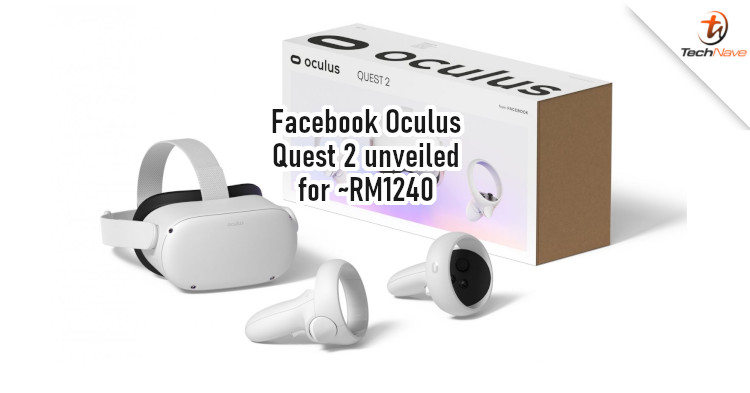 On Tuesday, a leak for the Oculus Quest 2 appeared and was pretty much an official reveal that dropped ahead of the Facebook Connect event. But now the event is over and the new virtual reality headset has been unveiled. It's expected to be available in selected countries on 13 October 2020.
According to Oculus, the new Oculus Quest 2 comes with the new 5G-capable Snapdragon XR2 chipset from Qualcomm. This is expected to deliver huge improvements over the first Oculus Quest's Snapdragon 835 chipset. The Quest 2 will have 6GB of RAM, which is 50% more than its predecessor, as well as a bump in resolution for the display to 1830 x 1920 pixels per eye.
In terms of features, the displays now output at a faster 90Hz refresh rate. Moreover, the Oculus Link feature will let you play Oculus Rift games using the Quest 2. Of course, you will need to have a powerful gaming PC to go with it. You'll also have to buy the Oculus Link cable separately, which will cost USD97 (~RM402). Speaking of prices, the Oculus Quest 2 will retail for USD299 (~RM1240) if you get the base variant with 64GB of storage. But you can also get one with 256GB of storage for USD399 (~RM1655).
Having said that, is this something you would be interested in? Let us know on our Facebook page and stay tuned to TechNave for more news.