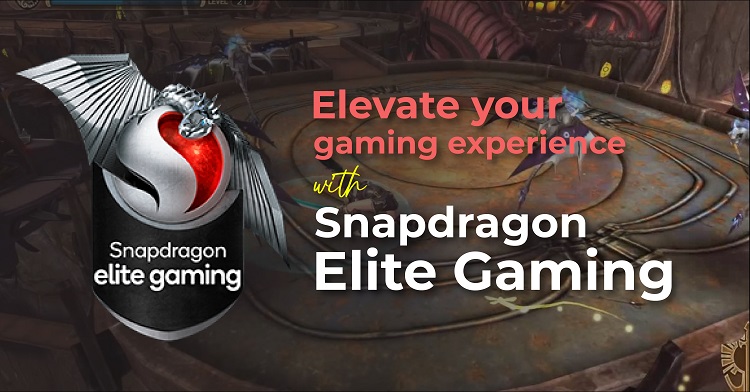 What if I told you, you could have the power of a gaming desktop PC in the palm of your hands? That's right, it's all in your smartphone. Not just any smartphone, but one that's powered by a Qualcomm Snapdragon chip. Deeply integrated into the high-end Snapdragon 8 Gen 2 chipset is the Snapdragon Elite Gaming platform. What does it do you may ask? We're going to dive deeper into the 8 Gen 2 mobile platform and how it will change the mobile gaming landscape.
Mobile games have gotten more popular in recent years, but they still haven't quite reached PC or console level of efficiency or quality. But that doesn't stop chip manufacturers or game developers from striving to give gamers the best experience on mobile. Qualcomm is well on its way to improving both areas, starting with the high-level performance of the Snapdragon 8 Gen 2 chipset.
Source: YouTube
#1 Crazy Smooth Refresh rates up to 165Hz
Most games you play these days have 30 or 60 FPS, and your eyes may have gotten used to the motion of the display. As time goes by and as hardware advances, once you've tried out 90FPS, 120FPS, or even 165 FPS, you can't really go back to 30/60 FPS. Games won't look the same anymore with low/standard refresh rates, while immersion levels increase to the max.
With Snapdragon Elite Gaming, you'll get desktop-level frame rates on mobile devices. Yes, gaming desktop PCs have a refresh rate of 144Hz, and you're having the same or higher refresh rate on your smartphone. How crazy is that? This doesn't apply to all games, but for game developers who have optimized their games for high refresh rate, then you're in luck.
In addition, Snapdragon Elite Gaming promises a high-end premium gaming experience, thus reducing jank, stutters, and glitches in mobile games of today. Games will not only load faster, it will also run smoother, display higher quality graphics, and have an efficient battery life so you can play longer.
#2 True 10-bit HDR
Getting games to run that fast is great, but what if you want the games to look good? Some mobile games might allow you to toggle features like Bloom, Shadows, Motion Blur, or HDR. Those games tend to look better because of all the extra effects. But most only allow you to choose preset qualities of low, medium, high, and occasionally "Ultra". Typically, what these settings do is change the video resolution and level of detail, without proper fine tuning for optimal performance.
How the Snapdragon 8 Gen 2 mobile platform with Snapdragon Elite Gaming works is that it has proprietary features that automatically enhances the gaming visuals and experience for you, all while running in the background. One such feature is Adreno HDR Fast Blend, which helps certain games run smoother and achieve faster frame rates.
In addition, the Snapdragon Elite Gaming platform supports true 10-bit HDR, allowing your device to use up the entire range of over 1 billion colours. This means more accurate colours, and the games visually depicted the way the game developer intended it to look. With HDR technology, visuals will also be brighter and more crisp with improved contrast levels. Colourful scenes will look more vivid, and darker scene will look more black and rich.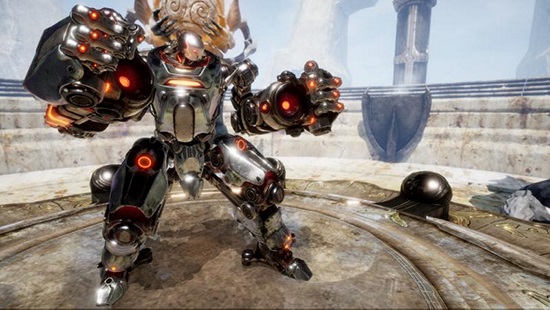 #3 Desktop-class features
Developers have been transitioning their AAA PC game titles to the mobile platform in recent years. You've seen this with titles like Fortnite and PUBG, which all have mobile versions. While this is mainly because almost everyone has a smartphone, not everyone can get a desktop-class gaming experience on their mobile device.
With Snapdragon Elite Gaming features embedded right into your smartphone, the Snapdragon 8 Gen 2 is capable of unleashing rendering technologies that were previously limited to PCs or gaming consoles. For example, the Game Post Processing Accelerator adds effects like bloom, depth of field, and motion blur to your favorite mobile game. It also enhances the overall efficiency of these rendering techniques, improving performance in games by up to 75%.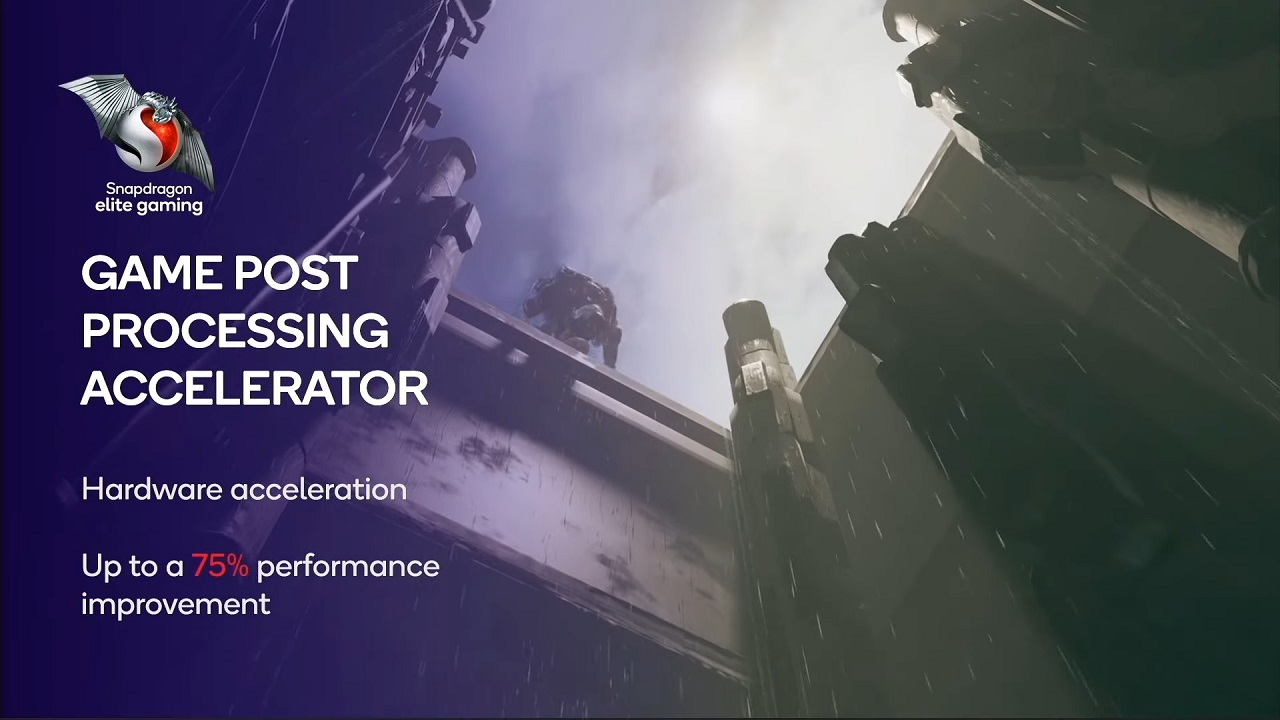 Source: YouTube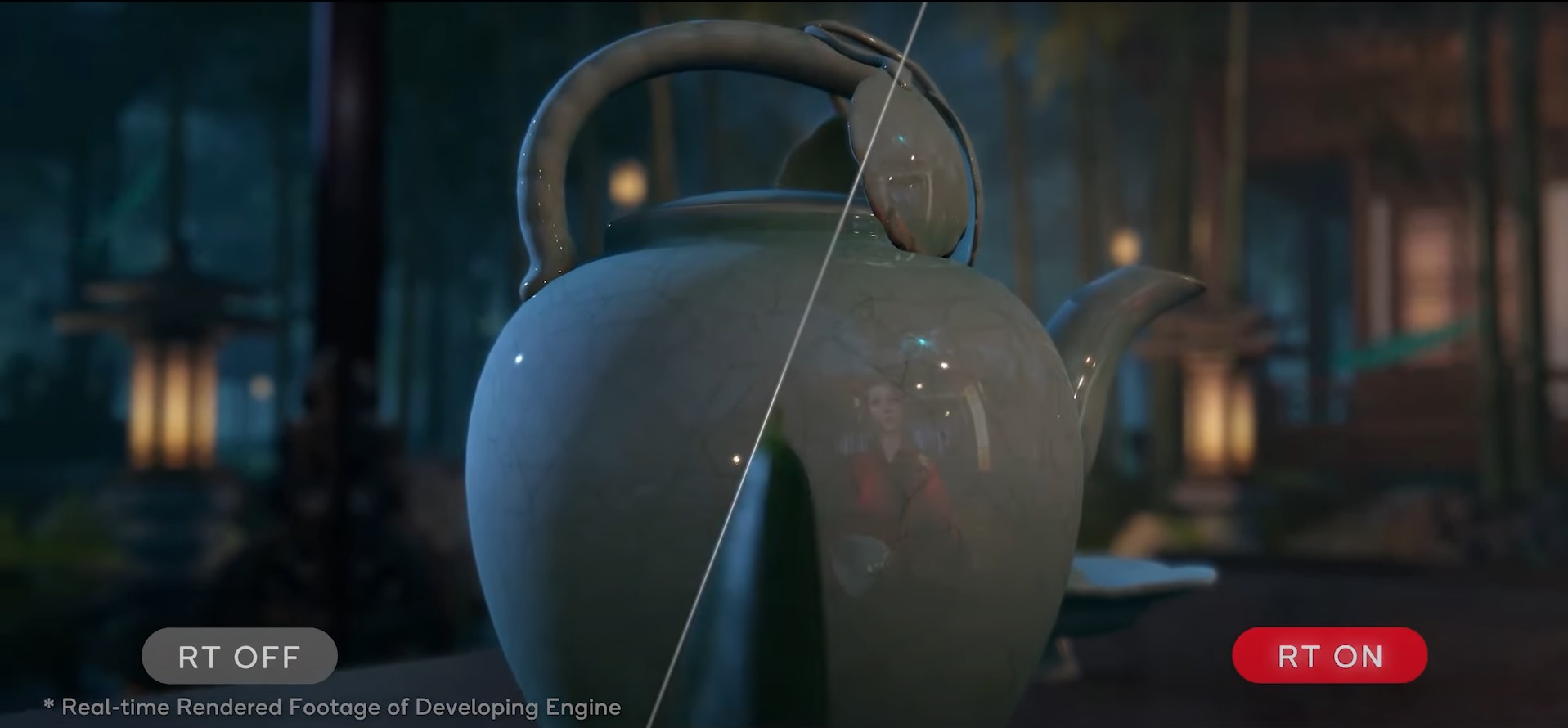 Source: YouTube
Here comes the fun part, VRS Pro and real-time Ray Tracing. If you're an avid gamer, then you're no stranger to these terms. The Snapdragon Elite Gaming platform has Variable Rate Shading (VRS) Pro, updatable GPU drivers, and desktop forward rendering. With the Snapdragon 8 Gen 2 chipset, games are set to mimic real life with the support for real-time hardware accelerated Ray Tracing. Visuals will be brighter, reflections are clearer, and light elements are more natural. With all that power, you won't need to worry about battery life or thermals.
Suffice to say, all these features come together to drastically enhance your gaming experience on mobile. The fastest way to prove this it is to see it and try it for yourself. There are already a few top-tier smartphones powered by the Snapdragon 8 Gen 2 chip, including the recently announced ROG Phone 7 Ultimate, which is easily the best gaming phone in 2023 so far. You can also check out the more affordable Red Magic 8 Pro, and non-gaming phones like the Samsung Galaxy S23 Ultra, iQOO 11, Xiaomi 13, or OnePlus 11.
In our opinion, there's never been a better time to get into mobile gaming. With the right chipset and the right mobile device, the power of a desktop gaming PC could very well be in the palm of your hands, or your pocket!
If you're interested, you can check out Qualcomm's website for more details on the Snapdragon 8 Gen 2 chipset and Snapdragon Elite Gaming platform. Anyway, do you have any plans to get a Snapdragon 8 Gen 2 phone this year? Let us know in the comments and stay tuned to TechNave for more articles like this.