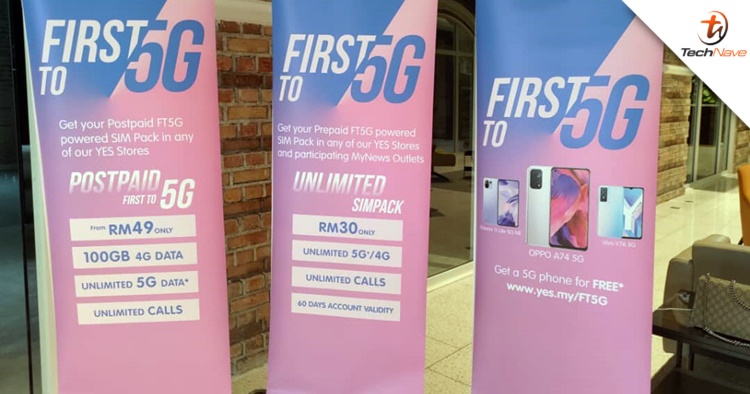 Shortly after the official commercial launch of 5G services by DNB, YES has also revealed the first 5G prepaid and postpaid plans for the Malaysian market. From the website, you can find both YES Prepaid FT5G Unlimited and YES Postpaid FT5G at the price of RM30 and RM49 per month respectively.
As the name suggests, YES Prepaid FT5G Unlimited offers unlimited 5G data but it will only be until 31 March 2022. On the other hand, it will also offer unlimited 4G data and both services will be valid for 30 days. Additionally, the hotspot is available with 9GB and you can have unlimited calls to all networks. As for SMS, it's only unlimited to YES networks.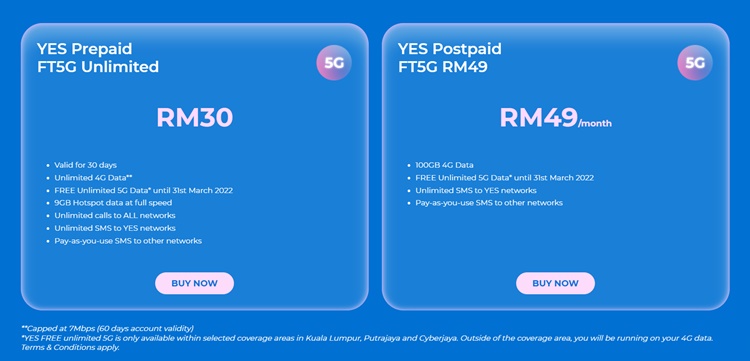 Moving on to the YES Postpaid FT5G, this postpaid plan also offers free unlimited 5G until 31 March. If you're not in a 5G area, then you will be granted with 100GB of 4G Internet data. It doesn't say if it has any free network calls but it has unlimited SMS to YES networks.
Furthermore, YES will also offer customers YES Postpaid FT5G RM99 on selected 5G devices. The plan features similar data plans except for the 250GB 4G data and it's based on a 24-month contract. Depending on the device you choose with the likes of Xiaomi, realme, vivo, Nokia and OPPO, some of them are free.
To learn more, you may visit the official website right over here to check them out. Stay tuned for more trending tech news at TechNave.com.