First impressions of Acer's upcoming antibacterial coated devices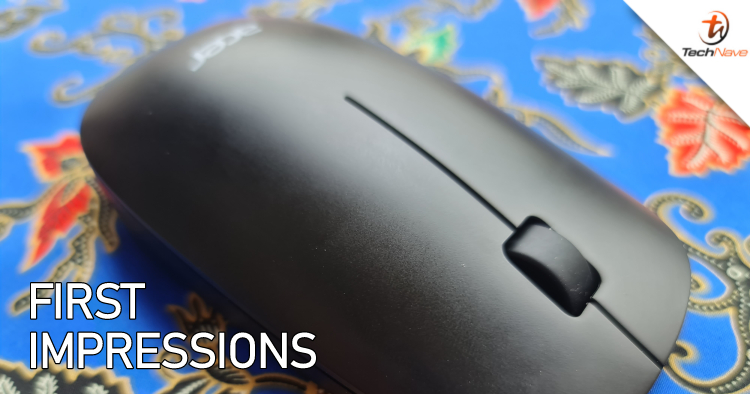 Acer recently revealed a number of new products that feature their silver ion antibacterial coating. This included their Acer Enduro Urban N3 laptop, Enduro Urban T3 tablet, TravelMate Spin P4, VE246Q monitor, Bluetooth Keyboard and Mouse KM501 and an Acer eco-shell jacket.
For those wondering how exactly Acer's antibacterial coating might feel, we managed to get some hands-on time with a 2.4Ghz wireless Acer mouse utilizing this same antibacterial coating. So, let's get to the first impressions of both the mouse and Acer's antibacterial coating.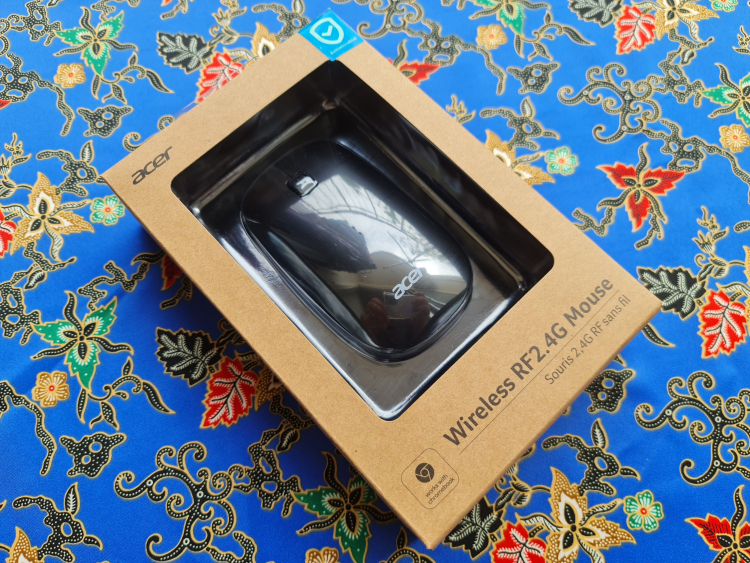 Here's the Acer Wireless RF2.4G Mouse in its box
Here's what's inside that box
First things first, the antibacterial coating on the mouse is not discernible at all. To be completely honest, it feels just like any other plastic mouse, so you don't have to worry about any weird rubbery feel. There's also no apparent smell, so it should feel just like any other plastic covered device.
Trying it out, the mouse itself seems to be of the silent variety as the scroll wheel and mouse buttons don't have any clicking sound at all. The mouse itself is quite slim and thin and should be fairly portable. There's also a nano 2.4Ghz USB receiver hidden underneath the top cover. The mouse also uses an AA battery, one which Acer has included in the package, while a power switch is located at the bottom near the optical sensor.
I have to say that I'm definitely more used to the more noisy clicking type of mouse, so I'm currently treating this slim and flat silent mouse a bit more carefully than I normally would with my usual mouse. Movement is fast and accurate but perhaps because I'm being too careful, I'm not pressing the buttons hard enough, so sometimes, especially when doing a selection or drag and drop, the selection fails or the drag and drop doesn't follow through.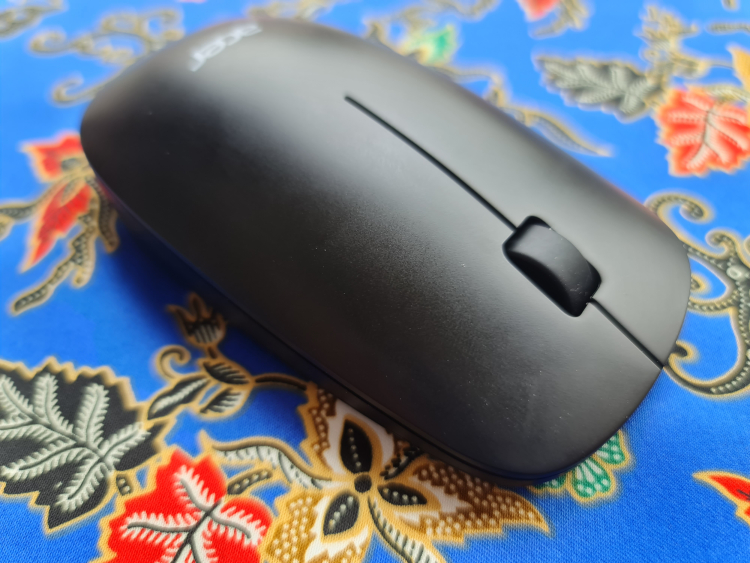 The mouse is quite slim and portable
The 1200 DPI optical sensor and the on-off switch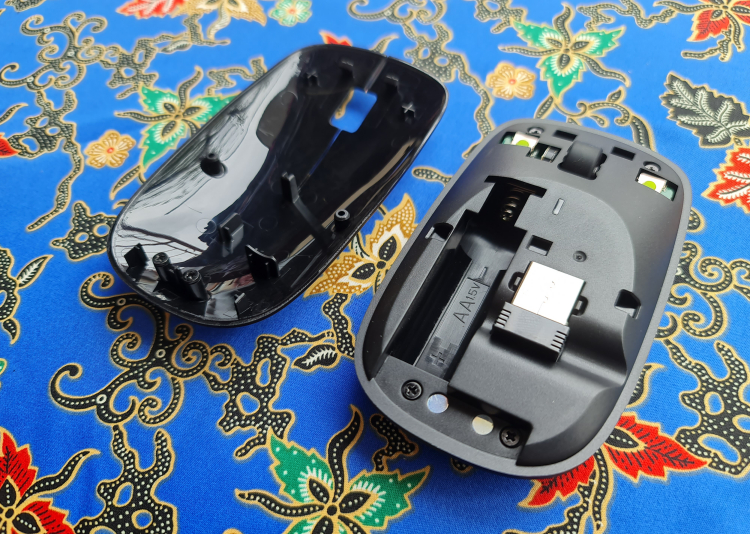 You can flip open the top to reveal the nano 2.4Ghz USB receiver and the battery compartment
According to the packaging, this mouse can last 12 months on a single battery and it has a fairly precise 1200 DPI optical sensor. However, according to Acer, there are no plans yet to bring this Acer Wireless RF2.4G Mouse into Malaysia anytime soon. So, this means there's also no Malaysia release dates or pricing details for this mouse just yet.
So, are you still curious about Acer's upcoming antibacterial coated devices? Would you be more interested in a completely silent wireless mouse from Acer? Let us know in our Facebook page and stay tuned to TechNave.com