Flash Plus 2 with Flash Charging, HiFi tech + MIX player, unique fingerprint feature just for RM599
Today, Flash Plus 2 was introduced in Malaysia as a smartphone that mainly focuses on phoneography and a unique music player for the young generation. Sporting a Helio P10 processor, 5.5-inch display, fast battery charging technology and a fingperprint support for not only for unlocking the smartphone but apps as well, customers will be be able to pre-order the Venus Gold or Luna Silver device first on Lazada at 3PM later in the afternoon, at an unbelievable price of RM599 only. To recap the specifications, you can visit our online coverage of the smartphone when it was first revealed online last week.
The front
The rear camera, RealTone Flash and speaker on the back. The metallic cover is replaceable
Side view
Top view, charging port is at the bottom
With the young generation in mind as the target audience, Flash Plus 2 offers many features and experience on phoneography and music enjoyment. In the camera section, Flash Plus 2 adopts an integration of PDAF and contrast focusing with merely 0.1 seconds of focal alignment. It also has a rear dual colour flash lamp RealTone and front LED flash with Color Redndering Index (CRI) being up to 80, which eliminates dark light restraints.
The front camera has a 84.4-degrees ultra wide-angle lens
The Beautify Mode is available not only for selfie, but for video recording as well which can go up to 60fps. And there's also a Kids Mode feature, it's mainly for parents who needs help on getting their babies attention by generating different animal sounds.

The MIX player
Volume is 8 times louder than your average phone
Next, the music player is the second highlight of the smartphone. It features HiFi value-retained earphone acoustics, high volume speaker effects and even a MIX music editing function, which allows the user to create new mix on their own smartphone. The HiFi audio system has a 32-bit advanced audio headphone DAC (AKM4375), one advanced IRD digital filter which relays audio signals in much richer details.
Besides that, it also emphasize on fast battery charging with their own 9V/1.67A Flash Charging technology. Within 30 minutes, it can reach 50% easily and guarantees 9-10 hours of continuous phone call.
At the back inside the hood, features a Dual SIM Dual 4G; which means both SIM cards can be selected as data SIM, and facilitates three independent card slots, so you don't have to sacrifice a secondary SIM or an SD card.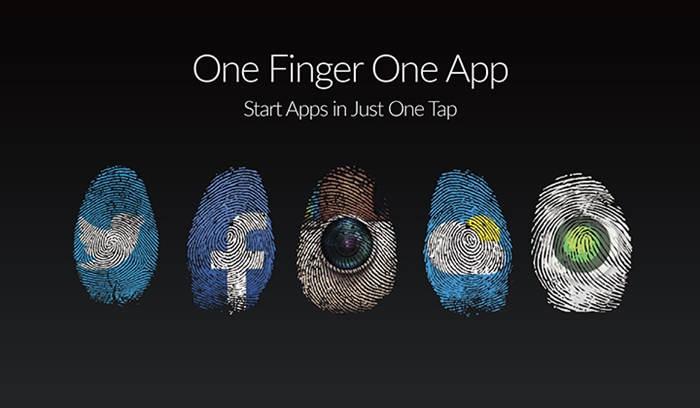 Last but not least, Flash Plus 2's fingerprint sensor is also quite unique in a way that the user can imprint five different fingerprints for any 5 apps or a Private folder, this is called the One Finger One App feature. Other than that, it can unlock the smartphone within 0.5 seconds in any direction.
"Flash will remain committed to fulfilling its mission of meeting the needs of young consumers who love to share and pursue quality. More importanly, we will offer young consumers who love to share and pursue quality. More importantly,we will offer premium cool and fun smart hardware for shaping customers' life of self-exploration." said Yogi Babria (middle), Flash Business Development Director, with Hans-Peter Ressel (right), Chief Executive Director of Lazada
Keep in mind that only the 2GB + 16ROM version is available for the pre-order today in Lazada.com, and shipping will start on 31 May 2016. Whereas the 3GB + 32ROM version, it is yet to be finalized but it should come around the mid of June next month with a price tag of RM729. Until then, stay tuned for more news at Technave.com!
Flash Plus 2 Specs & Price >