Foldable Samsung Galaxy F could be released with a hefty price tag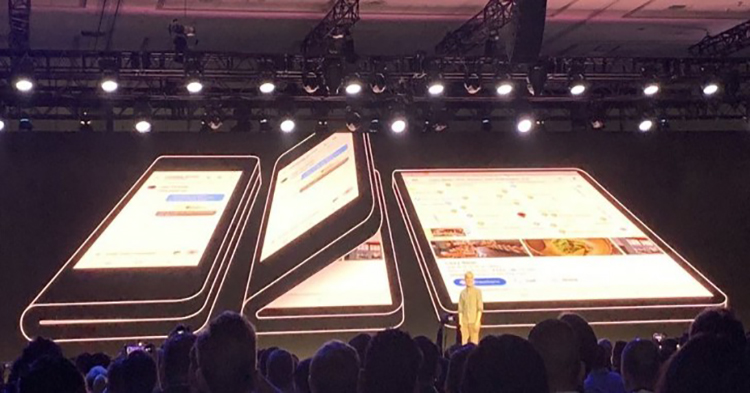 If you are interested in snagging yourself Samsung's upcoming innovative smartphone, you better save now. The foldable smartphone, which could be released under the name Samsung Galaxy F, is expected to be released in March 2019, according to Gizchina.com. The device won't come cheap though, as the Samsung Galaxy F could be marketed for a whopping 2 million won (~RM 7366)!
The foldable smartphone is expected to be launched alongside the Samsung Galaxy S10 5G variant, a month after the original Samsung Galaxy S10 is due to be presented. The Samsung Galaxy F would most likely not support 5G. No tech specs for the smartphone has been released yet but the device will feature the Infinity Flex Display which has a 7.3 inch display that can be folded in half vertically.
The display is made out of parts invented by Samsung specifically for its foldable phones which includes an advanced composite polymer, a malleable foldable adhesive and their very own polarizer which decreases the display's thickness by 45%. While these tech specs seem solid, do take them with a pinch of salt as nothing has been confirmed just yet. Do you think the price is worth it for the Samsung Galaxy F? How much do you think the Malaysia price will be? For more updates on Samsung's foldable smartphone, check out TechNave.com!