Galaxy S21 series officially live with 5G network, Samsung Malaysia to enable more 5G Galaxy devices soon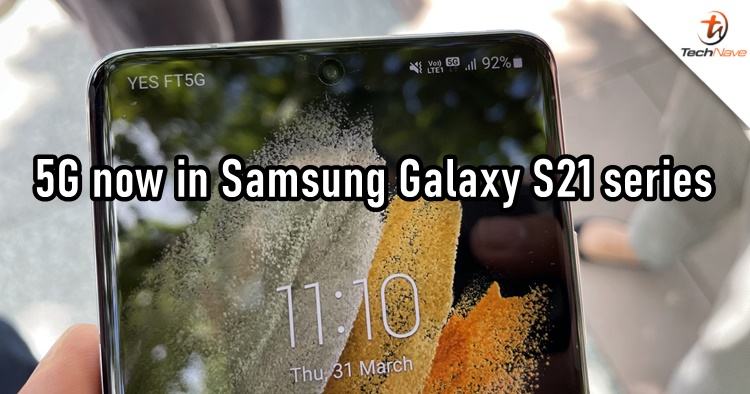 Although it has been quite some time already, Samsung Malaysia has finally confirmed that the Galaxy S21 series is now available for 5G connectivity. As long as Galaxy S21, S21+ and S21 Ultra users update to the latest One UI 4.1 software update, they all can connect to 5G via the YES 5G SIM card.
But what about other Samsung Galaxy devices? Well, during the QnA, Samsung Malaysia said that the company is working on the process to enable 5G on other devices. Each device will have to undergo multiple 5G tests such as a static test and test routes before configuring and updating the firmware to be compatible with the 5G network.
Since there is a wide array of Samsung Galaxy 5G devices, it will take some time before a certain model can go live on 5G. Samsung Malaysia also didn't specify which next Galaxy device is in line after the Galaxy S21 series, but the company is working closely with all the Malaysian telcos (Celcom, Digi, Maxis and U Mobile) on the 5G network.
Since the 5G network infrastructure is still in development nationwide, customers will currently experience 4G speeds when they make a call, text or whenever they are outside the 5G footprint. Due to this, users may not get the full experience of 5G during the transition phase. Stay tuned for more trending tech news at TechNave.com.
Samsung Galaxy S21 Ultra 5G Specs & Price >