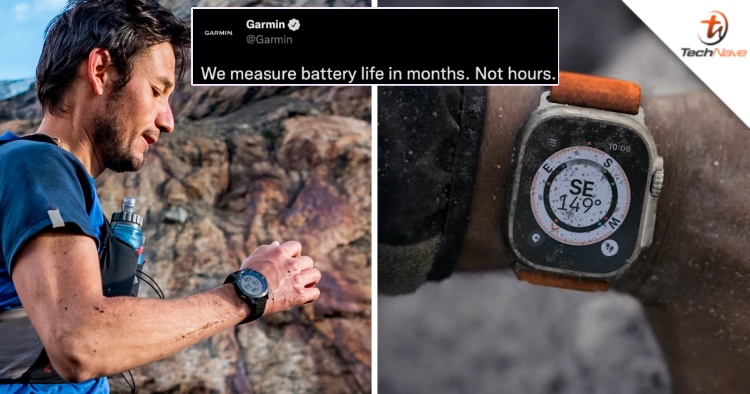 The Apple Watch Ultra has been making all the buzz recently after its unveiling by Apple during its Far Out event as it is the tech giant's first foray into the premium and rugged smartwatch market for athletes and explorers. Well, Garmin, the brand that has a stronghold in the market is having none of it and has since taken an apparent dig at the Watch Ultra.
In a tweet by Garmin promoting its latest Garmin Enduro 2 smartwatch, the company said that it "measures battery life in months. Not hours,". While Garmin didn't actually call out Apple in the promo, the timing and wording of the tweet are believed to be making fun of the Watch Ultra's battery life which pales in comparison to the Enduro 2.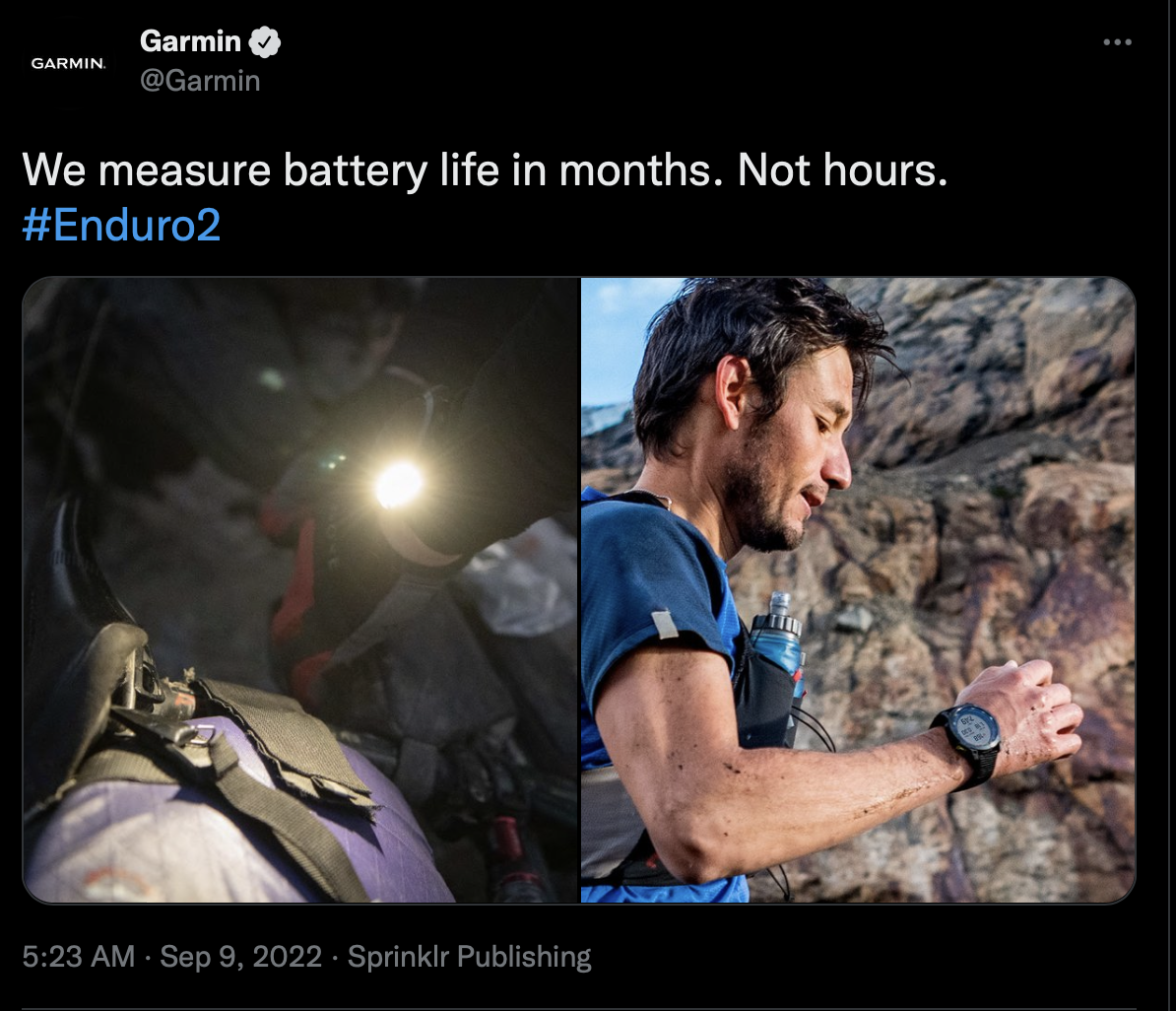 During its unveiling, Apple claimed that the Watch Ultra can last up to 36 hours with normal use and up to 60 hours with Low Power Mode which is coming in a future update. In comparison, the Enduro 2 has been touted by Garmin as being able to last up to 150 hours in GPS mode with solar charging and up to 34 days of battery life in smartwatch mode.
While it is true that the Enduro 2 has a longer battery life, the comparison with Apple's Watch Ultra is not actually apple to apple as both smartwatches have different specs and features. While the Enduro 2 wins on battery life and has a unique solar charging feature, the Watch Ultra has a bigger and brighter display and a host of sensors that the Enduro 2 simply don't have.
Moreover, the Enduro 2 at RM5440 is significantly more expensive than the Watch Ultra at RM3799. Not that fair of a comparison now is it?
What do you guys think? Share your thoughts with us in the comments below and stay tuned to TechNave for the latest trending tech news such as this!