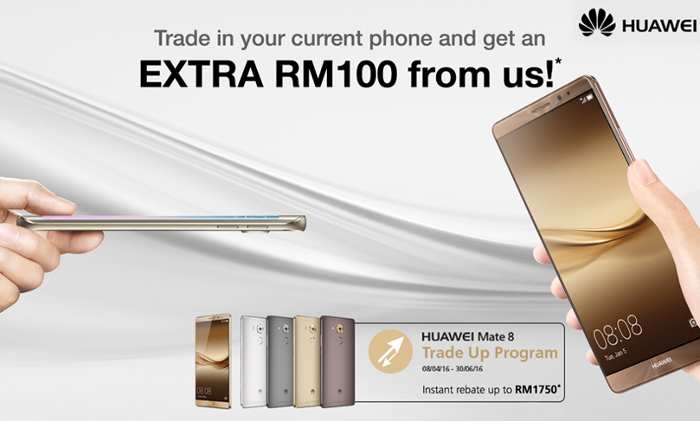 [Updated List] If you haven't heard yet, Huawei Malaysia had already released their most refined and productivity driven smartphone with the Huawei Mate 8 not too long ago. In conjunction to that, from 8 April until 30 June 2016, Huawei will be running a special trade-in program for your old smartphone to get rebates up to RM1850 to purchase the Huawei Mate 8. You can check out the rebate values below but there is a special extra RM100 rebate if you get the RM2099 priced standard Huawei Mate 8, allowing you to get the smartphone for RM249 or below RM300 on the highest rebated device below.
This move is to support their goal to build and offer consumers a range of quality products packed with the latest technology at an affordable rate while the trade-in phones are by no means the latest in the market. The value of your trade-in smartphone will be assessed by the Huawei staff at the trade-in counter. All you need to do next is just to top the difference and then you can bring home the all-new Huawei Mate 8.
If you are interested, first you need to make sure that the smartphone that you will trade-in meets the following criteria:-
Device is able to power on and off
IMEI number is accessible
Device must be unlocked
Display screen is functional and not cracked
No major damaged to the device or missing buttons (i.e.: water/LCD damaged, camera lenses cracked, battery bloated, corrosion)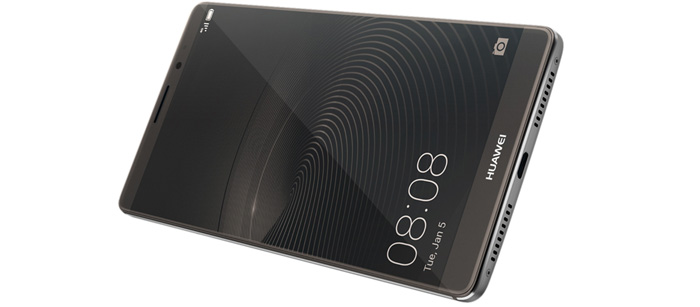 If your phone passed all the requirements, visit one of these stores and tell them you are interested in the trade-in program and enquire for more details. Featuring the latest Huawei Kirin 950 processor, a fast fingerprint sensor and various other top-of-the-line tech specs, the Mate 8 is one of the most affordable flagship smartphones in Malaysia and with this trade-in program it is even easier to get. If you need a bit more convincing, check out our first impressions hands-on video of the Huawei Mate 8 to see what this phone can offer.