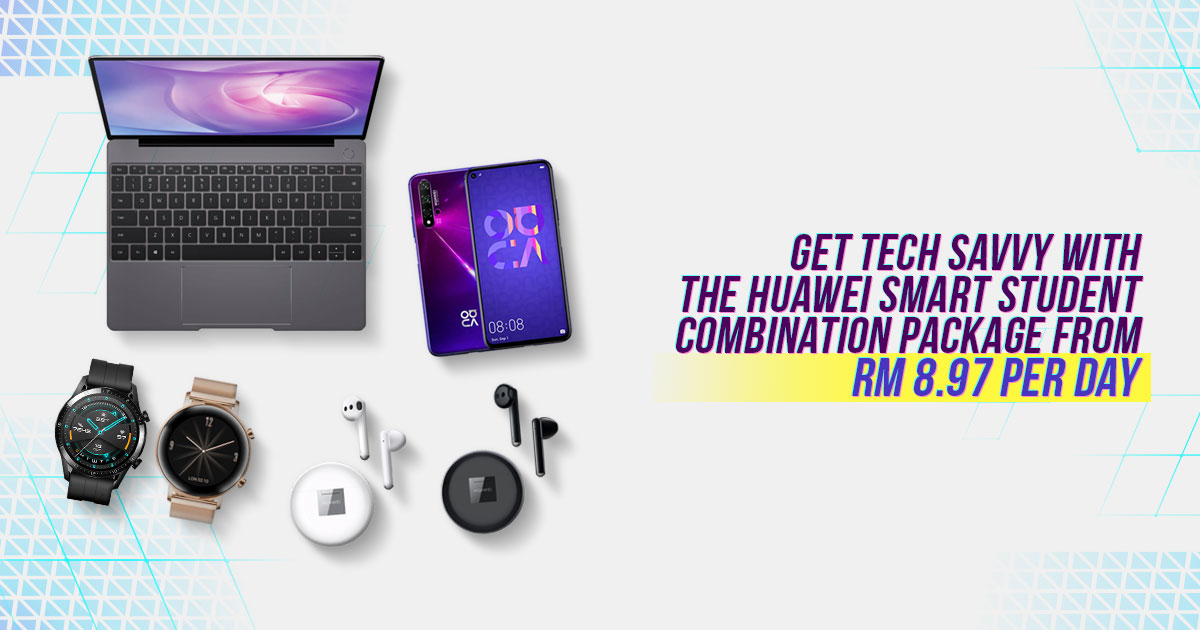 You probably might have noticed, but technology has changed the way students absorb information forever. From a click of a button, they can search for results immediately. If you're looking to get your kids some tech-savvy items, perhaps you can check out the Huawei Smart Student Combination package.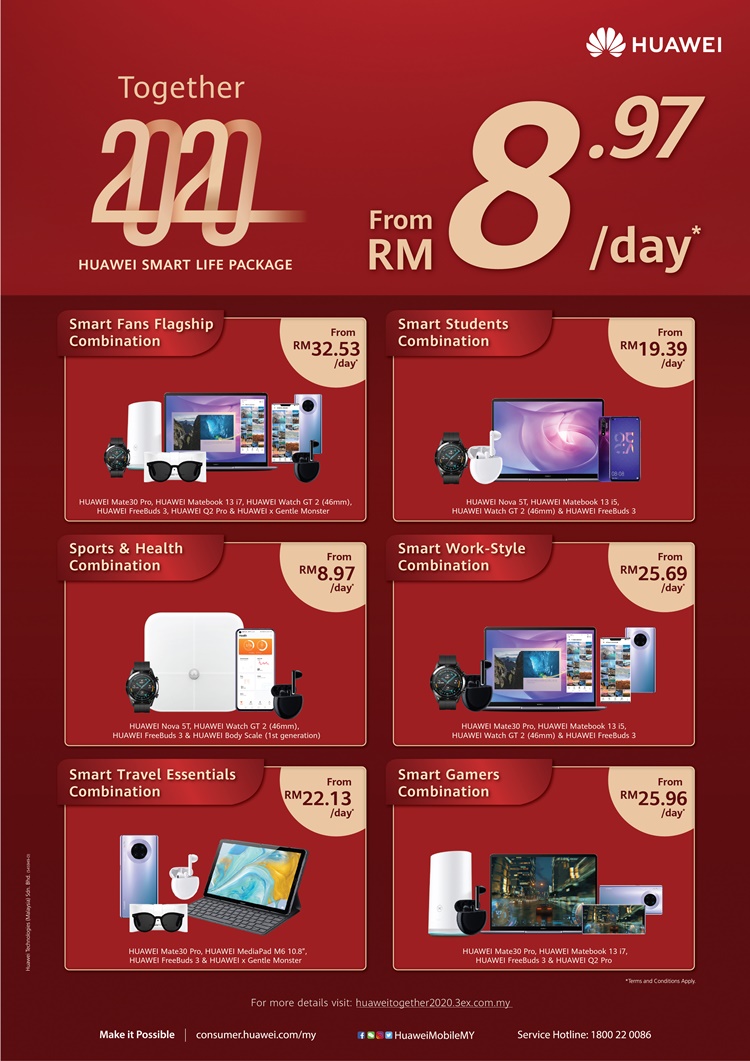 From the package, you can get the Huawei nova 5T, Matebook 13 series, Watch GT 2 and the Freebuds 3 for just RM19.39 per day! Moreover, you can also customize it with different devices and own some of them from just RM8.97 a day. But how will these products help? Scroll down and check it out.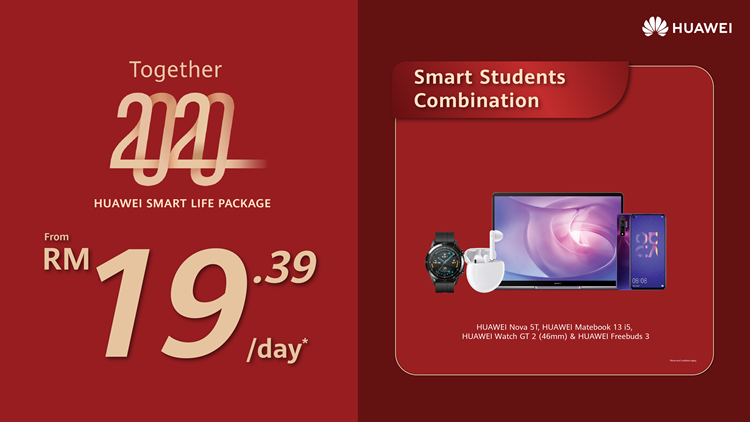 nova 5T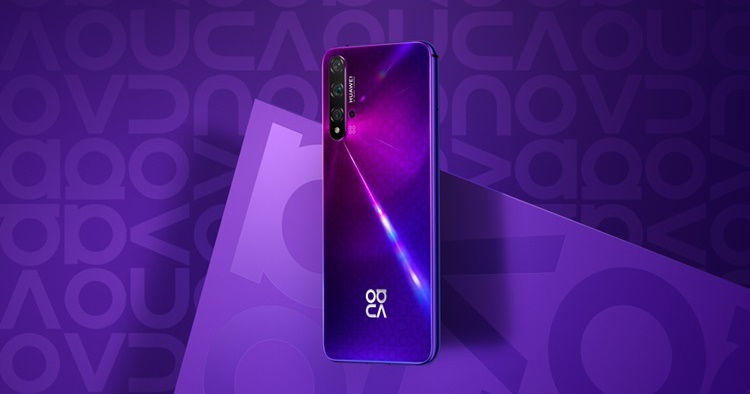 Students nowadays are all about style and the nova 5T fits perfectly for them. It is available in three special gradient colours on its 3D Holographic glass-designed body – Midsummer Purple, Crush Blue and Black - and it comes with an impressive set of tech specs and features such as the world's first 7nm mobile AI chipset, the Kirin 980.
On top of that, you can also take advantage of the quad rear AI camera and the 32MP front-facing camera. With a total of five AI cameras, the nova 5T can help you take photos in different scenarios such as #OOTD, a wefie group shot in class, or even low-light shots with the AIS Super Night Mode. Check out the photos below!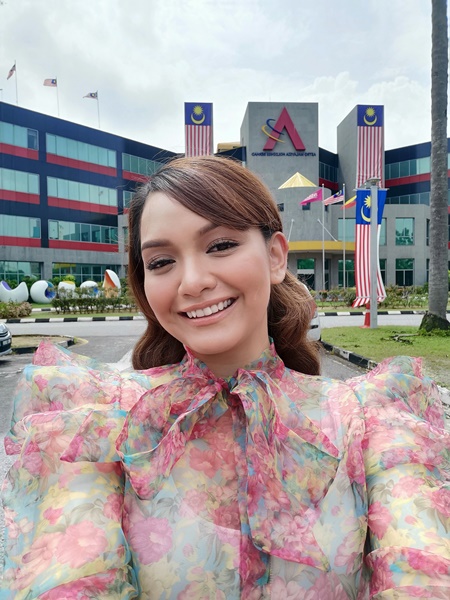 Selfie mode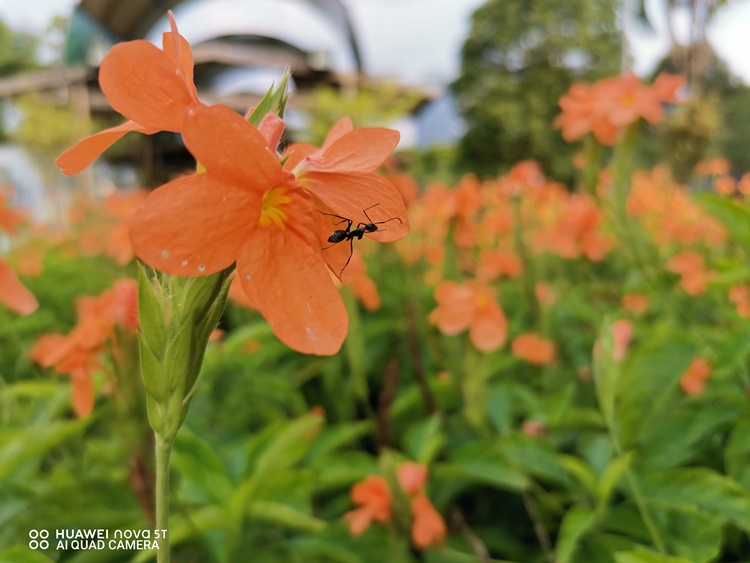 Macro mode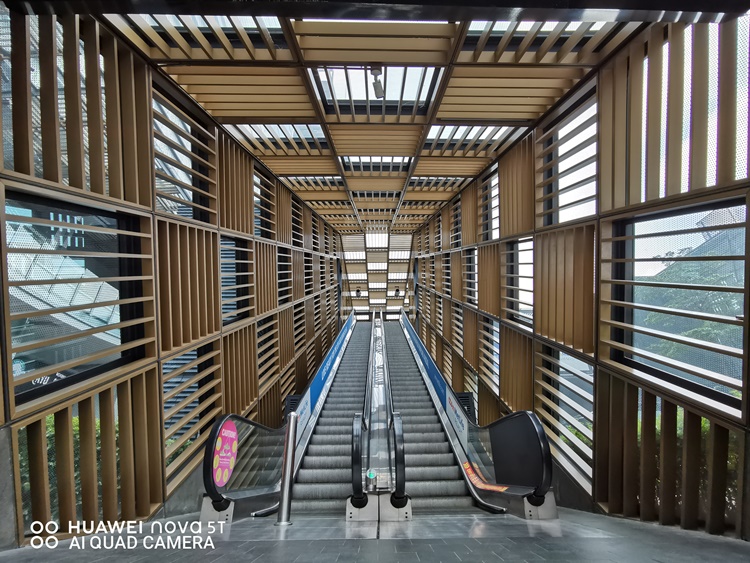 Ultra wide-angle shot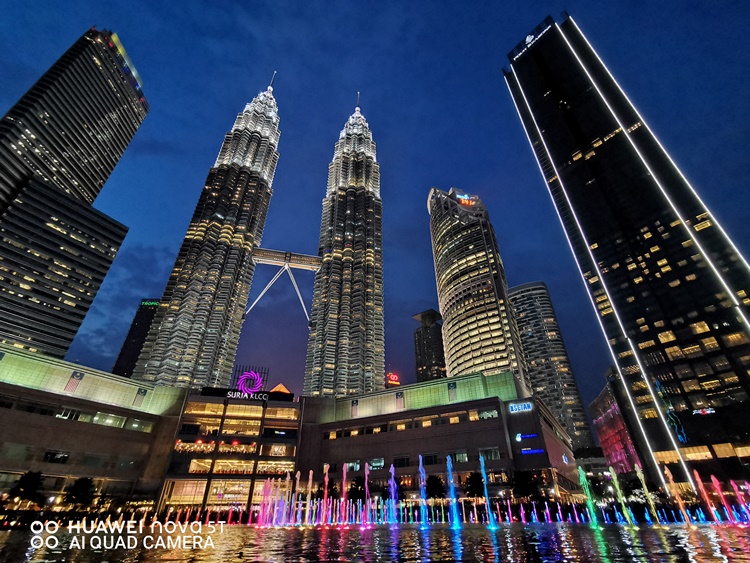 48MP in AIS Super Night Mode
MateBook 13 Series
To make a student's life more convenient, you can simply sync and project your work easily from a Huawei smartphone via the One-Touch feature. With this feature, you can easily transfer all your media files such as up to 500 photos in just a minute on a pre-determined spot beside the trackpad.
To add on, you can also take advantage of the Multi-Device Collaboration feature which can help to increase your productivity via mirroring. You can focus on the big screen and browse the mobile app there from work to leisure, even projecting any mobile game on the laptop screen as well and that is pretty cool.
Watch GT 2
To bring the Smart Life up to another level, there's the Watch GT 2 as well and with this wearable, you won't have to miss another alert or important message again after pairing it with a Huawei phone. Not just that, you can make or answer calls (or play songs) on your wrist without bringing the phone out during exercising.
Of course, you can fully monitor your health and heart rate easily. You can even view a full report on your Huawei smartphone to better manage your healthy lifestyle.
Freebuds 3
Some students prefer to study or do their work in a library or room alone, so to drown out the world, this is where the Freebuds 3 comes in. It features a unique intelligent noise reduction feature to let you get immersed in the songs and have a better calling experience. The simple and comfortable design is good for long hours as well.
Thanks to a new generation of Bluetooth channel selection algorithm connectivity, the earbuds can identify bands that are subject to WiFi interference as well as adapting to noise cancellation, allowing you to have a smooth audio experience.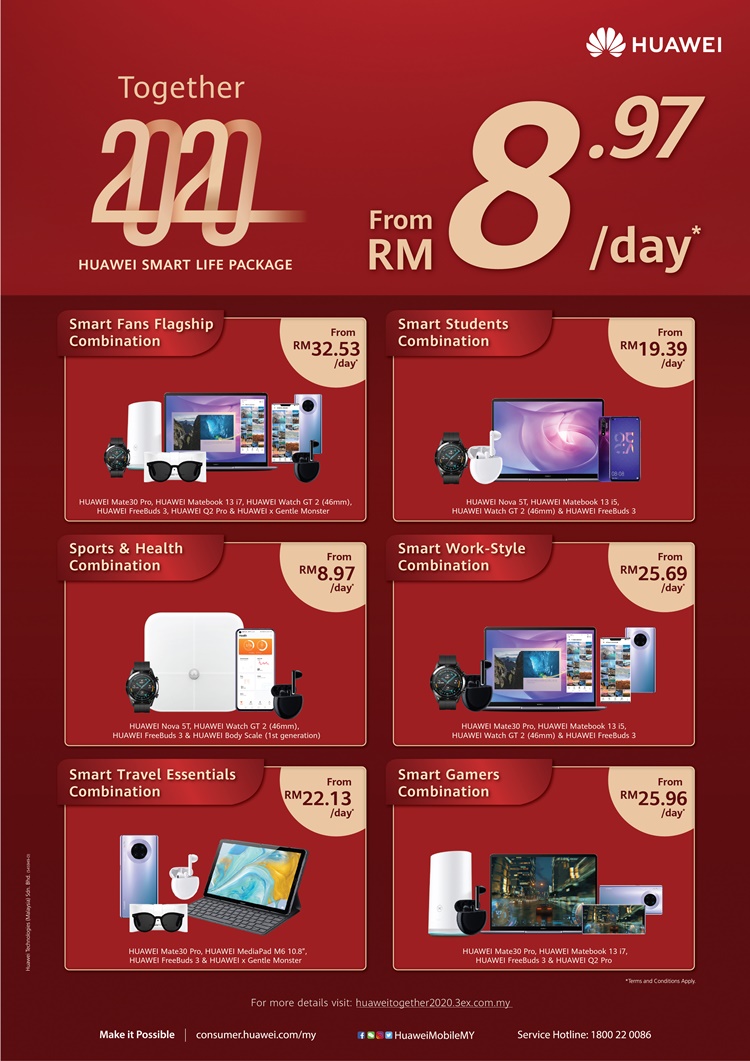 How does the Huawei Smart Student Combination package sound? Aside from that, there are other Huawei Smart Life package deals which can be purchased separately and each has a different instalment plan + 0% interest made easy for Malaysians to own any Huawei products. All is made possible with the new Mate 30 Series to compliment your school lifestyle!
To know more about Huawei's seamless ecosystem connectivity, you can visit the page here to check them out. Stay tuned for more Huawei promotions at TechNave.com.