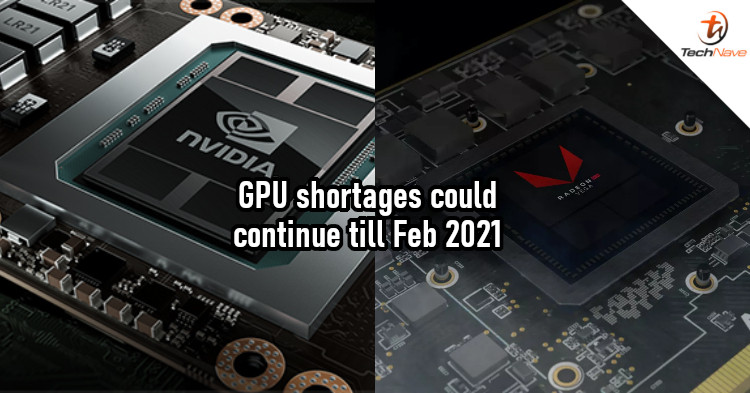 About two weeks ago, sources claim that prices for AMD's Radeon RX 6800 GPUs will return to retail levels in 4-8 weeks. But is that really accurate? The inflated prices for the new AMD and Nvidia GPUs are due to shortages of stock, and this situation is unlikely to change anytime soon.
According to Cowcotland (via TechRadar), both manufacturers are currently limited due to low supply for GDDR6 memory. It's speculated that the shortage will continue well into the first quarter of the year around February 2021. Besides the shortages on key components, it's said that GPU shipments could be delayed even more as countries around the globe prioritise on the distribution of COVID-19 vaccines.
The CFO for Nvidia, Colette Kress, has recently addressed this issue and confirmed that the supply shortage was more serious than predicted. She also mentioned that demand could exceed supply in Q4 2021, so you should definitely wait for a few months for prices to stabilise. As for AMD, there haven't been any official announcements on when supplies would become available.
Both AMD and Nvidia are expected to launch mainstream GPUs at the upcoming CES 2021, so they really need to solve the shortage issues soon. With that said, are you looking to get any of the two companies new GPUs? Let us know in the comments and stay tuned to TechNave for more news like this.