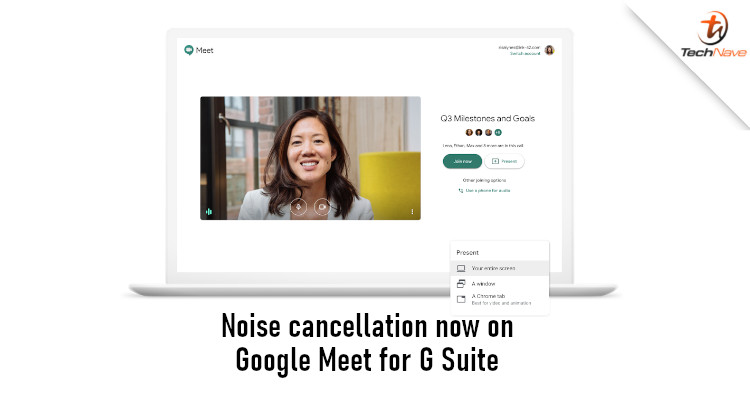 Back in June, Google announced that it would be bringing a noise cancellation to Google Meet. The feature has been on the web version for some time, but it was only yesterday Google announced that the update is now going to be available on Android and iOS.
Google confirmed it'll be a feature that's exclusive for G Suite users. To be exact, only users who have access to G Suite Enterprise or G Suite Enterprise for Education will get the feature. Google rolled this out first for the web in June. Previously, it was shown how the noise cancellation feature can quite effectively quiet down background noises. It does seem to add a lot of compression to the user's voice, however, so that's something to take note of.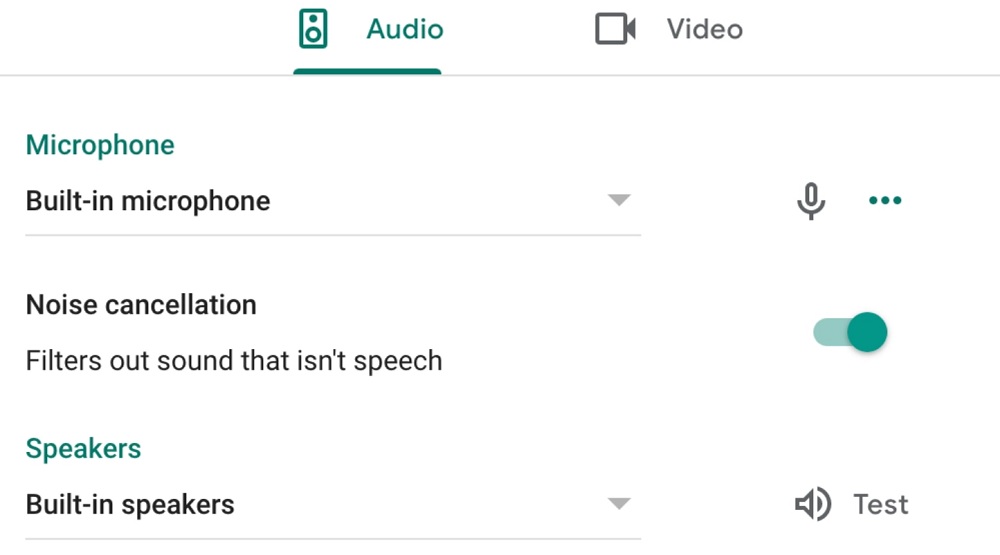 The noise cancellation feature is already available on the web version
The feature is disabled by default, so you'll have to enable it through the call's settings. Whether it's before or during a call, you'll need to go to the "Settings", then select the "Noise cancellation" option to enable it. There should be an indicator on the top right corner of your screen to show that it is enabled.
With that said, have any of you manage to get the update on your phone? Let us know what you think of it so far in the comments below and stay tuned to TechNave.com for more news like this.