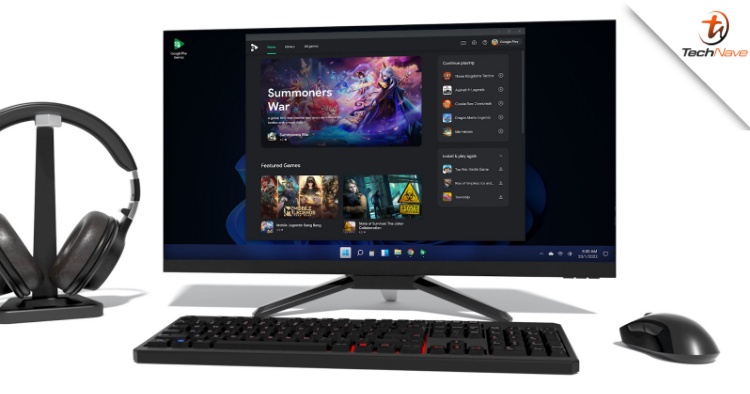 Earlier this year, we reported on how Google launched the Google Play Games for PC which as the name would suggest, allows users to play Android mobile games on Windows PC. Fast forward some 8 months later, the platform is still in beta but with some improvements, including being available in more regions as well as requiring a lot less demanding PC specs to run.
As reported by Android Police, Google officially adds Thailand and Australia to the beta programme. Previously, only Hong Kong, South Korea and Taiwan got the chance to use Google Play Games for PC.
Besides that, Google is also reducing the PC specs needed to run the platform, whereby integrated GPUs are also supported by Google Play Games for PC now. Previously, users need to have a 'gaming-class' GPU, 8GB RAM and 20GB of fast SSD storage as a minimum requirement to run the platform.
Now, you'd only need Windows 10 or higher, a 4-core CPU with integrated graphics and 10GB of SSD space to run Google Play Games for PC. That pretty much makes it more accessible for many PC users out there and let's hope that Google will make it available in all regions including Malaysia soon.
So, what do you guys think of the Google Play Games for PC beta? Share your thoughts with us in the comments below and stay tuned to TechNaev for more trending tech news.