Google Stadia isn't allowed on iOS, Apple said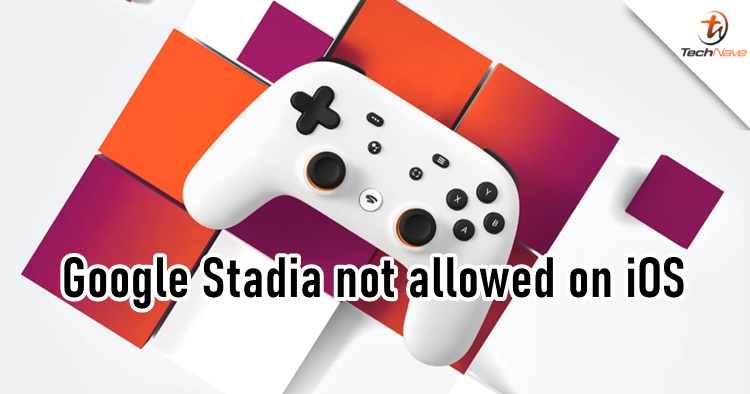 By now, you probably have heard of Google Stadia but if you haven't, it's a new way for gamers to play video games via streaming from the cloud. At the moment, Google Stadia is working on most Android devices particularly the OnePlus 8 series but if you're thinking of waiting for it on your iPhone or iPad, that's not going to happen ever.
By the way, this statement came from Apple themselves and the company confirmed that services such as Google Stadia would probably never happen on iOS. During the interview with Business Insider, the reason given by Apple is that it simply violates their App Store policy, as Stadia, alongside with xCloud and GeForce Now are working in a group but not individually. Below is the full statement that was given by Apple:
"The App Store was created to be a safe and trusted place for customers to discover and download apps, and a great business opportunity for all developers. Before they go on our store, all apps are reviewed against the same set of guidelines that are intended to protect customers and provide a fair and level playing field to developers.

Our customers enjoy great apps and games from millions of developers, and gaming services can absolutely launch on the App Store as long as they follow the same set of guidelines applicable to all developers, including submitting games individually for review, and appearing in charts and search. In addition to the App Store, developers can choose to reach all iPhone and iPad users over the web through Safari and other browsers on the App Store."
Apart from that, section 4.2.7 from the App Store policy also mentioned that "host device and client must be connected on a local and LAN-based network". So for Google Stadia which is a cloud-streaming service, this is why Apple doesn't allow it and to further back that up, the App Store policy also mentioned that the developer's app must not be a "thin client for cloud-based app".
With that App Store policy in place, Google Stadia would never be welcomed to the iOS ecosystem. But then again, it doesn't really matter much if Google Stadia is not available yet in the Malaysian market and we also have to take into account of our rather average internet speed to support cloud-streaming gaming. Stay tuned for more trending tech news at TechNave.com.