Google Stadia now available on Android devices from Samsung, ASUS, and Razer smartphones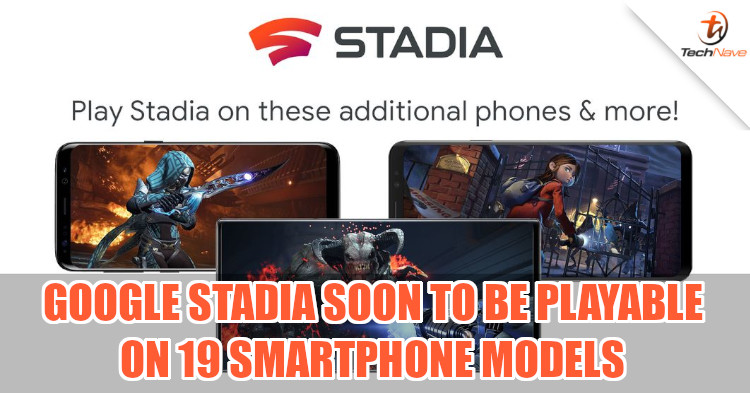 Interested in Google Stadia but don't have a Pixel smartphone? That's no longer an issue as Google has begun to roll out the service to other third-party Android devices. Starting 20 February 2020, Stadia will work on selected Samsung, ASUS, and Razer smartphones.
As a reminder, Google Stadia is a game streaming service that first launched in November last year. Through this service, you can essentially stream games in its games library to TVs, laptops or desktop computers. All you need is a WiFi connection and a compatible controller, but you will need the Stadia Controller and a Google Chromecast Ultra if you want to stream it to a TV.
It's also possible to stream to a smartphone, except it was previously limited to Google Pixel devices only. But Google is now making Stadia playable on 19 other Android smartphones, greatly increasing the device coverage for the service. This move suggests that Google will continue to make Stadia playable on more devices in the future. For now, here's a list of newly Stadia supported phones:
Samsung Galaxy S8
Samsung Galaxy S8 Plus
Samsung Galaxy S8 Active
Samsung Galaxy Note 8
Samsung Galaxy S9
Samsung Galaxy S9 Plus
Samsung Galaxy Note 9
Samsung Galaxy S10
Samsung Galaxy S10e
Samsung Galaxy S10 Plus
Samsung Galaxy Note 10
Samsung Galaxy Note 10 Plus
Samsung Galaxy S20
Samsung Galaxy S20 Plus
Samsung Galaxy S20 Ultra
Razer Phone
Razer Phone 2
ASUS ROG Phone
ASUS ROG Phone II
Google isn't seeing too much success with Stadia so far because of lag and pricing. Those who've managed to test the service have reported frustrating levels of lag and aren't too hot on the pricing model. This is because you also have to purchase games before being able to play them via Stadia, on top of the monthly subscription of USD 9.99 (~RM42).
Google Stadia has a long way to go before it's commercially viable. Most importantly, the issue with lag needs to be addressed first. With that said, would you buy into Stadia if lag is no longer an issue or would you prefer to stick to a PC or console? Let us know on our Facebook page and stay tuned to TechNave.com for more news.