Google's new Google Assistant is x10 faster than before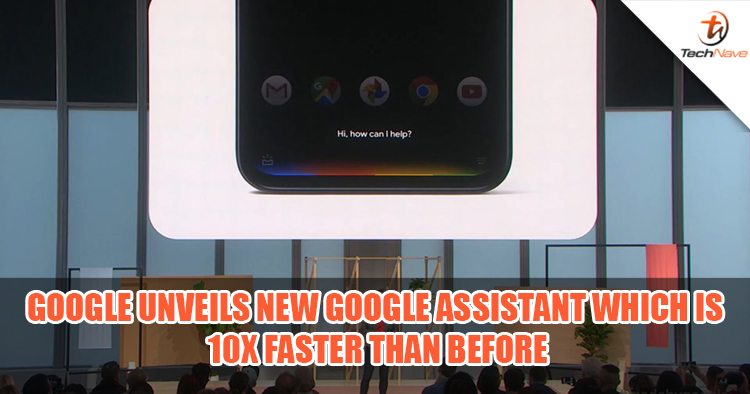 During the Google Pixel 4 launch, Google also unveiled their "new Google Assistant". The brand new assistant still comes with the abilities of its predecessor with some revamps and redesigns.
The assistant was shown off on the Pixel 4 and Pixel 4 XL. It is able to easily multitask just by having the user speak to it. In the same line, without saying "Hey Google" multiple times, the user can ask the assistant to pull up concert dates, share a message and transcribe a note. The seamless transition from different commands was not something the previous assistant could do.
If you're concerned about privacy, users can now as Google Assistant to delete all the conversations and data on the feature. Users can also ask the assistant to clear out data after a certain amount of time. During the previous demo of the assistant during I/O 2019, it is claimed that the assistant can cram 100GB worth of AI algorithms into just 500MB which allows it to process information offline with a 10x faster performance.
As of right now, the new assistant only speaks English and is only available in the US on the Pixel 4 devices. However, the feature will eventually be moving over to the other Pixel devices and eventually other Android phones. So far, there has been no Malaysia release date for the feature. Are you excited? Keep up with the latest Google news on TechNave.com!
Google Pixel 4 Specs & Price >