Here are 6 reasons why you should buy the Samsung Galaxy S20 series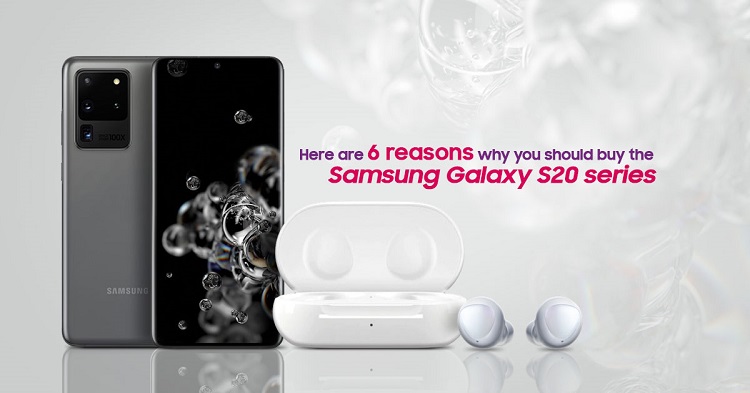 The Samsung Galaxy S20 series is officially available in Malaysia and pre-orders for Samsung's latest flagship series is already underway. If you have decided on taking your time and holding out on jumping in on the pre-order sales, you can still purchase this later when it officially starts selling in stores in Malaysia.
While you wait for the Galaxy S20 series to be available in stores, we've decided to take this time to tell you more about the new smartphones. For those who are interested, here are 6 reasons why you should buy the Samsung Galaxy S20 series now.
#1 High-performance camera setups
One of the biggest focuses of the Samsung Galaxy S20 series this time is the combination of powerful camera lenses. The Samsung Galaxy S20 and S20+ both have a camera setup consisting of a 12MP F2.2 ultra-wide-angle lens, 12MP F1.8 main camera, and 64MP F2.0 telephoto lens. The S20+ also has an additional depth sensor to set it apart. As for the Galaxy S20 Ultra, it's a top range flagship phone with a combination of 12MP F2.2 ultra-wide-angle lens, 108MP F1.8 main camera, 48MP F3.5 telephoto lens, and a depth vision camera.
These combinations of lenses allow the Samsung Galaxy S20 series to take photos with clearer details and greater quality. In addition, the flagship processor (Exynos 990) is used to process the photos. Don't worry about it not keeping up, as it is capable of producing excellent photos in an instant.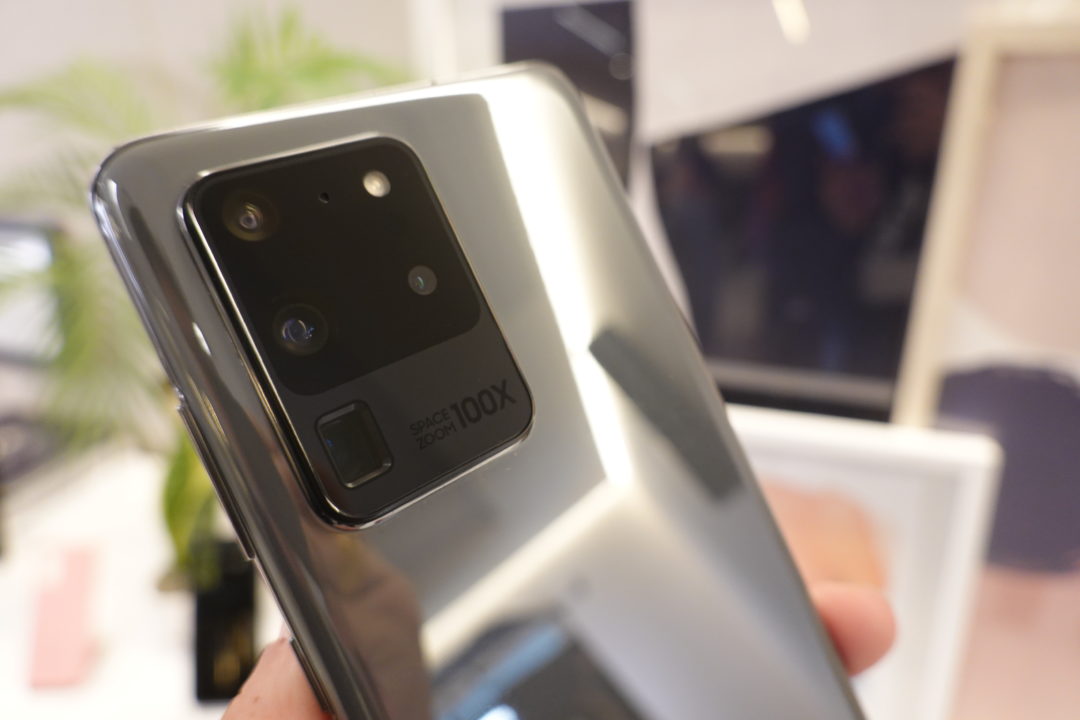 #2 Space Zoom to deliver up to 100x zoom
Equipped with 108MP, the Galaxy S20 Ultra camera system allows it to achieve an unbelievable 100 times zoom, beating the previous record of smartphone cameras with a maximum of 60 times zoom. Below we have an example of the device's 100x space zoom in action!
Using the high resolution lens, you can also zoom directly in on an area of your photos when shooting and take a Quick Crop. Not only will you get the shot you want, but it will also ensure no loss in image detail! Even the Galaxy S20 and S20+ both have a respectable 30x hybrid zoom thanks to the 64MP lens.
#3 A rich combination of video features
Besides plain video recording, the Galaxy S20 series also has powerful features that help your capture sessions. For example, the Super Steady anti-rolling function keeps your videos from severe blurring. Samsung has also added 8K video recording to the Galaxy S20 series, allowing you to shoot ultra-high-definition videos!
Something else that's really cool is the new Single Take camera feature. Single Take allows you to capture a scene and generate a series of photos and footages you can edit instantly. You can easily add popular filters like Boomerang, then quickly share the photo or video to a social media platform.
#4 5G wireless high-speed network
Of the three Galaxy S20 smartphones available in Malaysia, only the Samsung Galaxy S20 Ultra series supports 5G wireless network connection. But even though Malaysia doesn't have 5G coverage yet, our government is actively pushing for the implementation of 5G. Local telco companies have also conducted multiple 5G connection tests in recent months, so it is believed that Malaysia will see 5G connectivity sooner rather than later.
In other words, if you choose to buy the Galaxy S20 Ultra now, you won't need to worry about having to make another purchase for a new 5G phone in the future. Once 5G mobile networks become officially available in Malaysia, you'll be one of the first to enjoy lightning-fast internet speeds.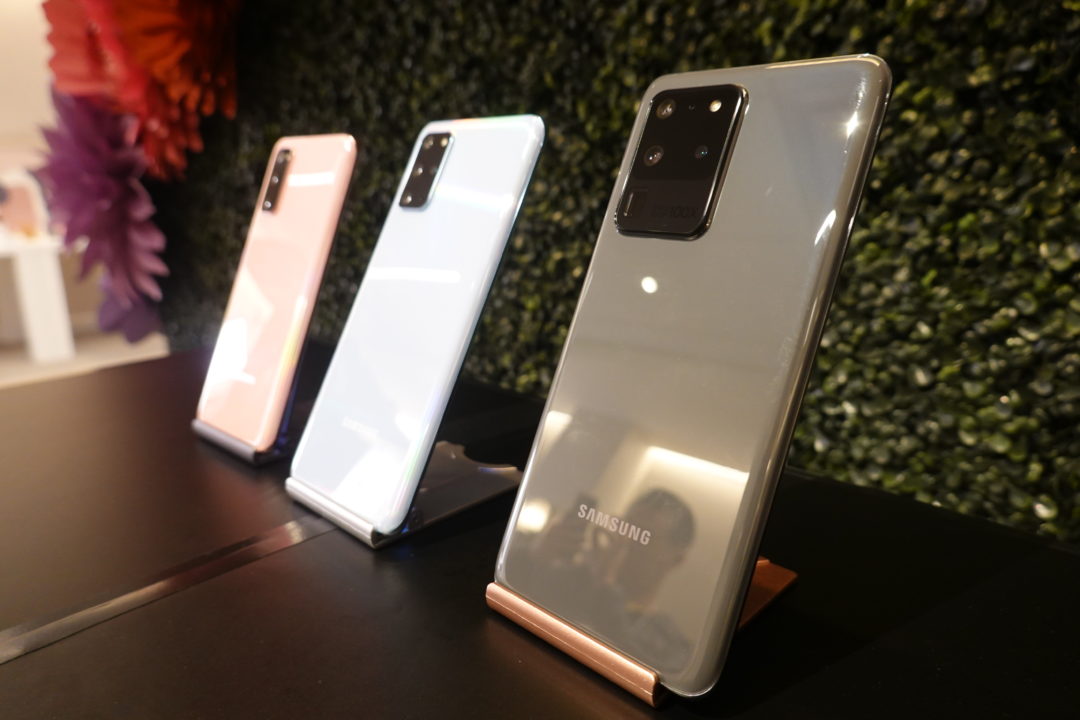 #5 Large batteries across the board
All three models in the Galaxy S20 series come with batteries with capacities of at least 4000mAh. The S20 comes with a 4000mAh battery, the S20+ is 4500mAh, and the S20 Ultra comes with a very large 5000mAh battery. This is the first time that Samsung has used batteries with capacities of more than 4000mAh in the Galaxy S flagship mobile phone series.
In addition, the Galaxy S20 and S20+ both support 25W fast-charging, while the Samsung Galaxy S20 Ultra supports fast-charge of up to 45W. This combination of large battery and fast-charging provides the Galaxy S20 series smartphones with incredible battery endurance.
#6 Amazing visual experience with Infinity-O Dynamic AMOLED 2X display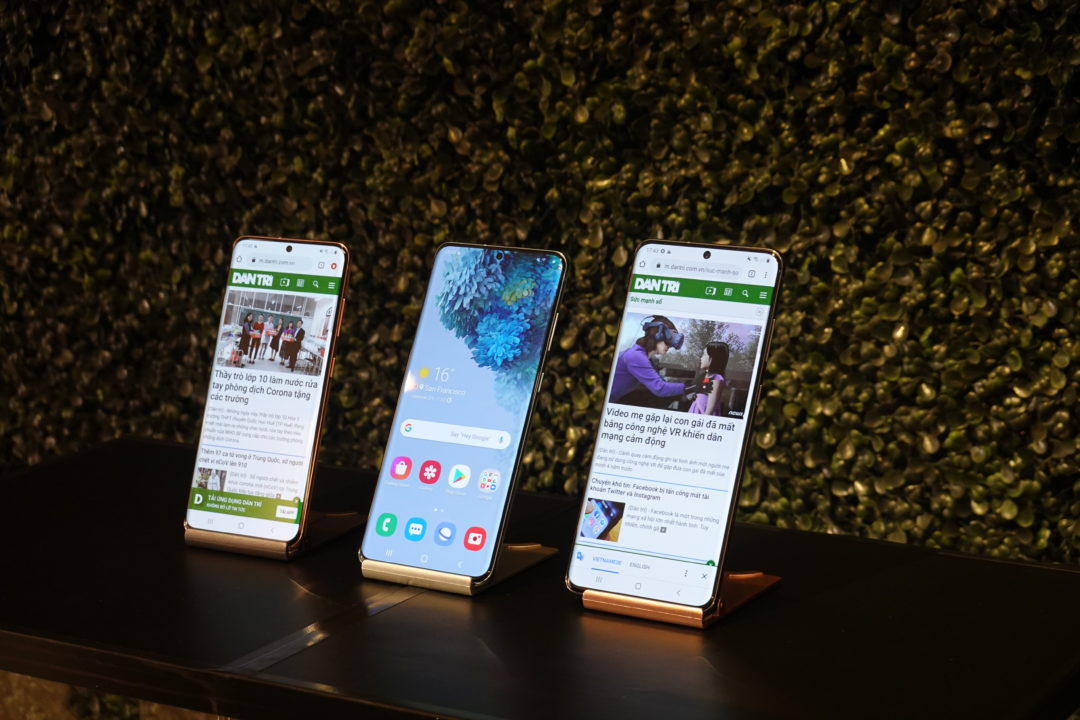 The next key point is the Infinity-O Dynamic AMOLED 2X display shared by all three devices. Aside from the very small punch-hole for the front camera, all three models come with displays that have an incredible screen-to-body ratio. They're able to output visuals at a resolution of 1440 x 3200, with vibrant colours and fantastic detail.
In addition, the Galaxy S20 series displays come with refresh rates of up to 120Hz. Not only do they look smoother visually, but with the 120Hz touch response, your mobile games will feel so much more responsive.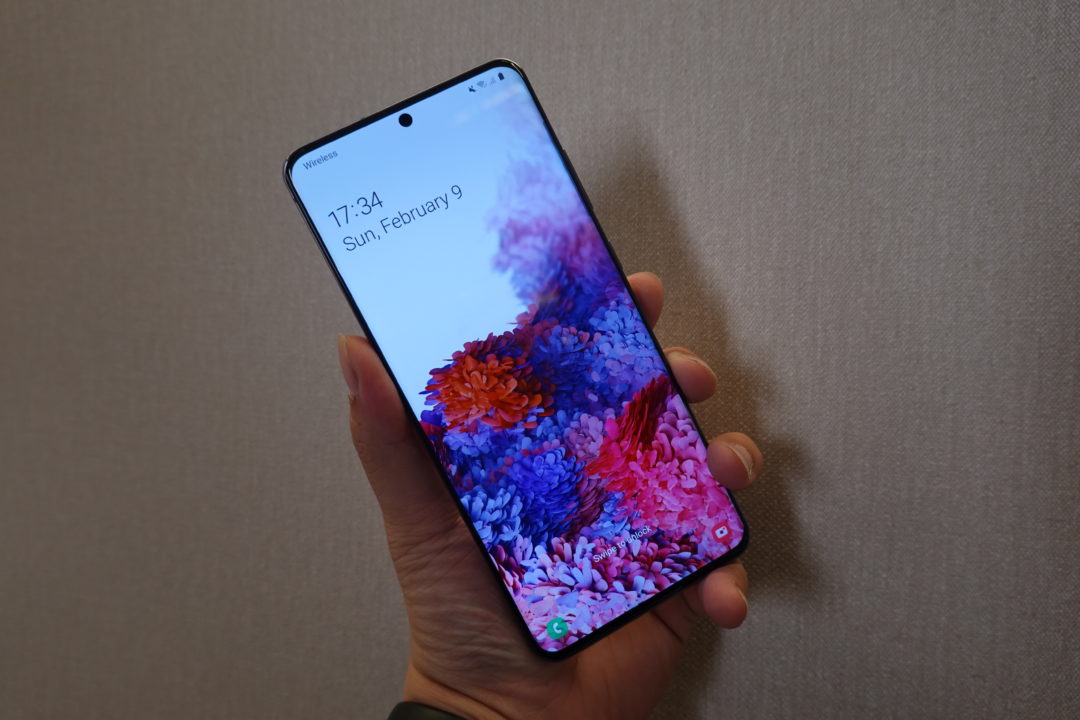 And there you have it, 6 reasons to buy the Samsung Galaxy S20 series! This year, Samsung decided to take its flagship series to the next level, adding more features not found in the previous one. If you like keeping up with the latest technology, then you should definitely check out Samsung's latest flagship smartphones.
Those who are interested in the Galaxy S20 series can still go to Samsung's official website to pre-order now. Also, details on tech specs and configurations of the three new smartphones can be found in our previous article on the official announcement. For more news like this, stay tuned to TechNave.com.
Samsung Galaxy S20 Specs & Price >