Here's an unboxing video of the iPhone 12 Pro Max Clone featuring a quad rear camera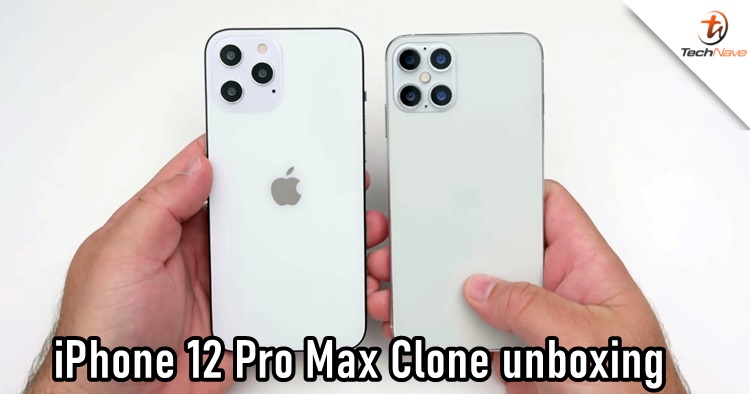 While waiting for Apple to announce the second Apple Event this month, a YouTuber called zollotech just did an unboxing video of an iPhone 12 Pro Max clone. Obviously, this shouldn't be the final product but it is one of the prototypes that the company was working on. Let's see how this iPhone clone tally with the rumours that we have read.
So to no one's surprise, the iPhone Clone looks similar to the current iPhone 11 Pro Max as well as another iPhone 12 Pro Max prototype. On the iPhone Clone, it sports a quad rear camera setup instead of three and the sides are non-curved just as the rumours say. The ports and buttons remain the same, and it's also notable that the bezels are rather thick compared to the current iPhone.
Upon booting up the iPhone Clone, the software was running on iOS 14 in Mandarin as it was manufactured in China, but the host switched to English to continue the video. From there, he went to visit several apps such as the camera with a new zooming UI, the photo app, App Store, iMessage and others. After that, he went back talking about the design saying how comfortable it is to hold thanks to the side design that the iPhone 5 has, which he also took out to compare.
So what do you think of the iPhone Clone? As aforementioned, this is probably one of the prototypes that Apple was working on and the quad rear camera was one of the earliest proposals that we can remember. Anyway, let us know what you think in the comments below and stay tuned for more trending tech news at TechNave.com.
Apple iPhone 12 Pro Max Specs & Price >