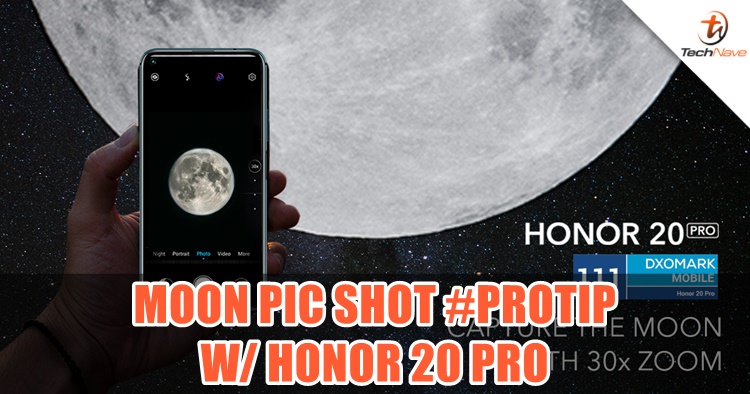 In conjunction with all the delicious mooncakes that have been going around in the office, HONOR Malaysia would like to wish you Happy Mid-Autumn Festival! They would also like you to know that now it's the perfect time to take the shot of the moon with the HONOR 20 Pro too.
Thanks to the haze from our neighbouring country, the moon now has the red shade for a short period of time during the evening and it's not something you see often. If you happen to have the HONOR 20 Pro (or your friend's), you can take advantage of the phone's 30x zoom to capture the best and clearest view of the moon.
To do that, you can simply just go into the camera mode, zoom in to the moon at the maximum (30x) and focus on the moon. Make sure your camera AI is turned on and for convenience, you should put your phone on a tripod stand so that it's stable.
The HONOR 20 Pro has a score of 111 on DxoMark and from our experience, we are quite satisfied with the smartphone's camera performance. If you want to learn more, you can visit our review here to see what we have to say about the flagship.
We wish you Happy Mid-Autumn Festival, be sure to share your best photos with us on our Facebook page!