Here's the result of the iPad mini battery test after a day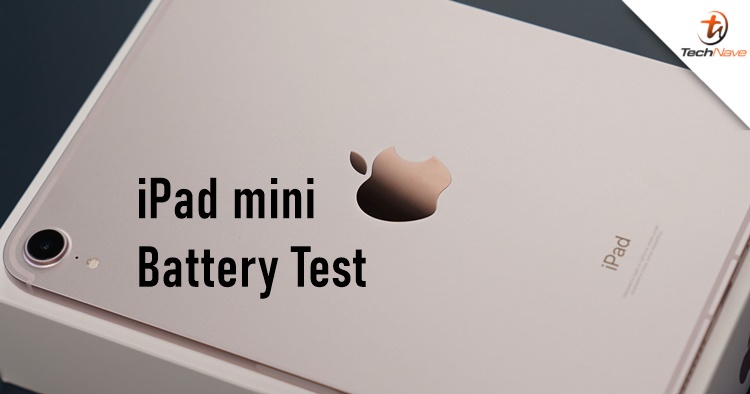 This season, the Apple iPad mini made a surprise return, and it's packing some impressive features. For those unaware, the tablet uses the latest A15 Bionic chipset. It's a real force to be reckoned with in a tablet of its size. However, is it durable enough to handle such flagship specs? Here's a battery test that we did on the iPad mini.
iPad mini 6 battery configuration
Before we get started, note that Apple usually doesn't disclose any information regarding battery capacity on its product page. But since we have one here in our office, we found out that this mini-tablet features a 5124mAh battery pack with 20W fast charge technology. This spec aligns with the info received from several media.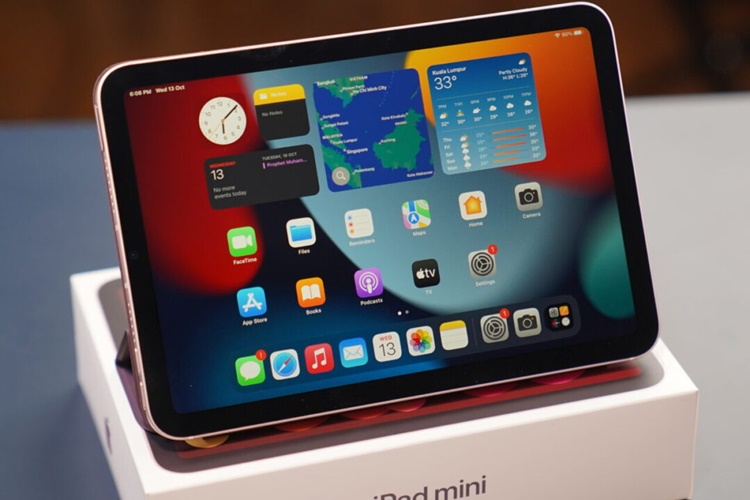 The Retina display measures 8.3-inches
According to our writer from the Chinese team, the iPad mini 6's battery was tested through a video marathon. Specifically, he used the tablet to watch the recent DotA 2 The Internationals. Keep in mind that not only is this a video playback, but it's also on live-stream that uses the Wi-Fi connection for long hours. Without further ado, let's see how the iPad mini performed.
Battery test round 1
For your info, a day in The Internationals can last up to 11 hours (or more, depending on each game). Our writer set the volume settings to 50%, and there was no pausing nor fast-forwarding (so he kind of just left it there while working, lol). At the end of the live stream, the iPad mini still had some juices left - 35%.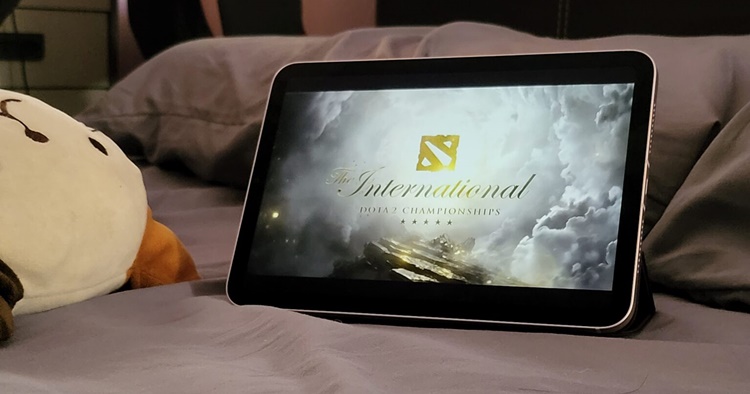 Let the games begin! :D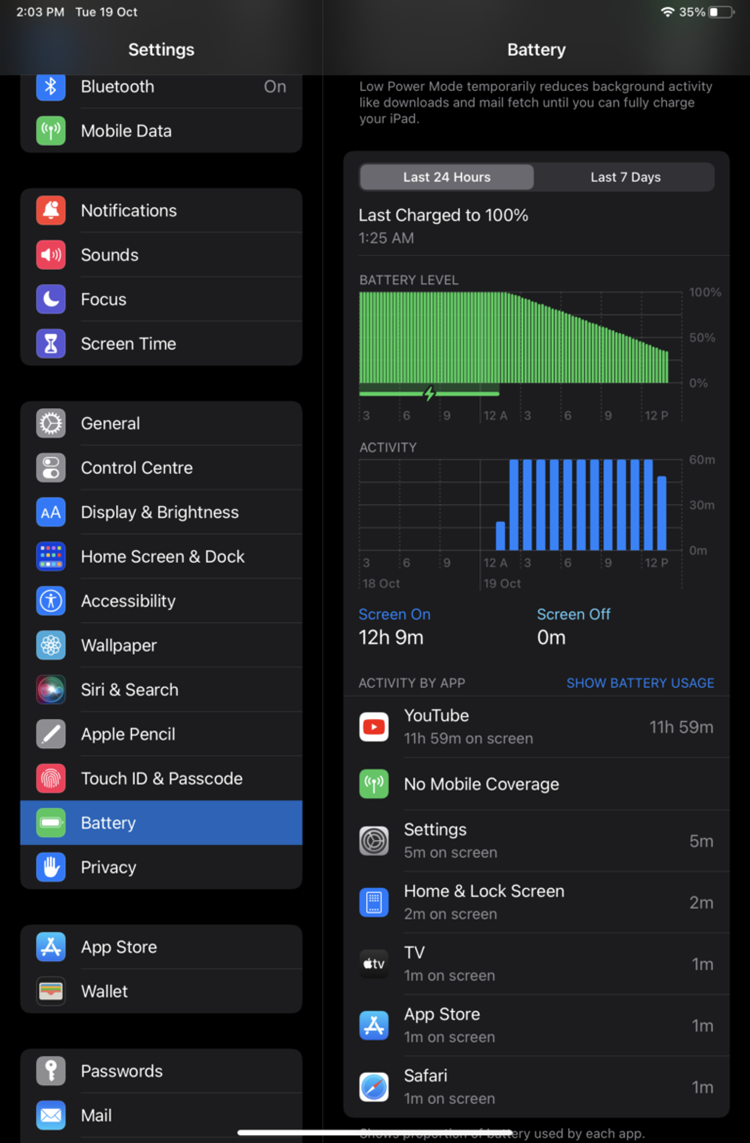 After 11 hours of video playback
Battery test round 2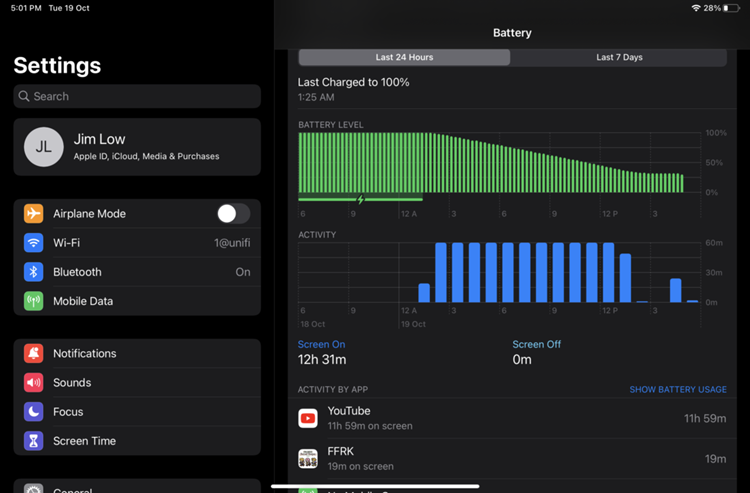 After 20 minutes of gaming, the iPad mini still has 28% of battery
Of course, we didn't just stop there and call it day. After 11 hours of video playback, our writer tried some gaming. A short break was taken before a 20-minute gaming session, and the iPad mini battery only drained 6%. Should it go for an hour, it would have consumed around 20% of battery life. Now that we have that info, we estimated that the iPad mini could last a few hours if you went on a gaming marathon.
Testing out gaming performance on the iPad mini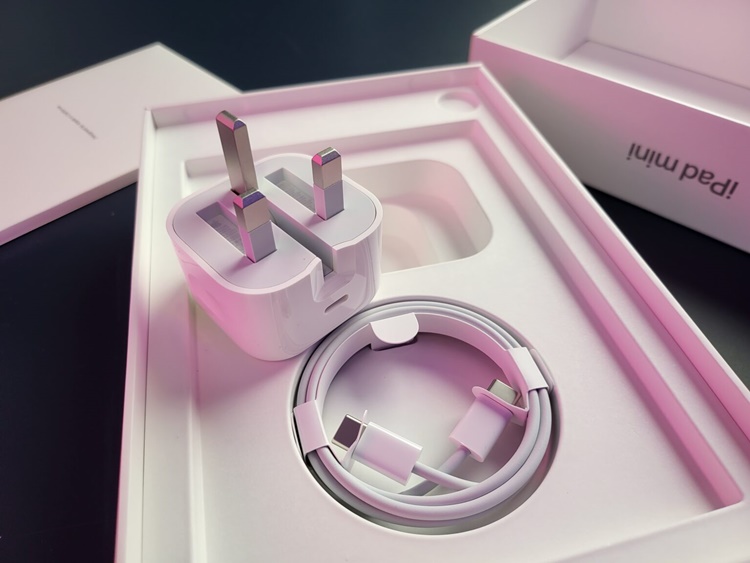 The 20W charging brick comes inside the box, nice
Despite a small body, the iPad mini can last the whole day, whether it's work, gaming, watching Netflix, and more. Even if the battery is depleted, you only need 30 to 40 minutes to fully recharge it. So iPad mini users, you don't need to worry about its battery performance at all.
The iPad mini 6 is currently available for sale in Malaysia, so if you haven't got them yet, below is the list of prices according to the variant:
64GB Wi-Fi – RM2299

64GB Wi-Fi + LTE – RM2949

256GB Wi-Fi + LTE – RM2949

256GB Wi-Fi + LTE – RM3599
To learn more about the iPad mini, you may visit Apple Malaysia's official website here. Stay tuned for more tech gadget reviews at TechNave.com.
Apple iPad mini 2 WiFi + Cellular Specs & Price >