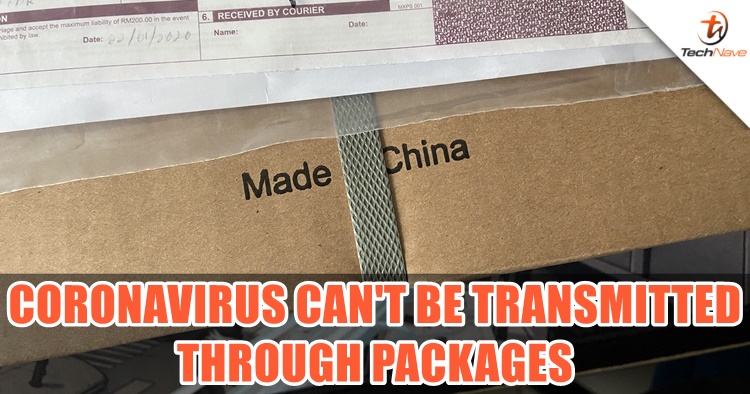 The coronavirus is the latest viral news around the world right now, so much so that it has gotten people everywhere being paranoid wearing face masks at airports even if there are no suspected reports, to begin with. That said, this issue has also made Malaysians worried about whether if it's possible to get the coronavirus through a package from China. Well, short answer - no.
According to Shopee Malaysia's Twitter post and various sources, a virus' lifespan is rather short if it's on a non-living object. Since it takes at least 24 hours to reach Malaysia, there is actually a low risk of transmitting the disease. However, Shopee Malaysia aren't going to overlook this as they assure their customers that they will disinfect the packages daily at the transit warehouse, as well as checking their employees' body temperature and making them wear masks before entering the warehouse.
Dear all, thank you for your interest in Shopee. All parcels from China would be uniformly disinfected by the airlines & delivered to your hands after customs inspection & quarantine. There is no potential danger. Please rest assured that the goods will be safe. pic.twitter.com/vPL2P95gfe

— Shopee(MY) (@ShopeeMY) January 29, 2020
To back up the claim furthermore, health officials from the U.S. also said that there isn't enough proof that the coronavirus can be transmitted through delivery. In fact, Dr. Nancy Messonnier, director of the Center for Disease Control's Center for Immunization and Respiratory Diseases, mentioned that "there is likely very very low risk" for it to happen due to ambient temperatures.
Those are assuring words, but do keep in mind that there is still no evidence to support what they said as the coronavirus is still very new so we aren't sure of its longevity. Also, please do not spread fake news over WhatsApp with those chain messages about being infected through delivery.
Stay tuned for more local tech news at TechNave.com.