Hisense A5C and A5Pro series are launched today with the world's first colour e-ink screen smartphones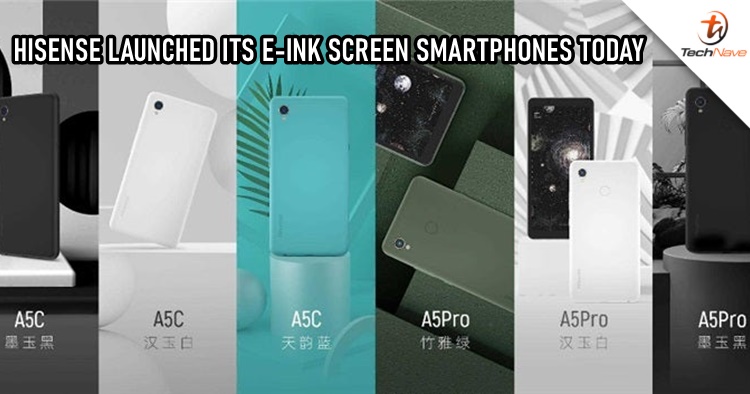 Do you still remember the colour e-ink screen smartphone from Hisense that was showcased at CES 2020 last time? Today, the smartphone was finally launched at the 2020 China Digital Reading Cloud Conference in conjunction with World Book Day. The e-ink screen smartphones debuted at the conference with two series which are the A5C and A5Pro, let's find out the differences between them!
Before we go to the tech specs, let's first dive into the official features of these smartphones! If you're looking for the ones which come with a colour e-ink screen, the A5C and A5Pro CC from the A5Pro series are the models that come with the technology. The other model which is A5Pro Classic from A5Pro will still use a black and white screen like other book readers. For the A5C and A5Pro CC, they have been added a layer of color filters on the devices which makes them able to display 4,096 different colours.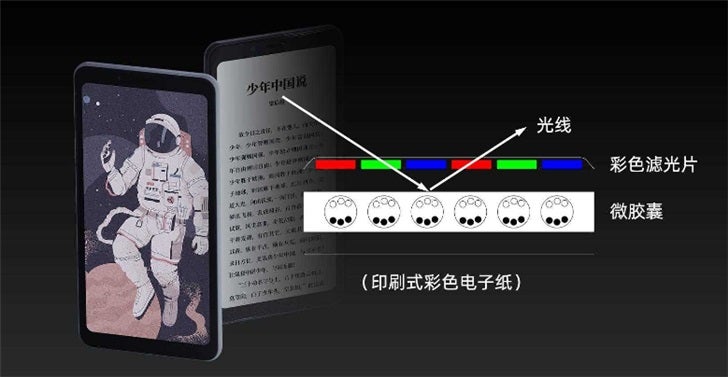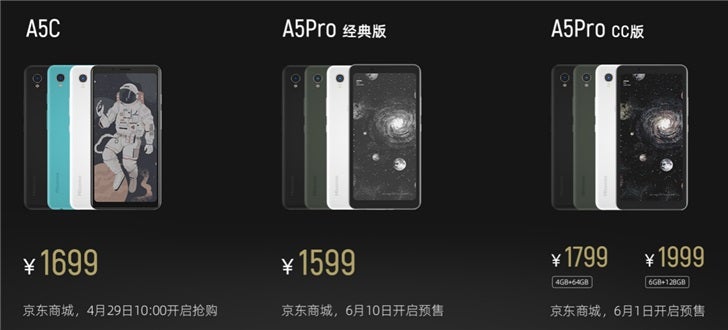 Other than that, all of the models retain a minimalist desktop design, volume keys to turn pages and a high-fidelity HIFI chip. There's also a new 'Do Not Disturb Mode' being added to enhance the reading experience among users. During the reading process, the system notifications and social messages will be displayed in the form of floating windows as well just like regular smartphones.
In terms of the tech specs, the A5Pro Classic and A5Pro CC both house a UNISOC T610 processor with fast refresh time at only 136ms. The devices also come with dual SIM card + T card slots, independent speaker, a 13MP rear camera, a 5MP selfie camera, and a fingerprint recognition module. Other than that, they will be running on Android 10 as well with NFC and 4G support. A 4000mAh battery will be used by both devices with a Type-C charging interface. For the A5C, it has similar tech specs to the models from the A5Pro series but will house a Qualcomm Snapdragon 439 processor instead.
All of the devices mentioned will sport a 5.84-inch screen and will go on sale on different dates in China. The A5C (4/64 GB) is priced at 1,699 Yuan (~RM1,046) and it's going on sale starting from 29th April. For the A5Pro series, the A5 Pro Classic (4/64GB) with the price of 1,599 Yuan (~RM984) will go on presale starting from 10 June. The A5Pro CC with two variants which are 4/64GB and 6/128GB will be priced at 1,799 Yuan (~RM1,107) and 1,999 Yuan (~RM1,230) respectively, with presale starting from 1 June.
Let us know what you think about all the Hisense's e-ink smartphones on our Facebook page. Stay tuned to TechNave.com for more new smartphone launches.