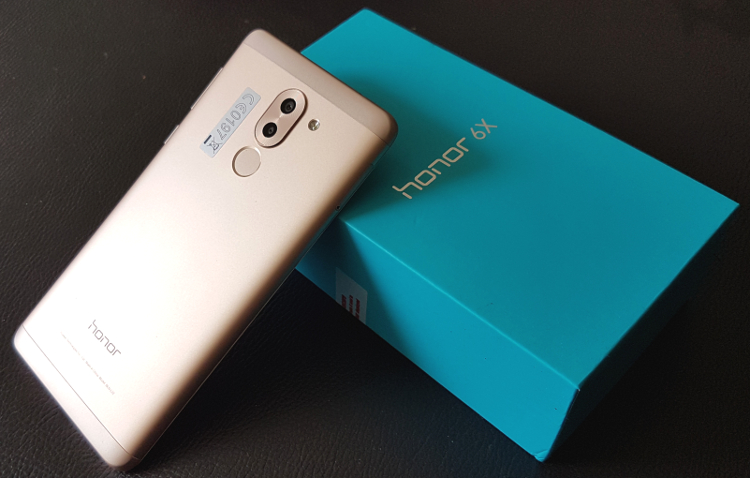 Honor's first dual rear camera for Malaysia, the Honor 6 Plus offered easy wide aperture or Bokeh camera effects at a value busting below RM1k price tag. Now, as metal bodied smartphones with fingerprint sensors become more common, the Honor 6X offers all that and the aforementioned dual rear camera Bokeh mode for around RM1k. Is it worth it? Find out in our full review of the Honor 6X below.
Design - Curvy metal body
The Honor 6X offers a curved metal body with 2.5D glass front which looks fairly premium and feels solid. Build quality is done well with a smooth finish. On the back there is a slightly raised camera hump much like the Huawei Mate 9 featuring the 12MP and 2MP rear cameras with a dual tone LED flash. Below those is the fingerprint sensor.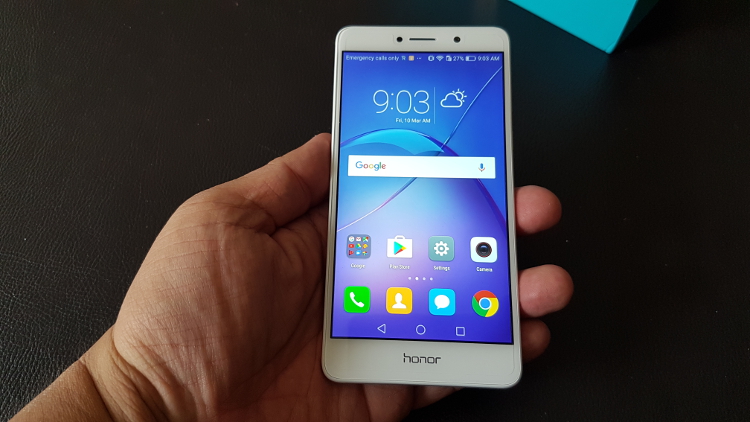 Glass front on the Honor 6X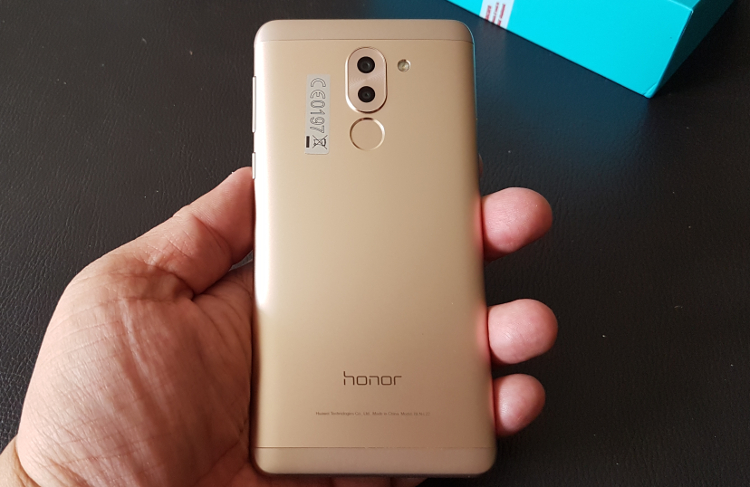 Metal back
At 162g the 6X is quite light despite the 5.5-inch full HD display but while the curved back fits nicely in the palm, the curve is a bit too pronounced at the sides, leaving it rather thin. This isn't an issue if you hold the 6X in portrait mode but I've had it slip and bonk me in the face a couple of times holding it up in landscape mode (but perhaps this is because my fingers are too fat). Apart from that, the overall design is solid and well done if a bit generic.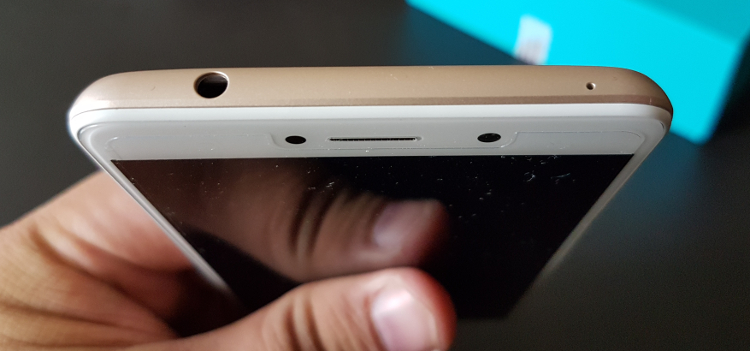 Yep, still got that 3.5mm audio jack

The Honor 6X is quite slim at 8.2mm thin

Going to need a pin tray for that dual SIM tray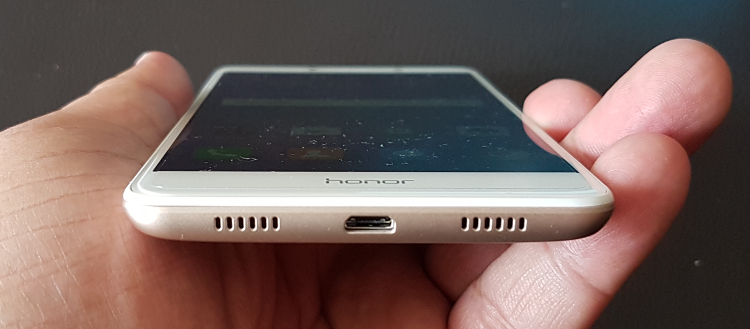 Still micro USB with the Honor 6X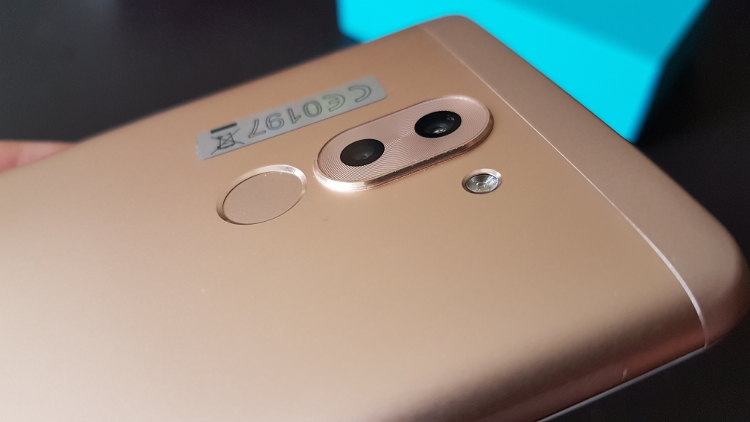 Camera hump is a bit raised on the Honor 6X
Tech specs and features - Mostly midrange all-rounder with some interesting features
Here are the Honor 6X tech specs:
Kirin 655 octa-core 2.1GHz processor




5.5-inch 2.5D Full HD (1080p) display




4GB RAM




64GB storage + up to 128GB microSD




12MP + 2MP dual rear camera + front 8MP selfie camera




150.9 x 76.2 x 8.2mm | 162g




features rear fingerprint sensor, wifi repeater/bridge, dual SIM




802.11 b/g/n Wifi, Bluetooth 4.1, GPS, micro USB port




3340mAh battery (2.5 hours charge time)




Huawei EMUI 4.1 + Android 6.0 (upgradeable to EMUI 5.0 + Android 7.0)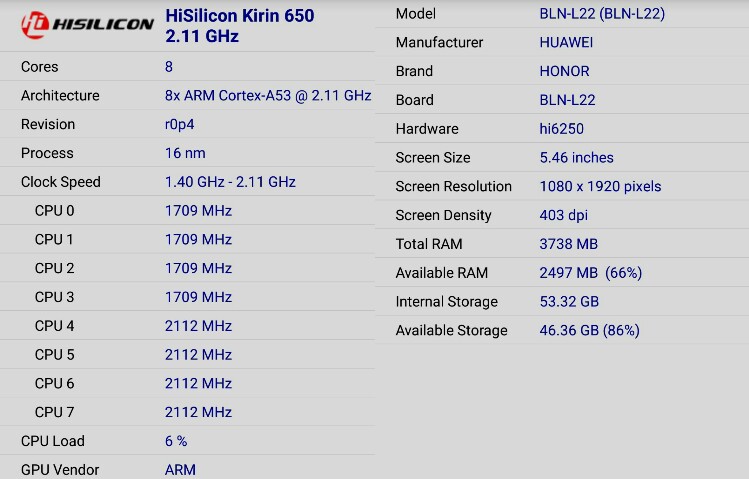 The Honor 6X comes with 4GB RAM, 64GB storage and support for up to 128GB microSD
For the most part, the Honor 6X ticks all the boxes in the midrange with its Kirin 655 processor, rear fingerprint sensor and other tech specs but it does offer some interesting features as well. This includes 4GB of RAM and 64GB of storage which is plenty for an around RM1.2K midranger. The fast rear fingerprint sensor is a good addition while the wifi bridge is an interesting feature if you want to extend your wifi for up to 4 devices that can't get a connection.
Need a wifi bridge?
The Honor 6X also has a gyroscope and testing it out on Google Cardboard showed that it definitely works. This could make it ideal for those wanting to try out VR or Virtual Reality affordably as the 5.5-inch full HD display offers enough detail to get by. It should work with most VR headsets but it would have been nice to try it out on the Honor VR headset but this isn't readily available here in Malaysia.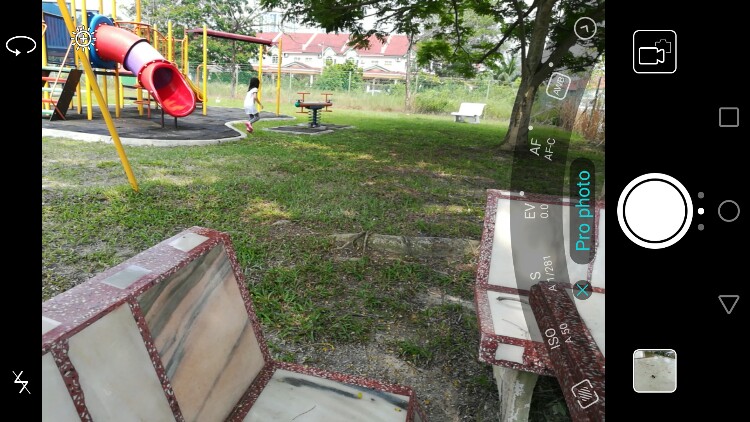 You can go manual with the Pro mode on the Honor 6X
The other higher-end features are the 12MP + 2MP rear cameras as they offer a hardware based wide aperture mode for a more natural blurred background or Bokeh effect. This also includes the ability to select a point of focus after the shot has been taken. Other camera features include light painting, slo mo, a Pro mode for manual shots, good food and more while the front camera offer beautify and panorama.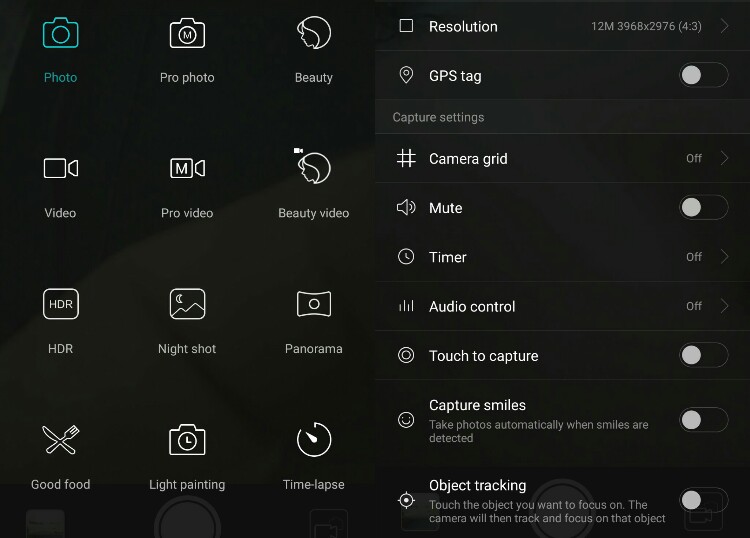 The camera features for the rear cameras on the Honor 6X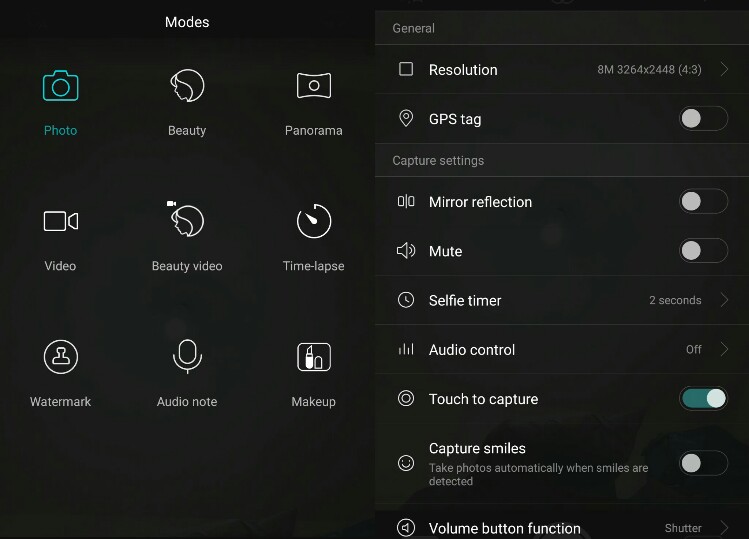 The camera features for the front camera on the Honor 6X
Our Honor 6X review unit was still on EMUI 4.1 and Android 6.0 but the update for EMUI 5.0 and Android 7.0 has already been announced. Current features like the floating dock and others are still there. It should be just a matter of time until the update for the Honor 6X arrives.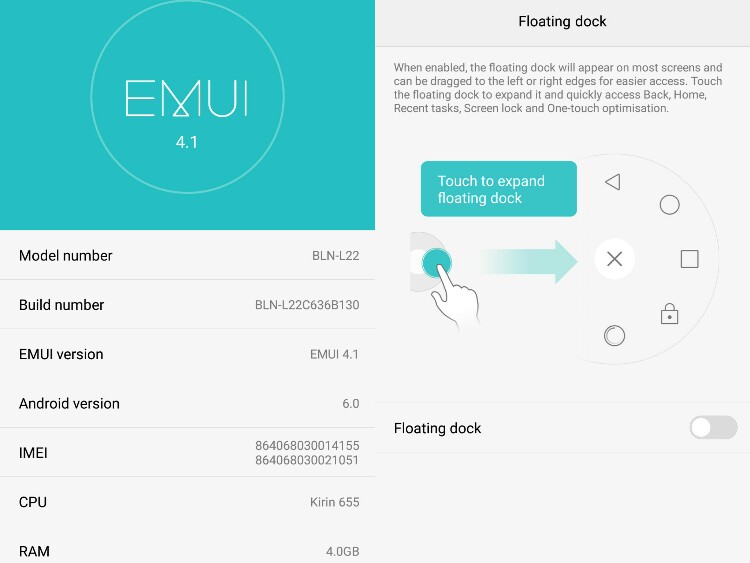 Plenty of features to like even if it is still EMUI 4.1 and Android 6.0
Performance - Zippy
Featuring an AnTuTu score of 571199, the Honor 6X places itself in the lower midrange with fairly zippy overall performance. Graphics performance was reasonable with a 3DMark score of 366 and Epic Citadel at 45.4fps but it comes just short of offering smooth playback on Asphalt 8:Airborne on high visual quality settings. Lowering these settings to medium makes gameplay smooth again, but it is clear that you probably shouldn't play more graphically demanding games with the Honor 6X.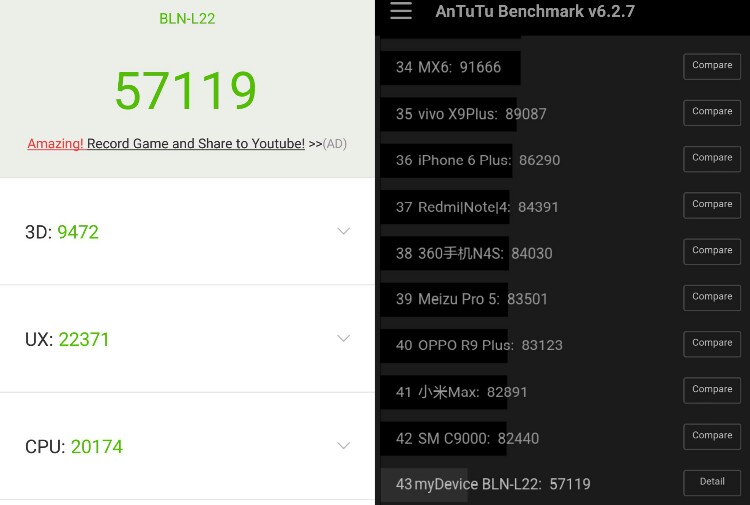 Honor 6X AnTuTu score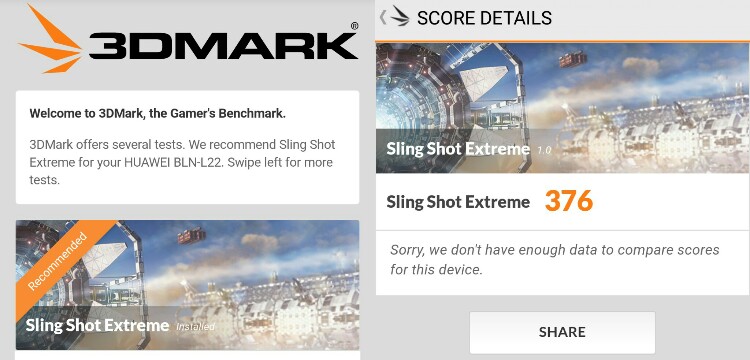 3DMark for the Honor 6X is a bit lower than expected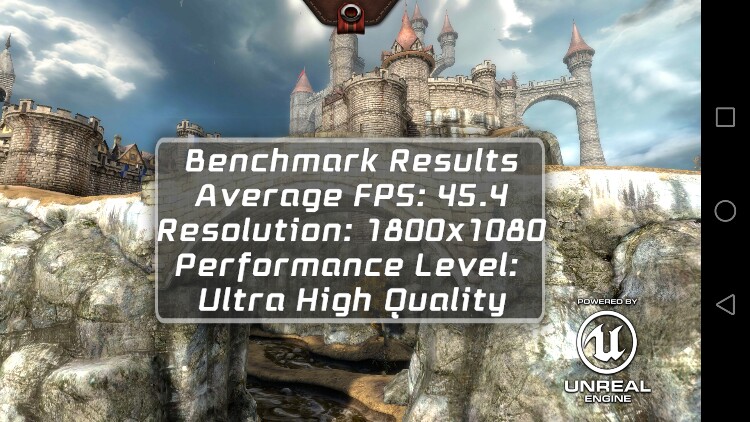 Performance is still good on Epic Citadel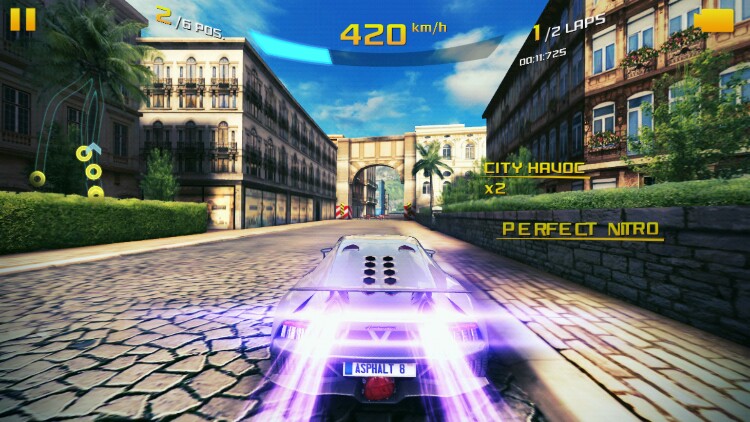 You're going to have to lower visual quality settings to medium for lag free Asphalt 8: Airborne
The phone doesn't get particularly hot but it does get a bit warm after a marathon binge gaming sessions. That being said, battery life was quite well, with about 1 day and a bit more on heavy usage. Audio quality is reasonably loud and clear but somewhat tinny especially on the higher registers. Wifi and 4G connectivity were very good and stable but we didn't get the chance to try out the wifi bridge. The fingerprint sensor is fast and accurate as well.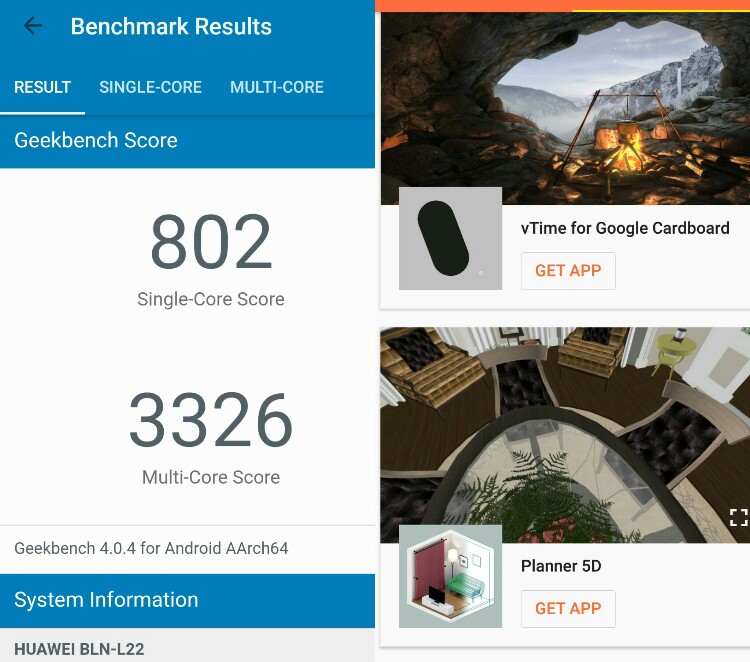 Geekbench scores and Google Cardboard
Camera performance was good, delivering sharp and clear details with fairly fast autofocus even on the front camera. The cameras on the Honor 6X handle light very well, even with direct sunlight in the background. We particularly liked the wide aperture mode as it is quite useful for afterfocus shots. However, the lack of image stabilization means that night shots or shots in low-light conditions (like light painting) can get rather blurry, but you can solve this with a tripod.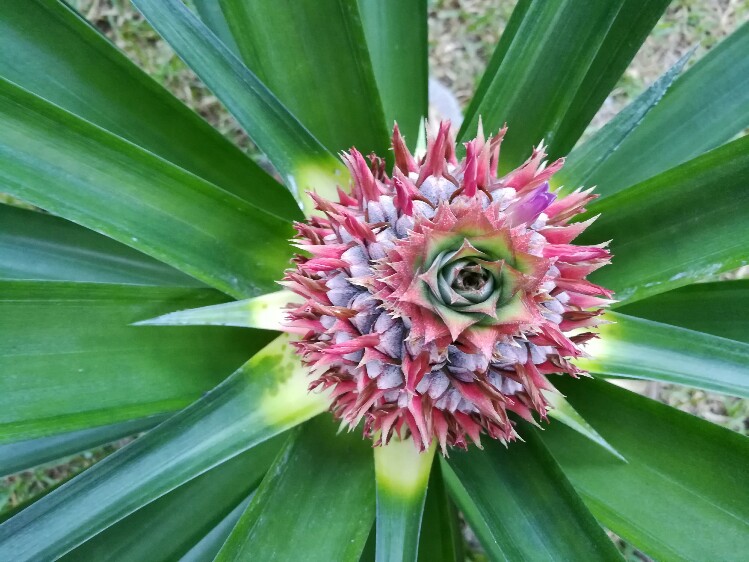 Auto, 12MP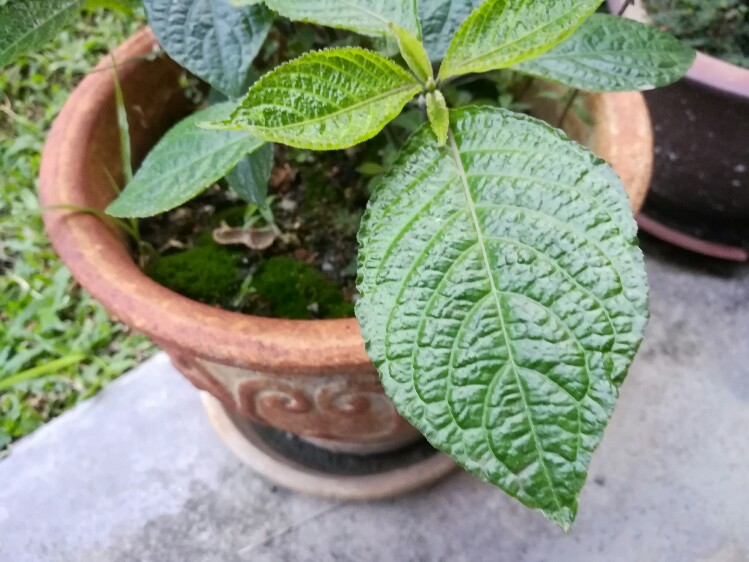 Auto, 12MP

Panorama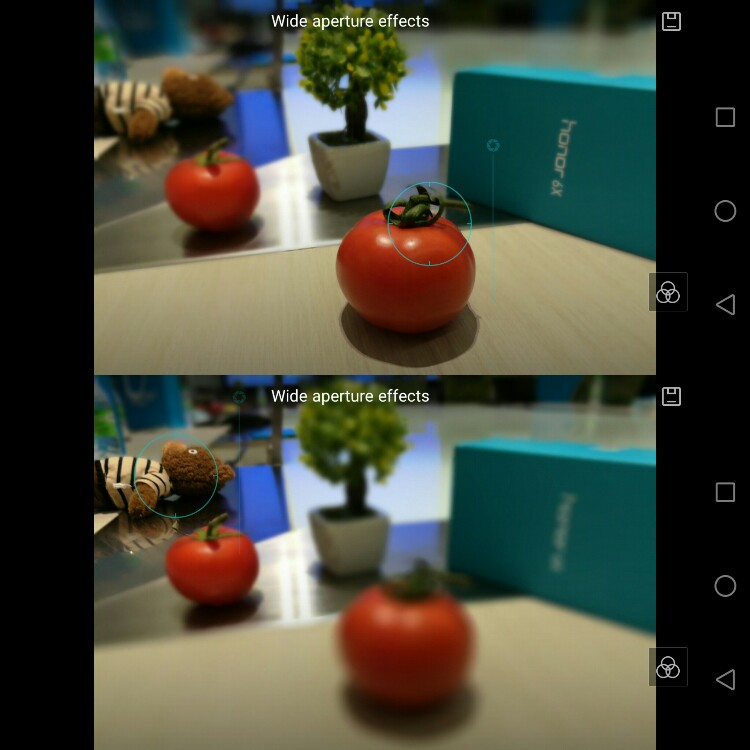 Wide Aperture ~ Focus on something else after you've taken the shot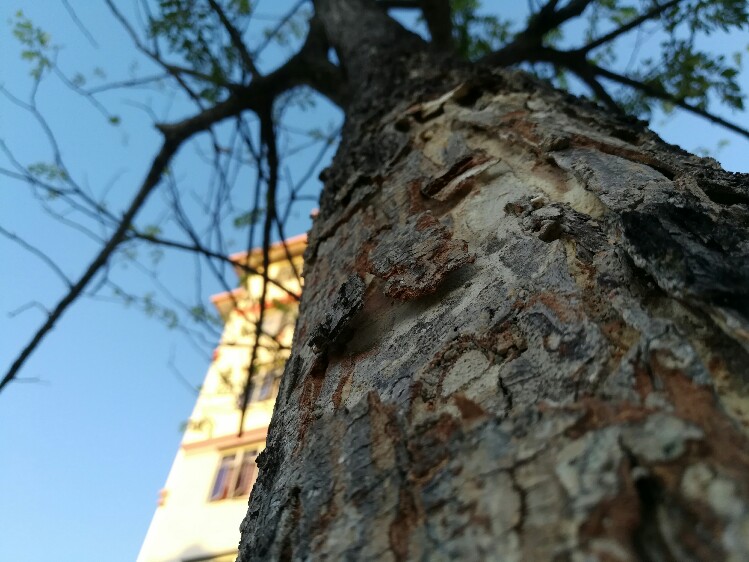 Auto, 12MP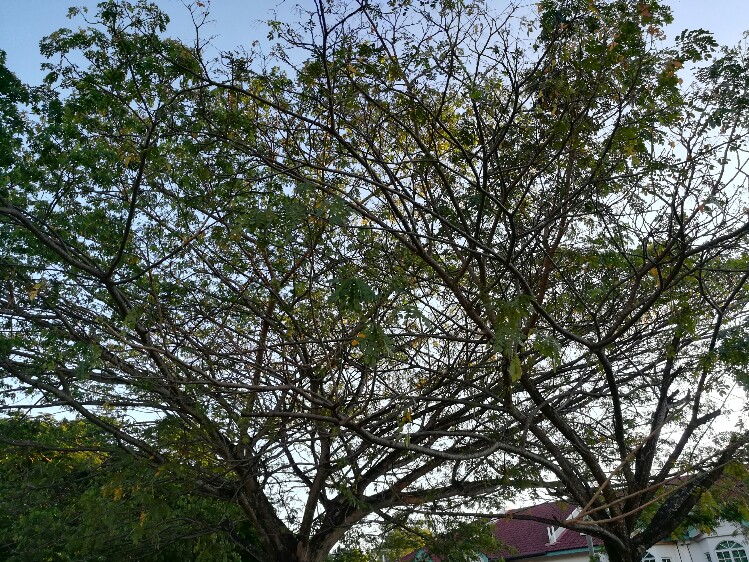 Auto, 12MP ~ can you see every leaf?
Catch the sun and yourself with the Honor 6X
Conclusion - Good affordable access to most of Honor's and Huawei's latest mobile features
Overall, the Honor 6X is a pretty good smartphone, offering access to Honor and Huawei's mobile features like wide aperture mode and light painting and also supporting VR or 360 video. It is more than good enough for the normal Malaysian user who wants a piece of the action that Honor is offering with their upper midrange Honor 8 but don't need the prettier design aspects or extra camera stabilization functions especially at its current price of RM1049 (RRP RM1199). Is it worth that price tag? Yes, especially if you're looking to explore bokeh shots, light painting and VR but don't have the budget for a more expensive phone or DSLR.