How fashion and technology come together with Huawei Smart Life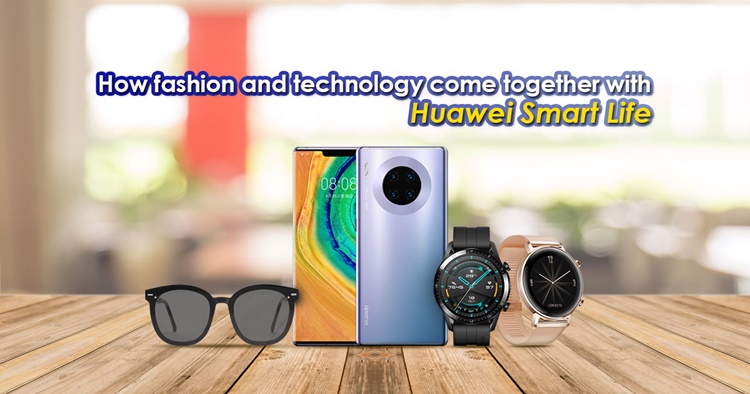 When it comes to technology, people normally wouldn't associate it with fashion. If anything, the closest thing that most people can think of is perhaps the cool gadgets from the James Bond franchise but the thing is it's already happening now.
Since the release of the Huawei Mate 30 series, Huawei Malaysia have been trying to rethink design and technology going hand-in-hand together. We have been talking about the Smart Life products for quite a while now, so if you're looking to get yourself a nice Smart Life upgrade, check out what the Mate 30 Pro, Huawei X Gentle Monster Eyewear and the Watch GT2 can do for you.
[HUAWEI Mate 30 Pro]
Starting with the flagship, the Mate 30 Pro features a few tricks up its sleeve aside from having a Kirin 990 chipset. Using a Horizon Display, the curved edge screen allows a side touch interaction for adjusting the volume controls and taking a selfie, so there's no need for any physical buttons anymore. On top of that, the latest EMUI 10 operating system added a new AI gesture system where you can scroll your phone without touching it, which is great when you're having fried chicken with your hands. There's no need to worry about overheating issues as well since it also has graphene film cooling technology.
[HUAWEI X Gentle Monster Eyewear]
Next, the Huawei X Gentle Monster Eyewear are new smart glasses featuring dual speakers on both of the inner sides. This allows you to listen to your favourite songs and even receive incoming calls without people noticing just like a spy! To receive incoming calls, just double-tap on the exterior side frame and this works for playing/pausing songs too.
It doesn't stop there too, you can even continue playing mobile games on the phone while using your glasses for network calls. Also, if you take off your glasses while listening to songs or a podcast - it will automatically pause and vice versa! That's pretty cool.
[Huawei Watch GT2]
Finally, the Huawei Watch GT2 lets you count every step, play songs and enjoy other entertainment features while exercising. It doesn't matter if you're walking, running or hiking if you have an incoming call, as long as it's connected to the phone - you will be able to talk on the wearable via Bluetooth just like in those James Bond movies!
The wearable also has a wide variety of themes and styles for those who are looking for cool and beautiful dials. Besides that, the user can access and monitor their heart rate, pressure, and motion record just by using the button operation mode to slide the screen. If you like, the virtual assistant on the watch can also remind you of your heart rate, blood oxygen level and more.
In terms of sports, you can enjoy multiple gym modes (like swimming) for as long as you like. If you happen to have the 46mm Watch GT2 Sports edition, it can last you for about 2 weeks without any charging experience. Never worry about running out of battery again!
So these are some of the features that can enhance your Smart Life experience, from fashion to living a healthy life, you can experience much more when purchasing the Mate 30 series (from RM2799), Huawei X Gentle Monster Eyewear (RM1599) and Watch GT2 (from RM799). With Huawei committed to building a Smart Life experience, there are also the Matebook 13 (from RM3599), Freebuds 3 (RM679) and the WiFi Q2 Pro (RM499).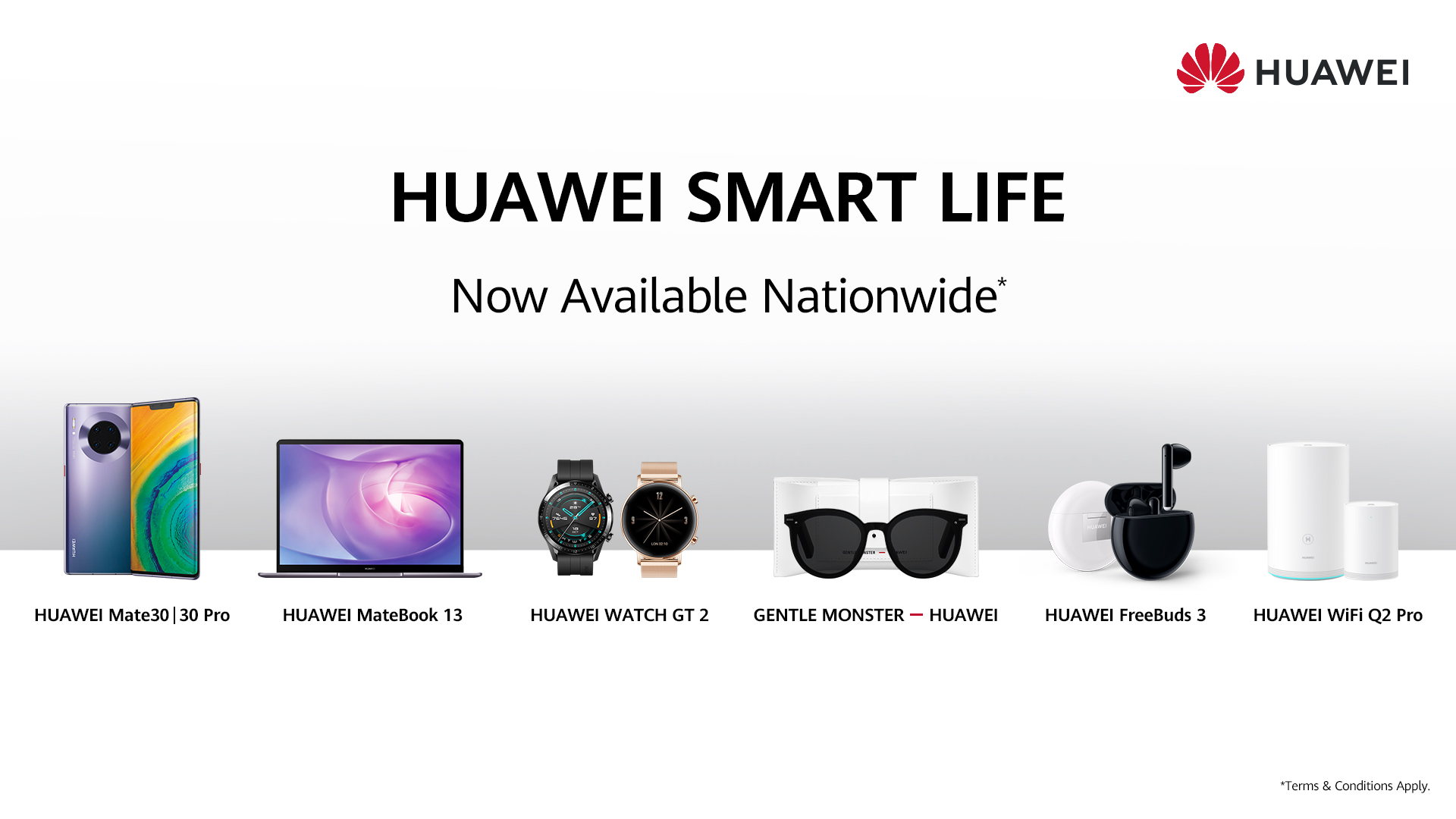 The Huawei Smart Life experience is now available in Malaysia, you can check out more information through their official website and Facebook right over here. Stay tuned for more Huawei promotions at TechNave.com.
Huawei Mate 30 Pro Specs & Price >