How to choose the right Samsung Galaxy S20 FE 5G colour for you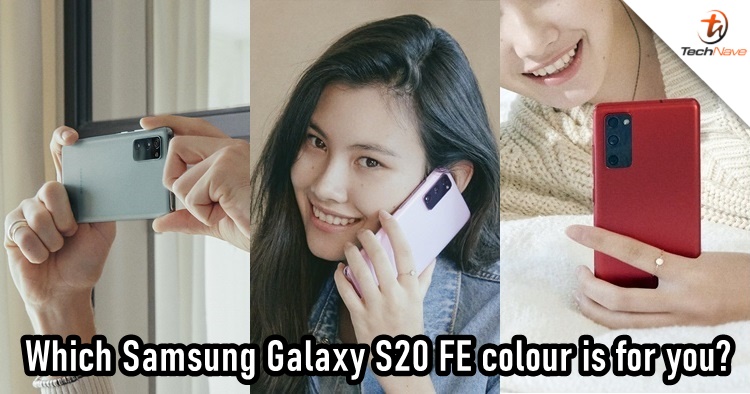 Samsung is no stranger when it comes to releasing smartphones with a wide variety of colours. Whatever colour you're thinking of, they have probably made a phone with it and that's especially so for the Samsung Galaxy S20 FE 5G. With up to six different colours available, this is the first time that the company has released so many colour variants for a single phone.
Like our behind the scenes of the Mystic Bronze Galaxy Note20 Ultra, this article is going to take you through the inspirations behind the colours. Well, not really, but more like how each colour defines an attitude, look and personality. So if you're the type that's more concerned with the colours of your phone than its tech specs, you've come to the right place. Here are some tips by Samsung on how to choose the right Galaxy S20 FE colour for you.
Cloud Mint - Zen mode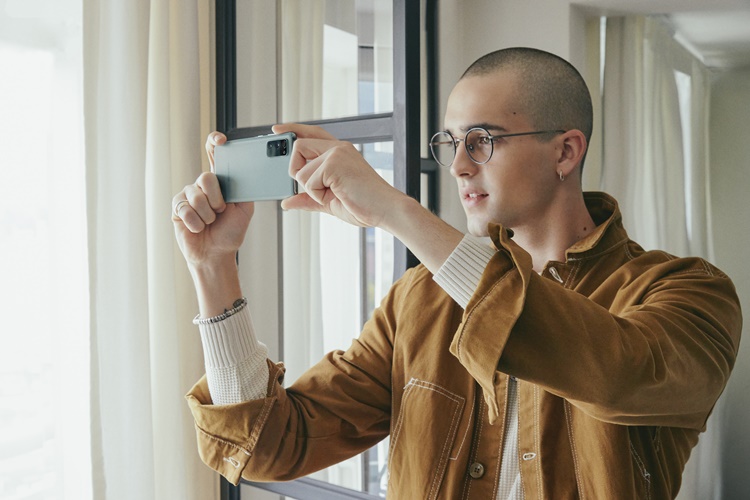 Starting with our personal favourite one, Cloud Mint, this colour is said to be known for zen, trustworthiness and thoughtfulness. It's a colour that's not seen often and a occupies a weird space between green and blue, but Samsung didn't just randomly pick this colour for no reason. A quick Google search would show that this light green hue "evokes feelings of freshness or lightness", represents tranquillity, and can invoke a sense of calm in people. Not so far off from what Samsung said!
Cloud Lavender - Feminity
Lavender is also a rare colour for smartphones and the last one that would be similar is the Galaxy S20+ BTS edition in purple. This colour isn't exactly purple nor pink, so it's kind of in-between. In terms of meaning, lavender often symbolises feminity, grace, and elegance. In other words, the perfect fit for ladies. Samsung also thinks that a person who loves lavender is a sophisticated, caring and calm person, who won't normally be influenced by conventional norms.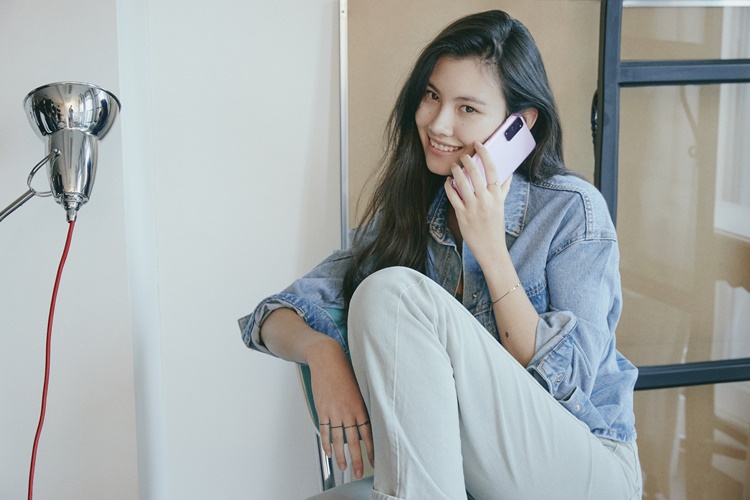 Cloud Orange - Sunshine and sunflowers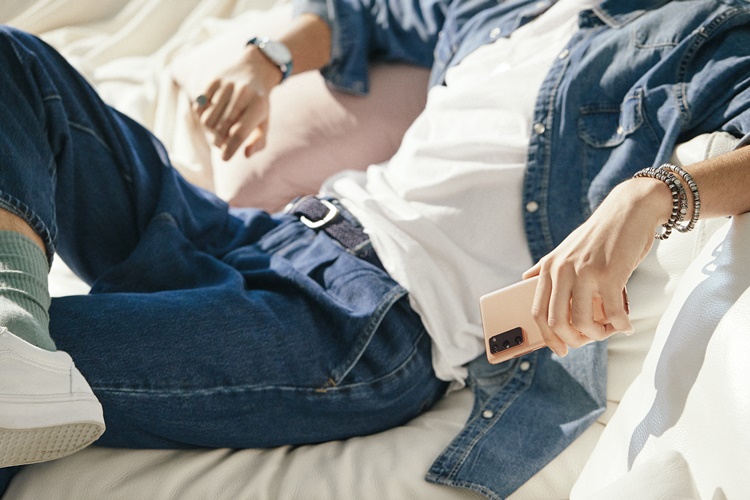 If you are a social butterfly, you may want to consider another rare colour when it comes to smartphones - Cloud Orange. Orange is typically seen as a happy colour, associated with sunshine and sunflowers, as well as people with a vibrant personality. Samsung really did their homework with this option too, as it matches most of the characteristics found online through Google search.
Cloud Red - The Show-stopper
Speaking of orange, red is a colour with similar vibes but is more 'passionate'. Not only is red a symbol of love and the colour often seen during Valentine's Day, but it also represents people who are full of energy, strong-willed and often depicted as the show-stopper (this is why most characters in red are like that, like Deadpool). Red smartphones are also very popular among consumers for a good reason, because it's hot stuff.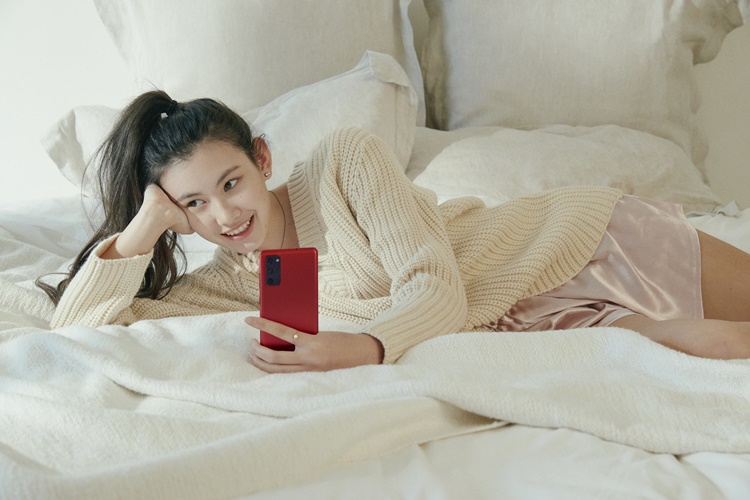 Cloud Navy - Intelligence
What? Not black? That's what we first thought when we first saw the colour on this image above. You may think navy is the total opposite of red in terms of personality, but it's not that far off. A person who likes the colour navy (according to Samsung) is closely associated with peace, confidence, and being a go-getter. Moreover, it also represents intelligence, stability, conservatism, authority (really) and more!
Cloud White - Simple and clean
Last but not least, white is certainly one of the many staple colours for phones and it often gives off a genuine, pure, and reliable vibe for most consumers. Anyway, if you prefer a simple and clean colour like white, then this is the one for you. Enough said.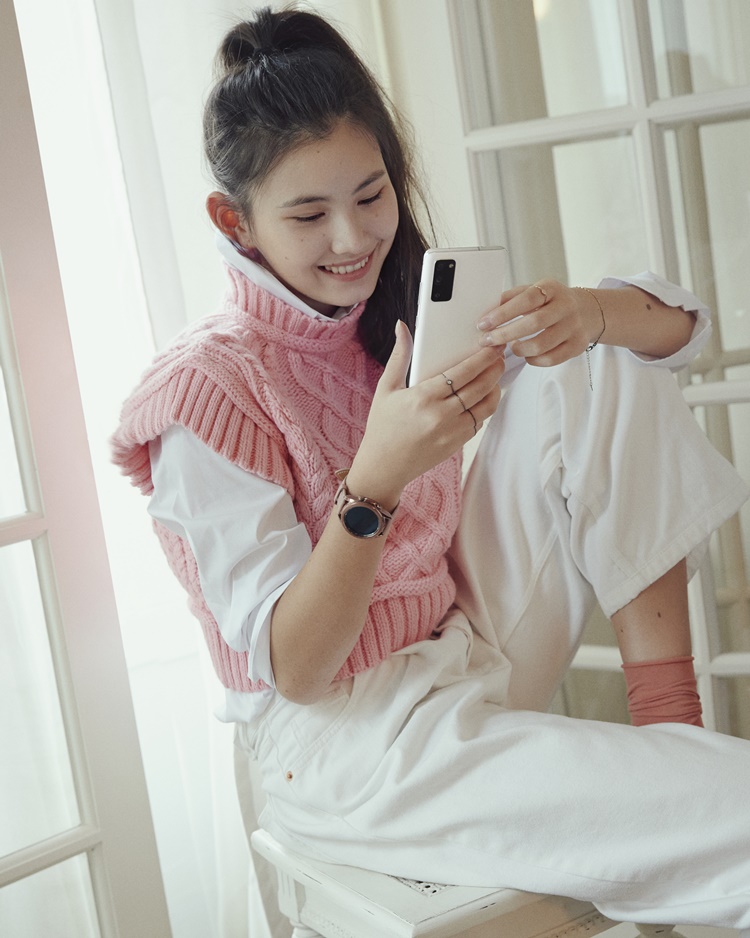 Out of these six colours, which one would you choose and why? Let us know in the comments below and if you're interested, the Samsung Galaxy S20 FE is now available in any Samsung Experience Store, authorised dealer, and Samsung's online store for RM3399. You can also bring home a complimentary and exclusive Clear Standing Cover worth RM119, which is based on a first come first served basis, while stocks last. You can learn more about the device right here.
Samsung Galaxy S20 FE 5G Specs & Price >