When we last reviewed the ASUS ZenPad 7.0 Z370CG tablet we were amazed by the modular functionality and sleek design, but a bit less impressed with its stability. More often than not, we had issues with the tablets' reliability, as it suddenly turned off for no good reason and worse still, required a double press restart to work again. Thankfully, ASUS have come out with an official update that could well fix your ZenPad 7.0 Z370CG tablet. Unfortunately, it isn't being offered via the automatic OTA (over the air) system update. You have to download and install it manually following the steps below:
Select the OS > Android and click Firmware.
Download ZenPad 7 Z370CG Firmware: V12.26.5.45 to your PC.
Unzip the Zip file and copy it from your PC to the Internal Storage folder. (we don't recommend doing this from your tablet)
Install the update when prompted. (in some cases, you may have to restart your tablet to make it work)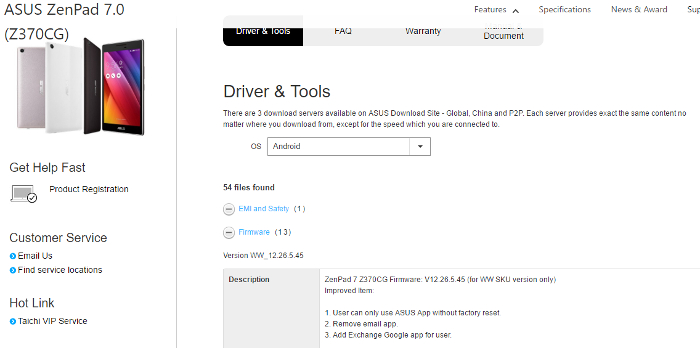 Our initial testings with the update have revealed a much more stable tablet. The sudden hang and double restart issue has been solved completely. However, the previously stable WiFi now sometimes drops the signal strength as well. This usually lasts for not more than an hour but it is something that the next update could fix (we hope). This method could also apply for other seemingly discontinued ASUS devices like the MeMo Pad or FonePad tablets, so check out the Support pages for those devices as well. Stay tuned to TechNave for all of your tech needs and more.