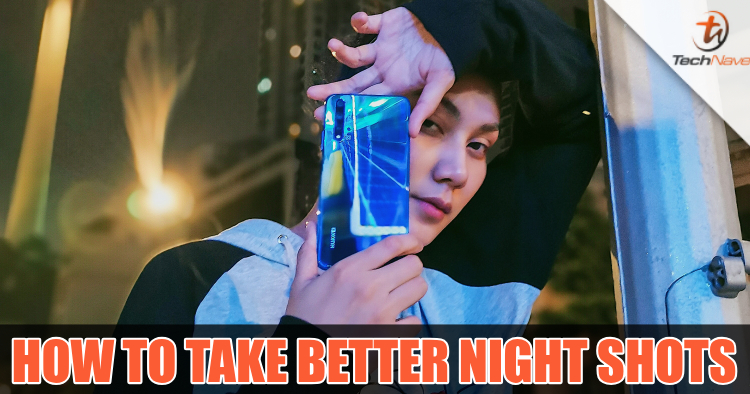 Currently available with the Huawei Together 2020 promotion on a 0% installment plan, the Huawei nova 5T actually boasts some pretty good cameras including a quad 48MP (main) + 16MP (ultra-wide) + 2MP (macro) + 2MP (depth) rear camera, and the 32MP front-facing camera. Equipped with AI technology, the AIS Super Night mode makes it possible for you to take clearer photos in low-light conditions.
Featuring a flagship Kirin 980 chipset, 8GB of RAM, 128GB of storage and a side fingerprint sensor set in the power button the nova 5T offers plenty of value for just RM1399 (due to an RM200 discount voucher). This time around we'll be showing you how to take better Night shot photos or photos in low-light conditions with both its rear and front cameras.
#1 Tip: Keep it steady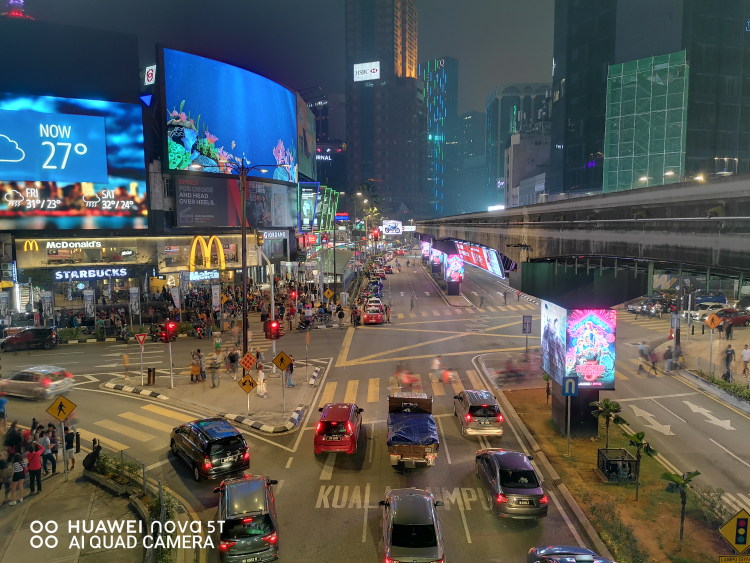 As long as you keep it steady, most night shots like this are easy to take
Since the cameras automatically select Night mode settings when you have the AI mode on, all you actually need to do is just point and shoot with the nova 5T regardless of whether you're using the front or rear cameras. However, if you want to make sure, once you enter the Camera app, just switch to the Night mode and then... point and shoot.
It will then take a few seconds to take the Night mode shot and process it, but during this process you have to keep your hands steady. If you don't, some portions of the picture could turn out a bit blurry. Therefore, our #1 trick for taking better low-light shots is to just keep it steady.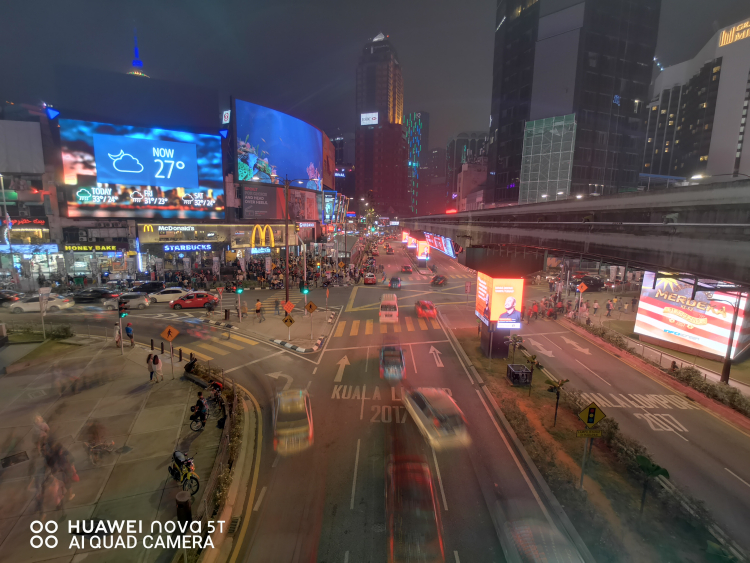 With a tripod, the right angle and Pro mode you can take a spectacular DSLR-level shot like this with intentional blur
This isn't a problem if you have rock-steady hands, and even if you don't, the AI driven stabilization on the nova 5T helps compensate. For best results, we'd recommend using a tripod, but you can also keep things steady by propping your arms on a railing or leaning against a wall to help steady your grip.
If you're confident in your photography skills or are just looking to explore, there's also the Pro mode as well. For Pro mode, we'd definitely recommend a tripod as well. With the right settings and timing you can easily pull off shots like those taken by a DSLR. A tripod would also help with other modes if you're having problems there as well.
For the selfies, think out of the box
That being said, for selfies, the 32MP cut-out front camera for the nova 5T is also one of the few AI-driven front cameras for a smartphone available. Just like the rear cameras, you can just point and shoot and let the nova 5T handle everything else. However, we still have a tip for you selfie takers out there and that is to try different angles. There's already way too many duck faces out there so check out our video below for a demo on what to do.
Wait for the selfie portion for that tip!
Bonus tip: Remember to frame it nicely
While we're on the topic of photography, we'd like to remind all budding photographers to keep your subject in the frame. One other bonus tip to help you with this is to turn on the grid in the settings, then line up your subject along the lines in the grid or where those lines meet (yep, this is the famous Rule of Thirds).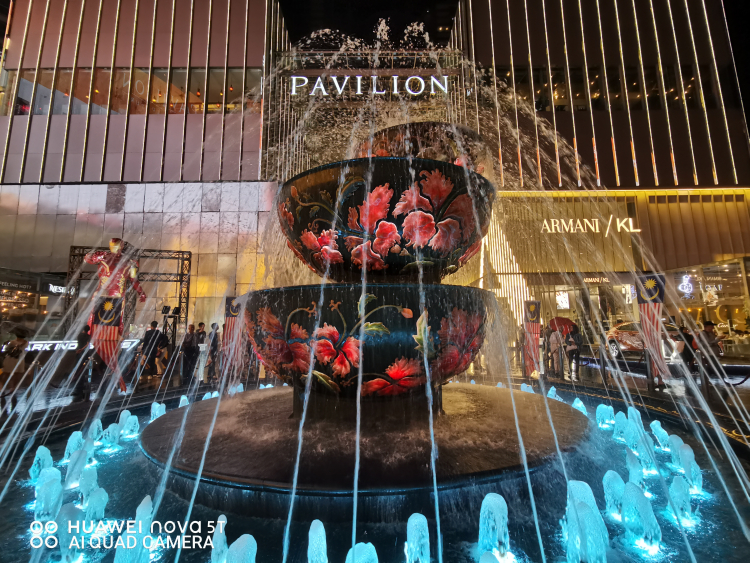 Keep your subject in the frame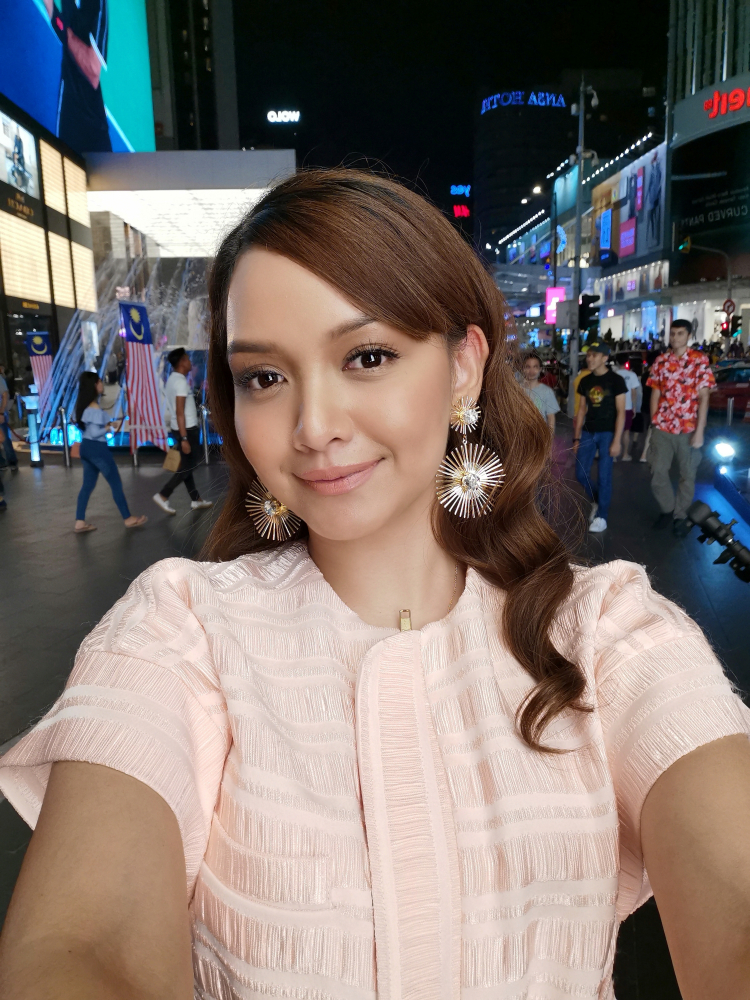 Sometimes a simple smile is good enough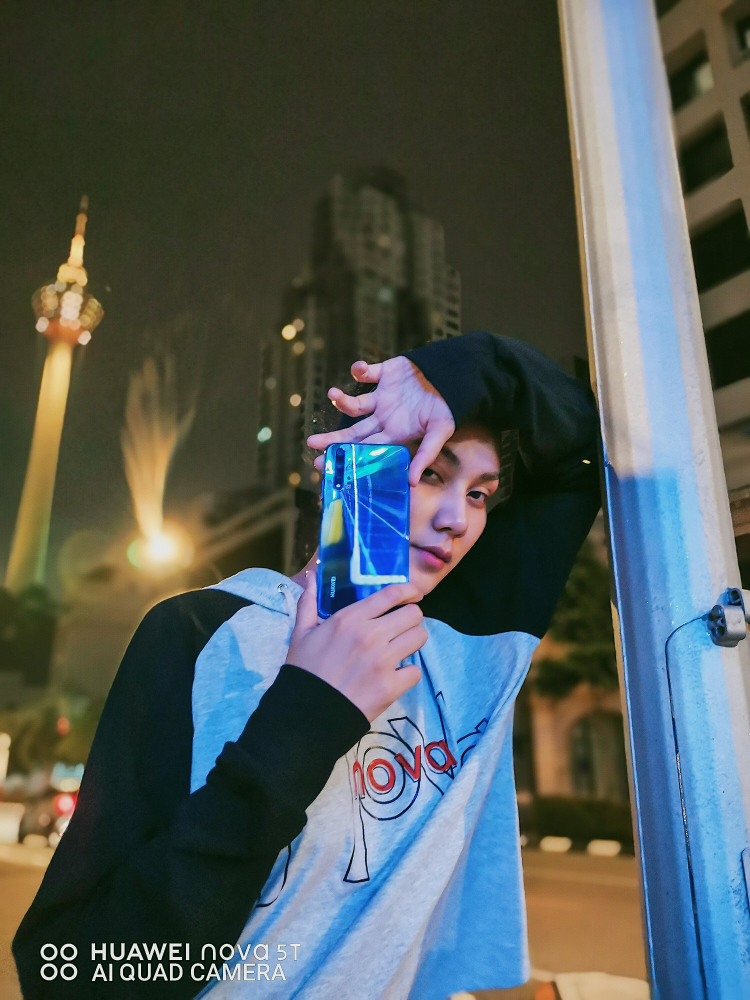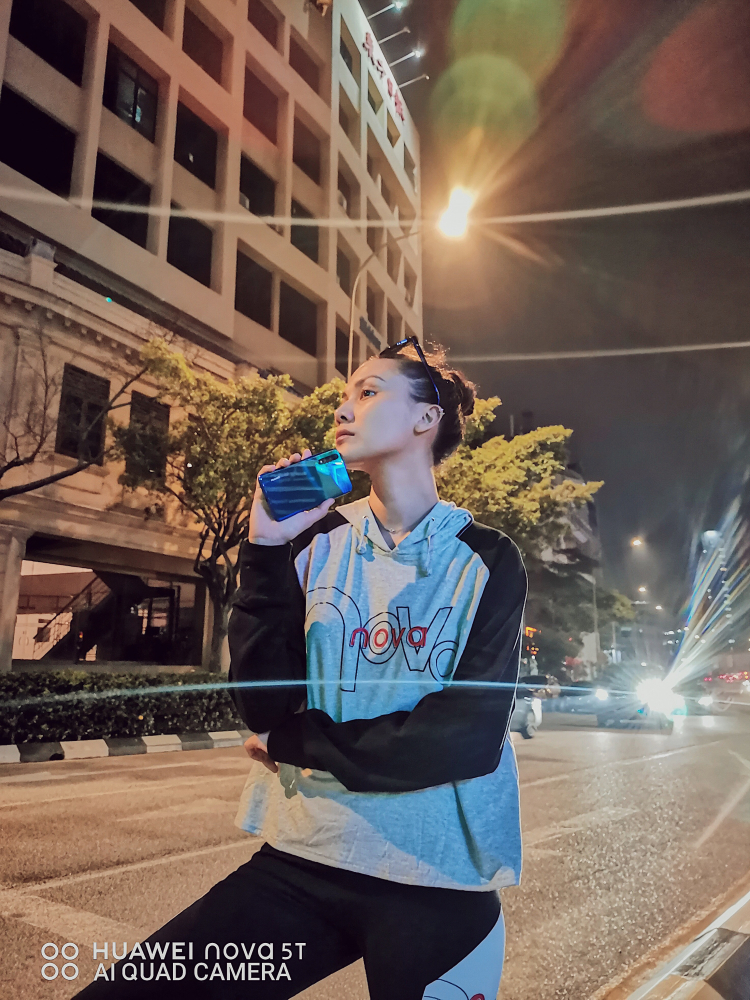 Try capture the lens flare while you're at it
It also helps if you have a good cameraphone like the Huawei nova 5T which you can still get for just RM1399 thanks to an RM200 discount voucher (closing on 31 December 2019). You can also get it for much less with the Together 2020 promotion on a 0% instalment plan. The Huawei Fitness Package in particular would be great for this as it includes the nova 5T, Huawei FreeBuds 3, Watch GT 2 and Body Fat Scale for only RM8.97 a day.
Or you can drop by any Huawei Experience store or their online site for more details, the choice is yours. Know anyone else who has taken some great shots with their Huawei nova 5T? Got any shots of your own? Share it on our Facebook page, let us know how your experience was and stay tuned to TechNave.com