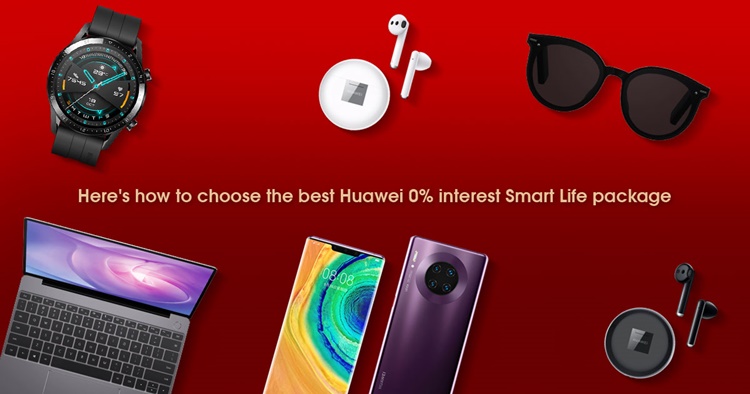 Not too long ago, Huawei introduced the Huawei Together 2020 campaign which allows the user to mix and match selected products in order to suit their needs. Furthermore, Huawei also mentioned that customers could also opt for an instalment plan where they could pay from as low as RM8.97 a day to get their preferred Huawei devices.
With all that said, it might seem a little intimidating due to the fact that there are so many choices in terms of products and packages to choose from. In this article, we will take a closer look at each individual package and help you determine which is the right Huawei Together 2020 Package for you.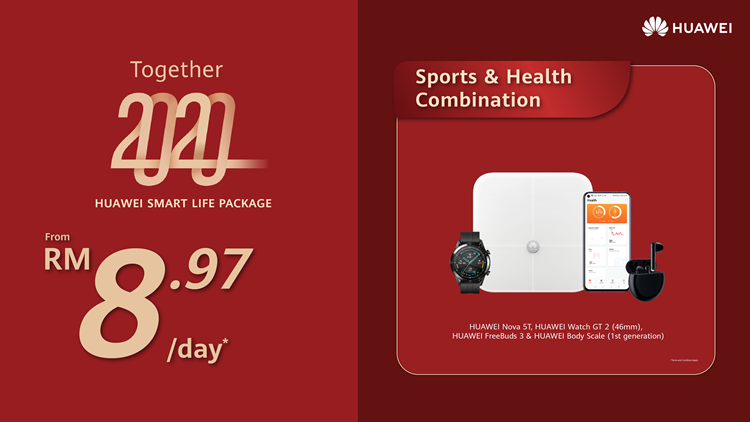 First and foremost, if you are a very active and sociable individual, you would probably want a nice pair of earphones while you workout as well as a fitness tracker to monitor your workout. The Huawei Fitness Package would be a great choice due to the fact that not only does it come with the Huawei FreeBuds 3, but you can also get the Watch GT 2, Body Fat Scale and a Huawei Nova 5T for only RM8.97 a day.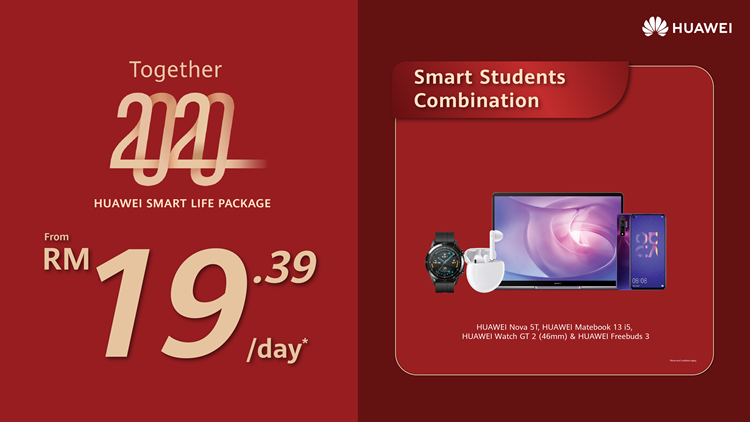 The Huawei Smart Student Combination package would be a great choice for those who are still studying because it can be purchased from RM19.39 a day and it comes with all the necessities a student might need. This includes the Huawei Matebook 13 series laptop, the Watch GT 2, Freebuds 3 as well as the Huawei Nova 5T smartphone.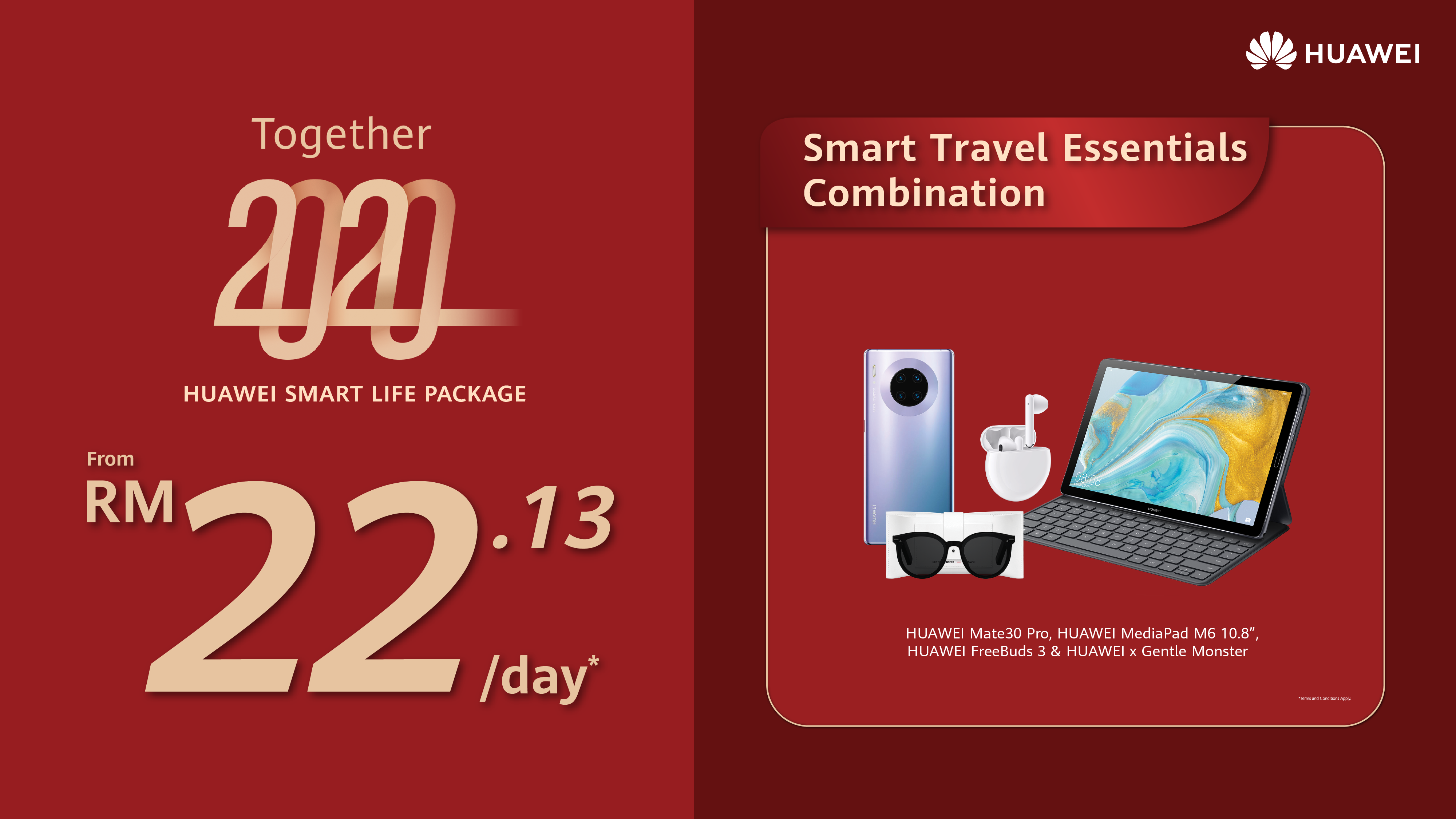 If you find yourself travelling very frequently, you could opt for the Huawei Smart Travel Package which includes the Huawei Mate 30 Pro, Freebuds 3, Huawei x Gentle Monster sunglasses as well as the Huawei MediaPad M6 for only RM22.13 a day. Not only will you look stylish in those glasses, but you'll also appreciate how lightweight and powerful the MediaPad M6 is especially when you pair it with the smart leather case.
Furthermore, the Huawei Freebuds 3 comes with ambient noise-cancelling technology which can be very helpful especially when you're stuck on a plane or when you're trying to do work in a noisy cafe. The Huawei Mate 30 Pro would make an excellent travel companion due to the fact that it is reliable, but also because it comes equipped with a 40MP + 40MP + 8MP + ToF sensor at the rear as well as a 32MP + ToF sensor which takes excellent pictures in almost any condition.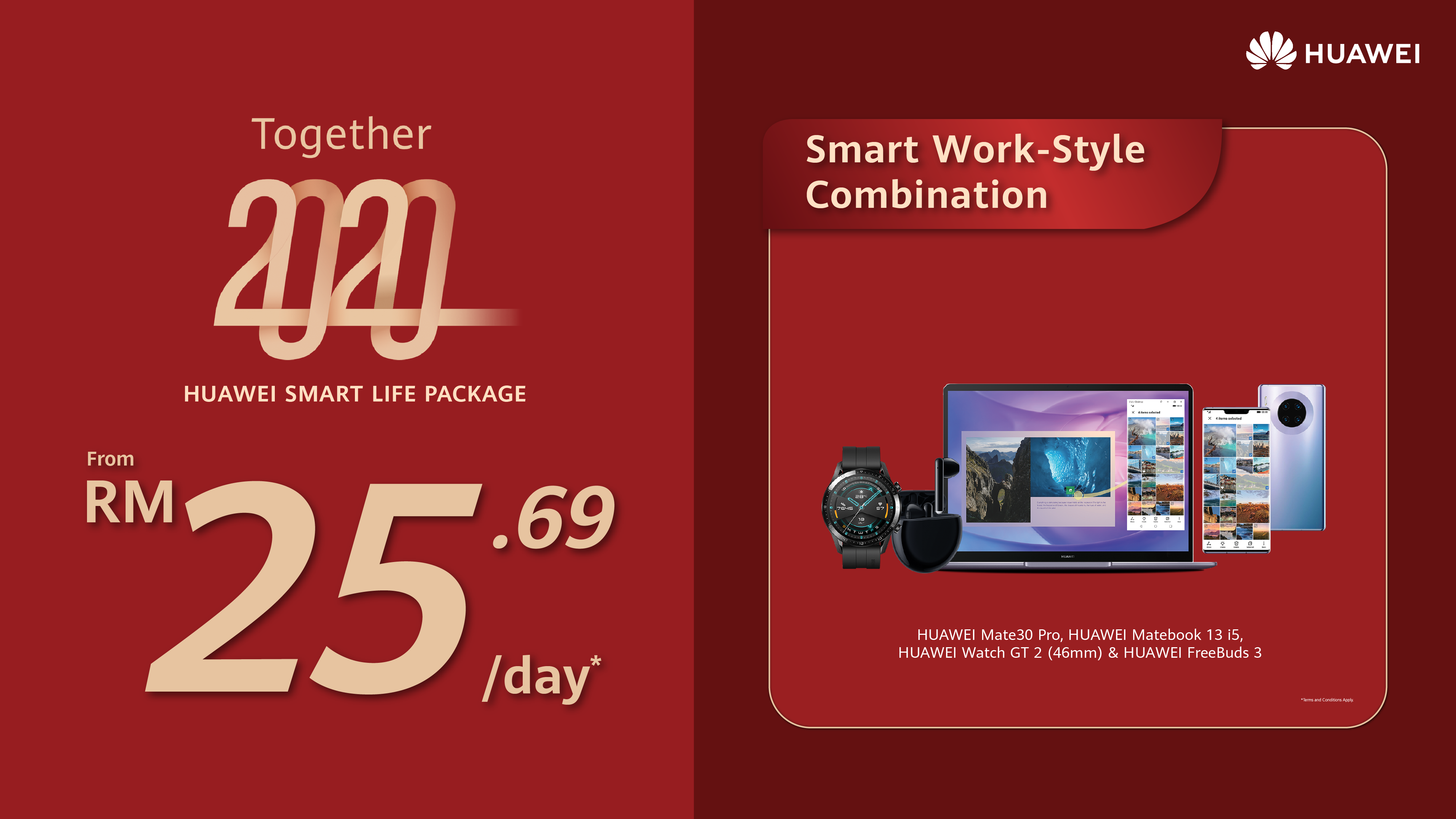 If you're a more business-minded person and you require a package that is more oriented towards business and productivity, you could opt for the Smart Work-Style Combination package from RM25.69 a day. The package comes with products such as the Huawei Mate 30 Pro, MateBook 13 series, Watch GT 2, and the Freebuds 3 which can help improve productivity via features like the Huawei Share OneHop transfer and multi-screen collaboration.
Last but not least, if you play games on either your computer or smartphone on a daily basis, the Huawei Gaming Package is the perfect package for you from only RM25.96 a day, because you'll be getting the Huawei Mate 30 Pro, which comes equipped with the HiSilicon Kirin 990 chipset and 8GB of RAM. You'll also be getting the Intel Core i7 variant of the Huawei Matebook 13, which allows you to stream your smartphone display onto the laptop via Huawei's Multi-Screen Collaboration Feature.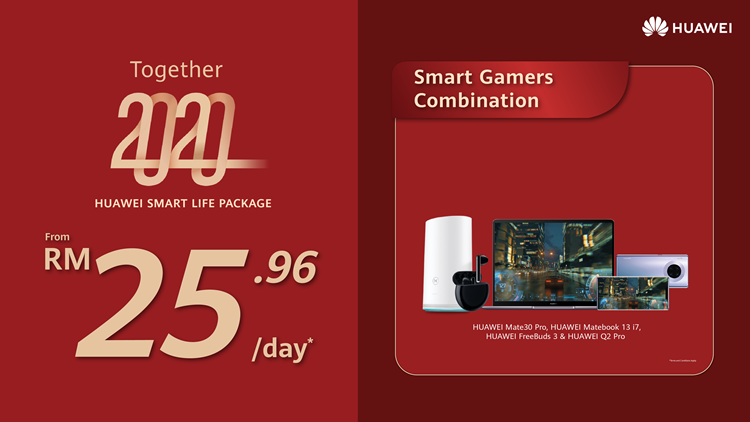 The package also comes with the WiFi Q2 Pro, which you can use at home in order to improve your WiFi connection. With all that said, which of the packages mentioned above do you find attractive? Head over to their official website, if you are interested in getting any of the Together 2020 packages.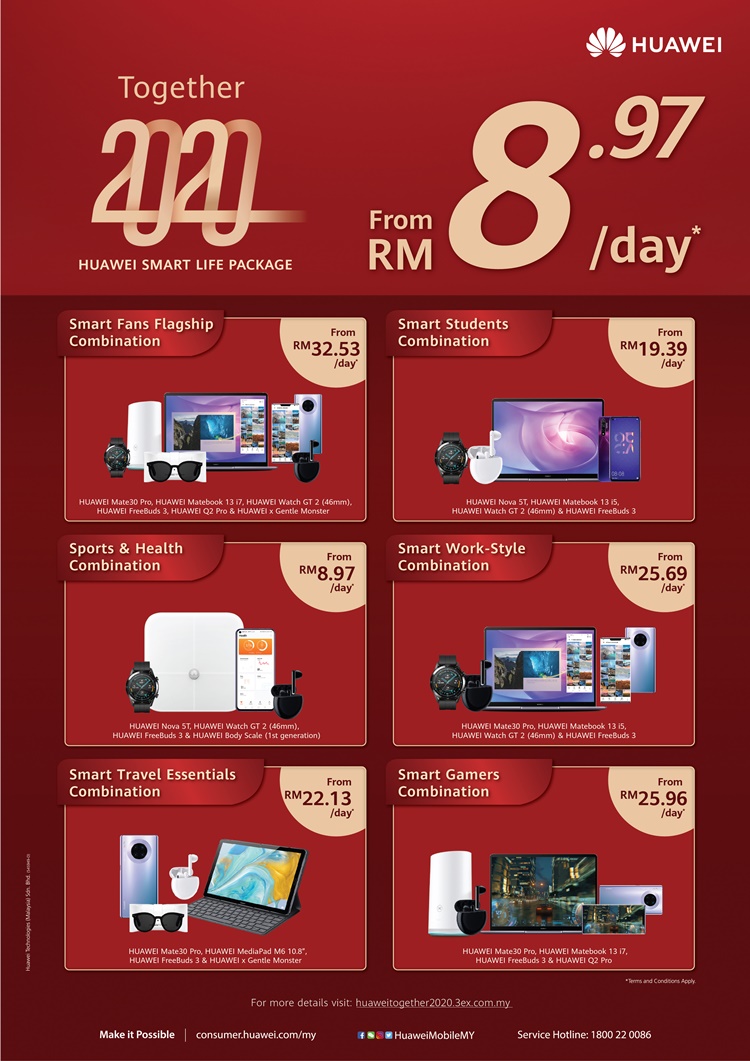 What do you think of the price of the packages? Let us know on our Facebook page and for more updates like this, stay tuned to TechNave.com.