How to take nice Christmas pictures with the Huawei Y9s camera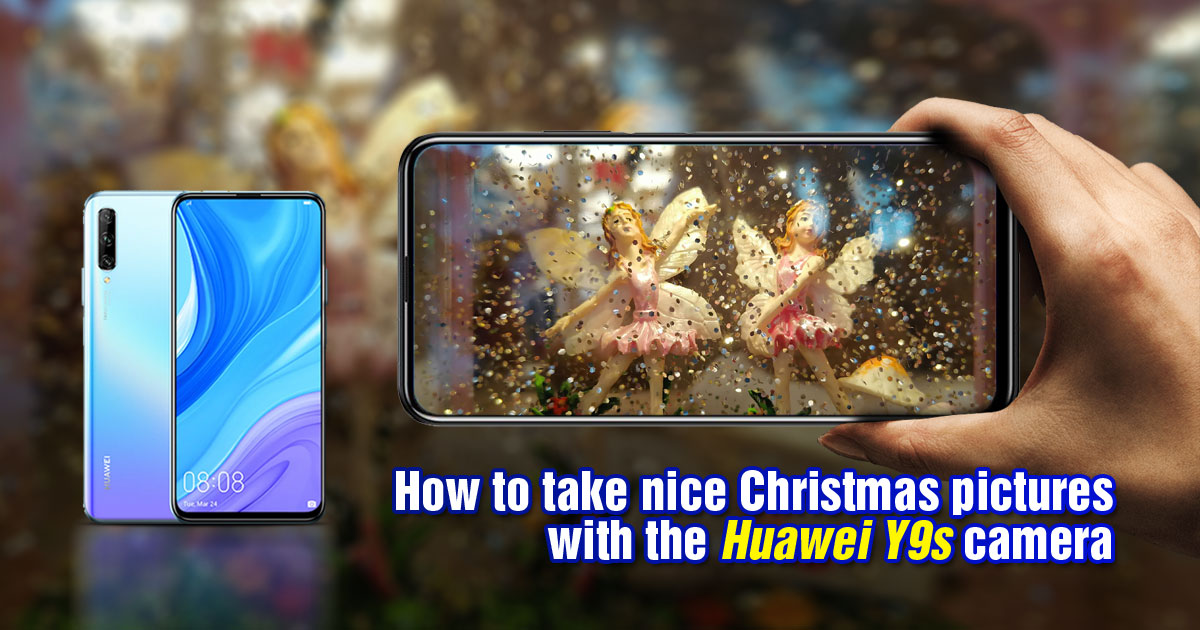 Christmas is just around the corner and you know what this means - asides from food and presents, there are bound to be a "berzillion" photos to be taken with friends and family, as well as places to visit. But it's not just that either, photographers also take advantage of capturing those strong colour contrasts (red, green, white), the big decorations that you see in malls, the streets and at home too, and of course, not forgetting the fairy lights that light up the mood.
If you think it's not necessary to spend so much on a DSLR, there is an alternative! So in this article, we will teach you how to take some nice Christmas pictures with the Huawei Y9s cameras. Before we get started, here's what the smartphone features - a triple 48MP (main) + 8MP (ultra-wide) + 2MP (depth) rear camera. Believe it or not, these camera modules are more than enough to get you started so without further ado, here's how to take nice Christmas pictures with the Huawei Y9s camera.
Learning the basics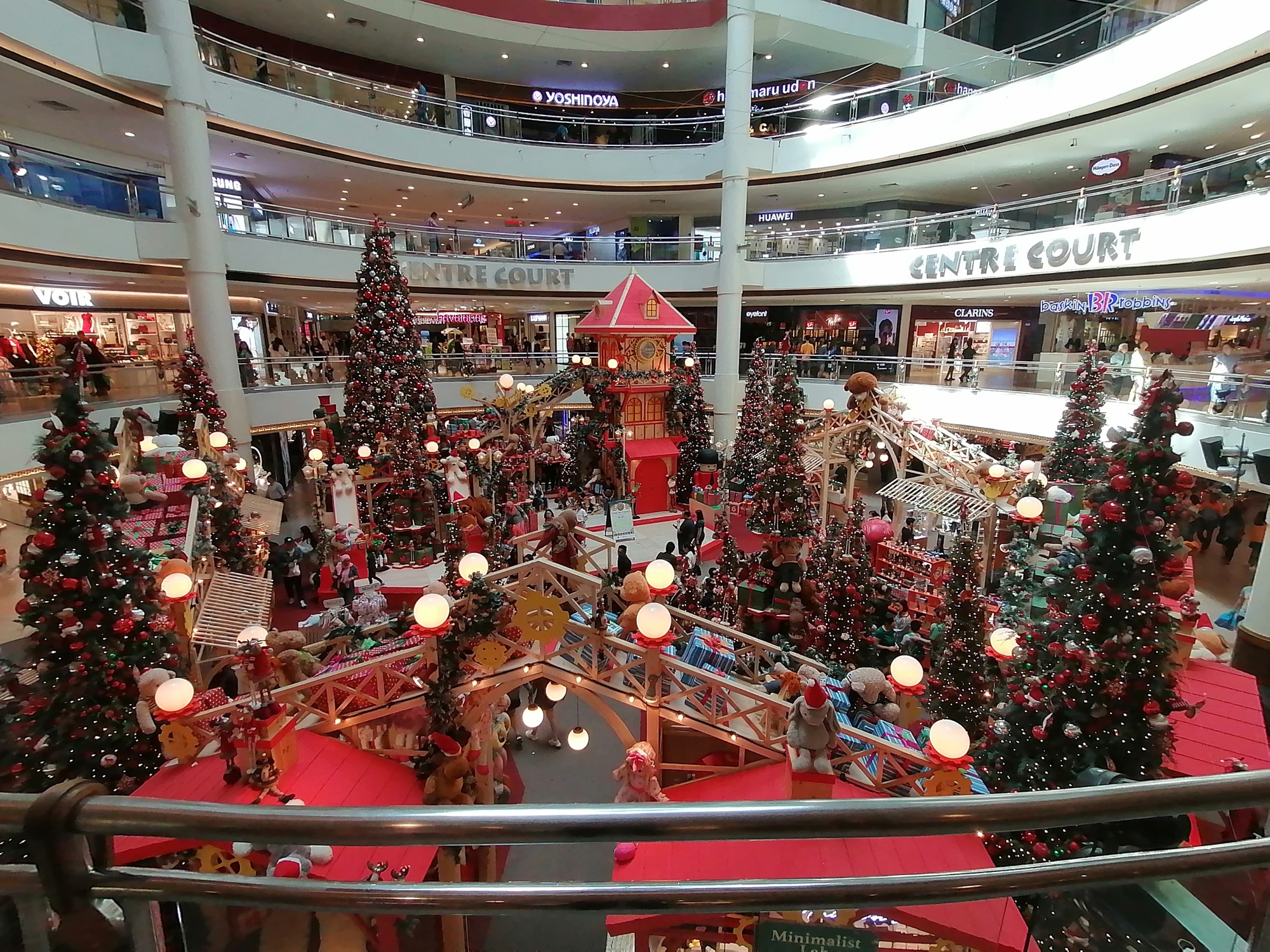 [shot by HUAWEI Y9s]
To get it started, we thought it'd be best to get out of the office and head to Mid Valley Megamall to test out the camera! As always, the ultra wide-angle lens is really useful for getting the 'big picture'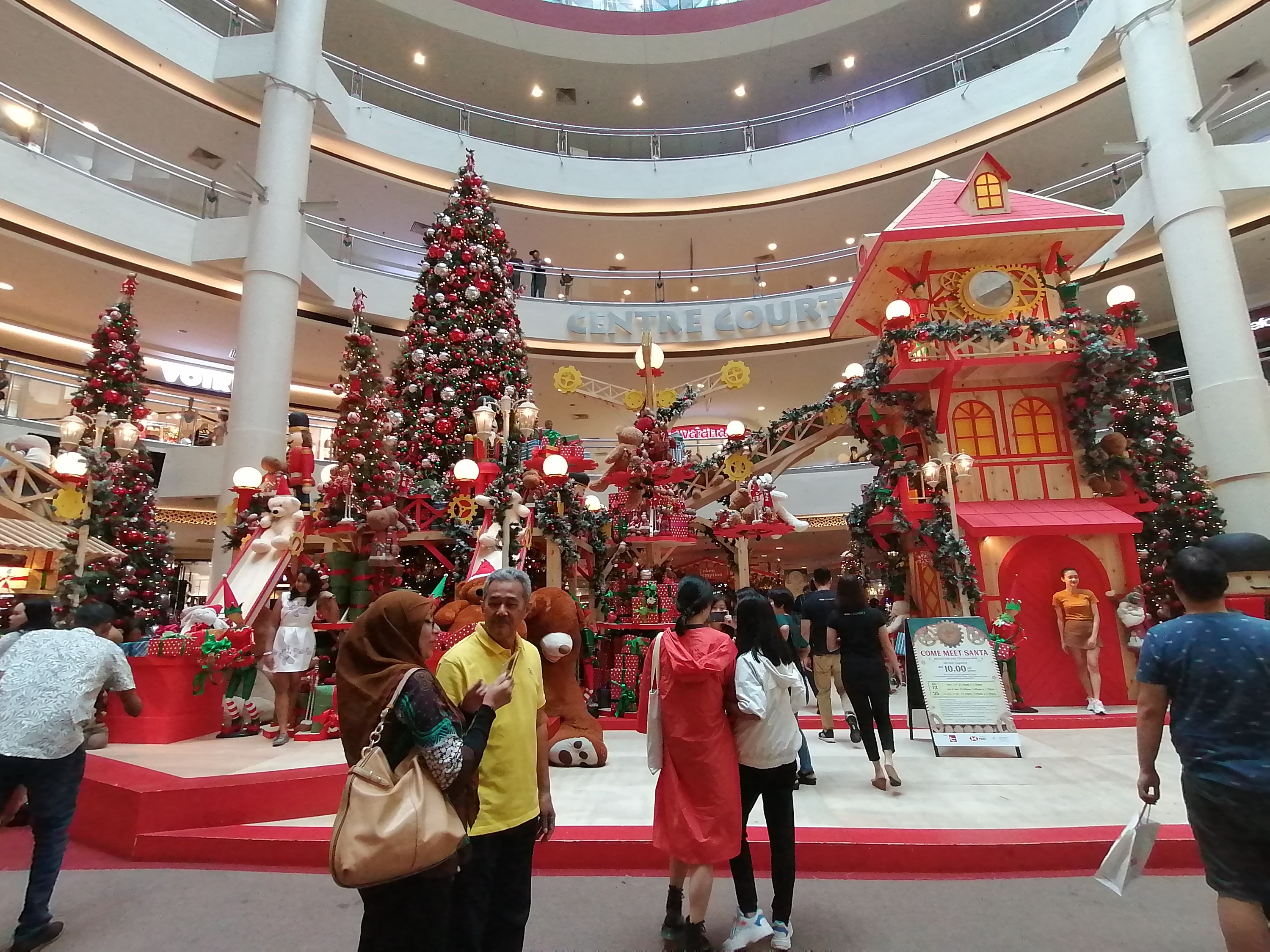 [shot by HUAWEI Y9s]
Most malls have a very big Christmas deco zone, so it's always best to use the ultra wide-angle mode for these situations. Thankfully, there's no fish-eye effect on the Huawei Y9s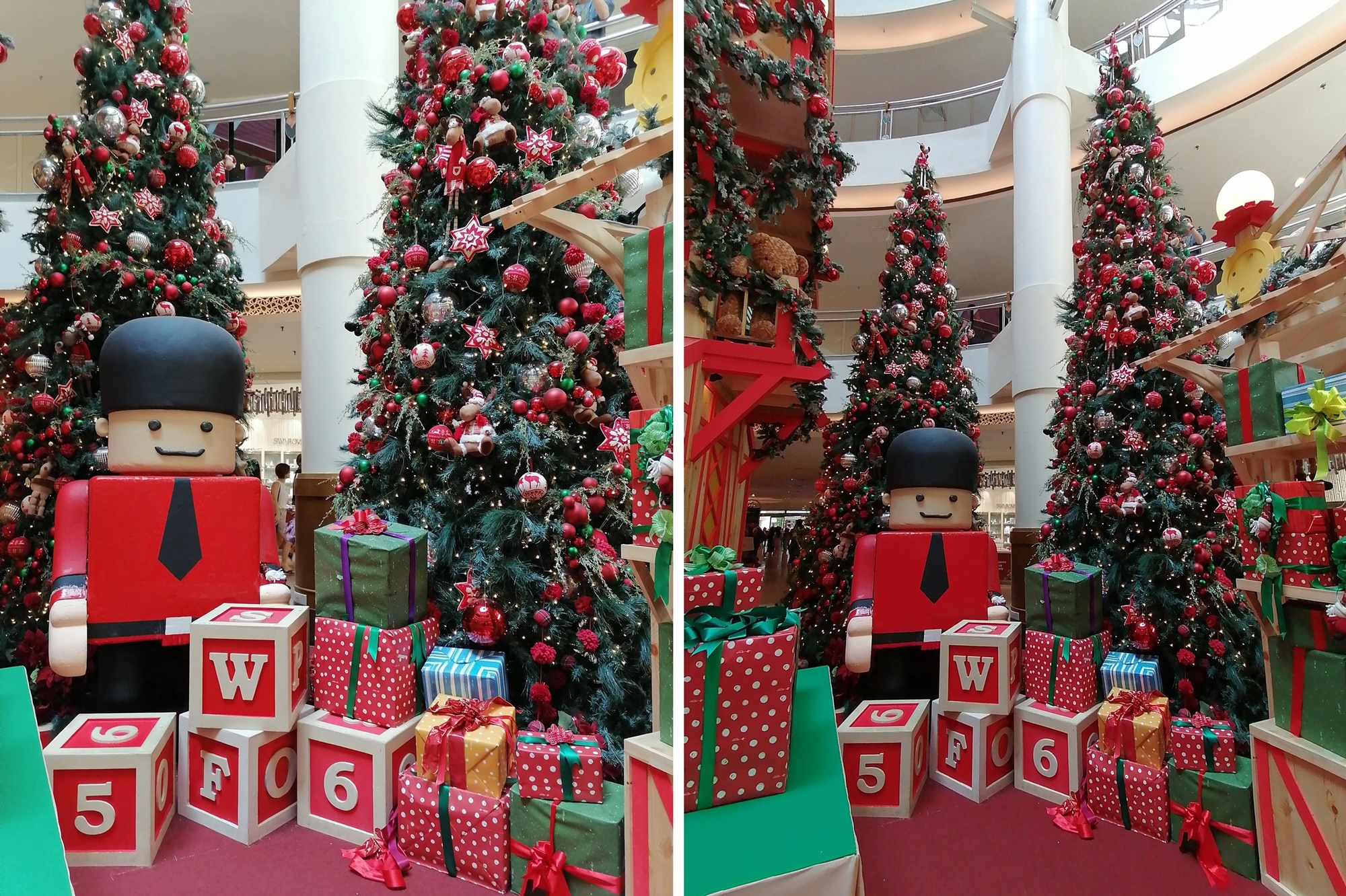 [shot by HUAWEI Y9s]
To demonstrate the ultra wide-angle difference, this is how it looks like between normal and ultra wide-angle mode from the same position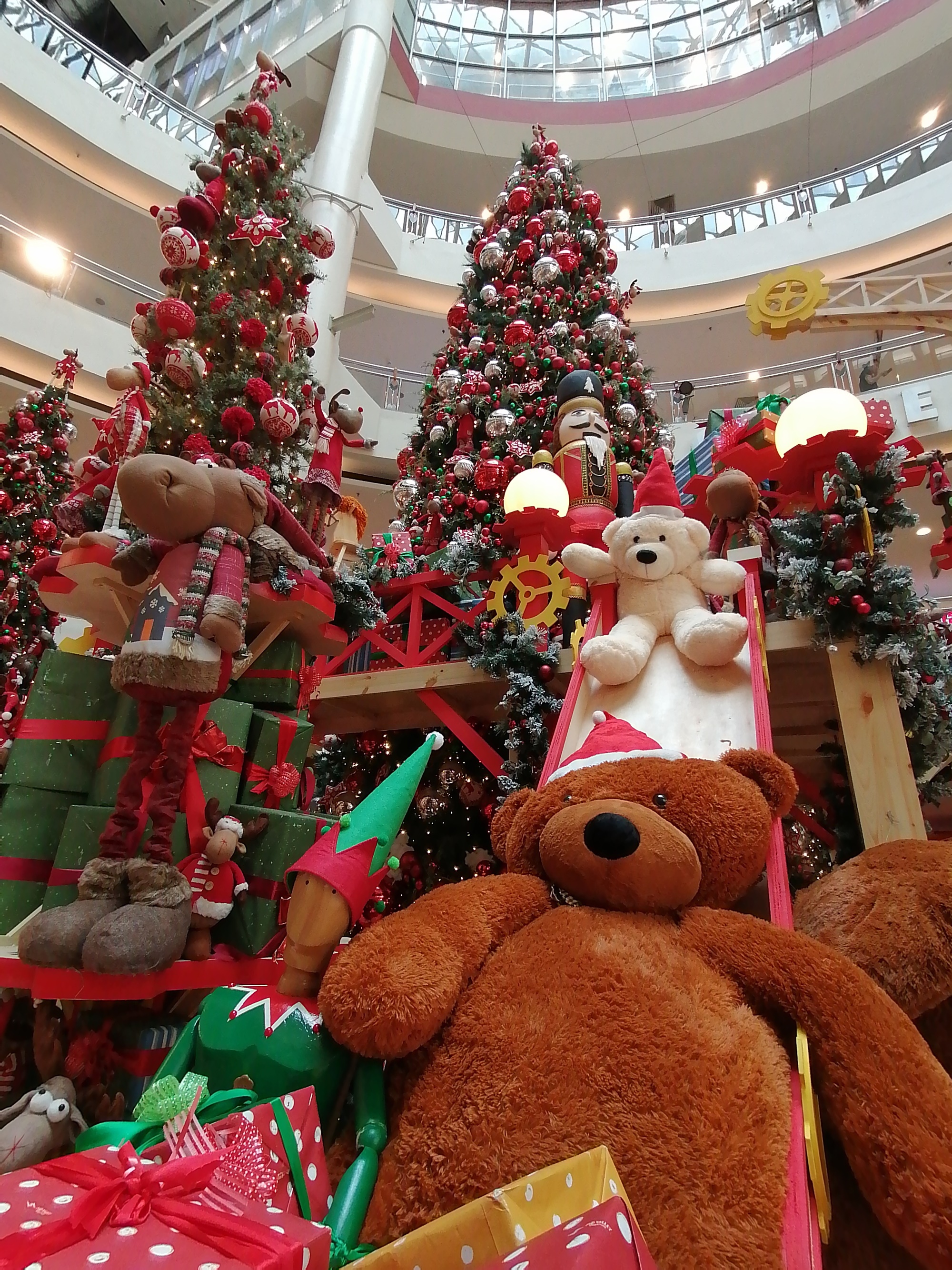 [shot by HUAWEI Y9s]
You can also use the ultra wide-angle mode to take vertical shots too like this, just imagine your friends, family or yourself hugging the huge teddy bear with the rather tall Christmas tree behind!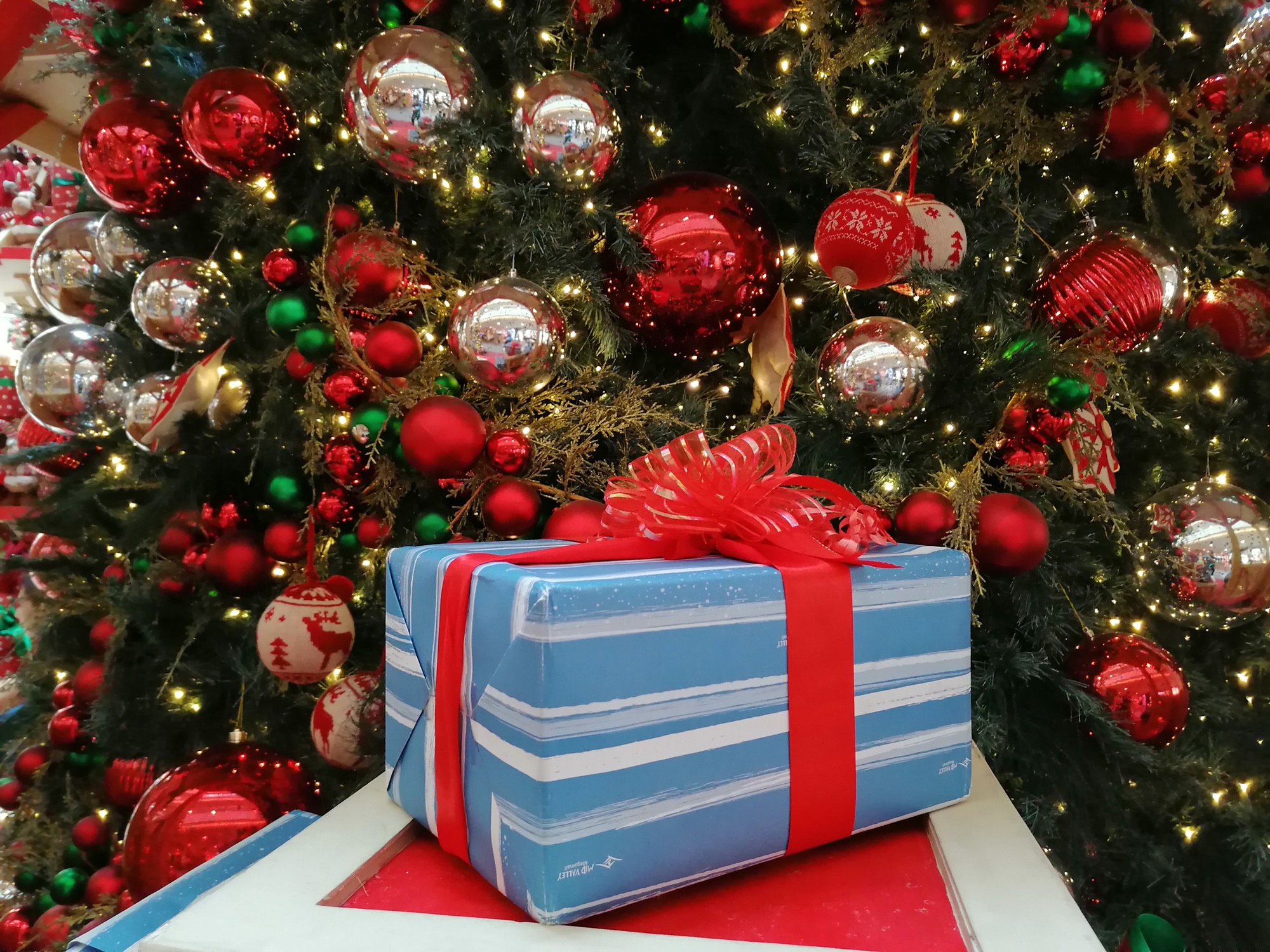 [shot by HUAWEI Y9s]
Next, we also tested the 48MP main camera. Always great for capturing the colour contrast like this (even better with AI mode)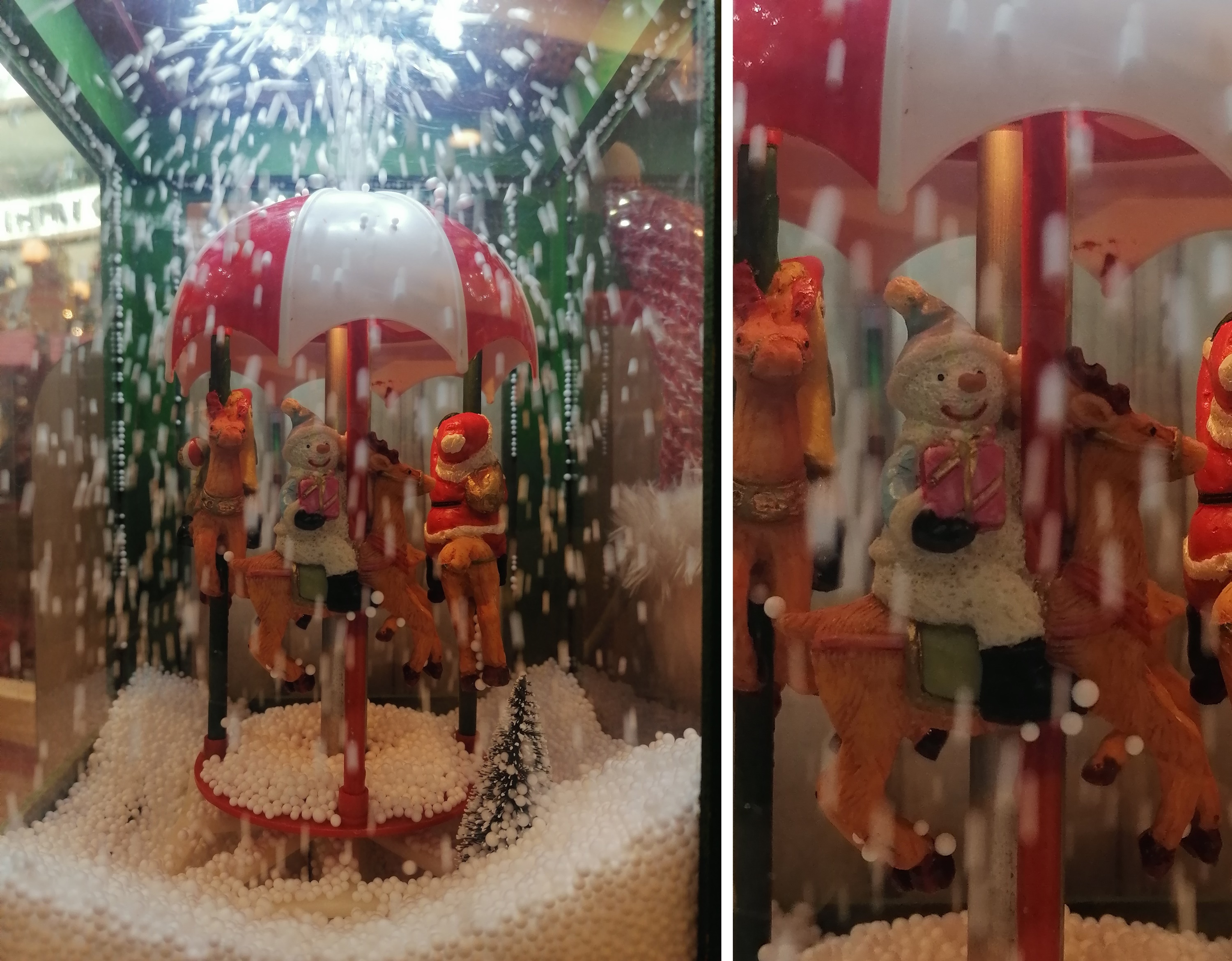 [shot by HUAWEI Y9s]
To test how sharp and clear the 48MP photo is, we have to crop out a part of the photo and this is how it turns out. Not so bad, huh?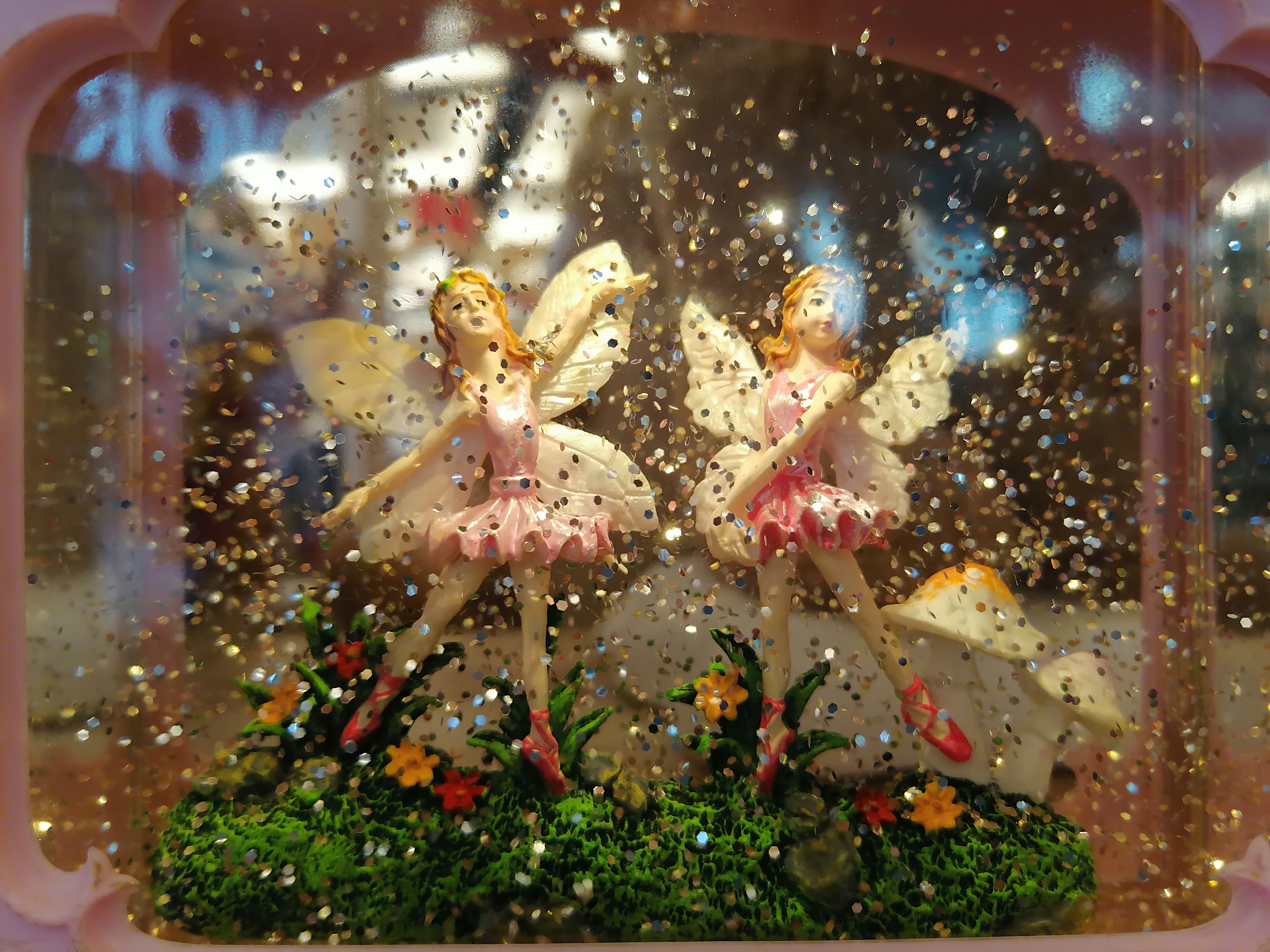 [shot by HUAWEI Y9s]
It's always good to take close-up shots like this too, do make use of the lighting to give the 'feel'!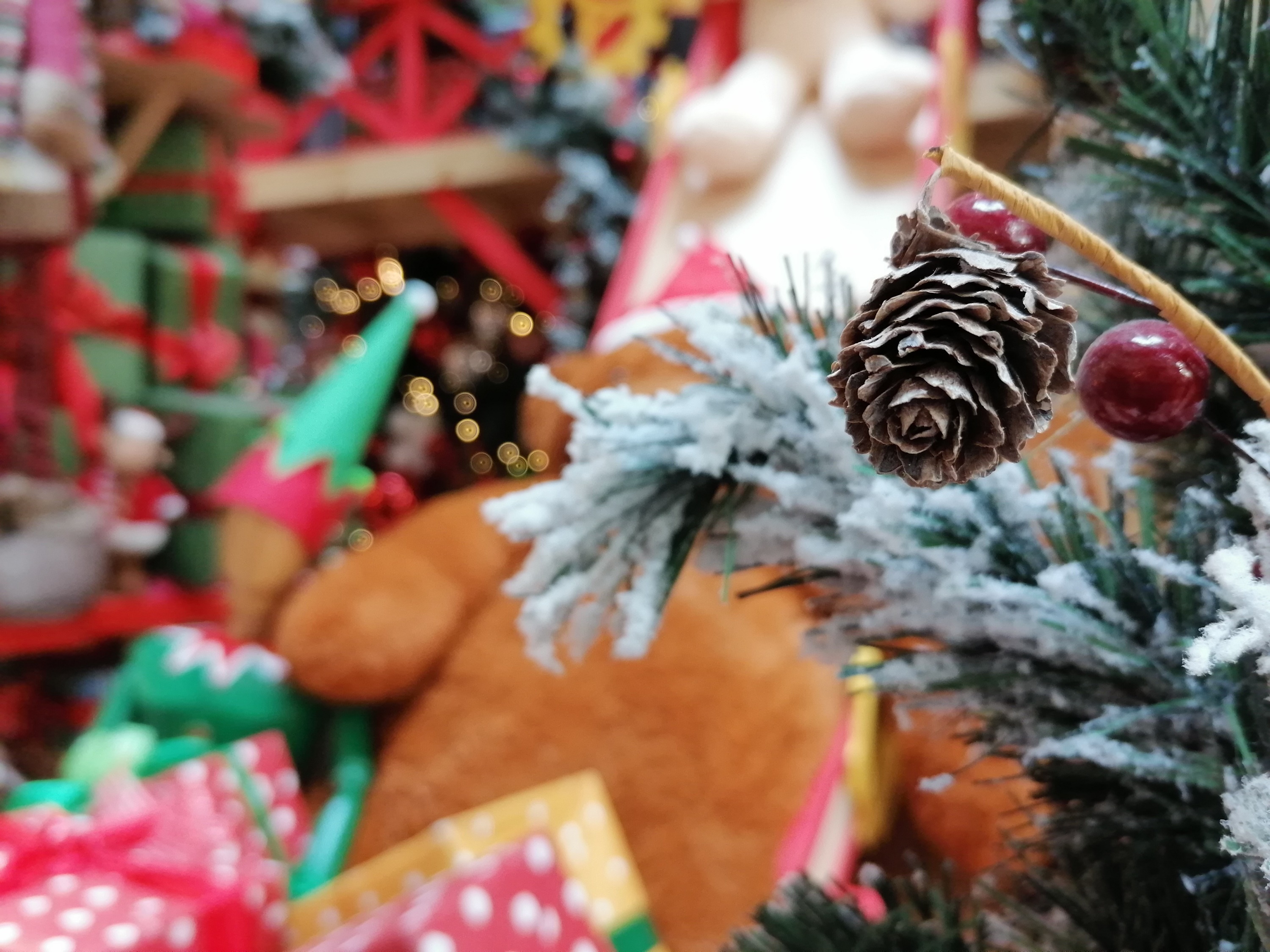 [shot by HUAWEI Y9s]
Also, we can't forget the 2MP depth sensor which has been part of the Huawei smartphone lineup since 2017. Suffice to say, it did well which you can see from this portrait mode here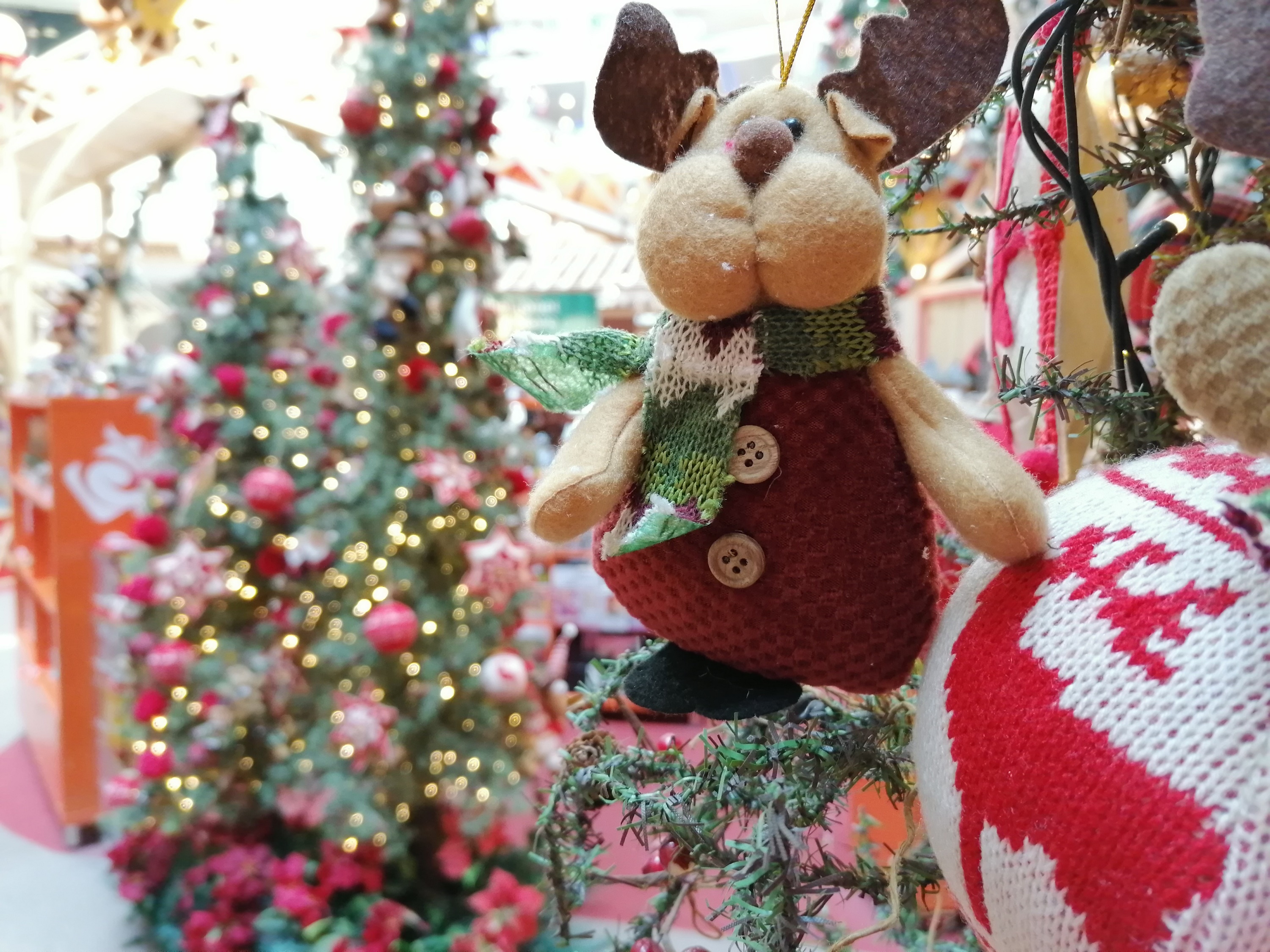 [shot by HUAWEI Y9s]
Portrait mode always works well with fairy lights in the background. All you have to do is turn on portrait mode, focus on the subject by touching the position on the display and the camera will blur out the background
Remember the basics
So these were all the photos we took at Mid Valley. Remember, each lens serve a purpose so learn to utilize it well. Personally, I think the main camera takes in too much light so you will have to control the light sensitivity. However, its strength lies in close-up shots as it's able to take sharp and clear details nicely.
For the ultra wide-angle mode, you don't always have to take a horizontal shot as it also helps in taking vertical shots, especially with the tall Christmas tree. Although it tends to lose a bit of colour contrast, that is actually pretty normal. Finally, if you want those sweet bokeh effect shots, you should totally use the 2MP depth sensor lens to separate the subject and background especially with the fairy lights behind!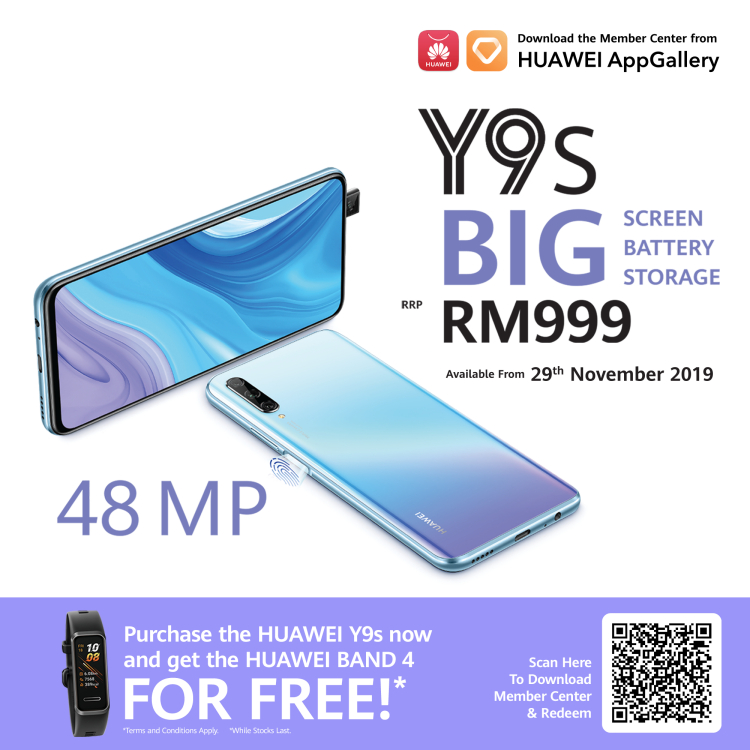 So what do you think of the photos? If you would like to test it out by yourself more, you can head over to the nearest Huawei Experience Store. For just RM999, you can also check out Huawei's online shop here for more details and there's also the Huawei Y9 Prime for just RM799. Stay tuned for more camera smartphone reviews like this at TechNave.com.
Huawei Y9s Specs & Price >