How to turn your tablet into a WFH laptop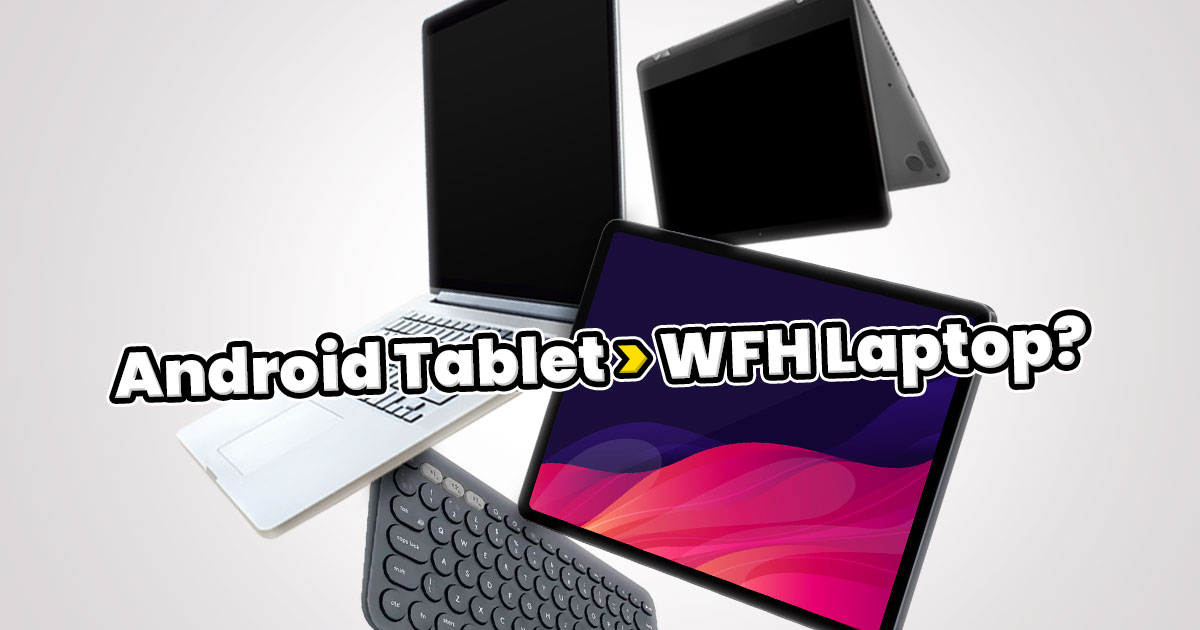 When MCO was introduced, the demand for laptops increased drastically as many people were forced to work from home. But, not everyone can afford such products as they're usually priced at around RM1900 or more depending on your budget.
If you have a spare tablet laying around, it's possible to build yourself a WFH machine for a much lower price. This article will highlight 3 budget categories that include all the tools you will need to convert your tablet into a WFH workhorse. With all that being said, let's have a closer look, shall we?
What do you need?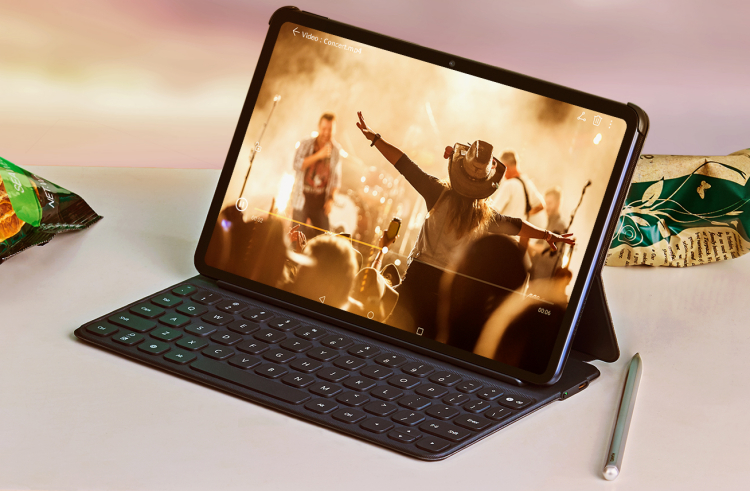 The first item you will need to turn your tablet into a WFH machine is a Bluetooth keyboard that fits your needs. The size of the keyboard is up to your preference, as users who constantly need to input numbers will need a keyboard with a number pad, while those who don't can opt for a compact 60% or tenkeyless keyboard instead.
Other than that, you'll also need a Bluetooth mouse for easier drag and drop or selection of text (your finger / stylus won't cut it, sorry Apple). It's possible to connect a wired mouse or keyboard to the tablet, but the problem with that is that you can only connect one of these devices at a time via a USB OTG dongle.
By using Bluetooth technology, you can connect both the mouse and keyboard to the tablet simultaneously. The only drawback is that you have to remind yourself to charge both these peripherals when their batteries are running low.
Budget WFH setup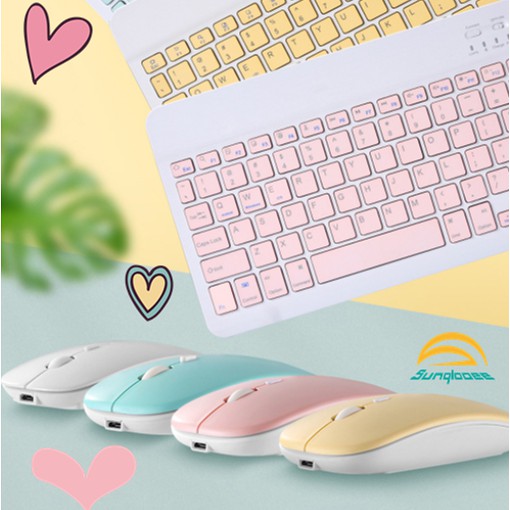 I like the variant with the mouse instead of the touchpad
If you're tight on budget, you can get the Sunqlooee Mini Wireless Bluetooth keyboard and mouse set from Shopee at only RM37.88 for the 7-inch variant and RM39.88 for the 9.7-inch variant. If you don't need the wireless Bluetooth mouse, you can opt for only the keyboard for a much lower price of only RM23.98 and RM26.39, respectively.
Alternatively, there's a much more expensive variant that comes with a touchpad instead of a mouse for RM60.93. Personally, I would get the keyboard and mouse combo instead of the touchpad as it feels much more natural to use, and it's almost half the price of the touchpad variant.
Mid-tier WFH setup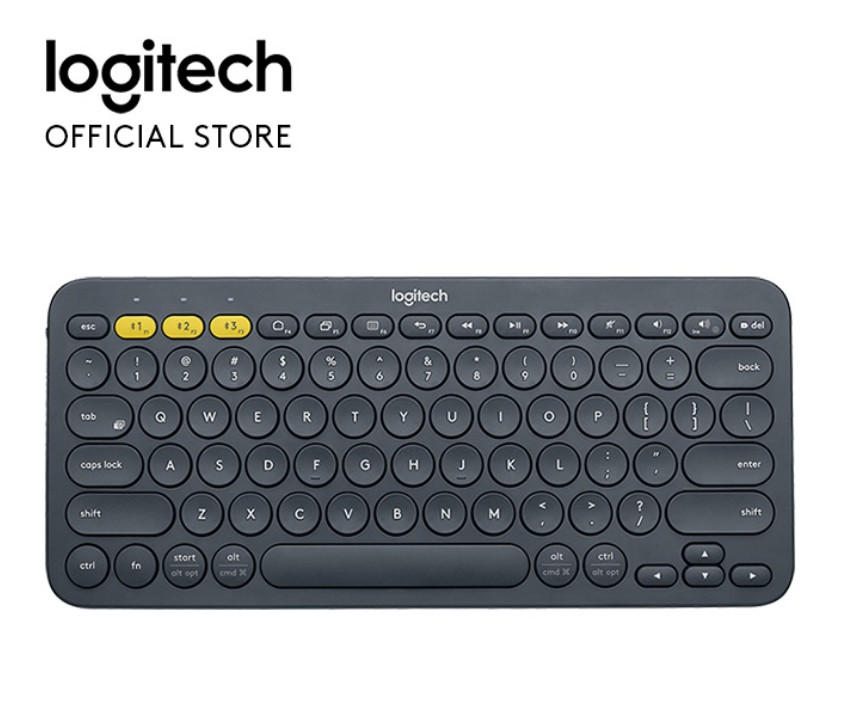 The Logitech K380 keyboard can connect up to 3 devices at the same time!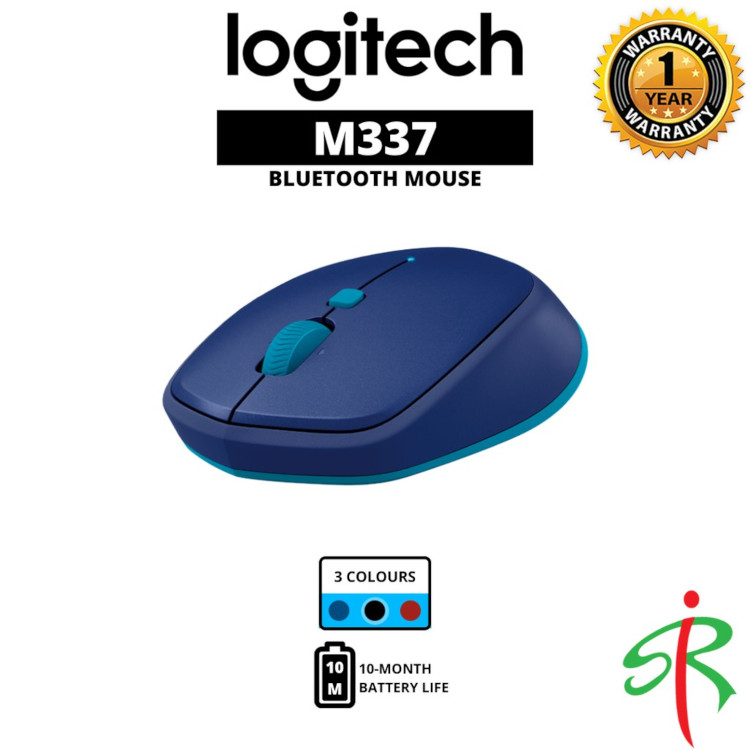 A single AA battery can last up to 10 months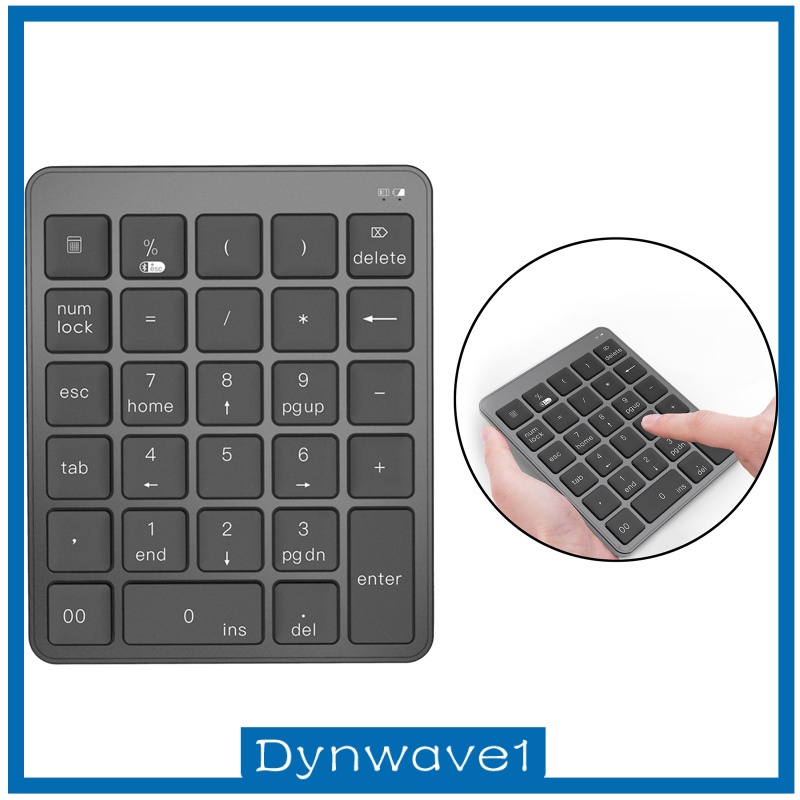 If you have a slightly higher budget, you can consider getting the Logitech K380 Bluetooth wireless keyboard and the Logitech M337 Bluetooth wireless mouse at the price of RM149 and RM78, respectively. The keyboard comes with way more features, such as dedicated media keys to control your device's volume.
Additionally, the mouse is also a lot more ergonomic than Sunqlooee's offering, which is very important as it reduces the chance of developing repetitive injuries. However, you might want to consider stocking up on AA and AAA batteries because the mouse and keyboard do not have a rechargeable internal battery. You can get a dedicated number pad if your work requires you to input a lot of numbers.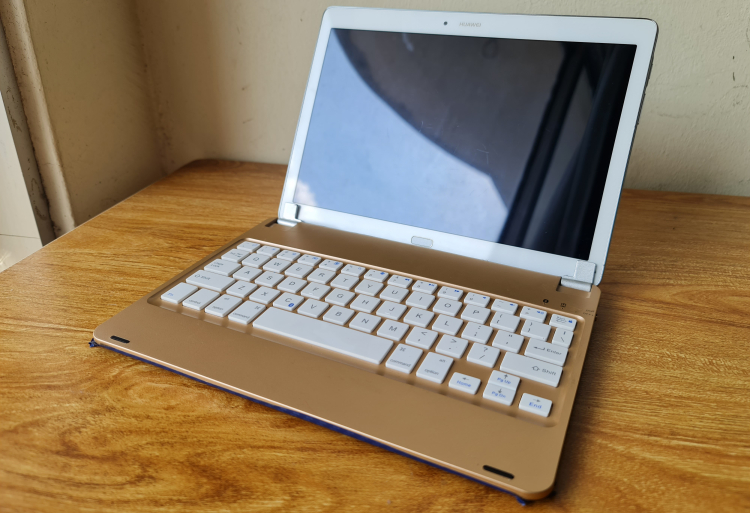 [Editor's Note] For myself, I'd recommend getting a keyboard with a hinge slot as it not only literally transforms your tablet into a laptop, you can adjust its angle as well. Most keyboard cases that fold out don't have this option, but many of the bluetooth hinge slot keyboards I've seen are made for Apple iPads with prices ranging from RM77 and above (here's the Shopee link for the keyboard above).
Most of the cheaper ones are only available from Mainland China or overseas, although there are those being sold locally as well. If you're looking to go this way, try and find 'Universal' hinge keyboards with Shopee Preferred or Preferred+ statuses. Or check the reviews and make sure that other buyers actually got their keyboards (you can also check out our How to buy things online guide for some extra pointers). If you can, try to find those where the slots have screws as you can then unscrew these to adjust the thickness of the slot, allowing you to fit in thicker or thinner tablets.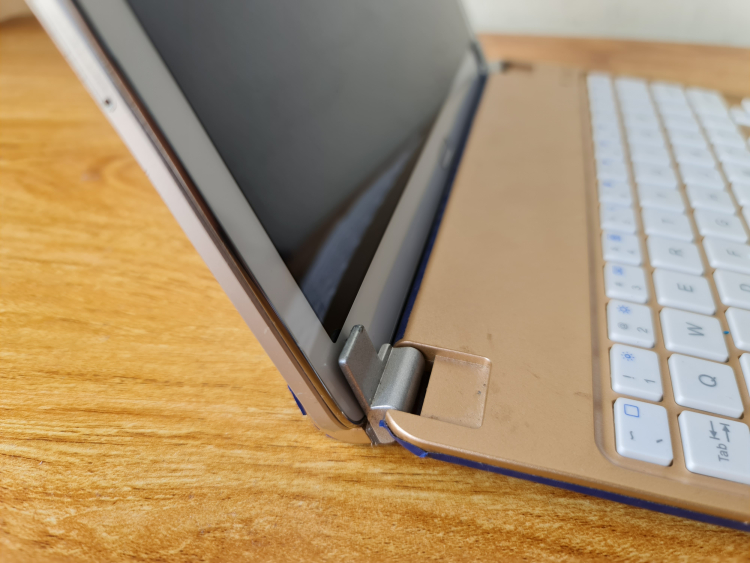 The hinge allows you to more easily adjust your tablet's angle or just close it up to become your own mini laptop
If you loosen these screws you can slot in a thicker tablet
Best budget WFH setup
Royal Kludge RK61 Mechnical Keyboard with Bluetooth connectivity
Double shot PBT keycaps gives you a more satisfying typing experience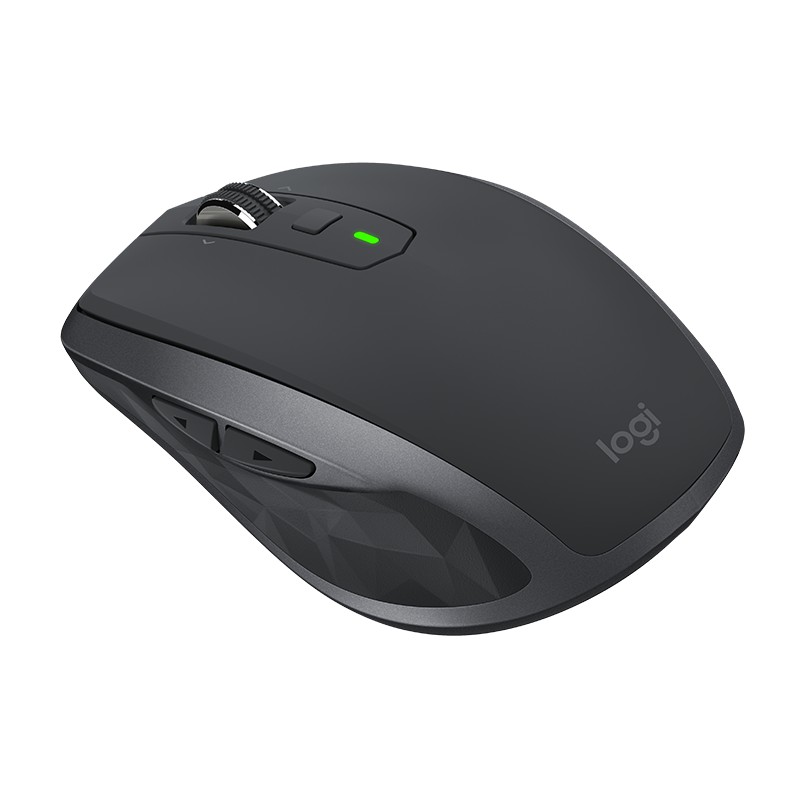 MX Anywhere 2S can be used on virtually any surface

If you want the best work from home setup while on a budget, you can get the Royal Kludge RK61 mechanical keyboard with Bluetooth connectivity, which gives a very satisfying typing experience. Not only that, you can change the existing ABS keycaps to a set of double shot PBT keycaps to accentuate the RGB lighting effect and improve the typing experience.
If you're adventurous enough, you can further mod the keyboard by stuffing foam inside the chassis and lubing the switches under each key for a smoother actuation. As for the mouse, the Logitech MX Anywhere 2S would be a great choice as it can be used on virtually any surface and easily switch between up to 3 devices.
Should you get a webcam and a headset?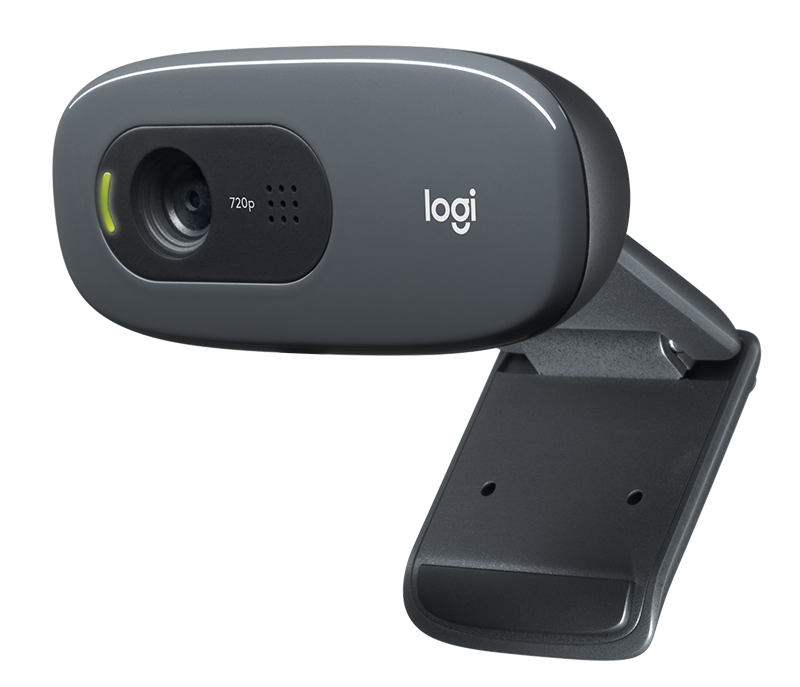 It depends. If you're satisfied with the video and sound quality that your tablet can capture during work meetings, you don't need to spend money getting a webcam and a headset. But if you absolutely must, the Logitech C270 with a built-in microphone is an excellent choice for the price of RM130.
With all that said, what are your thoughts about all the products mentioned above? Is there anything else you would rather get apart from the products listed above? Let us know on our Facebook page and for more updates like this, stay tuned to TechNave.com.