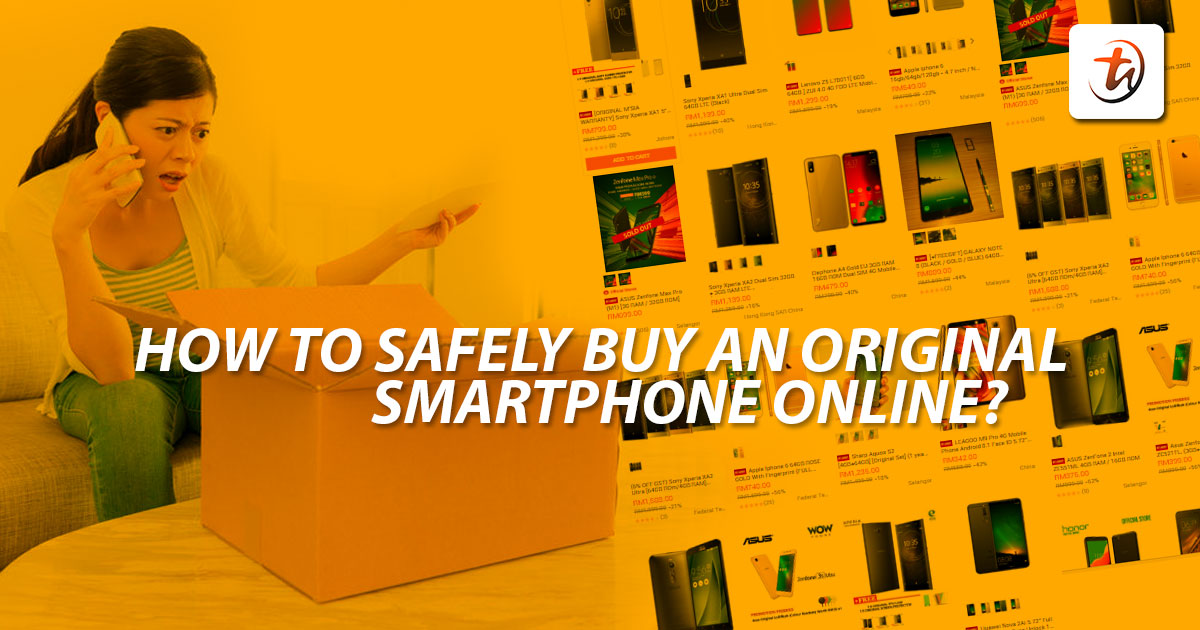 Update - Now that we have an official TechNave app, you can now search the nearest physical gadget shops around you. You can choose to opt for COD (cash on delivery) and all the shops on our app are verified sellers. You can download the TechNave app on both iOS and Google Play Store, click here to read more.
From time to time, our readers tend to ask us where is the best place to buy a smartphone (and also asking where our "shop" is, lol). Normally, we would tell you that the official concept stores or websites are the way to go, but there are still some people out there just waiting to con your money. So TechNavers, we have decided to write this article just for you. Here's "How To Safely Buy An Original Smartphone Online" along with some tips and tricks too.
There are several legitimate websites to buy from in Malaysia, you have Lazada, Shopee and 11street as the big three e-commerce destinations if driving to a nearby store is too much hassle. On the other hand, some smartphone brands also have their own online stores just for Malaysians such as apple.com.my, hihonor.com/my, Huawei's Huawei.com/my/, samsung.com/my, vivostore.com.my, oppostore.com.my and others. What about the rest? Well, other smartphone brands like realme, ASUS, Xiaomi have also opened their online stores but mainly on Lazada and Shopee.
Online Marketplace Protection
For those who don't know, the aforementioned Malaysian online marketplace websites and official stores will definitely have a buy-safe protection feature which allows you to get a full refund, if the items are not successfully delivered or wrongly sent. This is a guaranteed feature by the marketplace operator, not the seller so they are trustable as they are under a public listed company and has been operating well so far in Malaysia.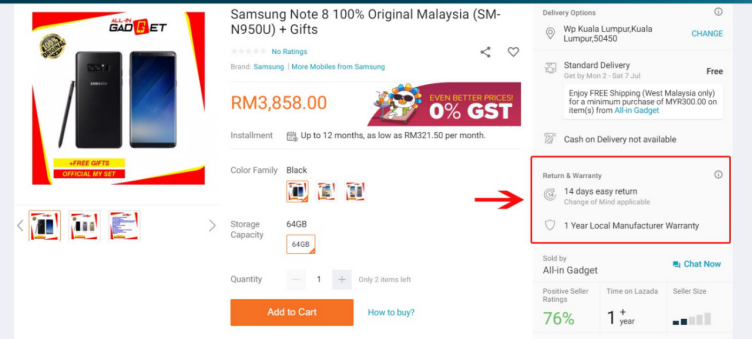 Here's what you should see when buying an original phone product on Lazada

Here's Shopee's version

Make sure you spot that "Local Manufacturer "
How to spot them? For instance, in Lazada you can spot it on the right side of the product page with a description of "7/14 Days Easy Return" and "1 Year Local Manufacturer Warranty ". Should you spot an AP Set (imported products from foreign countries), it would be labelled as "Local Supplier Warranty". Some are placed at the bottom too, like Shopee you will find its tag "Shopee Guarantee". But is it original? As mentioned, all you have to do is look for "1 Year Local Manufacturer warranty".
More tips and tricks to know if it's authentic
As long as the product has the "1 Year Local Manufacturer Warranty", the product is most probably not a fake item. However, there are a few sellers online who can fake it too. So if something happens, the process of refund is still a hassle. Here are more tips and tricks below for you to prevent getting scammed from irresponsible sellers.
Check the title and descriptions to make sure the details are correct. Some sellers can trick buyers using keywords like "used", "clone", "recon" and "lookalike" so avoid these sellers.
Check the rating of the sellers, sellers with poor ratings often don't deliver the right products or don't deliver in the time period mentioned. Of if the seller has a high rating, too many 5 stars posted on the same date is suspicious.
Check the Q&A (Questions and Answers) and reviews of the particular product, quite often, those who have asked or reviewed before will reveal info like whether the device is a lookalike and so forth.
When the price is too good to be true, double check with the rules above or read the reviews. You can check out the latest smartphone prices here as a reference.
It's also always best to screenshot the item description page before you order and save as a proof. There would be a chance where the seller changes the items description after you place your order.
Just in case you got a wrong or defected item, you can record a video when opening the parcel. It's much better than taking a photo.
How to check the latest price or correct tech specs?
Sometimes, scammers will try to sell a device like the Huawei Mate 10 Pro and Samsung Galaxy Note 8 way below the recommended retail price (RRP), coming out with 2GB + 16GB memory capacity only. You can always refer back to our TechNave.com site to see if the tech specs match up (so you don't end up buying a Mate 10 Pro with 1GB of RAM and 8GB of storage lol). You can also check the latest prices at TechNave.com and even search for one within your budget.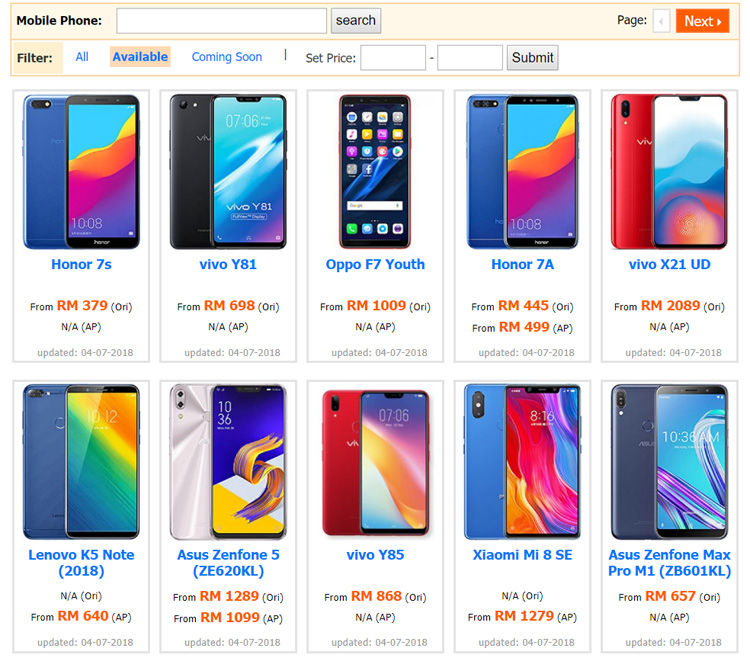 So that's it for now, folks. These are some of the tips to buy a smartphone or any particular product online. If you would like to know more about Lazada's 14-days Easy Return feature, you can read the FAQ here as well as how the Shopee Guarantee works. Stay tuned for more tech articles at TechNave.com.