How to utilise the Super AMOLED displays of the Galaxy Z Fold2 5G and Galaxy Z Flip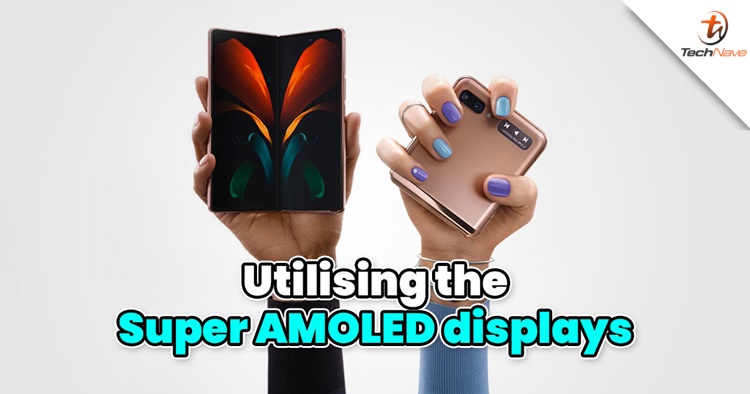 Previously, we have talked about ways you can flex with the Samsung Galaxy Z Fold2 5G and the Galaxy Z Flip. But is there anything else you can do with them? Well, it doesn't look like it, but that's not the point. As both phones are not exactly mainstream yet, many still wonder how it feels to experience these two foldable phones.
In this article, we will demonstrate how you could use the outer and inner displays. It'll be like a showcase of the two foldable phone's dual-display in action. So without beating around the bush too much, here's how to utilise the Super AMOLED displays of the Galaxy Z Fold2 5G and Galaxy Z Flip.
Galaxy Z Fold2 - Exterior and interior display usage
By now, you should know that the Galaxy Z Fold2 has two different displays. As a reminder, the phone has a 6.2-inch AMOLED display (folded). It's a massive improvement when compared to its predecessor, which has a 4.6-inch primary screen. When unfolded, the new model's Dynamic AMOLED 2x becomes a 7.6-inch display, which is also slightly larger than its predecessor's 7.3-inch.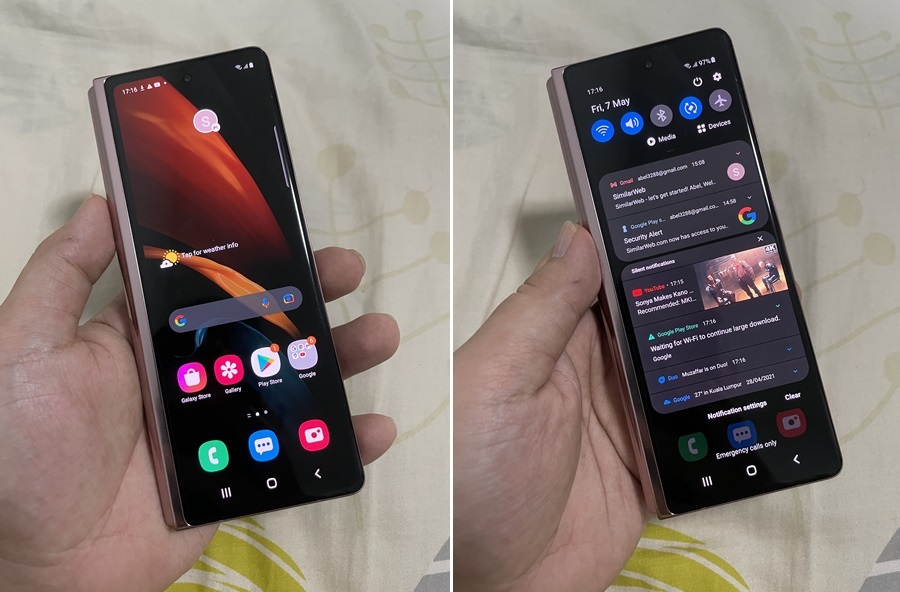 You don't have to unfold the Galaxy Z Fold2 to do your daily tasks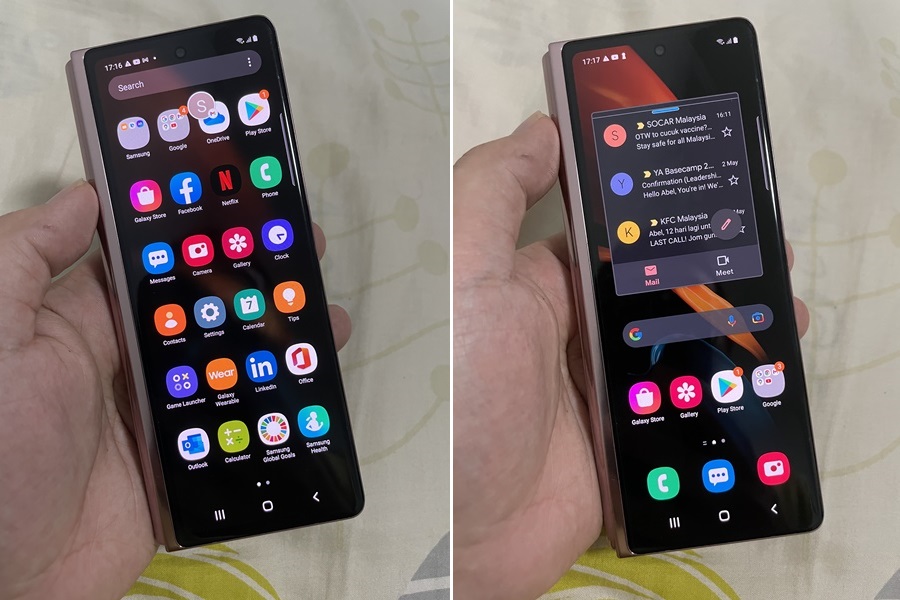 You can also add widgets for certain apps like Gmail (right), just like a regular phone
Perhaps one of the first things to do with the Galaxy Z Fold2 is to unfold it and check out all the things you can do. But just so you know, you don't always have to do that because you can do a lot just with the secondary display. Just treat it like any regular smartphone!
As for the inner display, you can treat it like a tablet. Everything looks bigger on this screen, making it a pleasure to watch YouTube or play mobile games. By the way, you can also use the split-screen function on the Galaxy Z Fold 2 and set three different apps. To do that, you will have to visit the Smart Pop-Up View in the Settings first. You can check out the steps below.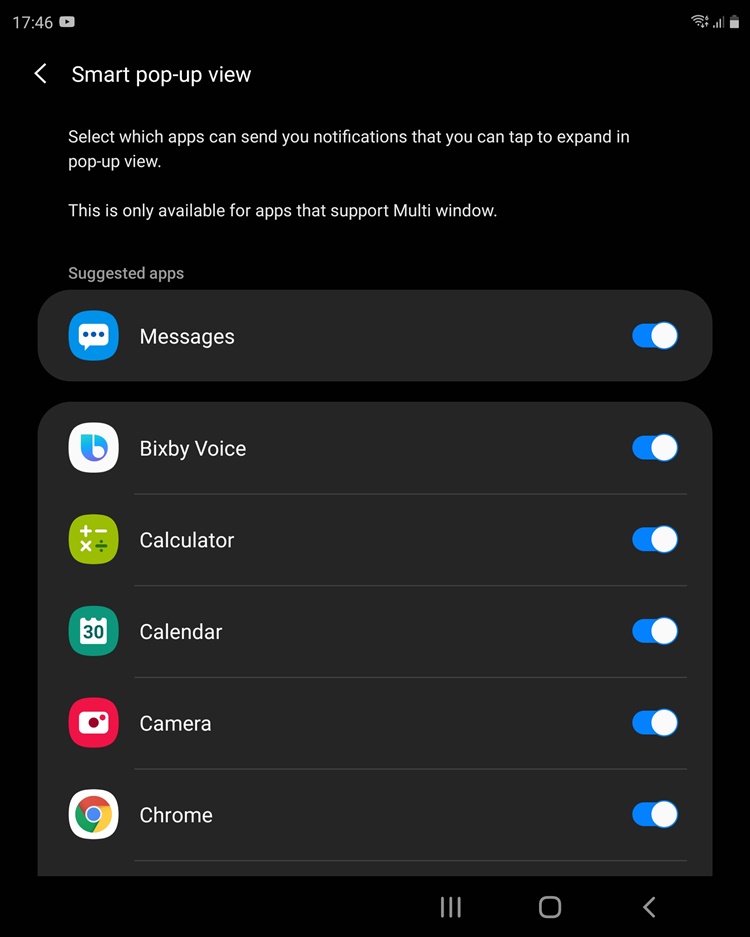 Step 1 - Search for Smart Pop-Up View in Settings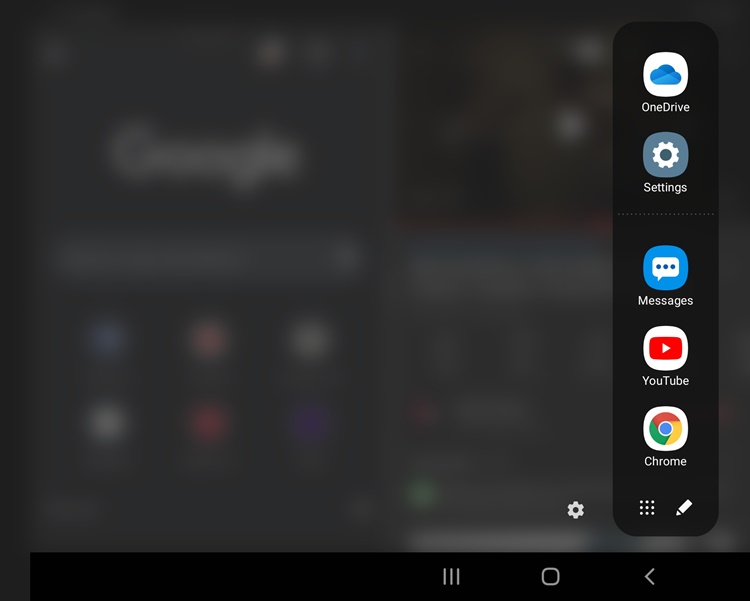 Step 2 - After selecting the apps you want, you can drag the icons from the bar on the right side of your home screen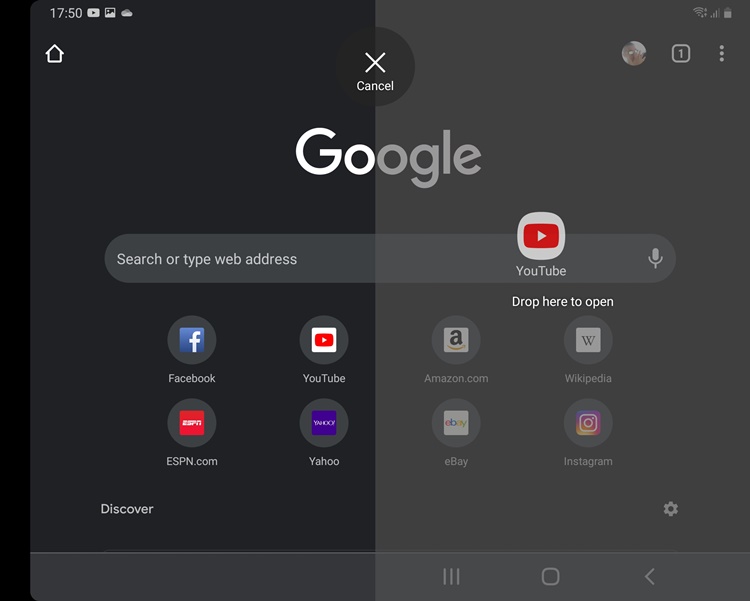 Step 3 - Drop the app to where you want it displayed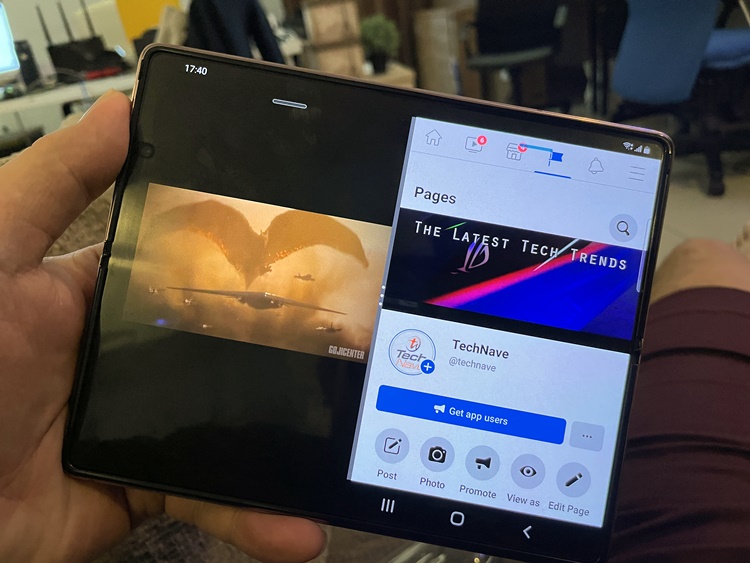 Watching YouTube and surfing Facebook on the couch like a boss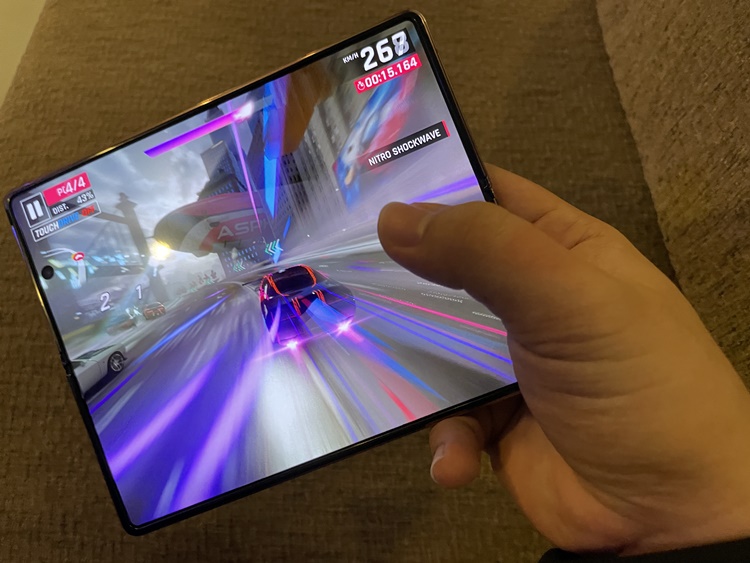 Also, THIS GLORIOUS DISPLAY
Galaxy Z Flip - You can use touch commands on the external mini display
As for the Galaxy Z Flip, this one is pretty straight forward. Previously, we wrote about the 5 creative ways to FLEX your Samsung Galaxy Z Flip while staying at home. But is that it? Well, not quite. Some people may have missed out on the phone's tiny external display beside the dual rear camera. When folded, you can actually see a second display on the outside that shows you who's calling. You can also see incoming notifications and a preview of the camera!
Yup, you can even touch the external display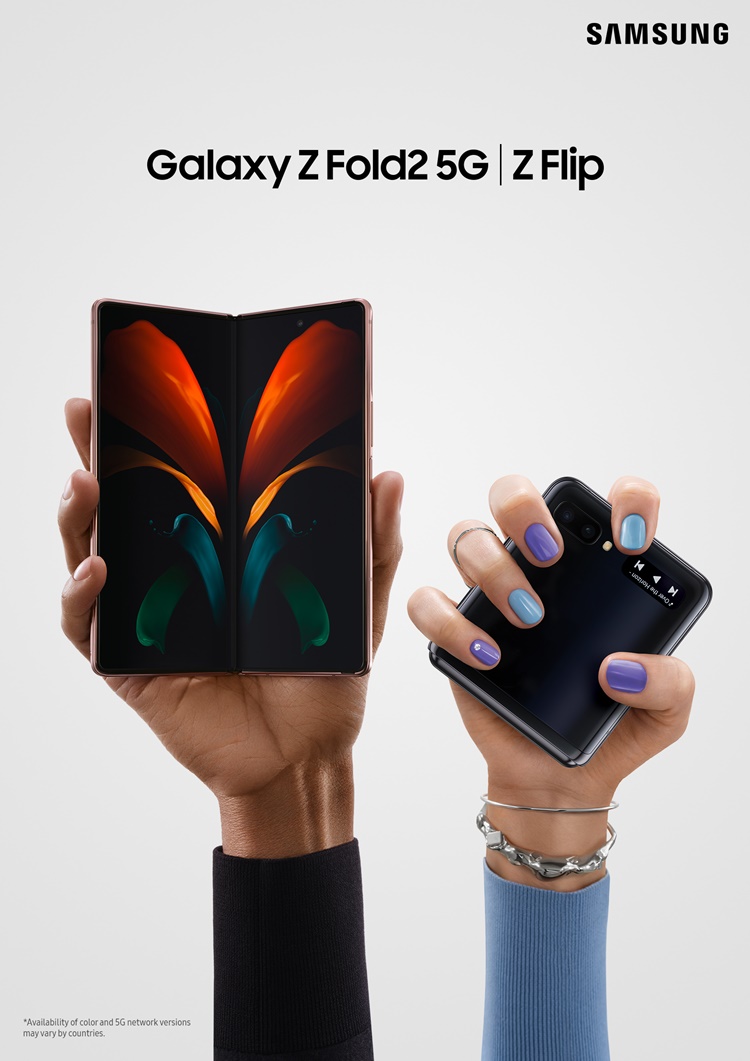 And that's it! Bet you didn't even know that you could do touch commands on the Galaxy Z Flip's mini display, huh? Anyway, if you haven't heard - both the Galaxy Z Fold2 and Galaxy Z Flip's price tags have been reduced to RM6999 (originally RM7999) and RM3999 (originally RM5888), respectively! In our opinion, the latter is one sweet deal.
Or if you prefer another alternative, both of these foldable flagships are eligible for a trade-in programme up to RM4590 OFF. It's now ongoing and will end on the 31st of May 2021 so to learn more about the trade-in, you can visit the official webpage here. Also, the Galaxy Z Flip is only available in Mirror Black and LTE in Malaysia.
To find out more about them, you can visit the official product pages on the Samsung Malaysia below. Stay tuned for more tech articles at TechNave.com.