Huawei Ascend G6 4G review - Good looking 4G LTE smartphone for below RM1000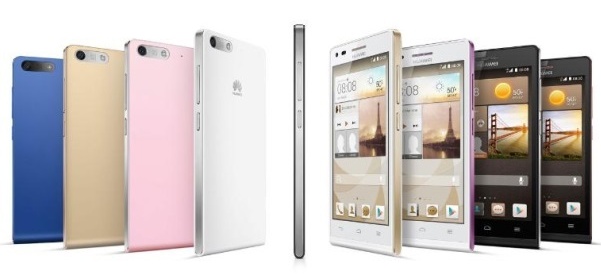 The Huawei Ascend G6 4G is the refresh of the Huawei Ascend G6 with new 4G LTE connectivity. Originally designed to provide a more affordable midrange offering of the former flagship Huawei Ascend P6, the Ascend G6 features the same look and feel with a slightly smaller 4.5-inch screen and a thicker 7.9mm thin chassis. Does it still offer enough punch for today's users? Check out our full review of the Huawei Ascend G6 4G below to find out.
Design - If it's not broke don't fix it
Huawei seem to have followed the maxim of "if it's not broke don't fix it" for the overall design of the Huawei Ascend G6 4G. This is because it looks more or less the same as the previous Huawei Ascend G6, right down to the alloy metal sides. The only major difference is that the back cover is now removable but rather slippery plastic. In short, it looks a lot like the Apple iPhone with it's flat and thin design but with a rounded bottom half instead. It still looks quite stylish and should appeal to those who want an Android smartphone that looks like an Apple iPhone with a bigger screen.
The Huawei Ascend G6 4G retains the same rounded top half with metal alloy sides as the Apple iPhone with a rounded bottom half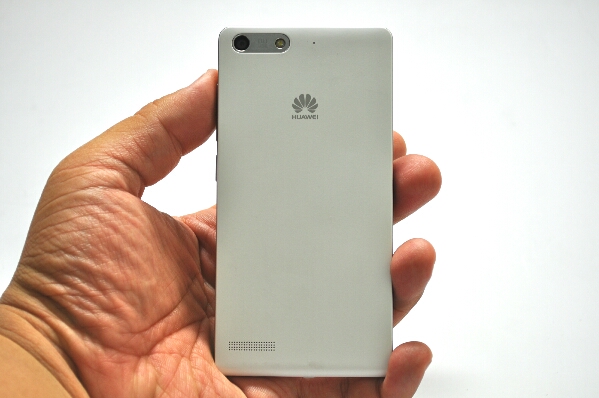 The removable back cover looks good but the plastic backside is a little slippery
While there is no flex from top to bottom, there is some flex on the sides, perhaps due to the removable back cover. Since there is very little change to the overall design, the 3.5mm jack is still placed rather strangely on the side at the bottom. Fairly functional capacitive backlit navigation keys line the bottom of the 4.5-inch display which offers a reasonable 540 x 960 pixel resolution. While we don't like that you have to remove the back cover just to get access to the SIM card and micro SD slots, at least you don't have to remove the 2000 mAh battery either.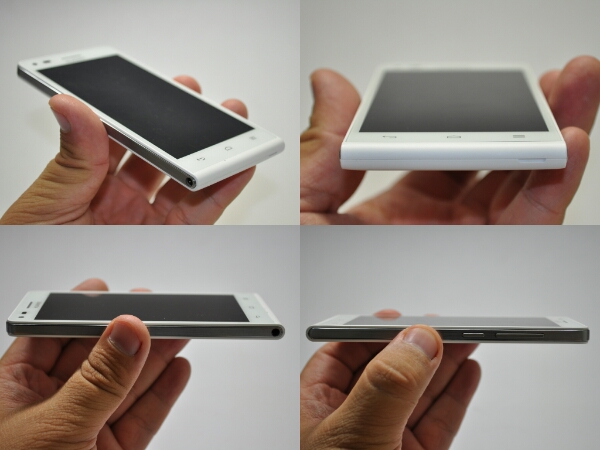 The design is still very stylish and up-to-date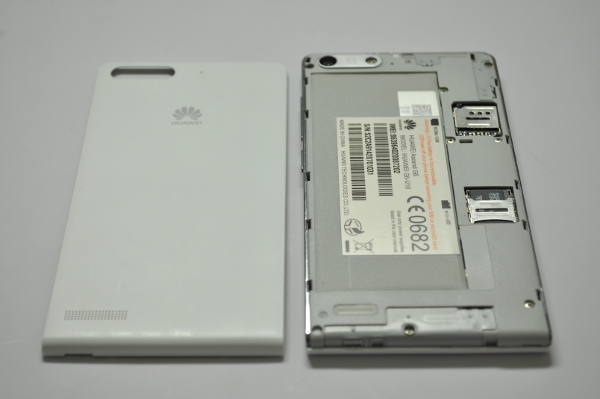 The back cover reveals a custom Huawai battery and the SIM and microSD slots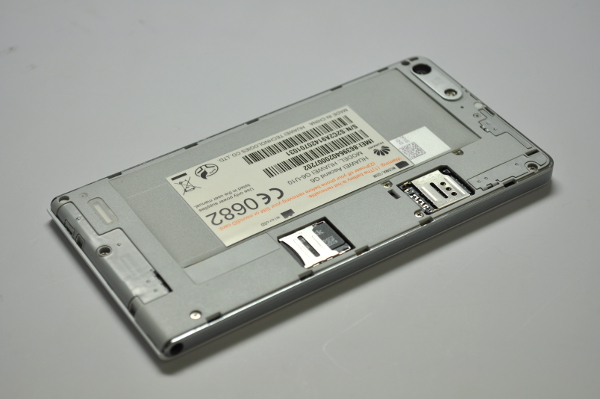 While you do have to remove the cover, at least you don't need to remove the battery just to add or change the SIM or microSD

Tech specs and features - Oldie but goldie features with 4G LTE
In terms of tech specs and features, again not much has changed from the original Huawei Ascend G6 which you can see using our Huawei Ascend G6 vs Huawei Ascend G6 4G comparison tool. We found that apart from the 4G LTE processor and 4G LTE connectivity, there isn't much difference between the two. Despite that, the Ascend G6 4G LTE still retains some features which let it stand out somewhat from the current midrange crowd. These tech specs and features include NFC (which is normally reserved for flagship smartphones) and DTS sound enhancements but the full tech specs listing can be seen below:
1.2 GHz quad-core processor
1 GB RAM
8 GB internal storage + microSD (up to 32 GB)
4.5-inch LCD display (IPS, 540 x 960, 245 ppi)
8MP rear camera + 5MP front camera
Supports Wifi, NFC, GPS, 3G and 4G LTE
131.2 x 65.3 x 7.9mm | 115g
Android v4.3 (Jelly Bean)
2000 mAh battery
While the older tech specs and features don't detract from the overall functionality, we did find that the Huawei Emotion UI 2.0 Lite interface lacks many of the features available in newer Huawei Emotion UI. This includes no extra motion control features, no suspend button and no double-tap wake-up, features which were available with either the Huawei Ascend P7, Huawei Honor 3C or Huawei MediaPad X1. Considering that the hardware isn't that much different, we wondered why Huawei didn't update the UI here as it would help add more features (and value) to the smartphone.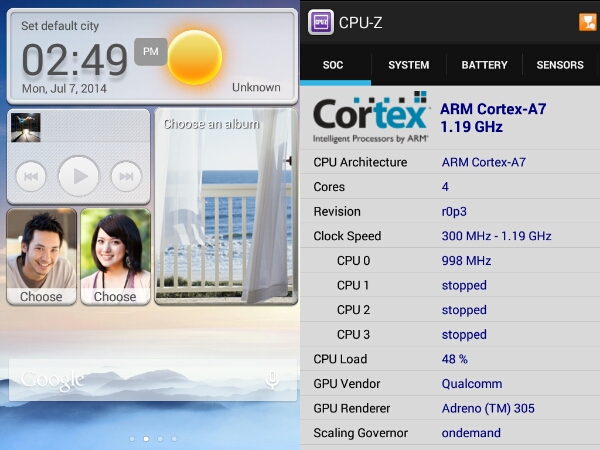 The interface is smooth with no lag while the Qualcomm processor is quite reliable
Performance - Still a good midrange device
When it first came out, the Huawei Ascend G6 could have been said to be one of the better smartphones in terms of performance. This is evident with benchmark scores that include 16534 on AnTuTu, 4462 on 3DMark: Ice Storm, 4013 on 3DMark: Ice Storm Unlimited and 55.2fps at a resolution of 960 x 544 pixels on Epic Citadel. However, it is clearly showing signs of age. While it can handle 720p video playback, 1080p video playback lags and stutters. On the plus side, the extra audio enhancements like DTS ensure very good audio with clear individual sounds but it isn't very loud. For the most part, the phone is quite responsive still with no lag in between screens, but it cannot run certain higher-end apps or games smoothly. Battery life is above average, lasting about a day or so on normal usage but just about 4-5 hours on continuous heavy use. Standby time is also rather short with about 3-5 days. Connectivity is good for the most part.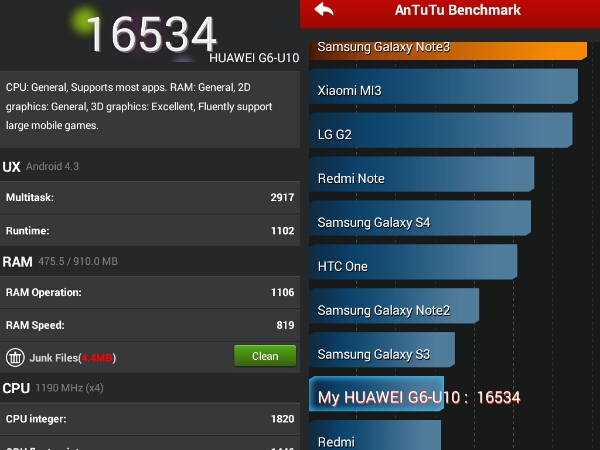 The Huawei Ascend G6 4G packs in a score of 16534 on AnTuTu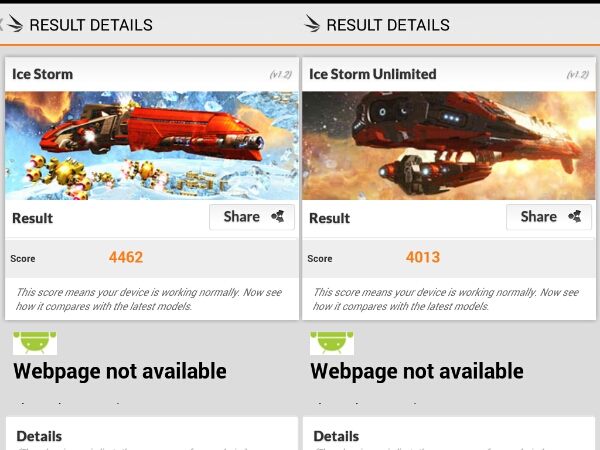 3DMark performance is above average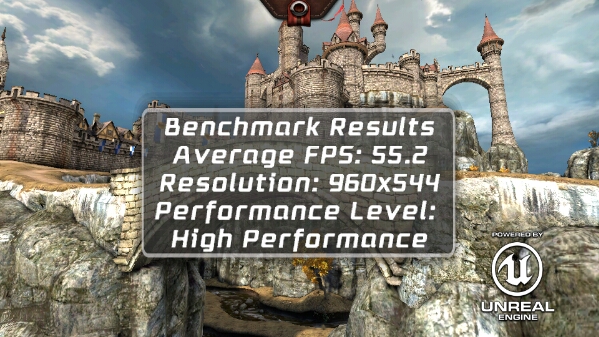 The Huawei Ascend G6 4G still does well with 3D in Epic Citadel but this is partly due to the lower resolution

Camera performance is good with clear pictures and good colours, however it is a little slow, perhaps because the camera hardware hasn't been refreshed either. Compared against the Huawei Honor 3C which also packs in similar specs (8MP rear camera, 5MP front camera) the G6 is definitely less responsive. This can be seen in the burst mode which lags somewhat, but make no mistake, the cameras still work well and capture good images along with 720p video recording. Low light performance is not as good as newer smartphones (again, probably because of older filters) with the same 8MP rear camera and 5MP front camera but it is still better than your average entry-level cameraphone. The 5MP front camera does surprisingly well though and delivers good performance for the most part.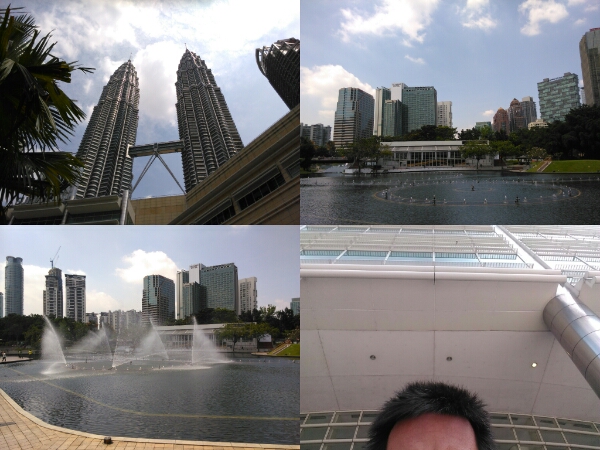 Colours are captured well, while the 5MP front camera does a good job as a selfie camera

The Panorama shot is quite good, but not as smooth or as fast as newer cameras which you can see in the transition between each frame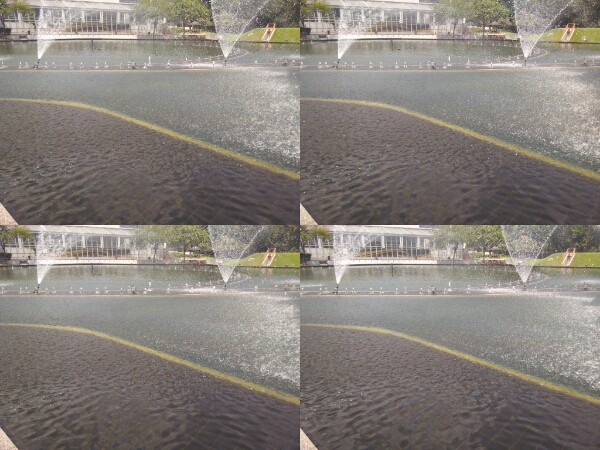 Burst mode works well, but like other camera features, lags a bit due to the older hardware. Everything is still in crystal clear resolution though, which is what really matters.

Price - A good looking below RM1K 4G LTE smartphone
At RM899 the Huawei Ascend G6 4G is priced quite high compared to other below RM1K 4G LTE smartphones. This inlcudes the ASUS ZenFone 5 LTE, the OPPO Neo 5, the Motorola Moto G LTE and the upcoming Xiaomi Redmi Note 4G. However, asides from the ASUS ZenFone 5 LTE it does look more premium than many of these smartphones while still offering midrange tech specs and some flagship features. These tech specs do the Ascend G6 4G well, but with none of the features that the newer Huawei smartphones have, it does mean you're basically getting a smartphone with older components. We expect a further price drop would make it more competitive unless Huawei have some more affordable models waiting for release in Malaysia like the Huawei Honor 3C 4G.
Conclusion - A still-stylish below RM1K 4G LTE smartphone
Overall, the Huawei Ascend G6 4G is a good stylish midrange smartphone with 4G LTE connectivity that looks better than most 4G LTE smartphones within it's price range. While it may be a bit older and less responsive than newer smartphones, it still packs in some features like NFC and better audio than most other below RM1K smartphones while still looking very good for it's age. It should fit well with those on a budget who want a better looking smartphone but still want to browse fast mobile Internet on the go.
Our unboxing for the Huawei Ascend G6 4G smartphone
Our hands-on video for the Huawei Ascend G6 4G smartphone

*TechNave.com would like to thank Huawei Malaysia for providing us with a Huawei Ascend G6 4G review unit. It allowed us to do a more in-depth review and test out more features.
Huawei Ascend G6 4G Specs & Price >