Huawei Malaysia Country Director teases Huawei Nova 5T before the official launch today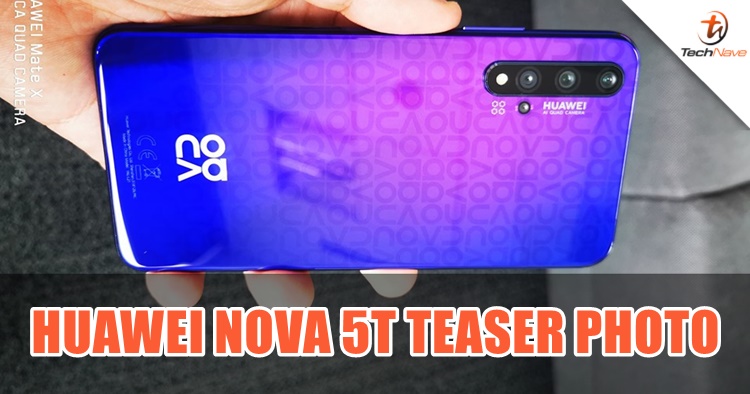 In case you missed the Kuala Lumpur Fashion Week 2019 over the weekend, the Huawei Nova 5T made its first appearance there (globally!) and it pretty much sets the Malaysia launch which is today (27 August 2019) at 2 PM later on. In anticipation of this, Huawei Mobile Malaysia Country Director, Bill Liu has posted the phone in a Huawei fan group as a teaser showing the phone in full flesh.
Looking at the Nova 5T, the phone design is exactly the same as the one that we saw back in July when we had a first hands-on experience of the Nova 5 series. The only difference, however, is the front camera where the Nova 5T uses an O-cutout instead of a waterdrop notch. It's also important to note that the Nova 5T tech specs have minor differences with the Nova 5 Pro, where it features a smaller display of 6.26-inches, a 2MP depth sensor in favour of an 8MP telephoto lens, a slightly bigger 3750mAh battery and a smaller 128GB storage.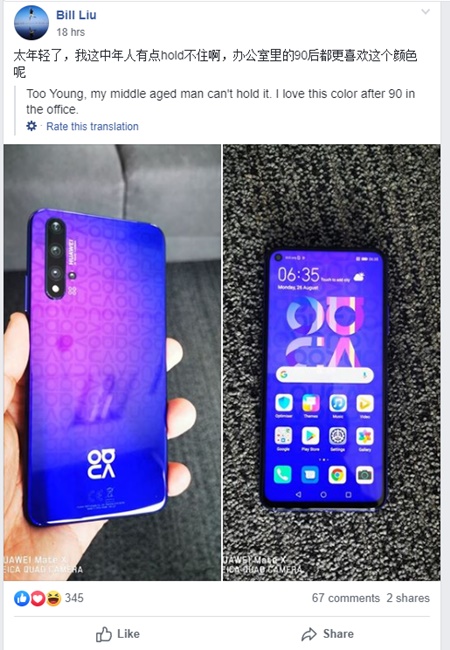 We will be catching the Nova 5T global launch here in Malaysia soon, so do stay tuned for the official coverage only at TechNave.com.
Huawei nova 5T Specs & Price >