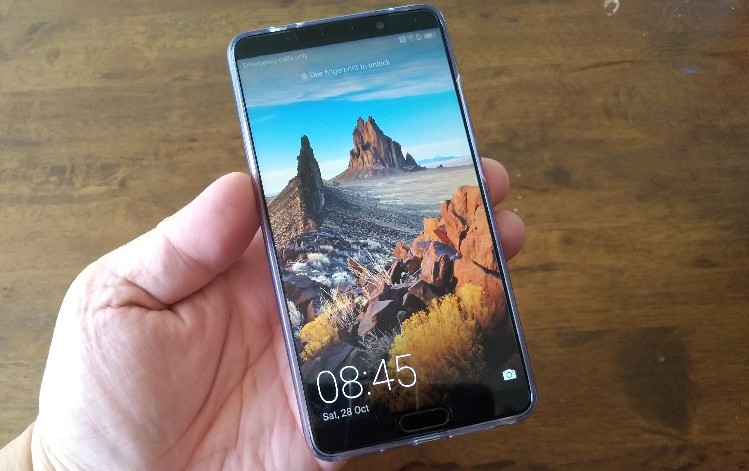 Huawei are no strangers when it comes to pushing boundaries for their smartphones and devices, and the Huawei Mate 10 is no exception. Featuring the groundbreaking Kirin 970 processor, a new rounded mirror like glass back, nearly all of the new Huawei Mate features but still retaining the look and feel of the Mate 9, the Mate 10 seems like the best step between the Mate 9 and the Mate 10 Pro. But does it deliver the best of both the Mate 9 and Mate 10 series? Find out in our review of the Huawei Mate 10 below.
Design - 2K Fullview display yet still feels like its predecessor
The Huawei Mate 10 surprisingly feels like its predecessor the Mate 9, despite going for a more premium curved glass back. This is perhaps because the phones have similarly wide bodies and almost 6-inch displays. While the grip is just as comfortable and well-balanced as before, it definitely feels like a wider phablet compared to the taller and thinner Mate 10 Pro.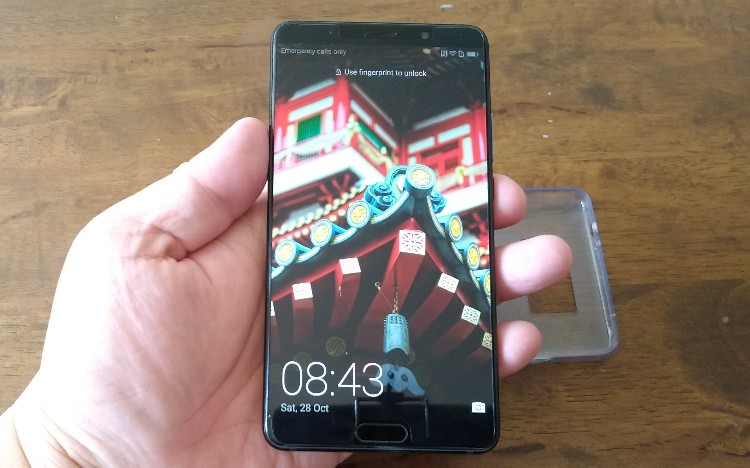 The fullview 5.9-inch 2K display still maintains the more traditional 16:9 aspect ratio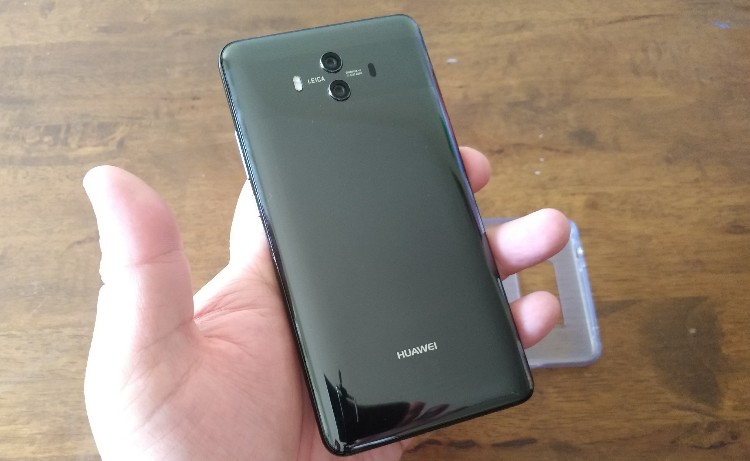 A shiny curved glass back makes it look very nice
Unlike the Mate 10 Pro, the 6-inch 2K display uses the more traditional 16:9 aspect ratio but still offers a very high display to body ratio, more than enough to be called a FullView display. Also unlike the Mate 10 Pro, the Mate 10 retains a 3.5mm audio jack and has a multi-function front fingerprint sensor enabled home touchpad.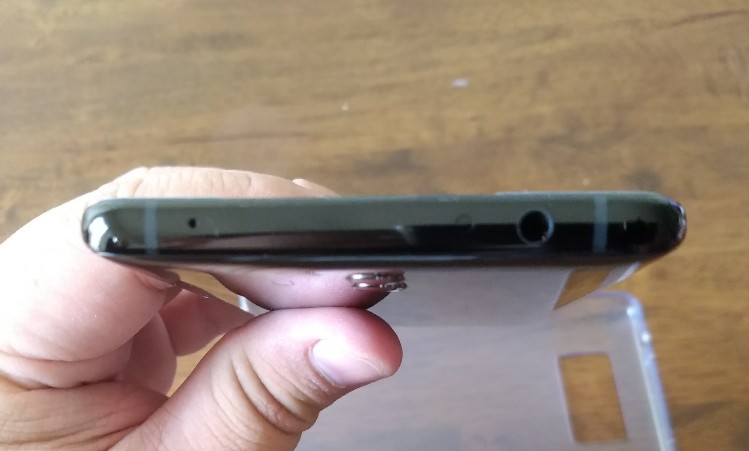 There's a 3.5mm audio jack to go with the infrared blaster on top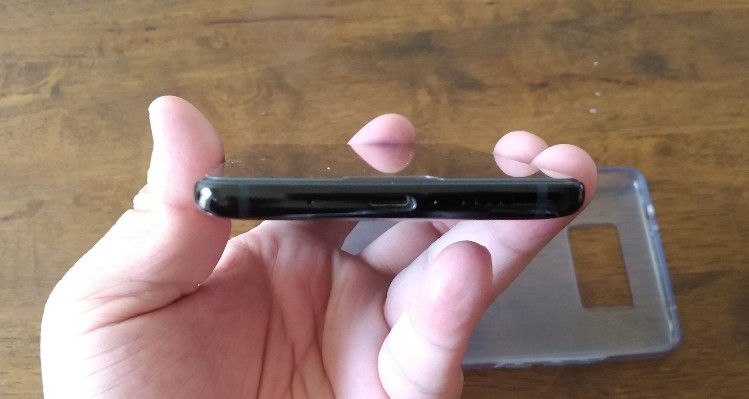 USB Type C and the bottom speaker grill (another speaker is on the front)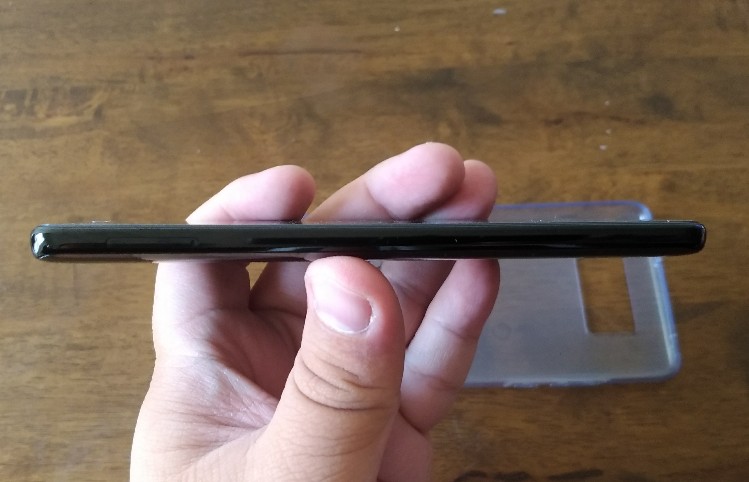 Nothing on this side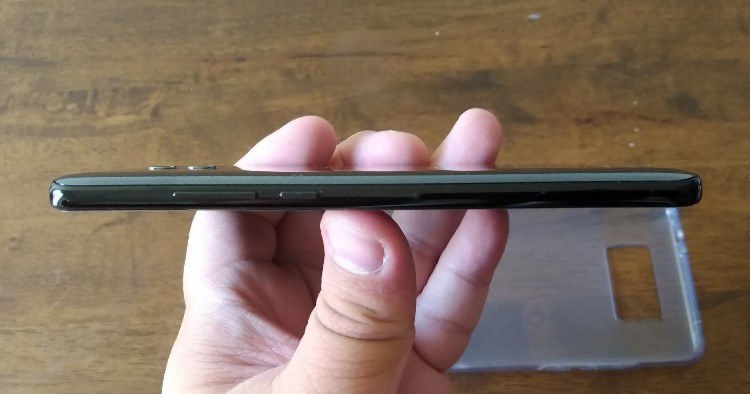 Power and volume controls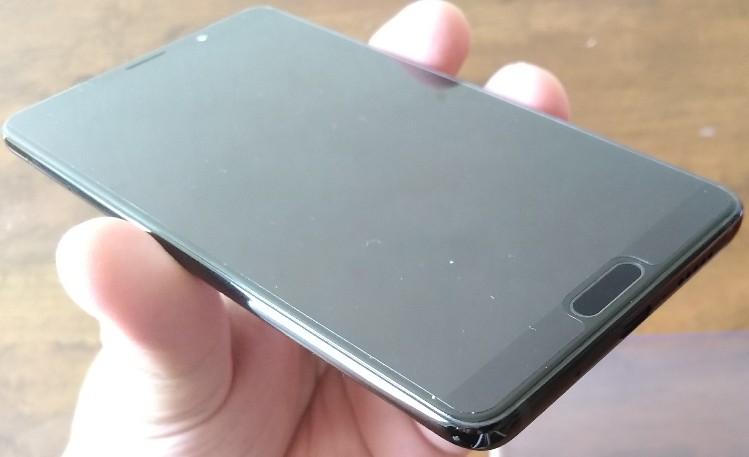 The front fingerprint home touchpad lets you navigate easily
The Mate 10 also offers a hybrid dual SIM slot so you can choose between 2 SIMs or 1 SIM slot and up to 256GB microSD. It also comes with a free case.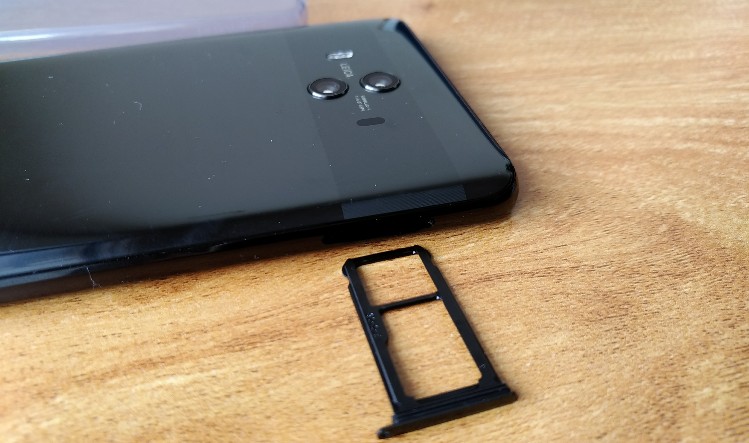 So you can pack in 2 SIM cards or 1 SIM Card + 1 microSD card
Tech specs and features - Nearly all of the latest features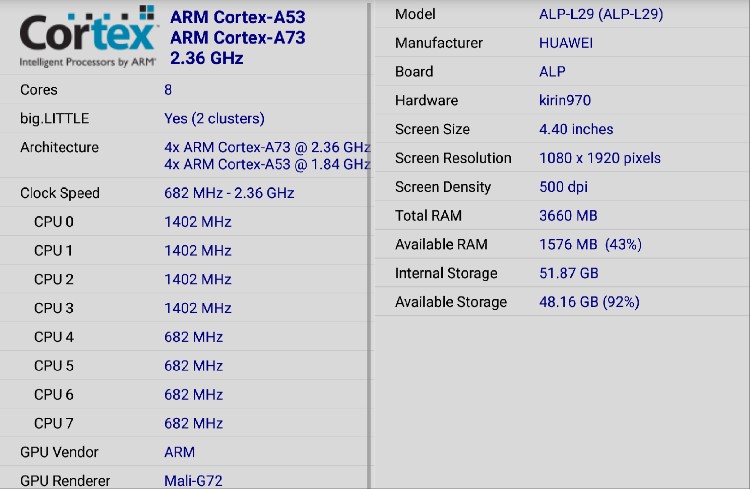 As you can see, 4GB of RAM and 64GB of storage are enough for the most part
Here are the Huawei Mate 10 tech specs:

2.8GHz octa-core Kirin 970 processor + Mali G72MP12 (world's first) + dual ISP + NPU




4GB RAM




64GB storage + up to 256GB microSD




5.9-inch FullView display (2K, 1440 x 2960 pixel resolution, 16:9 aspect ratio, HDR10, Super Dynamic range)




Supports 3.5mm audio jack, USB Type-C port (DisplayPort 1.2 capable), Bluetooth 4.2, 802.11a WiFi a/b/g/n/ac




12MP RGB (f/1.6 aperture, Summilux H Leica lens, OIS, 4-in-1 hybrid focus [depth, contrast, laser, PDAF]) + 20MP monochrome rear camera / 8MP front camera (fixed, wide angle)




Features IP53 dust and water resistance (splash resistant), front 3D fingerprint sensor, dual hybrid nano SIM, 4G LTE (Cat16), Hifi Audio, infrared blaster (universal remote control), knuckle gesture, aptX/aptX HD + LDAC HD Audio,




77.8 x 150.5 x 8.2mm | 186g




4000 mAh battery + SuperCharge (World's first TUV Rheinland Certified Charging)




EMUI 8.0 + Android 8.0




Available in Black, Champagne Gold, Mocha Brown, Pink Gold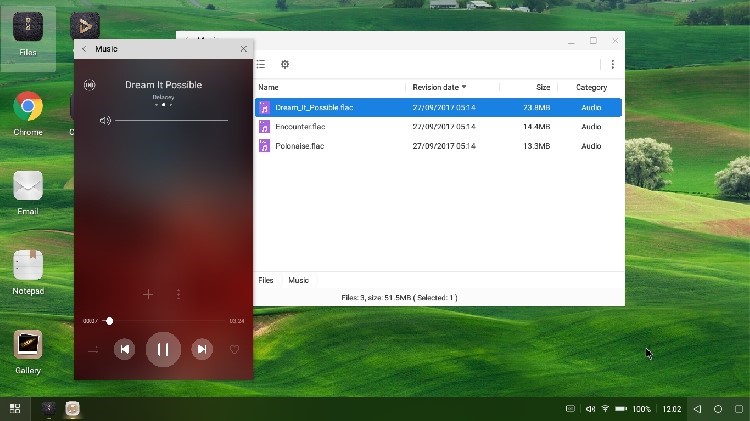 The EMUI Desktop lets you turn your Mate 10 into a PC
The Mate 10 offers plenty of new features that mainly focus on the AI driven Neural Network Processor Unit or NPU in the Kirin 970 that includes AI driven photography which automatically adjusts photo settings while taking photos, a non-Internet based language translator and Easy Projection, which lets you turn the Mate 10 into a PC Desktop or easily display the phone's screen with practically any HDMI to USB-Type C cable. However, the standout features don't stop there.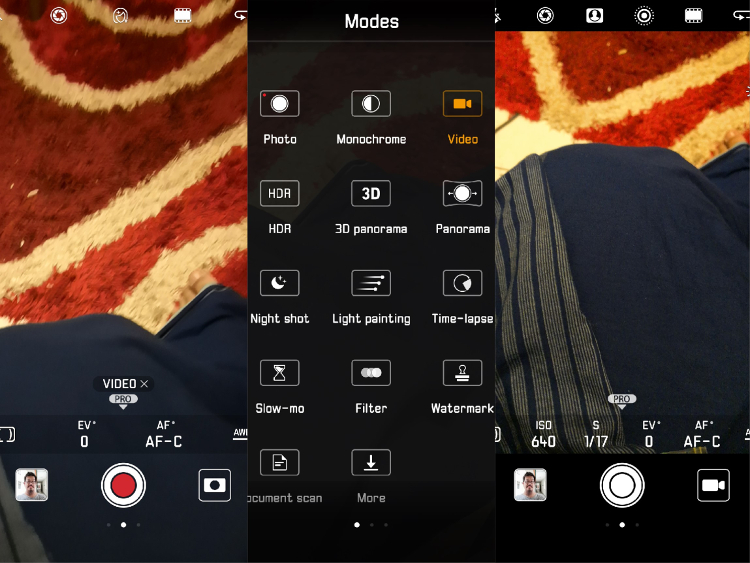 Camera Features including the Pro mode for both video and manual
Despite the Mate 10 being the more affordable version, it packs in a 5.9-inch 2K display and like the Huawei P10, also has a front fingerprint sensor that also offers multifunctional navigation (tap for back, long press for home and swipe for recent apps). It also packs in Summilux H Leica lens and OIS with a 12MP RGB + 20MP monochrome dual rear camera.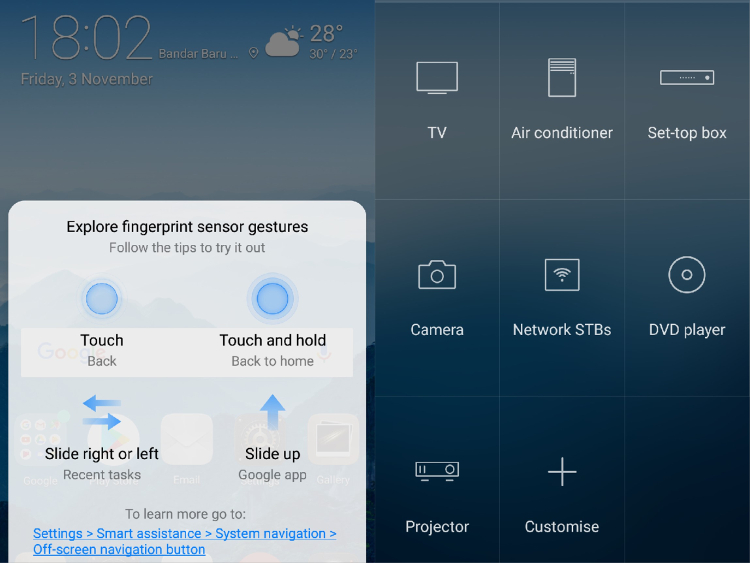 Camera features include 4K video recording (but without video stabilization), full HD video recording at 60 fps (no stabilization either), the Leica powered monochrome mode, Portrait mode, wide aperture mode and even has lighting features for vibrant colours or smooth shots beyond the standard. There's an excellent pro mode as well, while the front Leica camera also allows blurred background portrait mode shots despite only having a single 8MP front camera.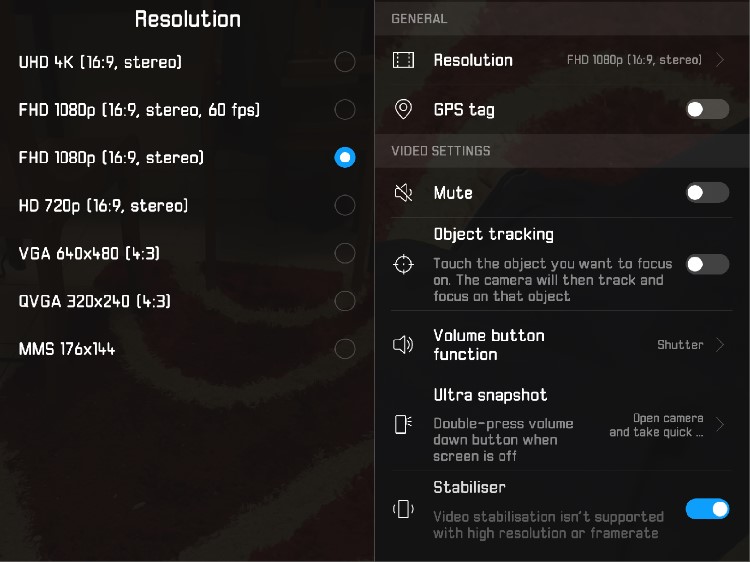 While it is only rated at IP53 water resistance, quite a few reviewers have noted that it can take more than just a splash and even survive minutes underwater. It also has an infrared blaster that allows you to turn it into a universal remote control and while the 64GB of storage is less than the 128GB on the Mate 10 Pro, at least you get up to 256GB worth of microSD as well along with SuperCharge and aptX/aptX HD + LDAC HD Audio.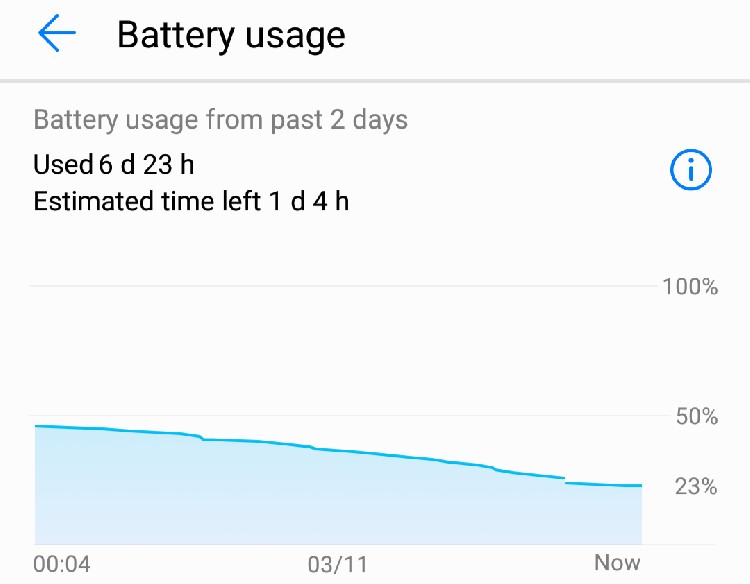 Performance - Still the long-lasting workhorse but now with beast-like power
Unlike last year's Mate 9, the Mate 10 packs in practically the same fast Kirin 970 processor and Mali G72MP12 and this shows in flagship-level performance like 169746 AnTuTu scores, a very fast 2872 score in 3DMark and super smooth 60.2 fps in 2K resolution in Epic Citadel. However, while game performance on Asphalt 8:Airborne is super fast and butter smooth, the new graphics means that the game hasn't been optimized for it and special effects like snowflakes, rain and burst of purple fire from the nitro don't show up. We expect these to appear once the game developers catch up though.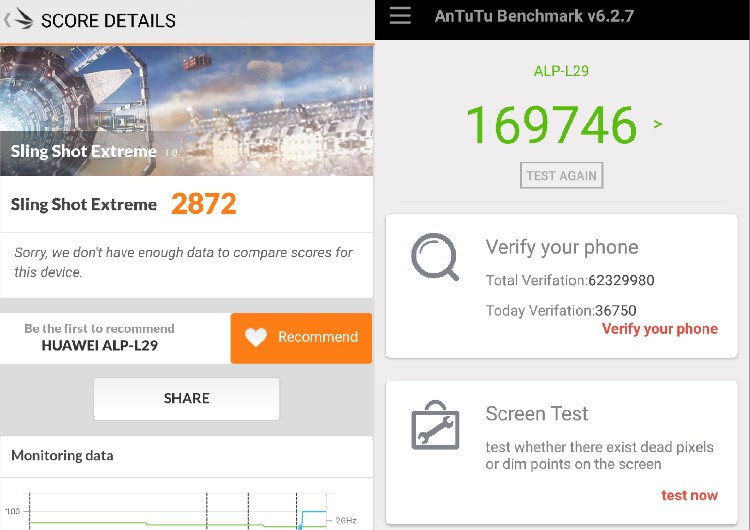 3DMark and AnTuTu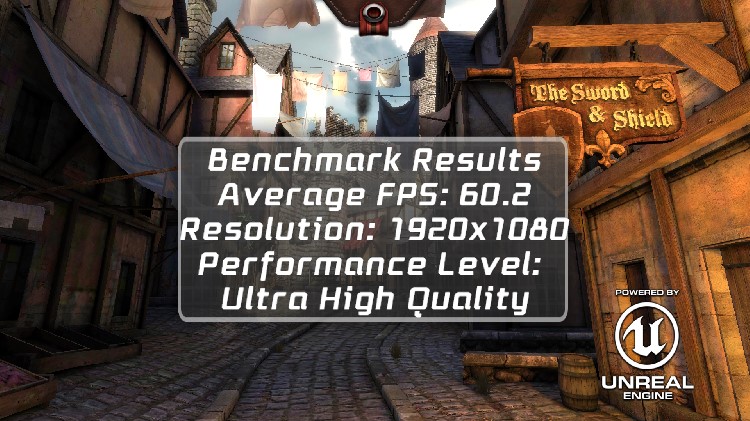 Epic Citadel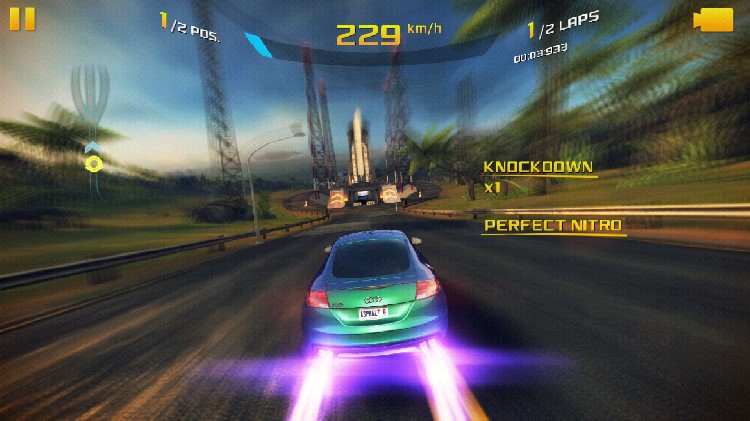 Asphalt 8: Airborne is super smooth but lacks the burning fire trails and other special effects
While the Mate 10 is a total beast in terms of performance, it is surprisingly energy efficient, getting close to 2 days on medium to heavy usage and up to 6 days on minimal usage. The Supercharge gets you back up to 100% in under 2 hours while the display and audio look and sound great for both movies and high definition FLAC audio files thanks to the dual speakers.
While the translator is definitely more useful and context sensitive than say Google Translate, it still isn't completely perfect. Useful enough to translate most touristy phrases well enough, but still not the most perfect language translator.
Easy Projection on the other hand has got to be one of the killer features of the Mate 10 as it not only lets your hook up your smartphone to an external monitor it also lets you do so with practically any generic HDMI to USB Type C cable or adaptor and most HDMI capable monitors, projectors and even HDTVs.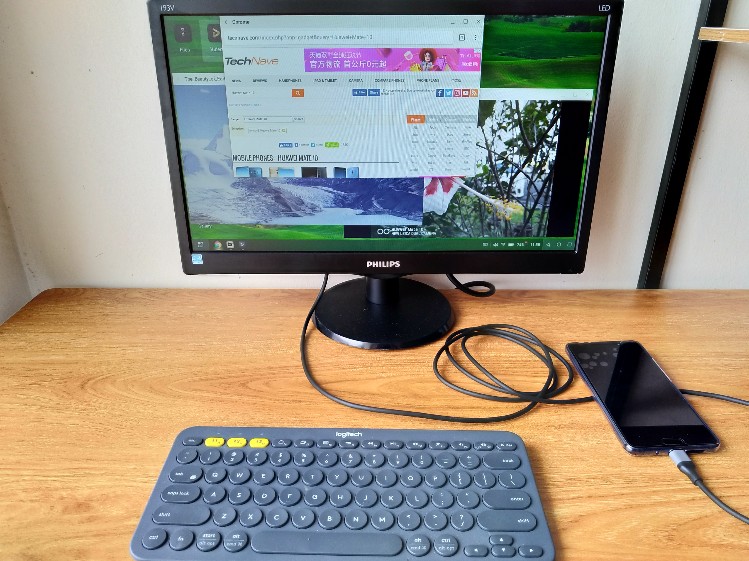 Easy Projection turns your Mate 10 into a PC
The bundled EMUI desktop is robust enough to let you turn your Mate 10 into a usable desktop computer but it may not be the most polished of experiences yet as shortcuts are not easy to customize, there is no drag and drop between windows and battery drain is quite high with just the Mate 10. That being said, it still beats out practically all Android desktops yet as it runs most Android apps, including the ones that haven't been optimised for the EMUI desktop. We hope Huawei continue to polish Easy Projection as it has plenty of potential.
NPU driven features don't just stop there as the phone has automatic directional speakers for when you're using the speaker phone and intelligent image sorting, allowing for faster image galleries. We think there's a whole bunch of other things Huawei can do with it though, so hopefully Huawei will continue adding on more NPU driven features in future updates.
Camera performance is superb with excellent low-light shots and very fast AI image recognition. This doesn't always work especially for foods it doesn't recognise or scenes like galaxy shots but hopefully this will continue to get worked on in the future. However, even without AI image recognition, images turn out surprisingly clear even in just auto. Video recording is also quite smooth but it gets quite hot when you try recording in 4K video or 60fps.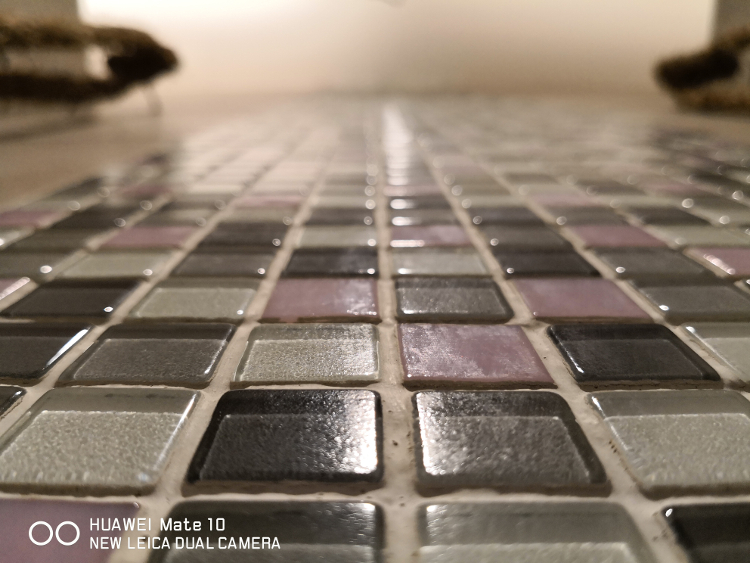 Even without the AI scene recognition, Auto shots are incredibly detailed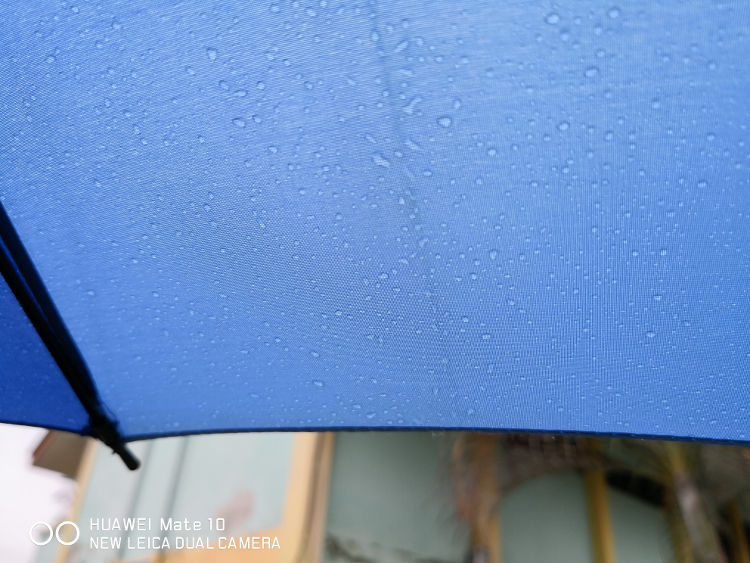 Auto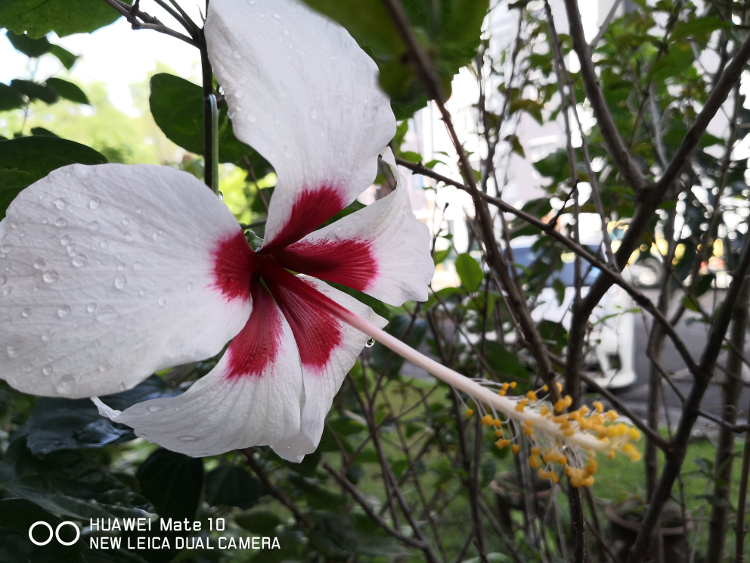 However, with AI scene recognition, all the colours and photo settings really pop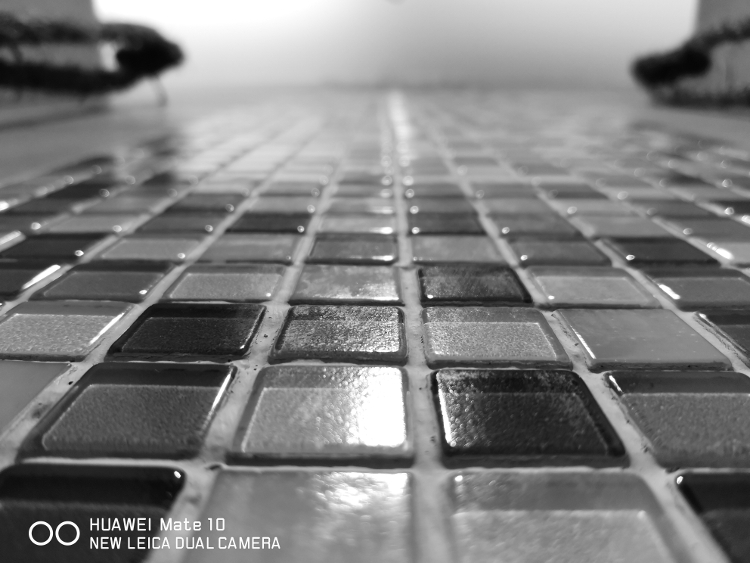 Monochrome mode is exceptional here as well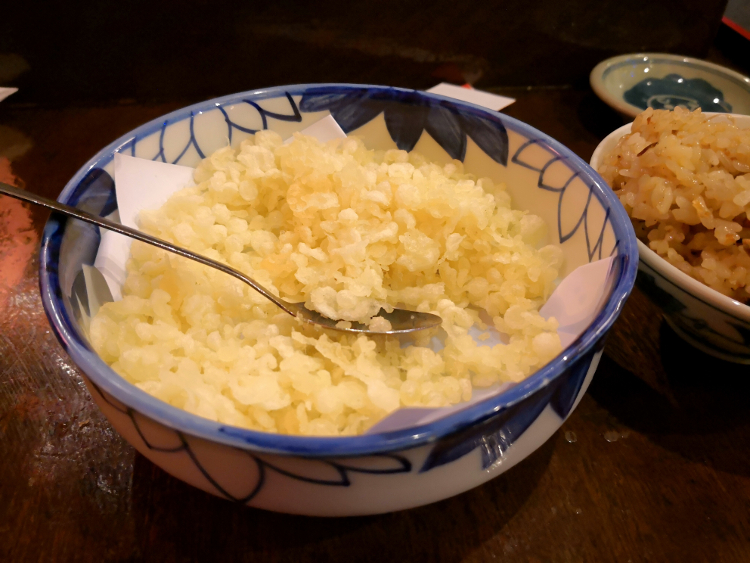 Thanks to the AI Scene Recognition for food, you can see all the details for the food
Very pretty food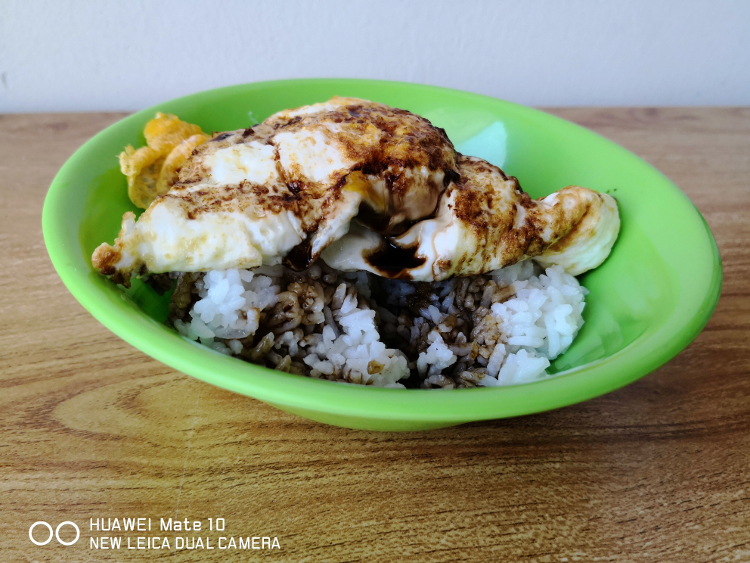 Auto, AI Scene recognition

Panorama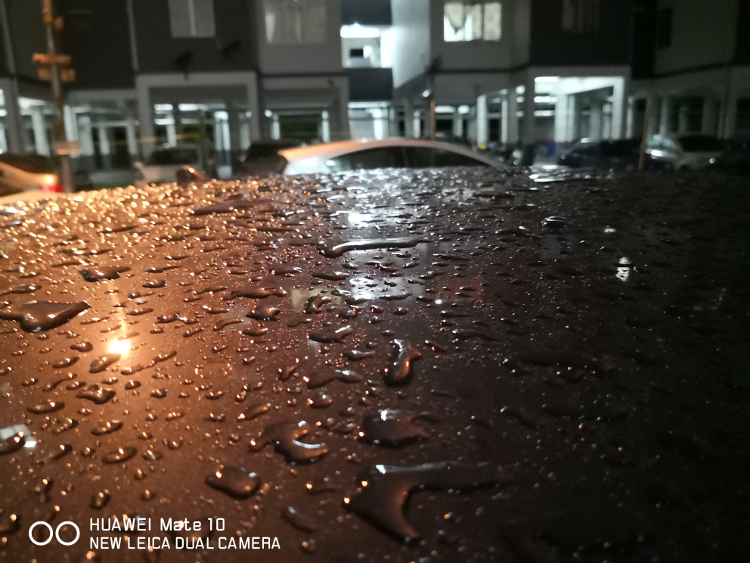 The Mate 10 works great at night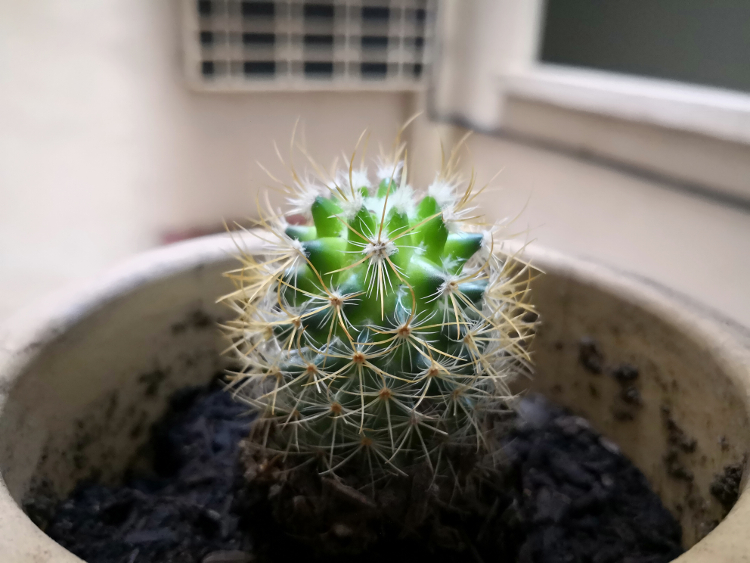 Portrait mode in action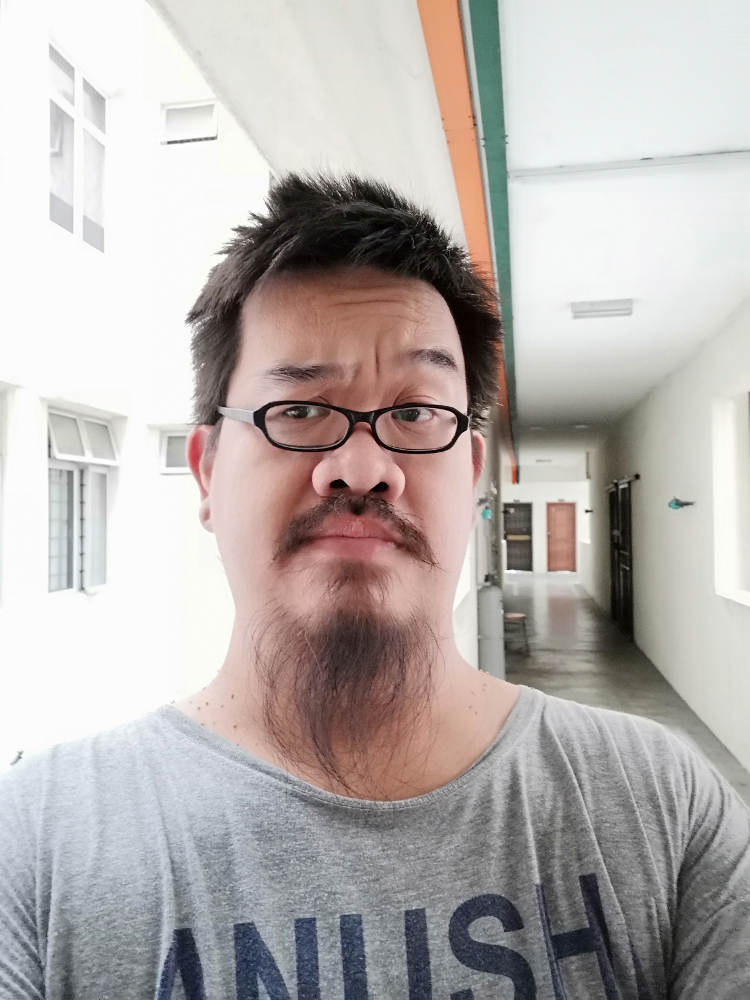 Not bad portrait mode for the front camera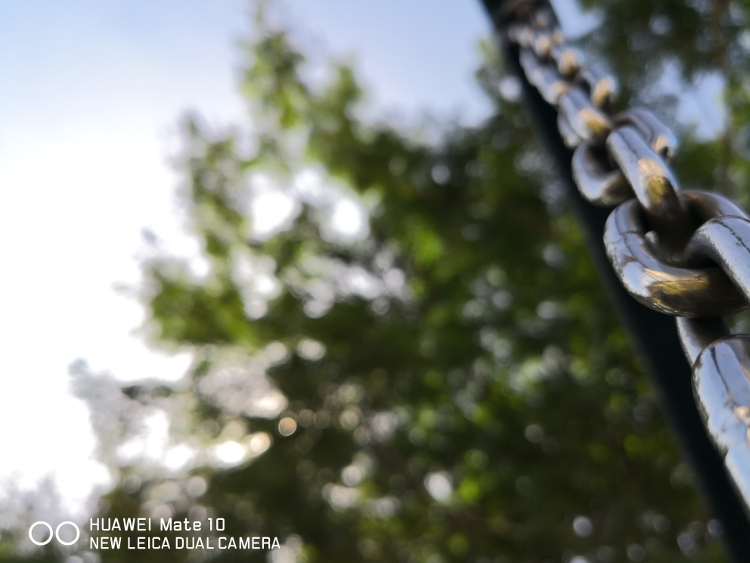 Awesome bokeh shot effortlessly
Conclusion - For those who don't like FullView but still want the best of the latest Huawei Mate
In many ways, the Huawei Mate 10 is the culmination of all the great technologies before the next step where all smartphones embrace 18:9 aspect ratio displays. The multifunctional front fingerprint sensor, 3.5mm jack with HiFi audio, a wider not so tall yet high resolution 2K display combined with all of the Huawei Kirin 970 features makes the Mate 10 the ultimate non-18:9 full view display flagship you can get. Eventually, everyone may have to use such a device with such a display but for those who don't want to yet but still require the best flagship phone around, there is the Huawei Mate 10.
Apart from the heaty 4K video recording we have next to no issues with any feature on the Mate 10, just that the AI driven NPU features could stand to have a bit more polish, especially the Easy Projection, so we're hoping Huawei continue to polish these features. As it is, there is no other phone on the market with these features asides from the Mate 10 Pro or Mate 10 Porsche Design. Currently priced at RM2399 (yeah, yeah, the RRP or Recommended Retail price is RM2699) the closest contender would be the OnePlus 5T but it not only lacks many features that the Mate 10 has but is also an 18:9 aspect ratio display device so if you're in the market for such a device, then the Huawei Mate 10 should definitely be at the top of your consideration list.
Know anyone who has bought the Huawei Mate 10? Have you bought one yourself? Discuss the Huawei Mate 10 and more in our Facebook page and stay tuned to TechNave.com