Huawei Mate 20 series rumours roundup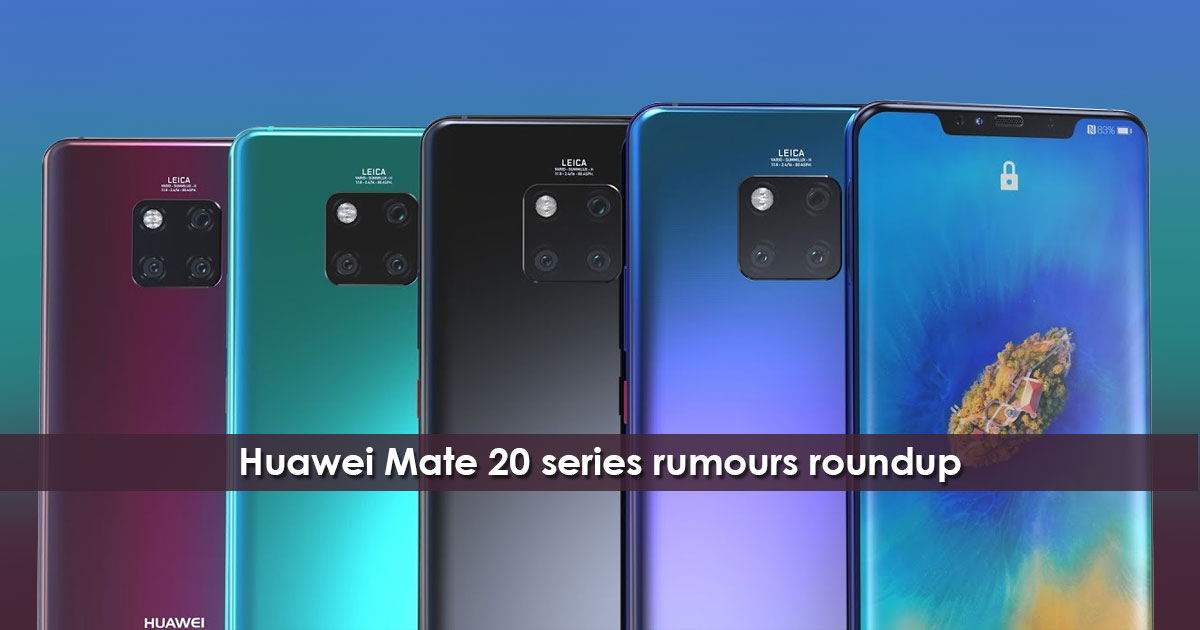 The upcoming Huawei Mate 20 series is going to be unveiled soon, taking place in London, Huawei will be revealing three new smartphones which are likely to be the Mate 20, Mate 20 Pro and the gaming oriented Mate 20X. Besides knowing that the Kirin 980 chipset and a dual Neural Processing Unit (NPU) will be integrated inside, there are plenty of rumours here and there so we have gathered them up and did a roundup on the three devices. Here's what the rumours say you can expect from them!
Mate 20
Starting with the Mate 20, it's been reported that this one will have a "new" look adopting a Waterdrop notch hanging on top of the 6.3-inch display. With this, bezels are narrower than its predecessor (but probably not by much, though) and the fingerprint sensor is located behind under the box-shaped triple camera lens. Speaking about the triple camera setup, it's said that the monochrome sensor has made way for a super wide-angle lens. There could be a 4000mAh battery in it too.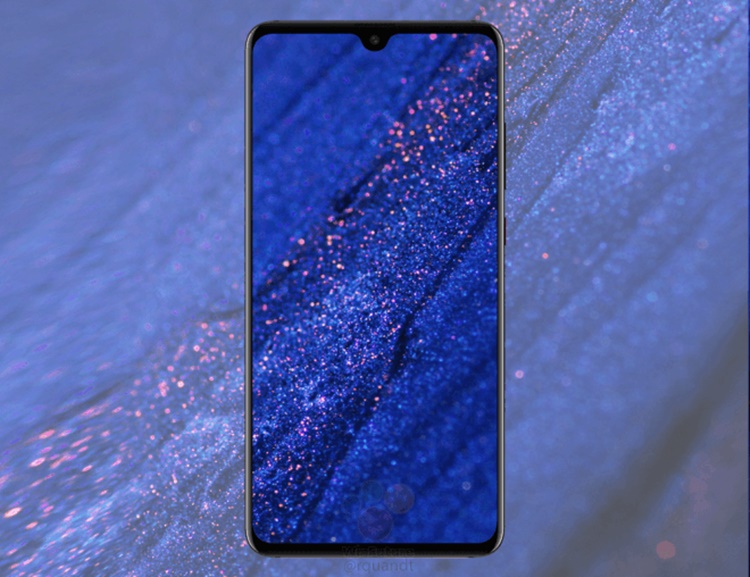 Waterdrop display for the basic Mate 20?
Also elsewhere in Europe, a price leak was found online revealing it to start from €799 which is around ~RM3849 from direct conversion. Multiple sources say that's about right but then again, European pricing tends to be a lot higher and these are from European retailers. If Huawei Malaysia continues to keep their traditional Mate pricing in Malaysia, we think that the Mate 20 should cost below RM3K.
Mate 20 Pro
Then for the Mate 20 Pro, the design is more or less the same as the Mate 20. It also has a box-shaped triple camera lens featuring a super wide-angle lens (bye bye, monochrome, it was fun). We won't be surprised if the colour twilight made its way for the Pro variant, along with the normal black and blue, but there could be another new colour according to sources and it's in green.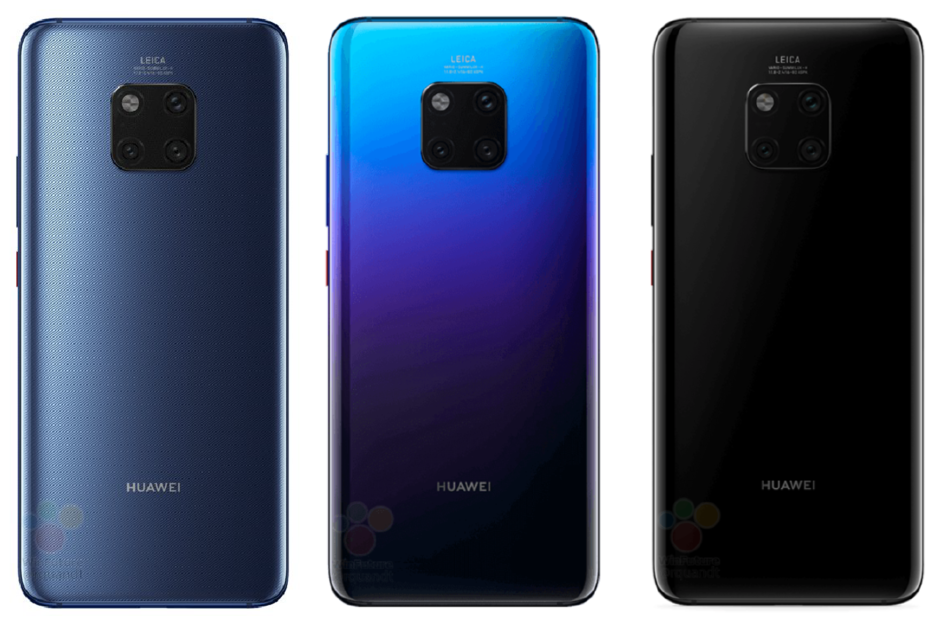 As for the interior specs and features, the Mate 20 Pro will likely include an in-display fingerprint sensor on the front along with a 3D Facial recognition on the wider notch, so yes, there's no need for a rear fingerprint sensor there and it appears that Huawei has removed the 3.5mm headphone jack too. For memory capacity, it could start from 6GB of RAM and 128GB internal storage. The battery will be larger too at 4200mAh with 40W SuperCharge fast charging technology, able to reach 70% in just half an hour.
The rumoured price for the Mate 20 Pro is €999 which is around ~RM4813. As mentioned, European pricing is higher than our local currency and we think it should cost lesser than RM4K.
Mate 20X
In the heat of battle, stay cool with #HUAWEIMate20X. 16.10.18 #HigherIntelligence #UltimatePerformance pic.twitter.com/bZeRKhnOC3

— Huawei Mobile (@HuaweiMobile) October 8, 2018
Last but not least, the Mate 20X is the last one instead of the supposedly Mate 20 Porsche Design. It all started out from Huawei Mobile's Twitter page announcing the third variant of the series and from its teaser, it looks like it's designed for entertainment purposes with the "longer gaming" and "cooler" tag, which means it has a cooling system and a big battery (Maybe 5000mAh? That'd be awesome). On top of that, the RAM power could go up to 8GB and it might even have 512GB worth of storage inside that 7.21-inch OLED display device. The latest rumour also speculates that there could be an extra stylus accessory for it too.
So that's the roundup about the new Mate 20 series, what do you think? Are you excited? The Mate 20X is the most interesting one (for me). Anyway, as usual, these are all rumours still, so do take them with a pinch of salt. They could come true or there may also be some things Huawei managed to keep hidden for a "One more thing..." moment. Stay tuned as we will be covering the event in London at TechNave.com.