When the Huawei Mate 9 was revealed in Germany by CEO of Huawei Consumer Business Group, Mr Richard Yu, he emphasised a lot on the tagline "Born Fast Stays Fast" and mentioned how the Mate 9 was designed to tackle the top 3 problems of what an average Android user faces - aging performance, a lack of long-lasting battery life and an average camera. So this begs the question, does the device really solve the 3 problems? Well, we're here to tell you. Read below to find out!
Design - Similar to Mate 8, but looks more premium
5.9-inch Full HD display
The Mate series is notoriously known for having huge displays, and even though the Mate 9 has decreased in that, it's still no exception. For some reason, the Mate 9 now has a 5.9-inch Full HD display instead of making it 6-inch. The Mate 9 also looks more or less the same with the Mate 8, which also means the near bezel-less look has returned so that's nice. The body material is also smoother than the predecessor, in fact, the Mate 8 body is more metal-ish if my memory serves me right, and the sides are a bit more curvy too.
There's nothing much to say about the design aside from being beautifully crafted as expected, also with the new dual rear camera making a bump at the back, with the fingerprint sensor right below it. We did like that the NFC sensor was at the top on the back as it makes it easier to do NFC related stuff that way.
Looking closer, the small dot above the cameras is the NFC sensor, with the dual tone flash on the left, fingerprint sensor below and other sensors on the right
Looks like a gold bar lol
Speaker grill on the left, USB Type-C in the middle, and microphone on the right
The SIM card tray
Tech-specs and features - A game changer?
Here are the Huawei Mate 9 specifications: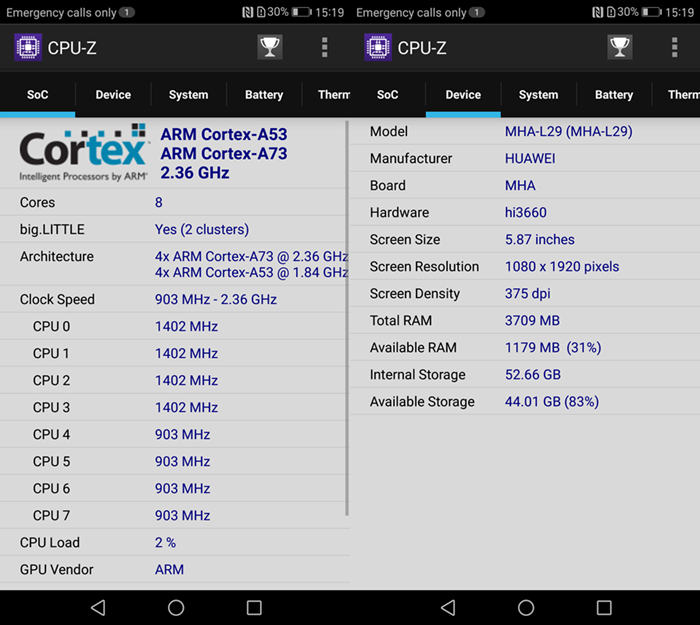 Kirin 960, Octa-core CPU (4 x 2.4 GHz A73+ 4 x 1.8 GHz A53) + i6 co-processor, Mali-G71 MP8
4GB RAM
64GB storage (expandable memory available up to 256GB)
5.9-inch Full HD display (1920 x 1080 pixel resolution)
Measures 156.9 x 78.9 x 7.9 mm, weighs 190g
20MP (monochrome) + 12MP (RGB) dual rear cameras (F2.2, Optical image stabilization, BSI CMOS, Dual-tone flash, PDAF + CAF + Laser + Depth auto focus, 2x Hybrid zoom, 4K video recording) + 8MP front camera (F1.9)
Features Dual SIM slot, fingerprint sensor, Huawei Super Charge (3.5-5V / 5A, SuperSafe 5-Gate protection), USB Type-C, 4 microphones with active noise canceling, Infra Red universal remote control, dual speakers
Supports 4G, WiFi, Bluetooth 4.2 and NFC connectivity
EMUI 5.0 based on Android 7.0 Nougat
4000 mAh battery
The Mate 9 is the first Huawei device to equip the Kirin 960, and this is not just some upgraded chip, but an innovative one according to the company. You see, the Mate 9 has the world's first cortex A-73 CPU system on chip (SoC), with an octa-core processor on board; the top 4 cores are clocked in at 2.4GHz and the other 4 cores clocking in at 1.8GHz.
Normally, having higher GHz would mean the device can get hot faster, but Huawei has somehow engineered this complicated SoC to work together with the processor, reducing the heat, yet increasing processor performance and maintaining power efficiency by 18% and 15% respectively (disclaimer - according to their data). This results in a lag-less experience, so this is pretty great when using the device for games or normal social activities.
What's more, the Mate 9 also has the world's first octa-core Mali-G71 graphics processor which is awesome for playing high-end games. Again, according to Huawei this is an increase of 180% GPU performance and even manages to increase power efficiency by 40%.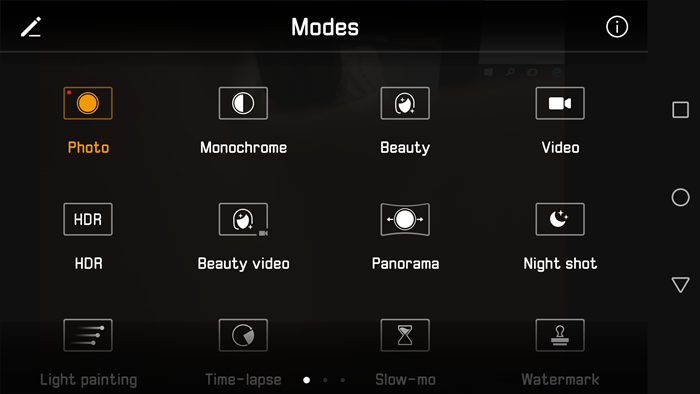 The same old camera modes
As for the camera features, the camera mode icons have changed slightly but otherwise, it's more or less the same with the Huawei P9, such as splash and aperture mode. Although it shares the same 12MP RGB sensor as well, it has a new 2X Hybrid Zoom and PDAF + CAF + Laser + Depth auto focus, in other words, it aims to take really good pictures. More on that below at the performance section.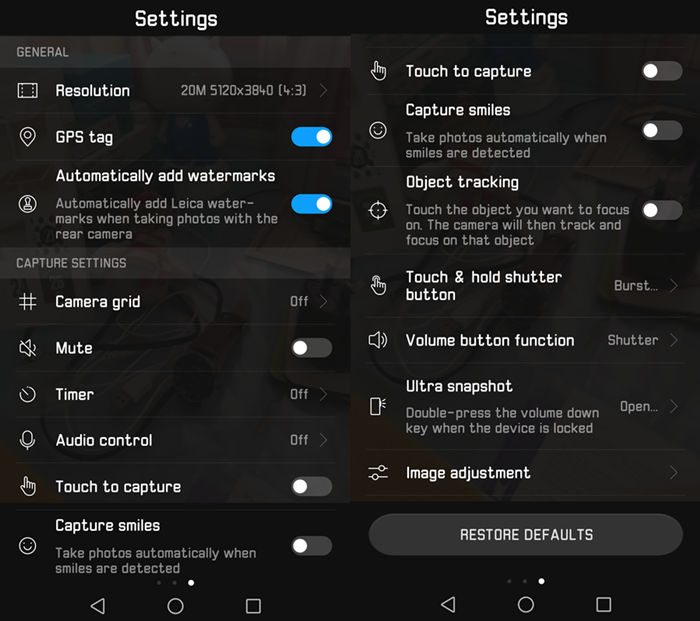 The camera menu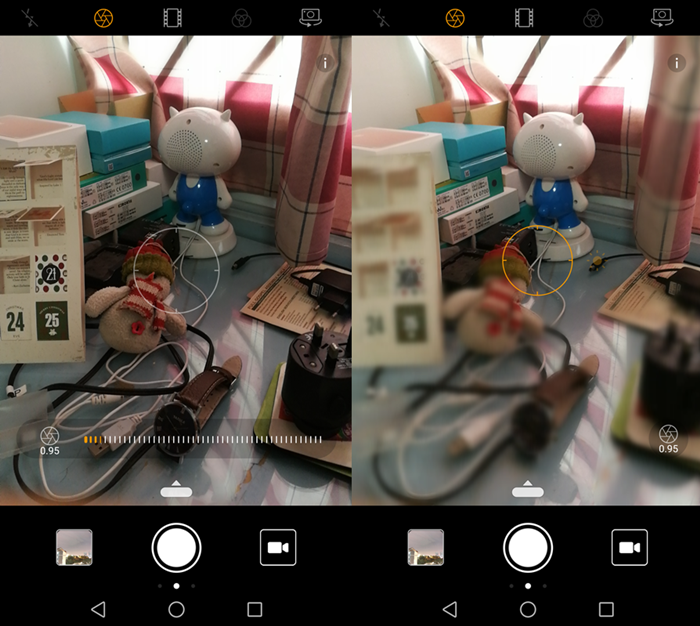 Wide aperture mode can now go up to 16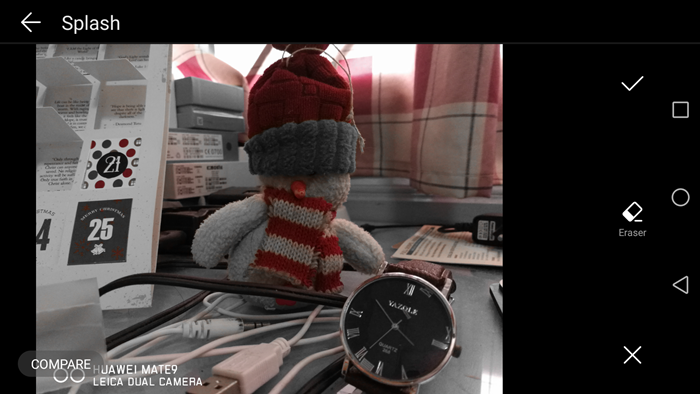 Splash mode returns
Normal shot, 2X Hybrid Zoom (right)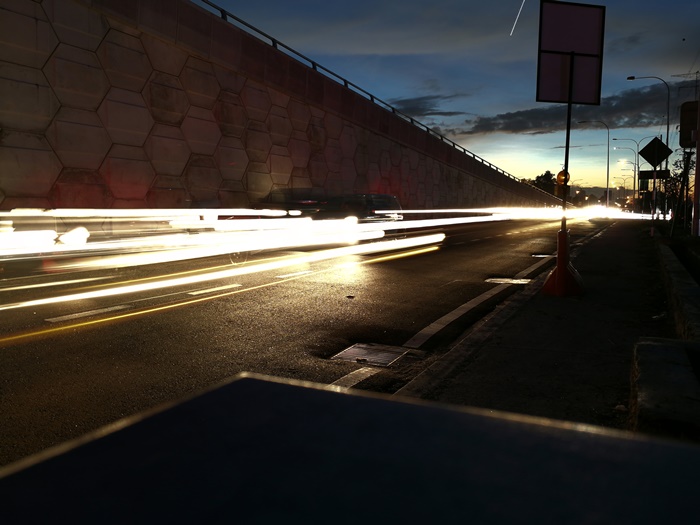 Light Painting mode - car light trails
On the other hand, Huawei's fingerprint and particularly the Super Charge, is really, really fast. Which brings up my next point...
Performance - Another flagship beast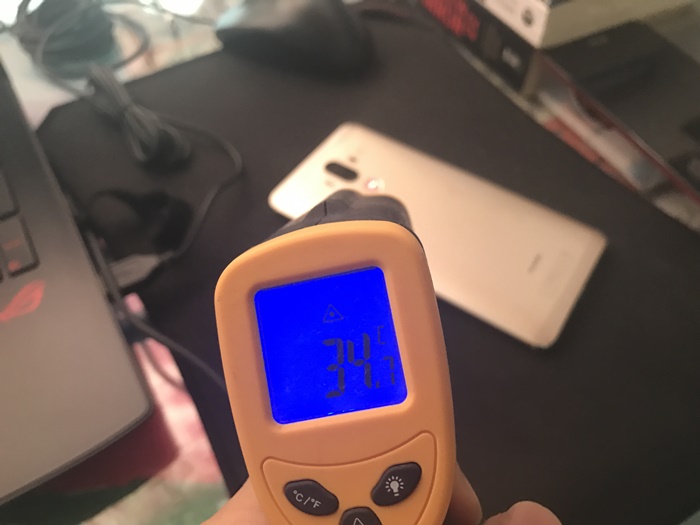 The heat is still tolerable
Huawei wasn't kidding with the tagline "Born Fast Stays Fast", thanks to the Huawei Super Charge charging at 3.5-5V, it easily charges up to 84% from 0 in just an hour. And you rarely need to charge often with that huge 4000 mAh battery inside (combined with energy efficient hardware), the Mate 9 lasts pretty long for at least one and half days before it needs to recharge.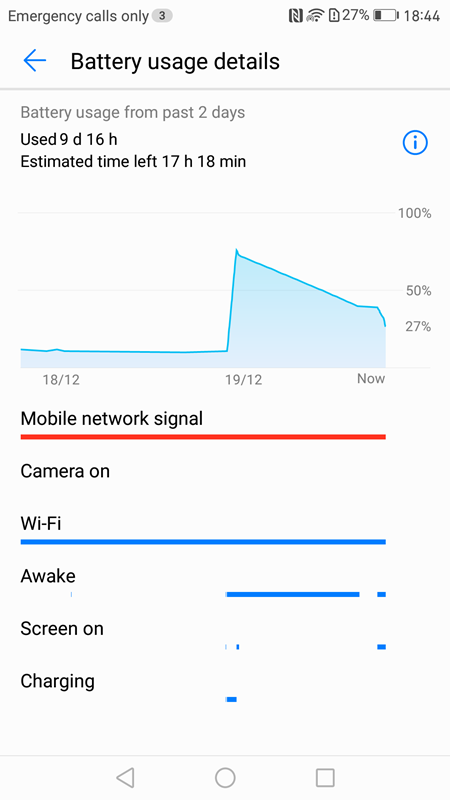 The uphill line is when it was charging, and the sharp drop at the end is when I was surfing Facebook and playing Asphalt 8: Airborne
The performance is not a problem too, there was one time I took it with me to a road trip, spending the day taking pictures and letting my friends playing games with it; and although gaming certainly sips away the battery at moderate speed, the Mate 9 can take the heat and it's an improvement from the predecessor.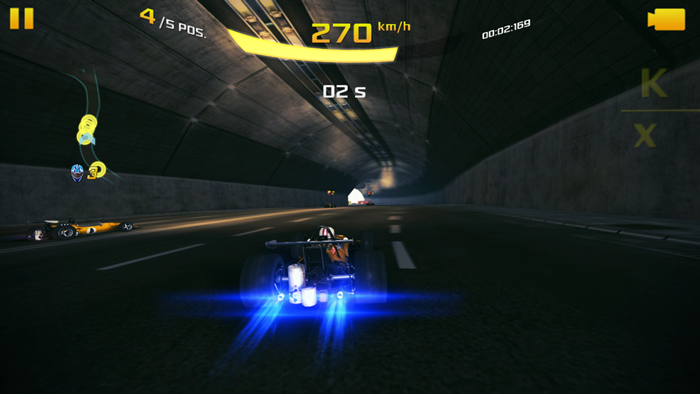 Wheee~
GPUBench score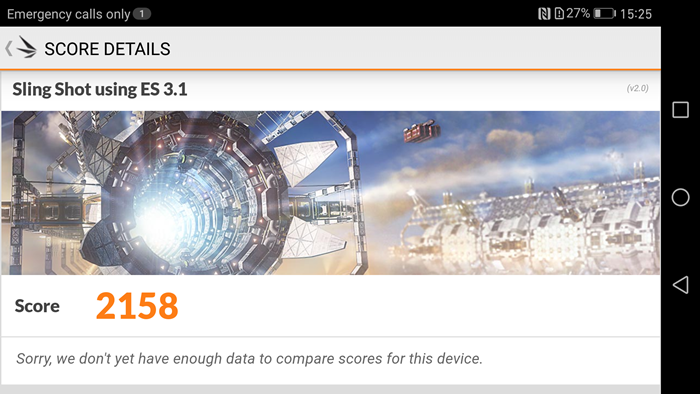 3DMark score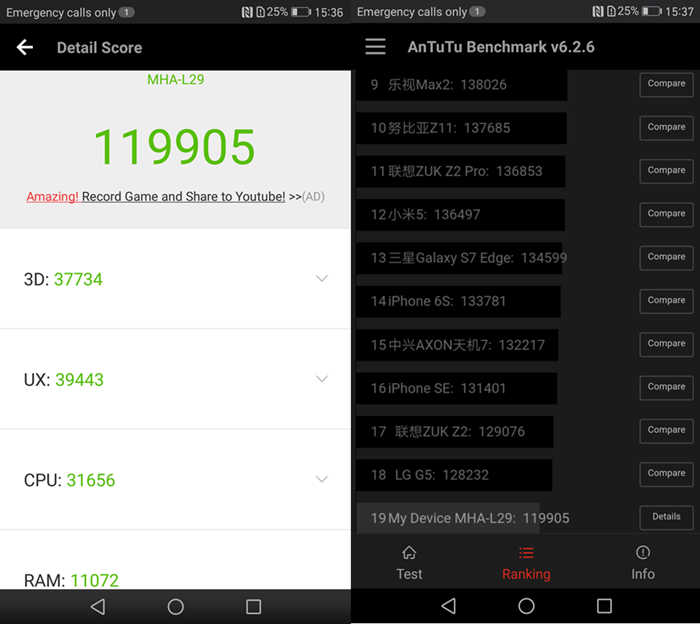 AnTuTu score
4K video test
On the other hand, the 4K video recording wasn't too impressive as I felt that the EIS (electronic image stabilization) wasn't really applied in the recording. Compared to the Apple iPhone 7 Plus' 4K video recording, the Mate 9 loses out in this aspect. But one thing for sure, though, is that the microphone sensitivity is high enough to pick up my breathing (if you listened close enough). Check out our Mate 9 4K video recording test footage video above.
The camera is also another highlight in this device, as expected, the picture quality performs superbly so there's nothing much to complain about. However, with the newly upgraded 20MP monochrome sensor, it's actually hard to tell apart from their P9 series' 12MP monochrome sensor, but if I had to pinpoint at least one difference, it'd be that the Mate 9's monochrome pictures seem a bit more polished. You can check out our Mate 9 and P9 Plus photo comparison in this article, and the rest of the photo samples below: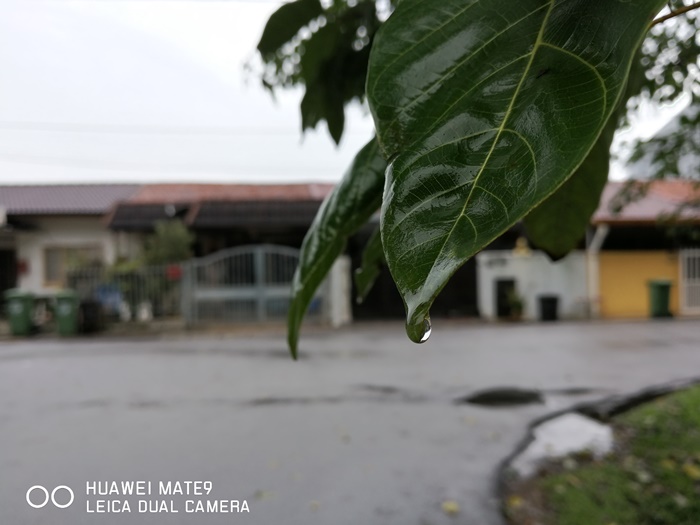 I'm sure the laser and depth auto focus has to do something with this shot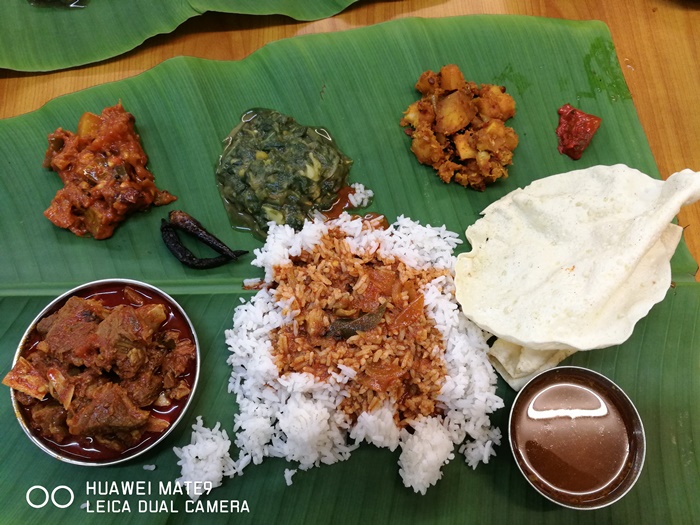 Great food colour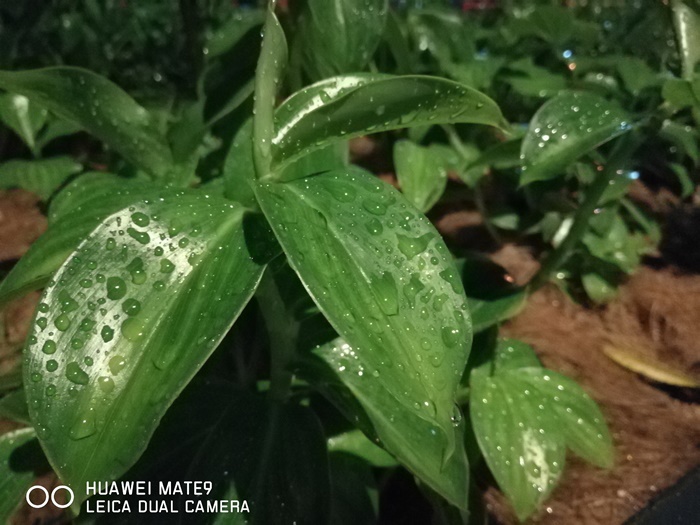 Close up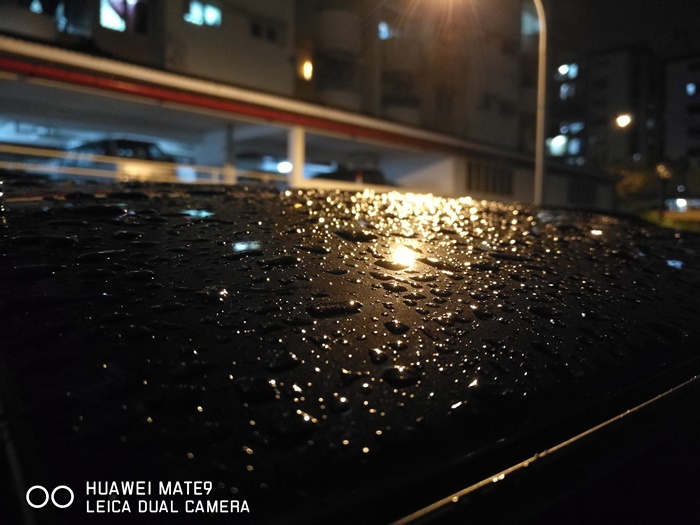 Another close up at night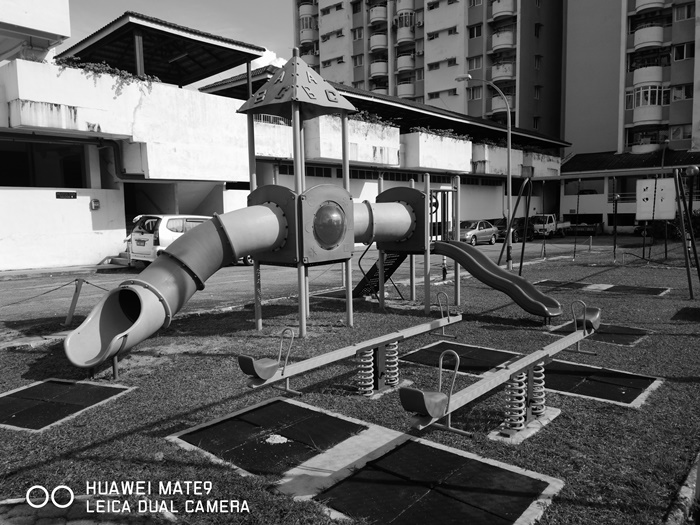 Monochrome mode shot 1
Monochrome mode shot 2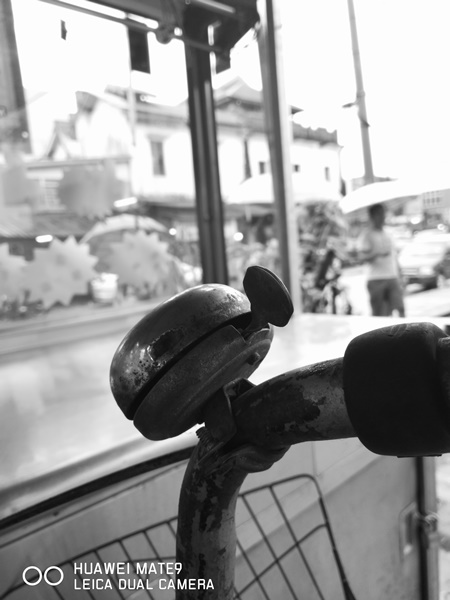 Monochrome mode shot 3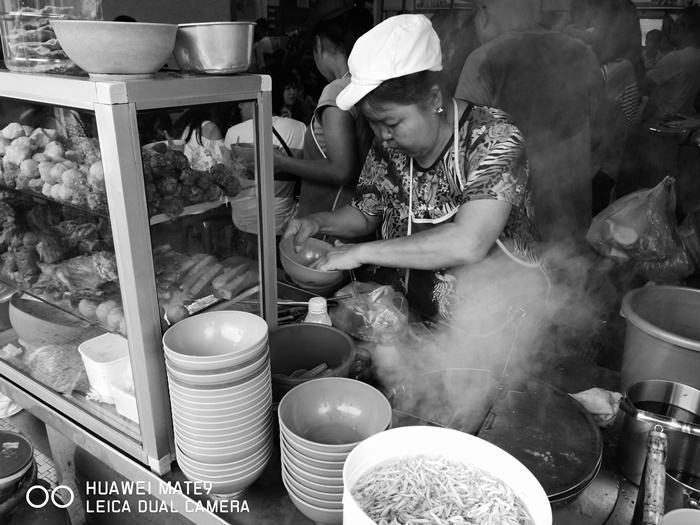 Monochrome mode shot 4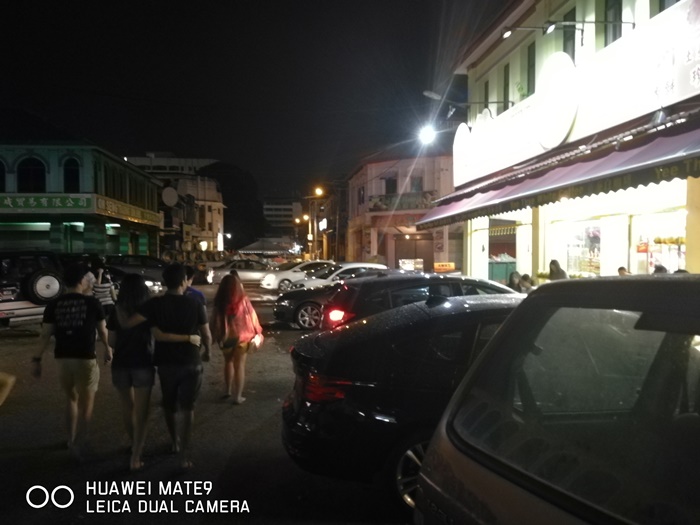 Night shot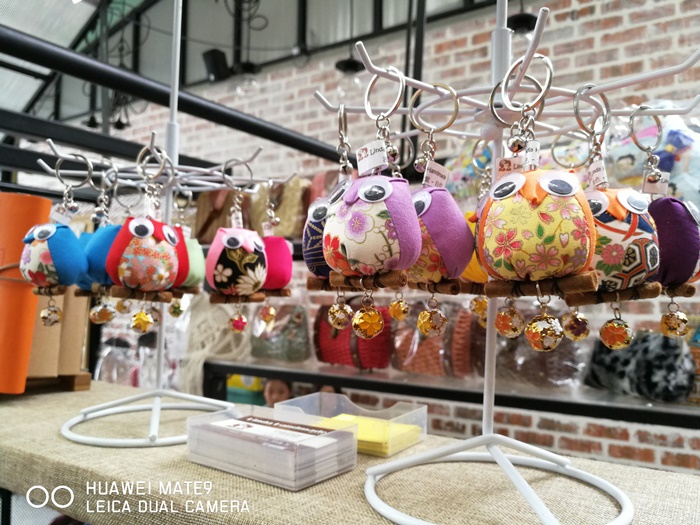 Medium shot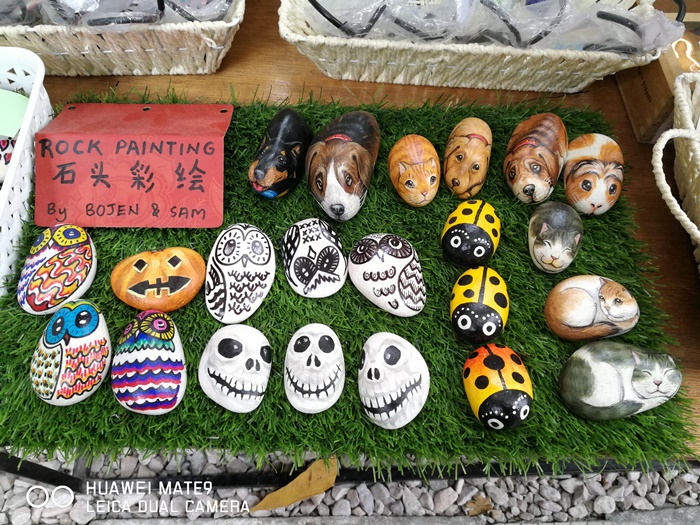 Colour contrast is just excellent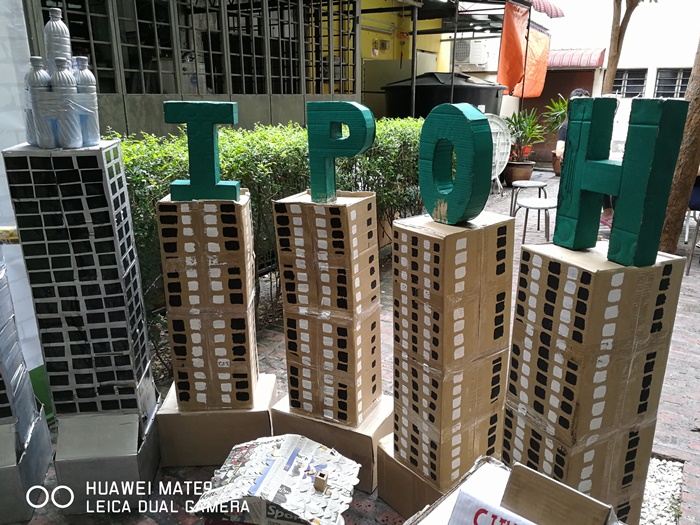 Although colour contrast is good, you can notice the exposure behind is a bit strong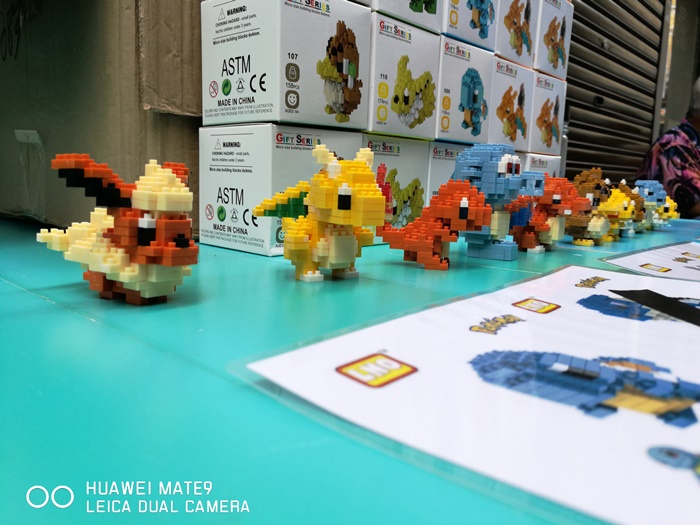 Another sample of great colour contrast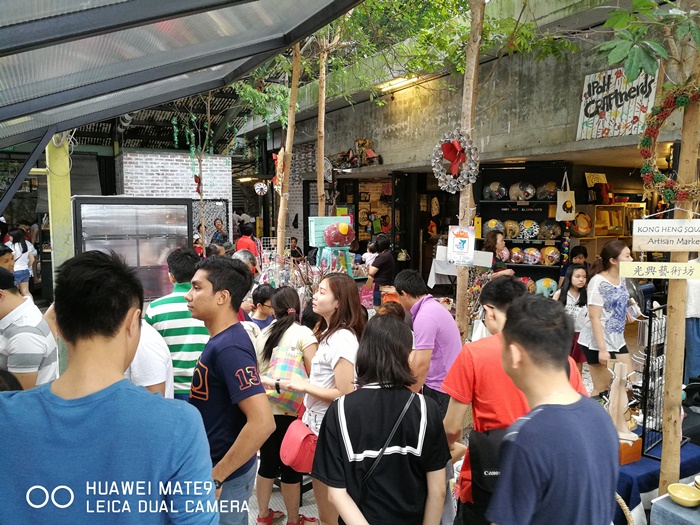 Wide shot with people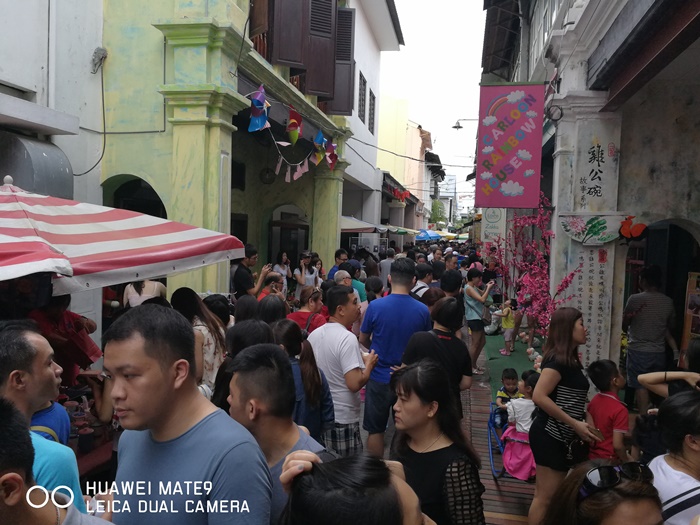 Another wide shot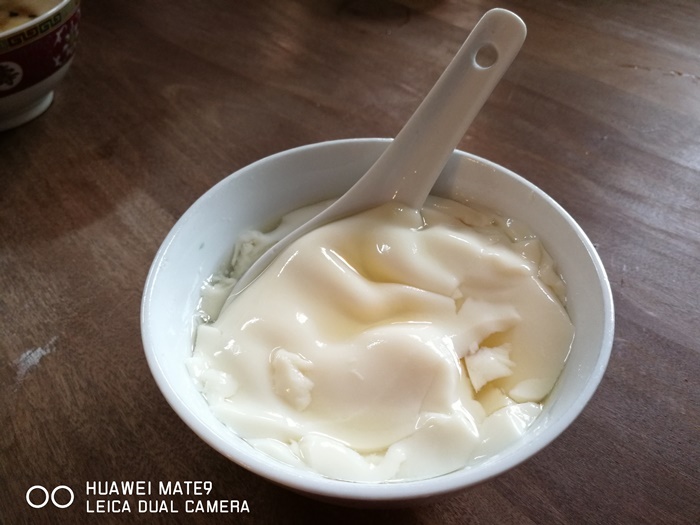 Another close up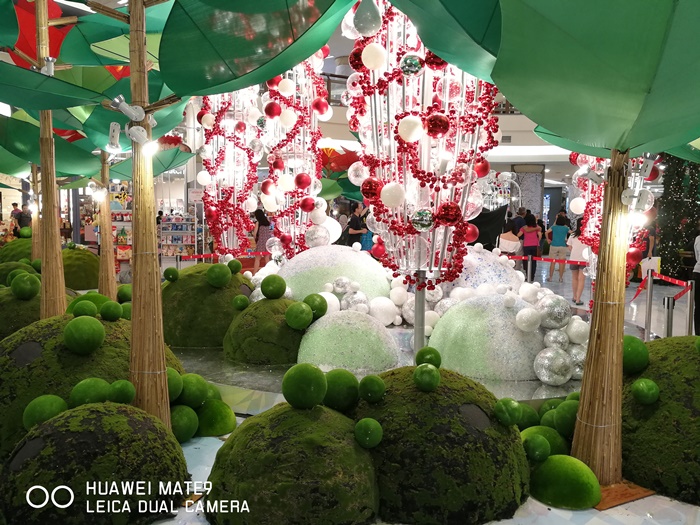 Medium shot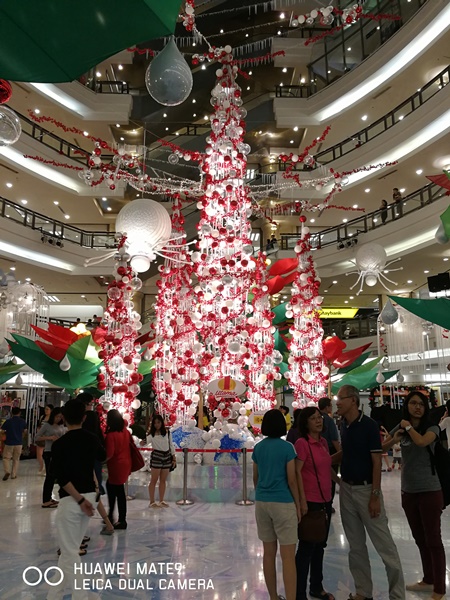 Indoor shots are nice

Again, too much light causes exposure problems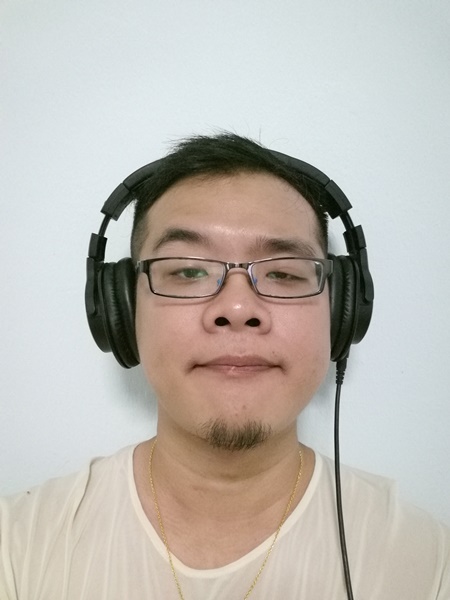 Selfie shot
There's also this "Machine Learning" which increases performance improvement by 80% over 18 months of usage, however, we do not have the luxury to test the device that long. So here's a breakdown of what it does:

Conclusion - Not just fast, but a valuable one
The Mate 9 truly shines with its somewhat affordable price tag of RM2699. Despite being a high-tier phablet, it has premium design, good CPU performance, great camera, amazing battery life along with features like its super charging speed makes it a very valuable device to own. A vast improvement over the Mate 8, the Mate 9 surely proved it was "born fast" and it has tackled the problem of long-lasting battery life, as well as camera quality. Whether it "stays fast" over time remains to be seen, but Huawei seem to have done their research on this.
Furthermore, if the Mate 9's "Machine Learning" truly does increase performance improvements after one and a half year, then customers might actually be better off buying the Mate 9, compared to the more expensive iPhone 7 Plus (RM3799, 32GB on www.apple.com.my) and Samsung Galaxy S7 edge (RM3099). However, if you still want the best overall camera-centric phone, we still think Samsung has the edge over it because it takes better night pictures. The Mate 9 improves on the monochrome mode from the P9, making it a nicer photo taker for the black and white photo enthusiast.
So what do you think? Know anyone who actually got their hands on the Mate 9? Let us know in the comments below, thanks for reading and stay tuned for more reviews at Technave.com!