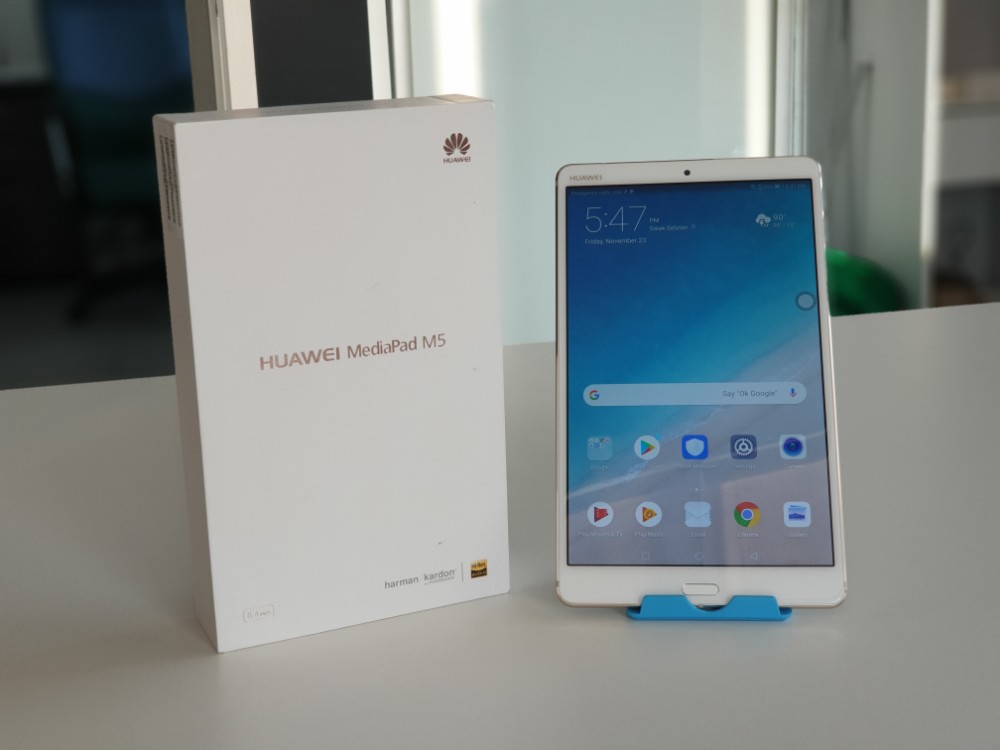 The Huawei MediaPad M5 is in a very interesting position due to the fact that it houses a pretty decent chipset with 4GB of RAM to boot. Although it carries a decently sized screen and Harmon Kardon speakers, it is still light enough to be carried around just like any other tablet out there in the market as compared to a conventional laptop. In this quick review, we'll be taking a look at how the Huawei MediaPad M5 performs in our tests to see if it suits your mobile productivity and entertainment needs.
Light enough to be carried and used anywhere
Weighing in at 316g with measurements of 212.6 x 124.8 x 7.3mm, the tablet is about the size and weight of a hardback novel, which is great to have while on a public transport to and from work. Even after holding the tablet for about 20 minutes, there were no signs of fatigue even while holding the tablet up with one hand. I think it would be best to mention that the 2.5D curved glass makes the MediaPad M5 a pleasure to hold no matter what you are doing.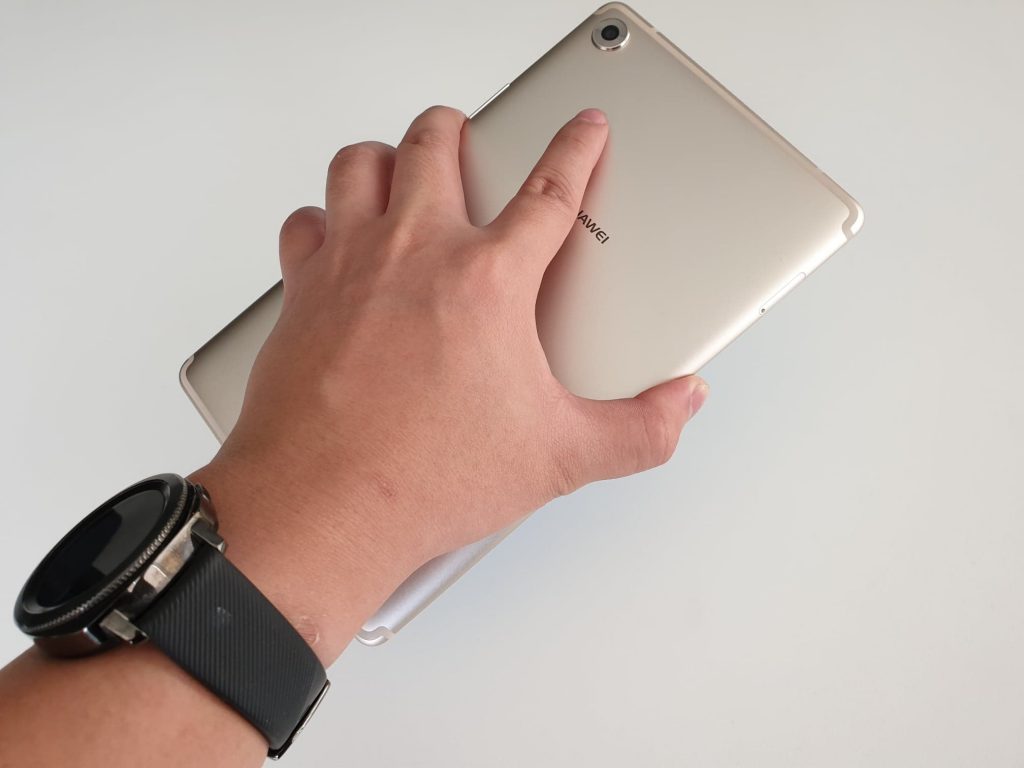 Easily held in one hand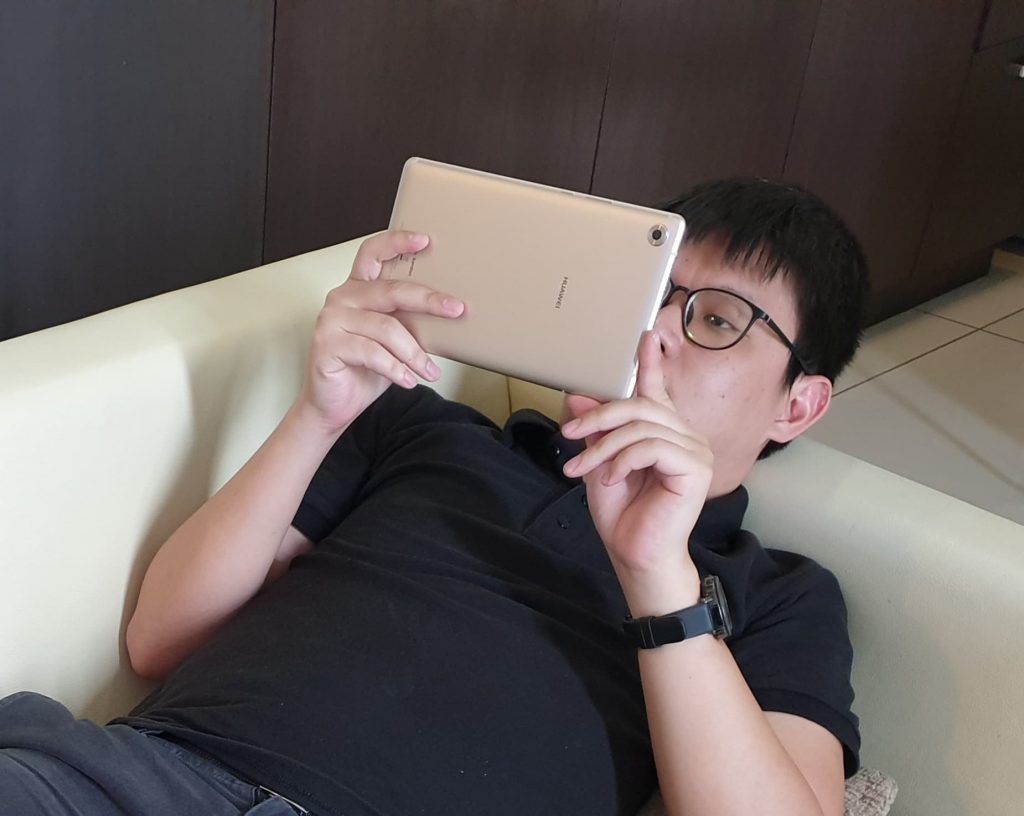 You don't have to worry about dropping the tablet on your face
Mini Cinema in your hands
The most important aspect of the tablet is definitely the display, which is fitted with an 8.4-inch 2K IPS display which makes movie watching a pleasure. Subtitles on the display look sharp and easy to read due to the high-resolution display.
The Harmon Kardon speakers are able to reproduce high-quality sound effects such as gunshots, explosions, and more with minimal distortions on the highest settings.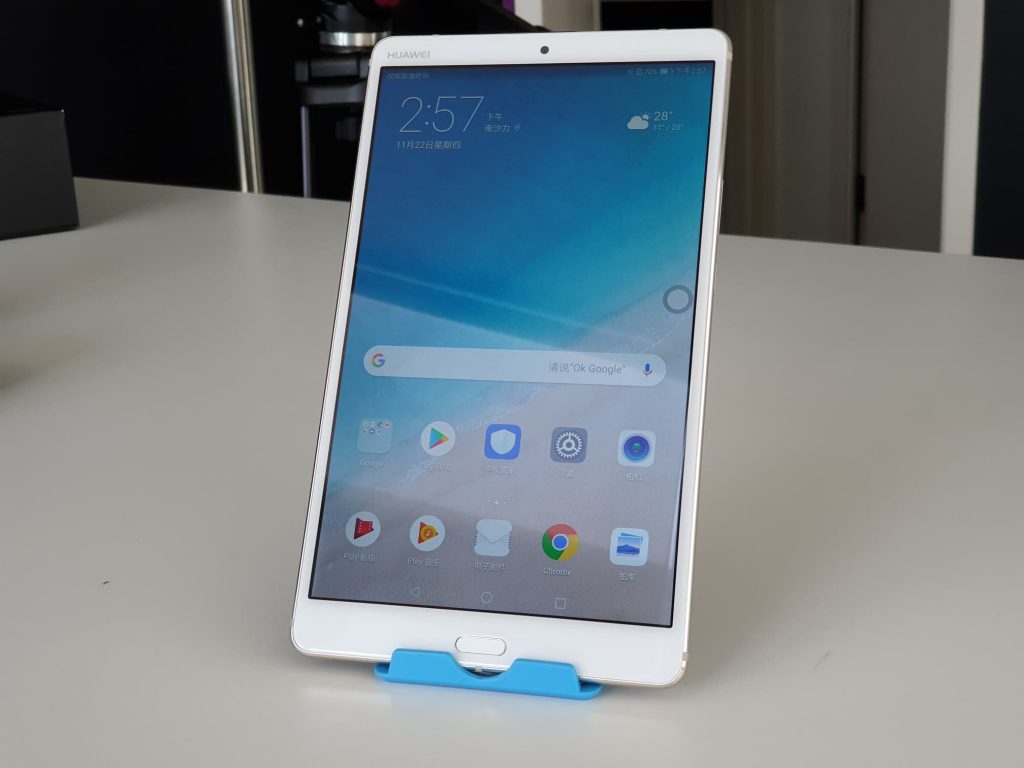 Well equipped for most situations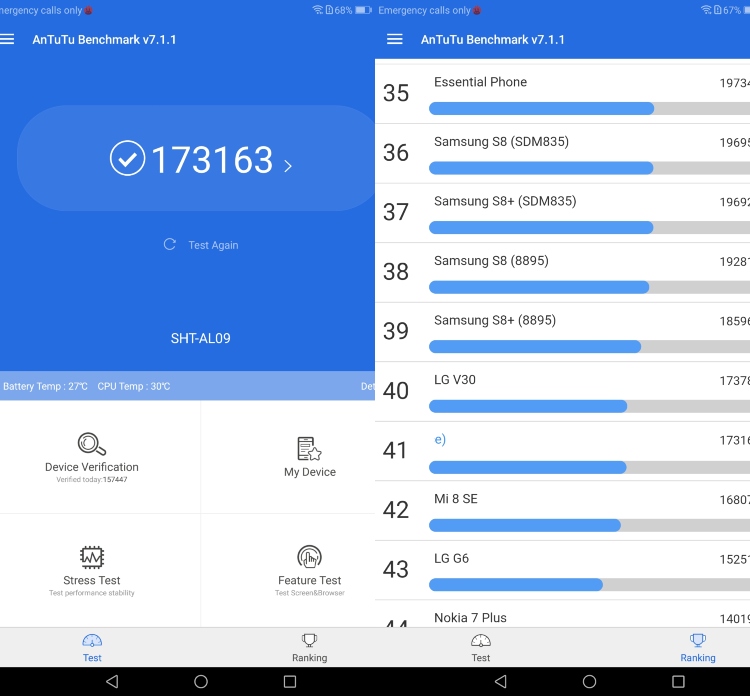 Antutu Benchmark, Ranked 41

CPU-Z System summary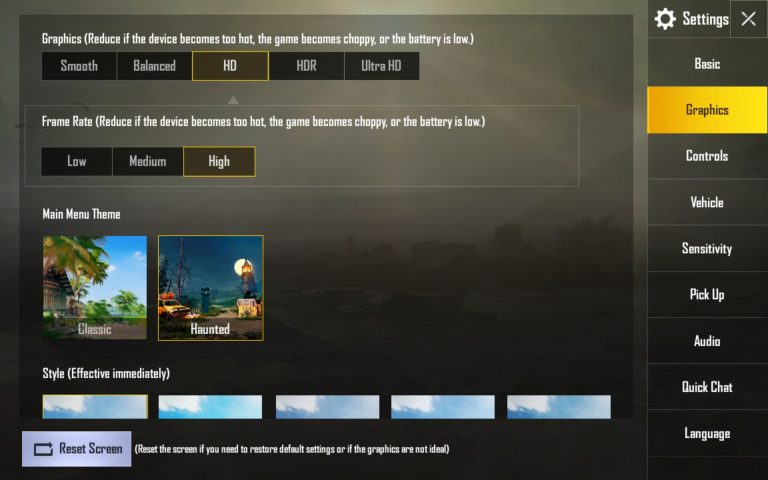 Maximum graphics up to HD only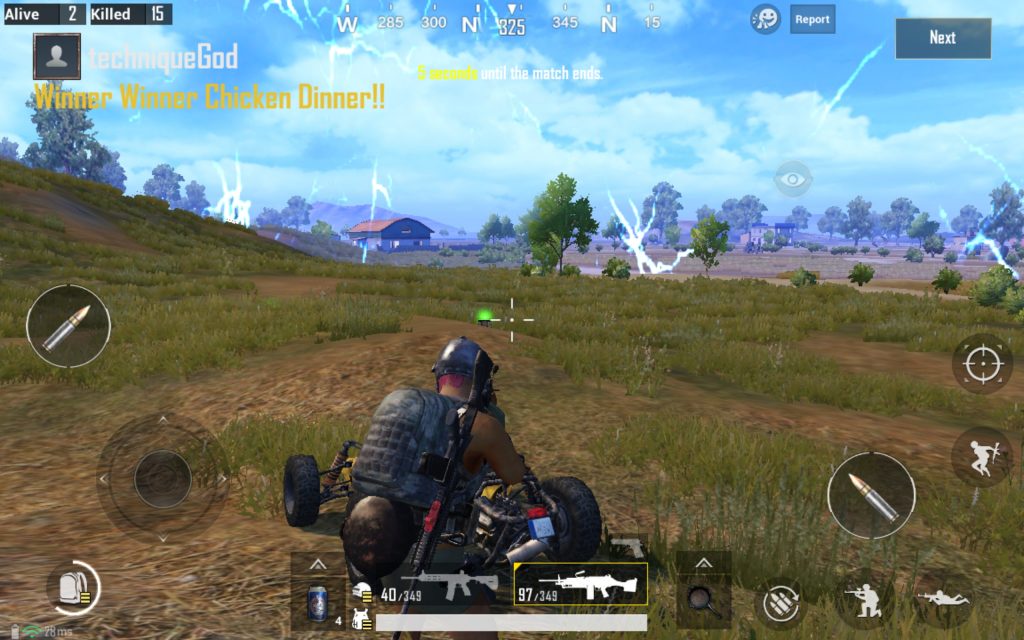 Chicken Dinner, too easy!
The tablet is not only for watching movies or browsing the internet though, but it is also equipped with the HiSilicon Kirin 960 chipset, 4GB of RAM, 64GB of internal storage and 5100mAh non-removable battery making it more than capable for gaming as well.
Putting the tablet through its paces using the Antutu Benchmark, it managed to score 173163 points, ranking it at number 41. While playing PUBG Mobile, the tablet performed rather smoothly, however, the highest graphics setting that it is able to support is only HD.
Work anywhere, anytime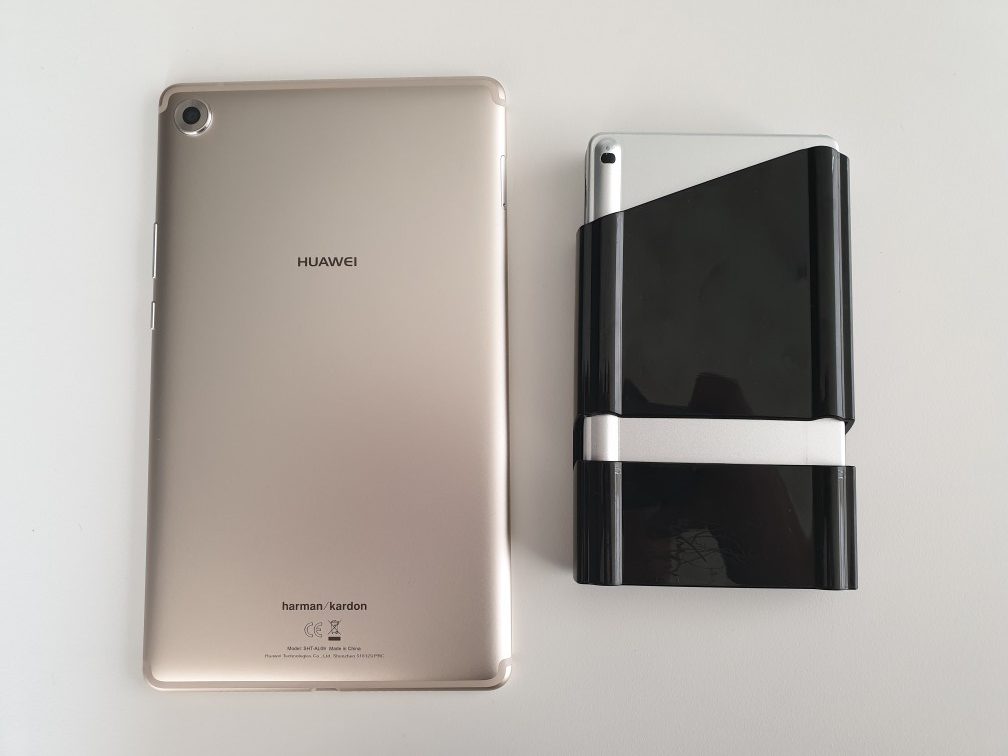 MediaPad M5 and Bluetooth Keyboard side-by-side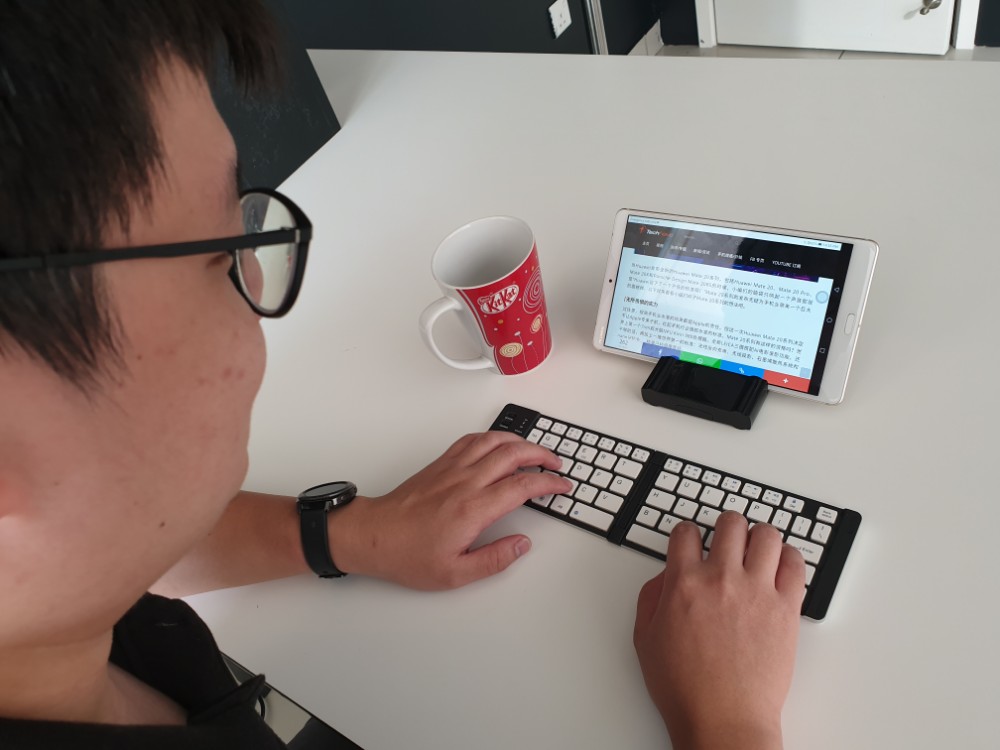 The Huawei MediaPad M5, paired with a wireless Bluetooth keyboard (which you'll have to get seperately), would make an excellent work companion especially when you are constantly on the move.
Imagine if your boss assigns you last-minute work while you are on the train back home, you could easily whip out the MediaPad M5 along with a Bluetooth wireless keyboard and start typing away. Pictures and videos could easily be taken at any time thanks to the 13MP rear camera as well as the 8MP front-facing selfie camera.
A tablet suitable for any occasion while on the move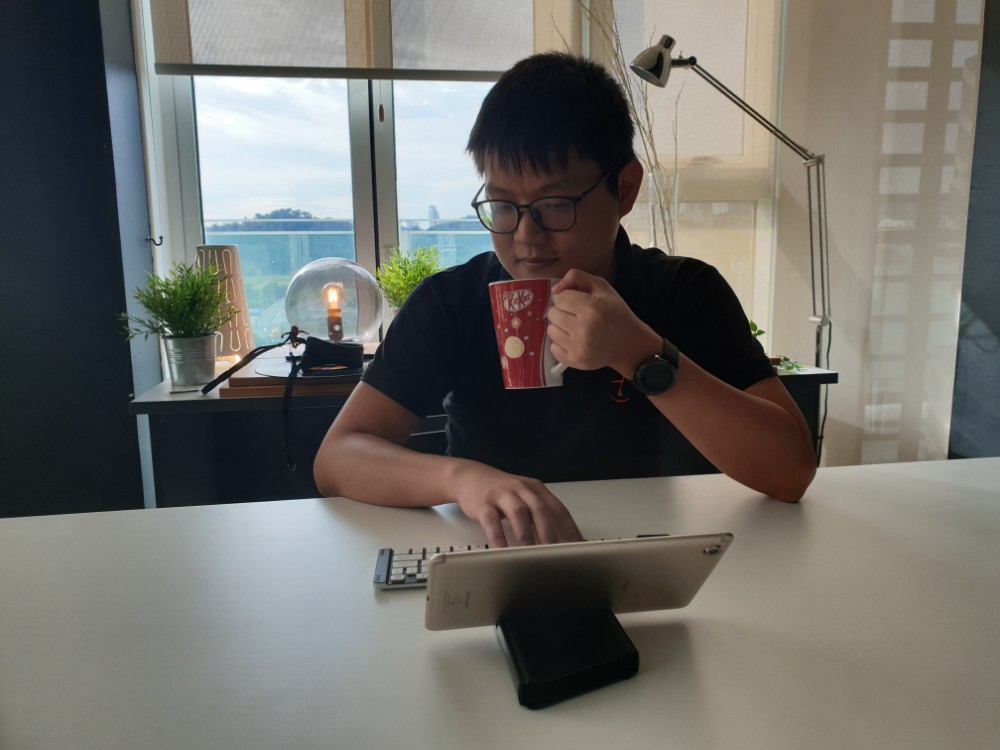 Based on what we have stated above, the Huawei MediaPad M5 makes an excellent companion while on the move be it for watching movies, listening to music, or even doing work due to the lightweight nature of the device. Not only that, but it is also fitted with specifications that could handle almost anything you throw at it.
If you're interested in owning a Huawei MediaPad M5 as well as a complimentary Ipega Bluetooth Gamepad, head over to Huawei's official website and for more quick reviews like this, stay tuned to TechNave.com.