Huawei Nova 5T might have 8GB of RAM, 5.5-inch display and Android Q beta test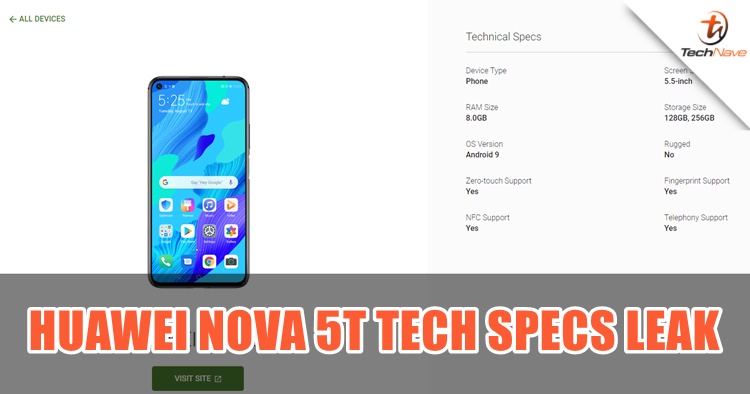 So over the weekend, Google apparently leaked some new information about a new smartphone. Promptly called as the Huawei Nova 5T, the image has already been taken down from the Enterprise Directory, as well as its name "disappearing" in the Android Q beta device listing. Here's what we know about the device so far.
Even though the image got taken down in the directory, what happens on the Internet stays on the Internet. From the image, the Nova 5T features an 8GB of RAM, a 5.5-inch display, 128GB and 256GB of storage, Android 9 out of the box, and supports NFC and fingerprinting. Now that's not a lot of information, but thankfully, @rquandt from Twitter somehow got the full tech specs and says otherwise, claiming the Nova 5T is an HONOR 20 clone.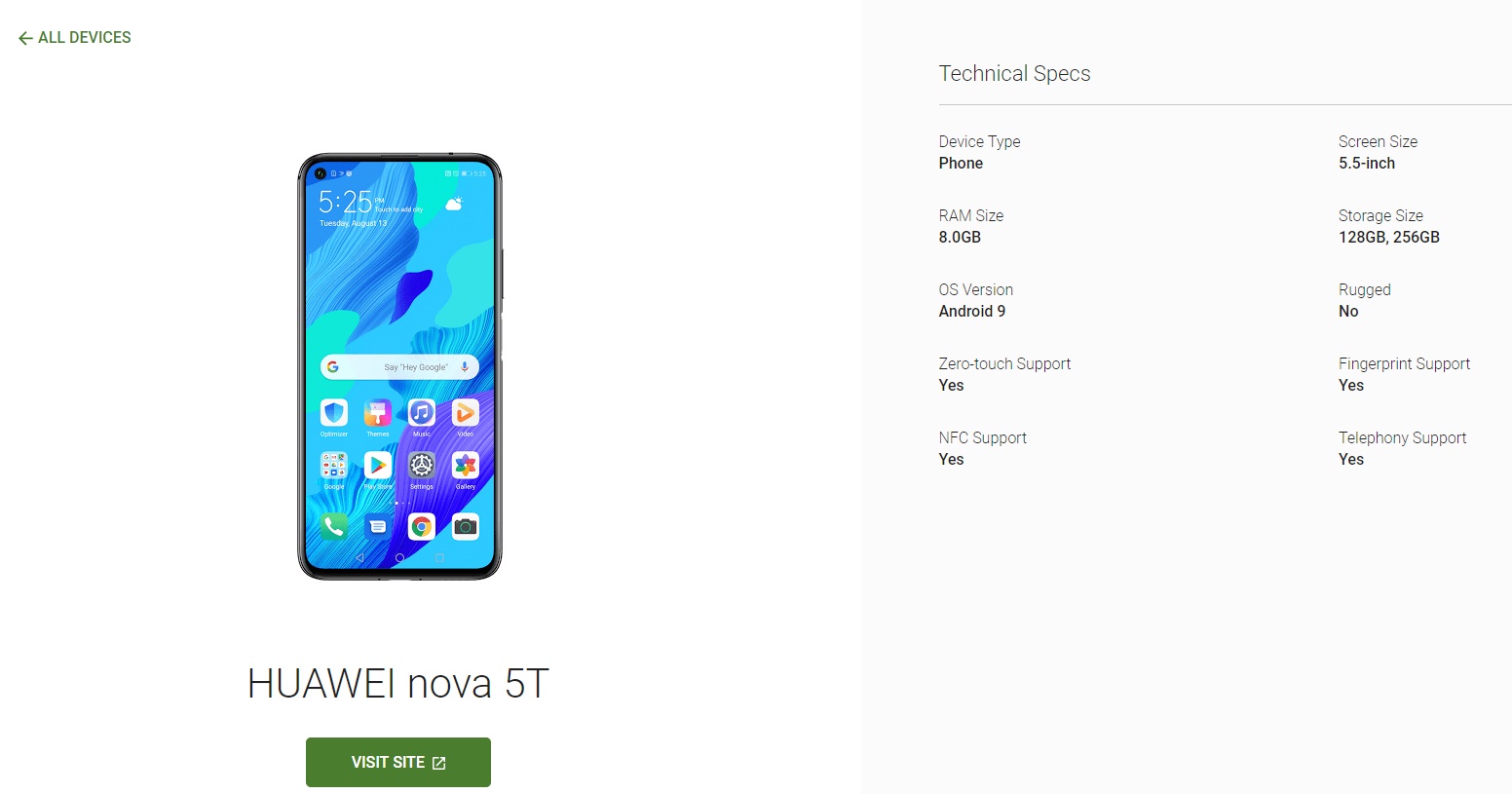 The image before it was taken down
Hate to burst the bubble, but the Google Enterprise listing is wrong. The Huawei Nova 5T really is just a rebranded Honor 20 (on right, look at antenna lines, fp reader / usb port placement etc) It's 6.26in. Not the 5.5in bezel-less compact dream phone some'd like it to be. pic.twitter.com/w3Btl2iPyJ

— Roland Quandt (@rquandt) August 16, 2019
According to his sources from Synnex, the Nova 5T should feature a Kirin 980 chipset, EMUI 9.1, a bigger 6.26-inch display, a quad rear camera (48MP + 16MP + 2MP + 2MP), 32MP front camera, and a 3750mAh battery pack. So yes, just like the HONOR 20. We talked about the device appearing at the Android Q beta as well, but it's no longer there so do take this piece of news with a grain of salt.
So what do you think of the phone? Should Huawei just make another Nova 5 variant or it's enough? Stay tuned for more Huawei news at TechNave.com.
Huawei nova 5T Specs & Price >