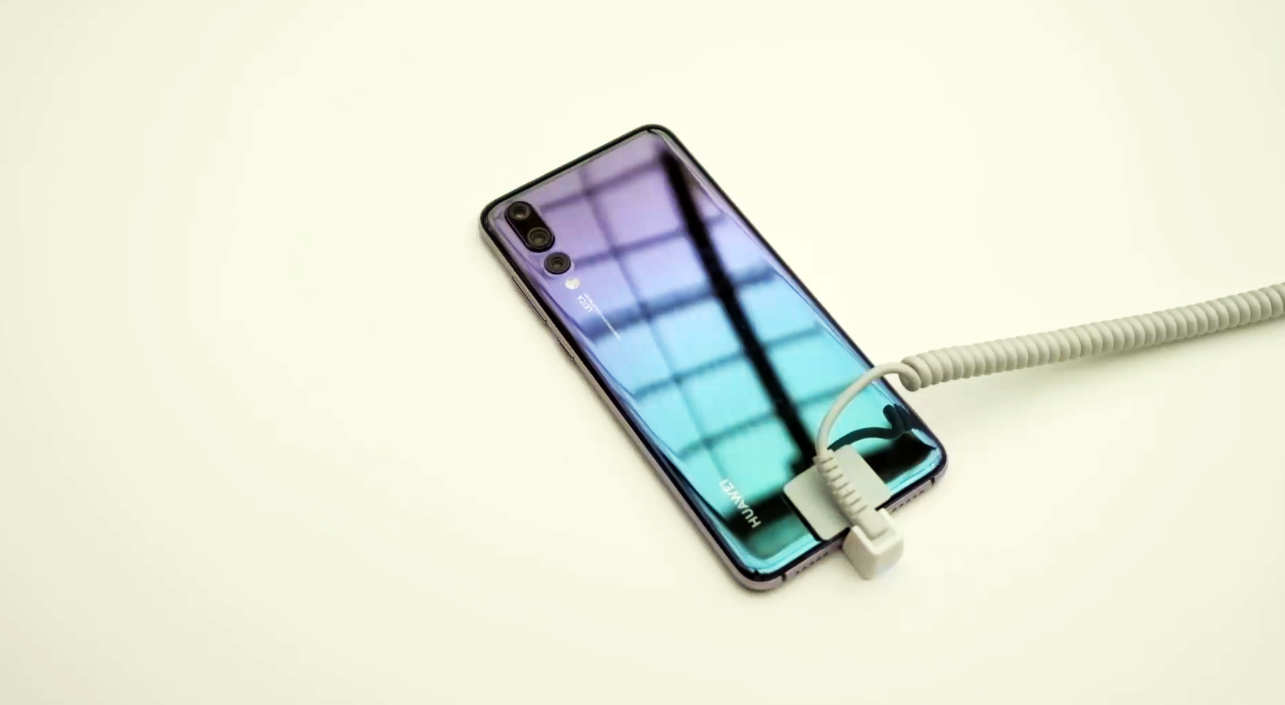 Did you enjoy the new Huawei P20, P20 Pro and Porsche Design Mate RS smartphones reveal last night? By now there should be a ton of information about the phones here and there. So if you missed it and just only want to see the hands-on model pictures or our hands-on video, this is the post for you as we are showing all our hands-on photos and video of the three devices. Check them out below!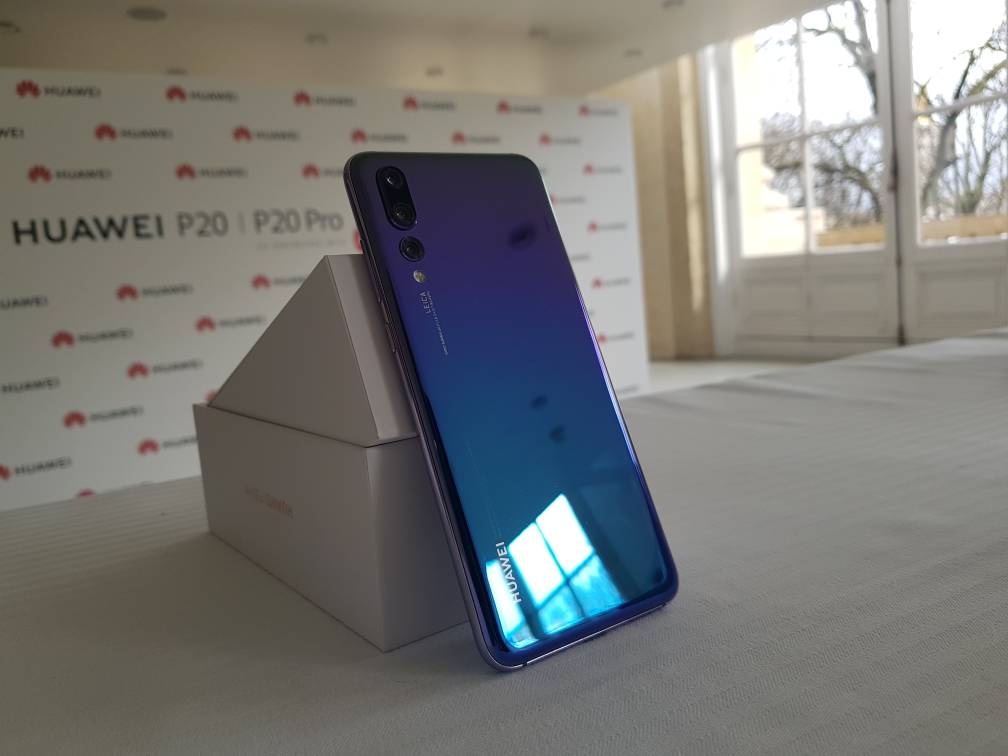 As some of you already know, this new colour is called Twilight as inspired by nature. With that, Huawei wanted to create two colours clashing together but smoothly. In this case, it has both purple and blue and the colour reflects differently depending on your view. Huawei mentioned that this was possible thanks to several layers of NVMC optical coatings beneath the glossy glass. Speaking of glass, your fingerprints will surely smudge on it but it's not that bad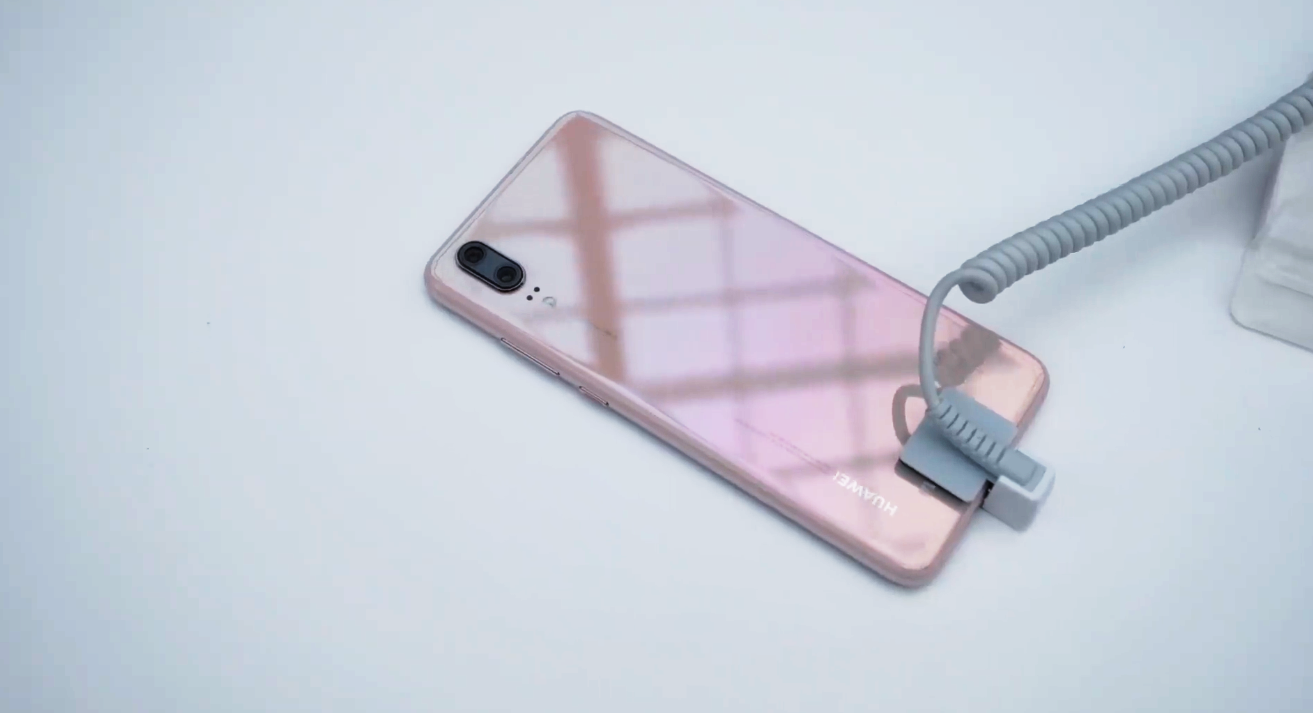 Here's another one in Pink Gold, reflecting two colours at the same time, it's truly beautiful. Btw, there is also Graphite Black and Midnight Blue option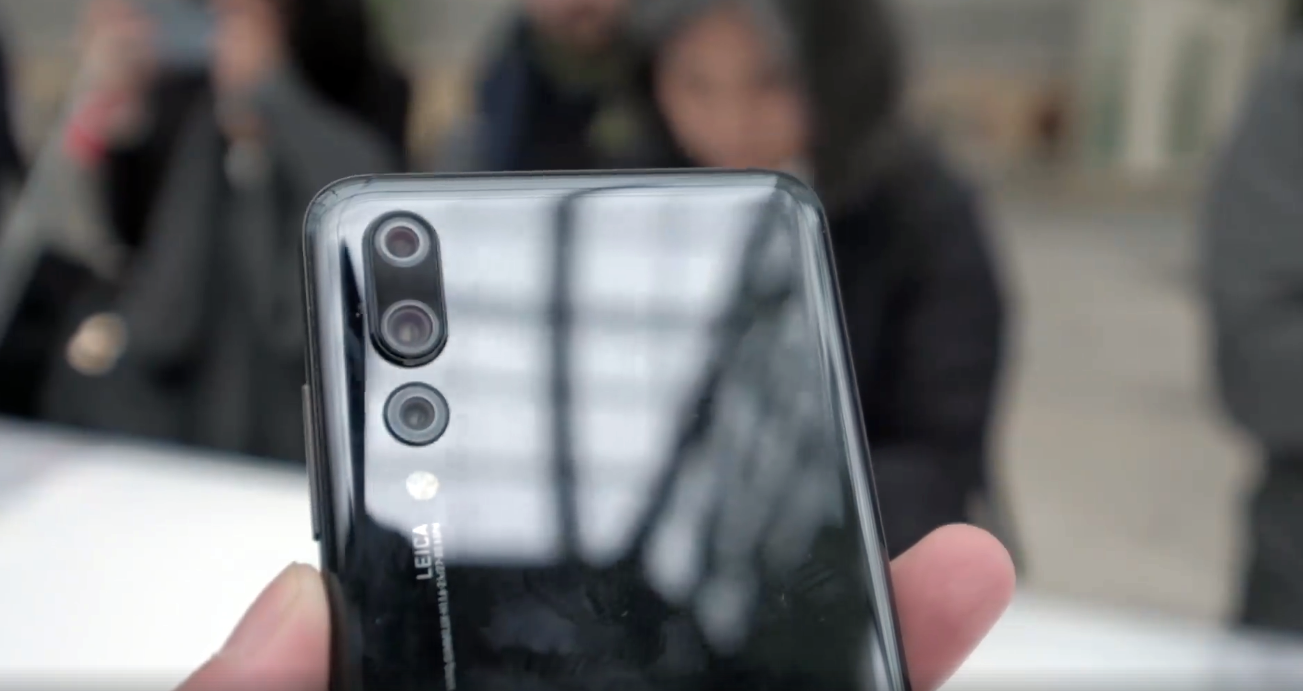 A bold move by Huawei, they integrated three cameras for the P20 Pro with VARIO-SUMMILUX Leica lens. The three camera sensors from top to bottom are as follows an 8MP telephoto (F/2.4), 40MP RGB (F/1.8) and a standalone 20MP monochrome (f/1.6) lens. The P20 only has a dual rear camera - a 12MP + 20MP set with SUMMILUX Leica lens
On the front, the 24MP front camera sits comfortably at the top notch (yes, we know what you're thinking). The navigation home button cum fingerprint sensor at the bottom still works the same as the P10 series, double tap to go home, slide to the left for back, and to the right for opening the app taskmaster. Of course, if you want to use the traditional navigation buttons on the screen, that can be adjusted accordingly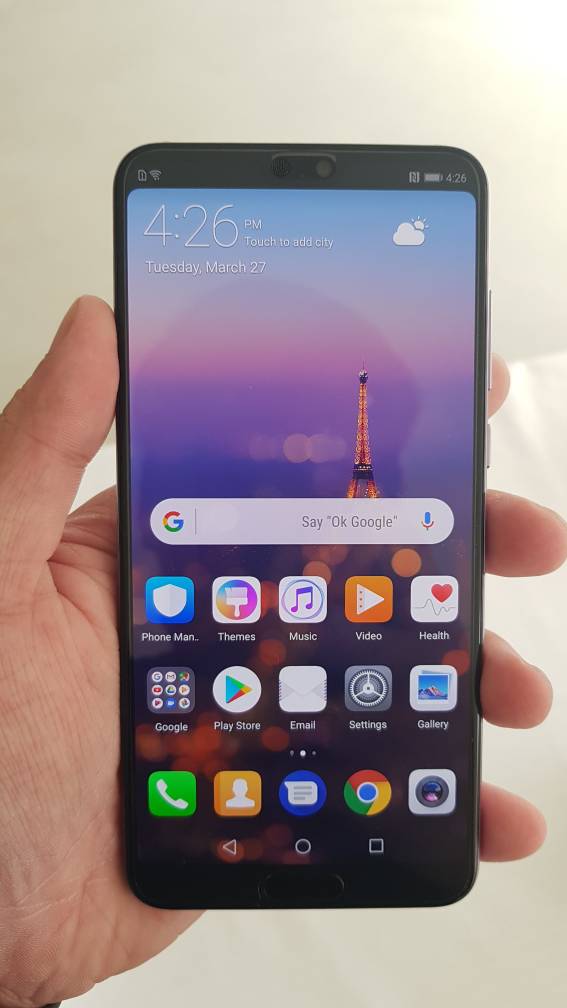 If you don't like the top-notch design, no worries, it can be hidden via the settings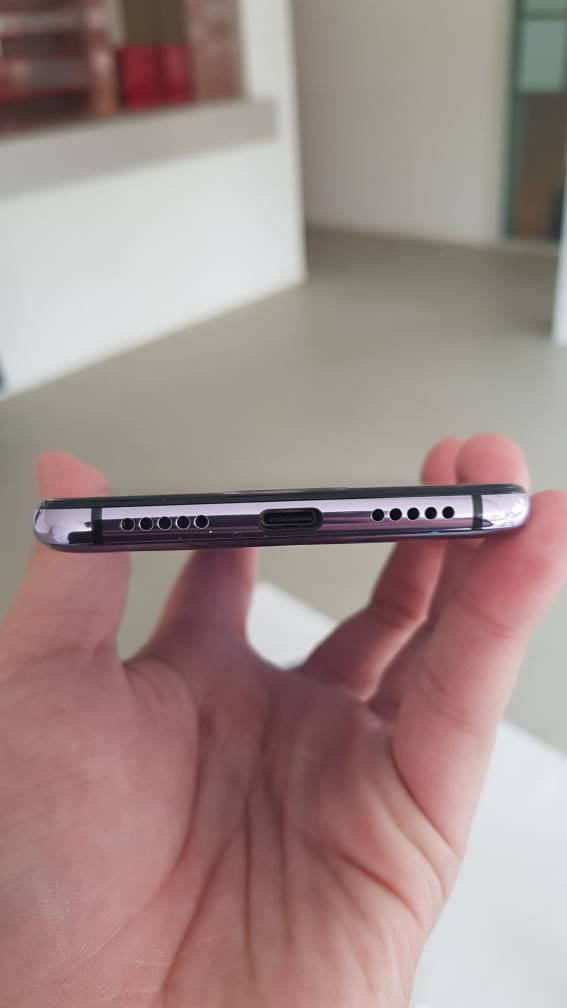 Huawei has also dumped the headphone jack, so to compensate for that, they have made two new audio devices which are the Active Noise Cancellation Earphone and wireless Bluetooth FreeBuds earpiece. It's said that the former will come together in the box but we shall see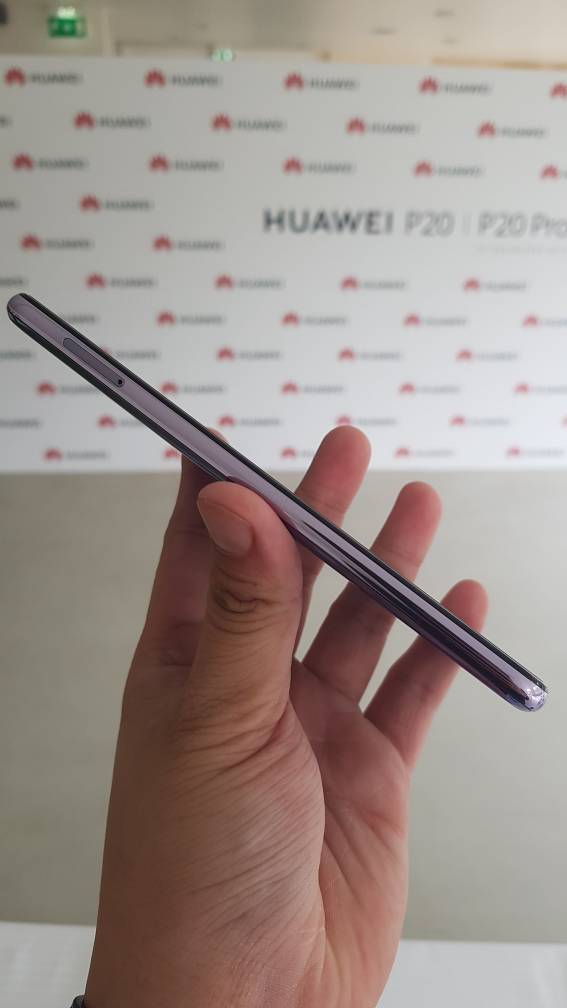 Also, Huawei didn't include any microSD card slot for the P20 and P20 Pro. When asked what was the reason, it was because they really want you to use Huawei Share feature, which allows you to share files between a Huawei phone, PC and Mac computers seamlessly via wirelessly without any cables needed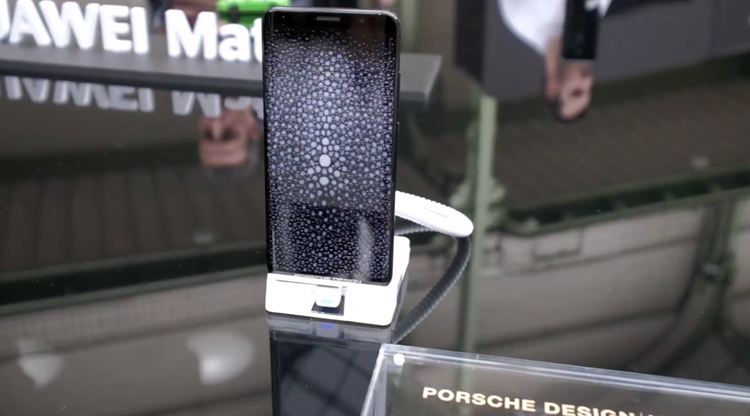 Moving on, the Porsche Design Mate RS is seriously one heck of a premium smartphone made for the elitists. The 6-inch 8-edged 3D curved OLED glass screen is what separates itself from the P20 Pro, as well as having bigger storage of 256GB and 512GB, and an in-screen fingerprint sensor (because they can). Thankfully, this one doesn't have any top-notch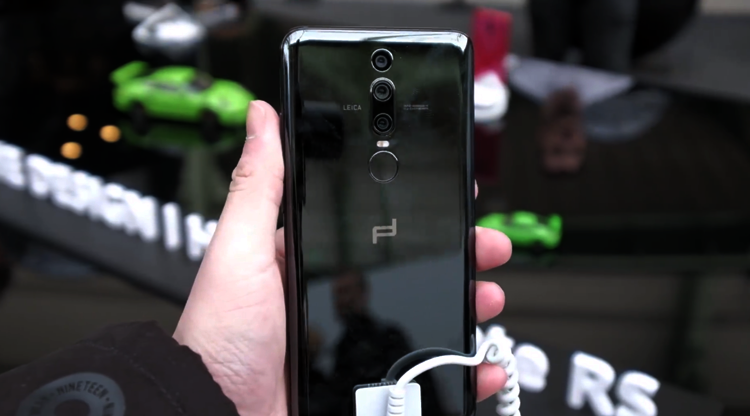 For the back, there lies the familiar Porsche logo just below the secondary fingerprint sensor, along with the triple camera setup that shares the same specifications as the P20 Pro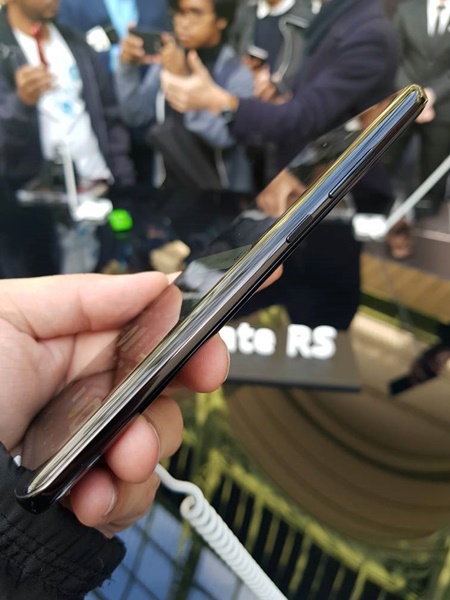 Like the P20 series, there's no microSD card slot nor a headphone jack. But at least it has a wireless charging feature
The P20 and P20 Pro are actually coming quite soon to Malaysia in early April, so we will be definitely be checking it out. To read the full specifications and features of the three flagships, visit either one of the links below to get started and stay tuned for more news at TechNave.com.